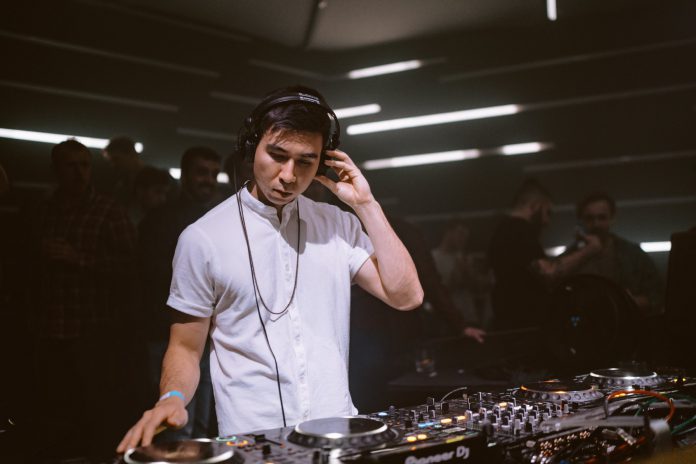 Fresh off his recent series of shows in Europe, Rinzen sat down for a chat about his latest releases, favorite books, and so much more!
---
Los Angeles-based artist Rinzen has been dominating the scene in 2018 and is showing no signs of slowing down anytime soon. Bringing his powerful blend of dark, melodic techno and progressive vibes to speakers around the world, you can't help but get swept away in the soundscapes he creates.
First catching our ear by way of his serene soundscapes on the Forbidden City EP and tracks like "Renegade" in 2017, it was great to see Rinzen continue to grow as an artist and allow us to explore more worlds he's created. This year saw the release of the Exoplanet EP along with tracks "Temple" and "Fractal", the latter of which saw him team up with Evan Casey to close out the year strong.
On top of his stunning studio work, Rinzen also took the stage in 2018 for his first-ever festival performance at Electric Forest and went on to tour Europe with deadmau5 this past fall. With the year's end in sight, we wanted to catch up with Rinzen and get a deeper look into the world he's created, what's next for him in 2019, and more. Listen to his set from Printworks below and read on for our chat with this rising star!
Stream Rinzen – Live at Printworks on SoundCloud:
---
Hi Rinzen, and thanks for taking the time to chat with us today! Congratulations on the release of "Fractal" which was a fantastic tune that really helped close out a very big year for you as an artist. When did you first begin to work with Evan Casey on the track and what was the development process like?
Thank you! So I've been writing a bunch of music with Evan Casey — mostly darker, club-driven material. "Fractal" is actually the very first thing we wrote together. It was one of those moments where you meet up with someone in the studio and it instantly clicks. We have very similar taste in music, particularly the darker, melodic side of techno, and so "Fractal" came about very naturally.
Your tracks like "Temple" and "Forbidden City" along with your Exoplanet EP really provide listeners with a stunning soundscape for them to explore and get lost in while listening to. Are all these releases tied into one central storyline or are they each in their own world?
That's a great question. I've always thought of my releases as different stories/universes, though with certain tracks like "Temple" and "Forbidden City," I'm often picturing very similar places when I create them. One day, however, I plan to build a live show that will integrate all of these worlds into one giant story arc.
Your first ever signed release was a remix of Giorgio Moroder's track "Good For Me" and you've also remixed other notable tunes like deadmau5' "Monophobia". Do you ever get nervous when putting your spin on tracks from these renowned artists, and is there a certain approach you take?
Yes, particularly with the deadmau5 remix, I felt a certain pressure to live up to his legacy and to respect his body of work. My approach is always to pay homage to the original song as best I can while interpreting it through the lens of my style. With the "Monophobia" remix, for instance, that meant keeping the iconic elements of the original, such as the melody and chord progression, and then building my own track around it.
Having used both analog and digital tools to create your music, what has been your favorite equipment to use to while producing a track?
Well, I can comfortably say my Moog Sub37 analog synth is by far my favorite piece of gear I own. Since buying it, I haven't written a single track without it. It's almost completely replaced digital synths for me, and in general, has really helped refine my creative process. I also picked up a Prophet Rev2 lately which has been a lot of fun, though the Moog remains my favorite!
One of your biggest supporters on the label front has been mau5trap. What has it been like working with the label on releases, and how do you feel they stand out from other labels in the house and techno scene?
Mau5trap have been amazing to me; one of the things I respect most about them is their trust in their artists. I love having the freedom to build these expansive concept EPs and then work with the label on the best ways to release them into the world. Beyond that, I think mau5trap really go the extra mile to support their artists in other ways such as getting them involved in remixes, live shows, radio mixes, etc, which is great!
In the past, you've spoken about how your love for books and movies helped lead you to create worlds with your own sound as an artist. Can you name any specific examples that have left a lasting impression on you?
Yes! I'm so happy you asked. My biggest book recommendation is always Steven Pressfield's 'The War of Art.' That book really changed my whole approach to making music. I think it's essential for anyone in any remotely creative field. In terms of films, I still think about Christopher Nolan's 'Interstellar' a lot, and the feelings of awe I had while watching it. I'm constantly searching to create similar moments of awe with my music and performances.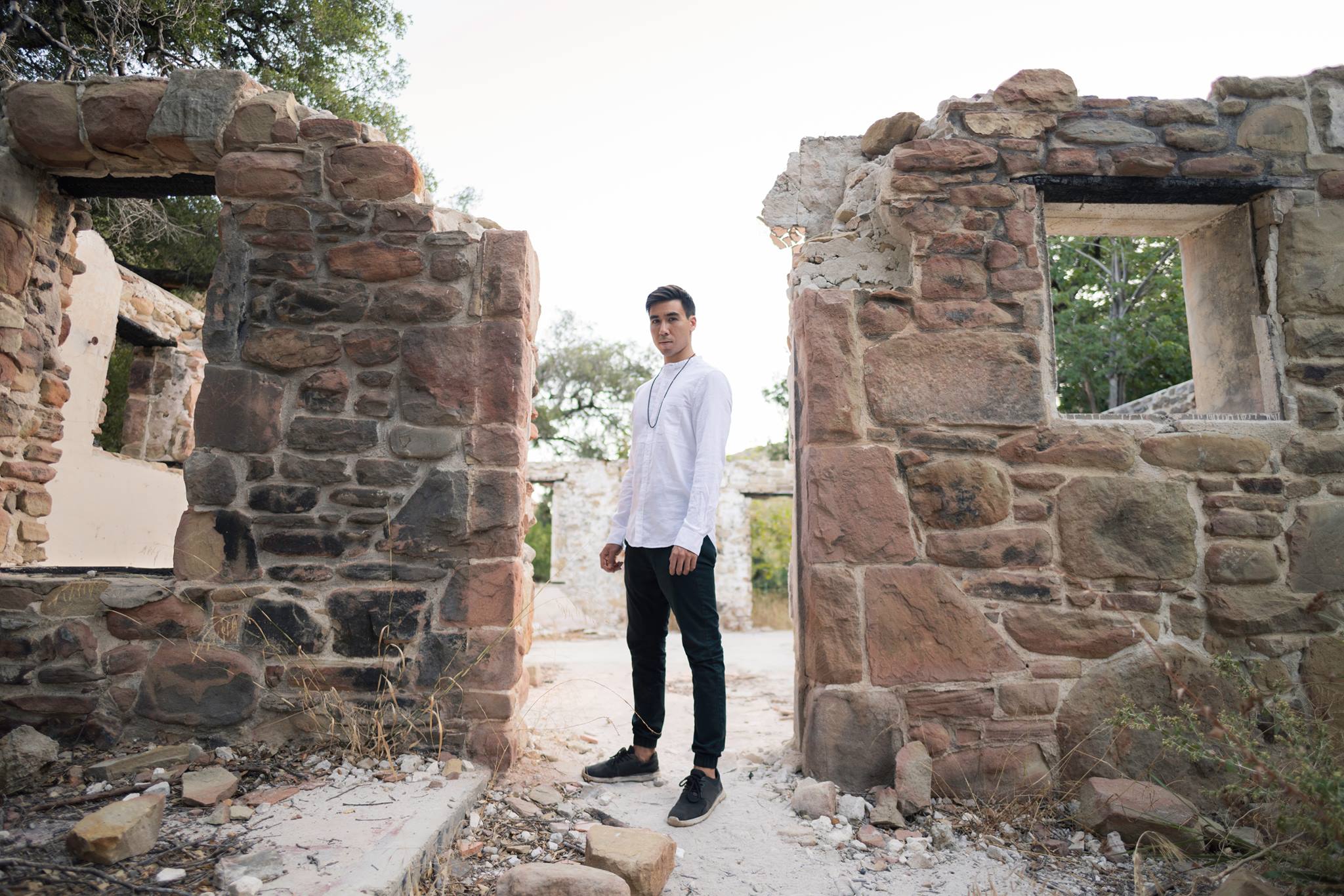 As a graduate of the renowned ICON Collective, what was the biggest lesson you learned from developing your skills there?
The biggest takeaway I had was not to rush the process: to take my time building the career I want, versus rushing to find the fastest route to success — to think about my project in terms of decades instead of years. That idea still resonates strongly with me, and I think it takes a little bit of the pressure off in the beginning stages of one's career.
Back in November, you took the stage at Printworks in London, along with other shows in Berlin, Madrid, and more. Since it was your first trip across the pond, what was that experience like?
Europe was without a doubt the highlight of my entire year. Getting to play in some amazing venues like Printworks and Warehouse Project for my first shows overseas was something I'll never forget. These were much bigger rooms than I'm used to so I was quite nervous for a few of them, but luckily I had prepared well for each night. I already can't wait to go back.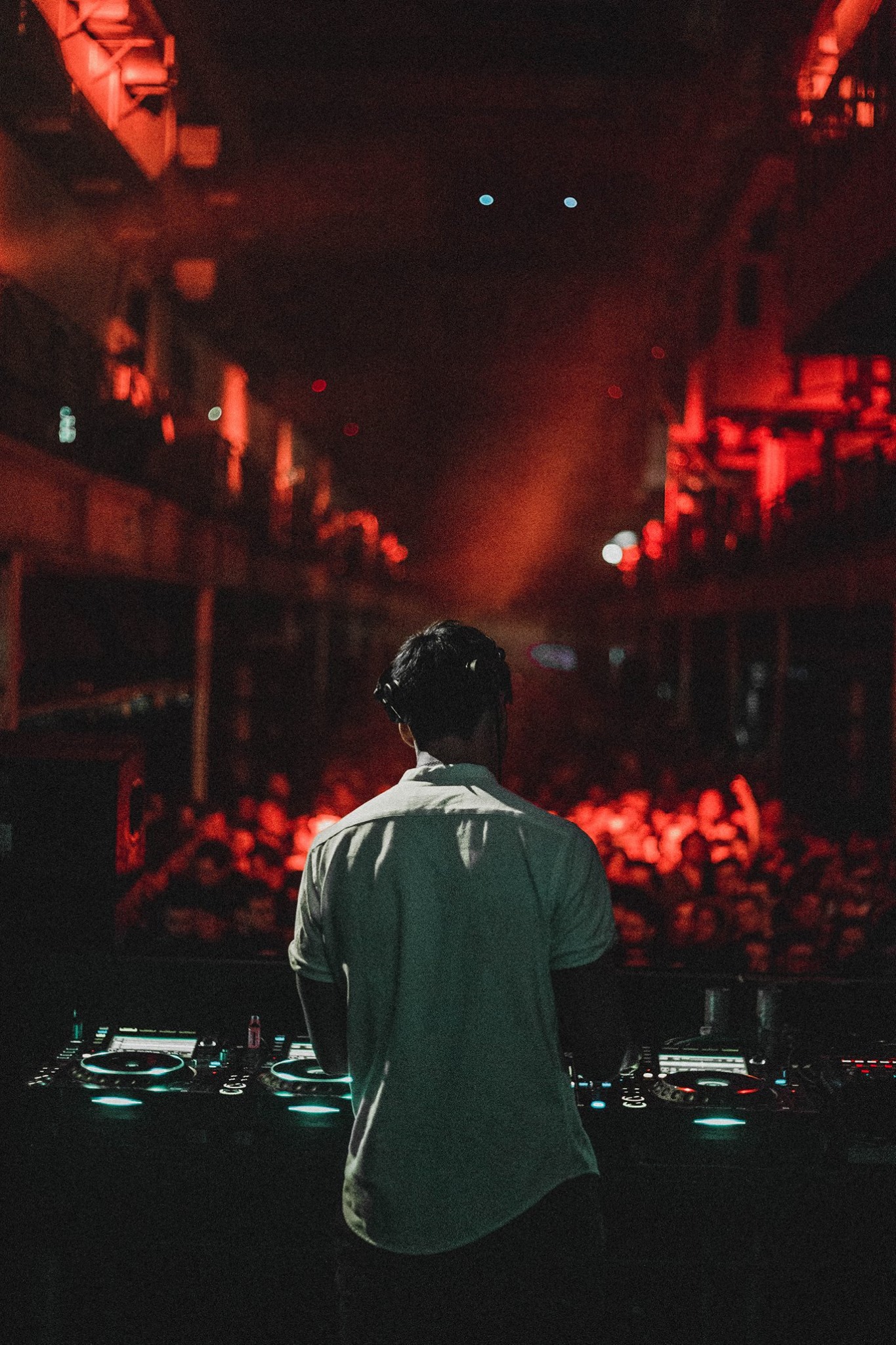 You'll be ending 2018 on a high note at Sound Nightclub in Los Angeles along with BlackGummy and Anakim. If you could describe the type of vibe that will be present that night in one sentence, what would it be?
Dark, ethereal, melodic techno with a groovy, progressive edge.
What has been one standout, surreal moment this year that you can share with us?
I have a distinct memory of playing in Fabrik Madrid on my European tour. I was about one hour into my set, it was 2:30am, and I suddenly became intensely aware of the fact that I was DJing in a Spanish nightclub before deadmau5. I remember thinking to myself, "How did this happen? How did I get here? This is so interesting." And then being delighted in the fact that I still had an hour left to play! That was quite surreal.
Finally, as we look forward to 2019, where is the next stop on the journey for Rinzen and what goals do you hope to achieve?
The first two years of my project have been about establishing my vision and laying down the foundation. I'm looking forward to expanding upon what I've started and taking it to the next level. For me, that means more concept EPs, more European releases, more shows, and perhaps the beginnings of a live show…
---
Connect with Rinzen on Social Media:
Facebook | Twitter | Instagram | SoundCloud