Looking to bring the worlds of gaming and music together for a hybrid experience unlike any other, Insomniac has officially announced PLAY Festival!
---
Set for their debut in 2019, the first-ever interactive music and gaming experience from Insomniac Events is sure to pique the interest of many. Looking to bring the worlds of music, art, eSports, virtual reality and cosplay together for an unparalleled experience, PLAY Festival is intent on changing the way that attendees experience events.
Casual and professional gamers, music enthusiasts, and even those who might just be interested in the spectacle of it all will be able to be immersed into exclusive experiences and arenas in the different game and arcade realms. Aptly named "Players", those in attendance can witness top eSport gamers and teams battle against each other in competition, take in sets from their favorite artists, and compete against each other in the PLAY Festival Universe as well.
"It's an honor to partner with Insomniac on PLAY Festival. I had the inspiration for this event back in 2015 and wanted to create something that would combine my passions for music and gaming. Since then, the gaming and eSports industries have grown far beyond my wildest dreams. I knew Pasquale and Insomniac were the perfect partners to team up with to bring this one-of-a-kind event to life."

– Paul Campbell, Co-Founder of PLAY Festival
Related: Learn more about Paul Campbell by checking out his ID Spotlight!
Featuring multiple gaming-inspired stages spread across the festival, dance music and hip-hop will be the soundtrack for the festival. Expect to see some epic live performances on stages that will leave you stunned, as Insomniac's state-of-the-art production will be front and center. Adding extra levels of interaction, PLAY Festival intends to provide activations that range from laser tag and drone racing to virtual reality experiences and art installations to explore as well.
"Paul is an entrepreneur with a strong vision, and his passion for this project is inspiring. There are so many similarities between the gaming and dance music communities, from their inclusive nature to their passion for total creative immersion. PLAY Festival is an opportunity to connect these two colorful worlds and build an event that's exciting, authentic, and inspires a new generation of fans."
More details for PLAY Festival will be announced in the coming months, so stay tuned and keep an eye out for the launch of PLAY's Twitch Channel!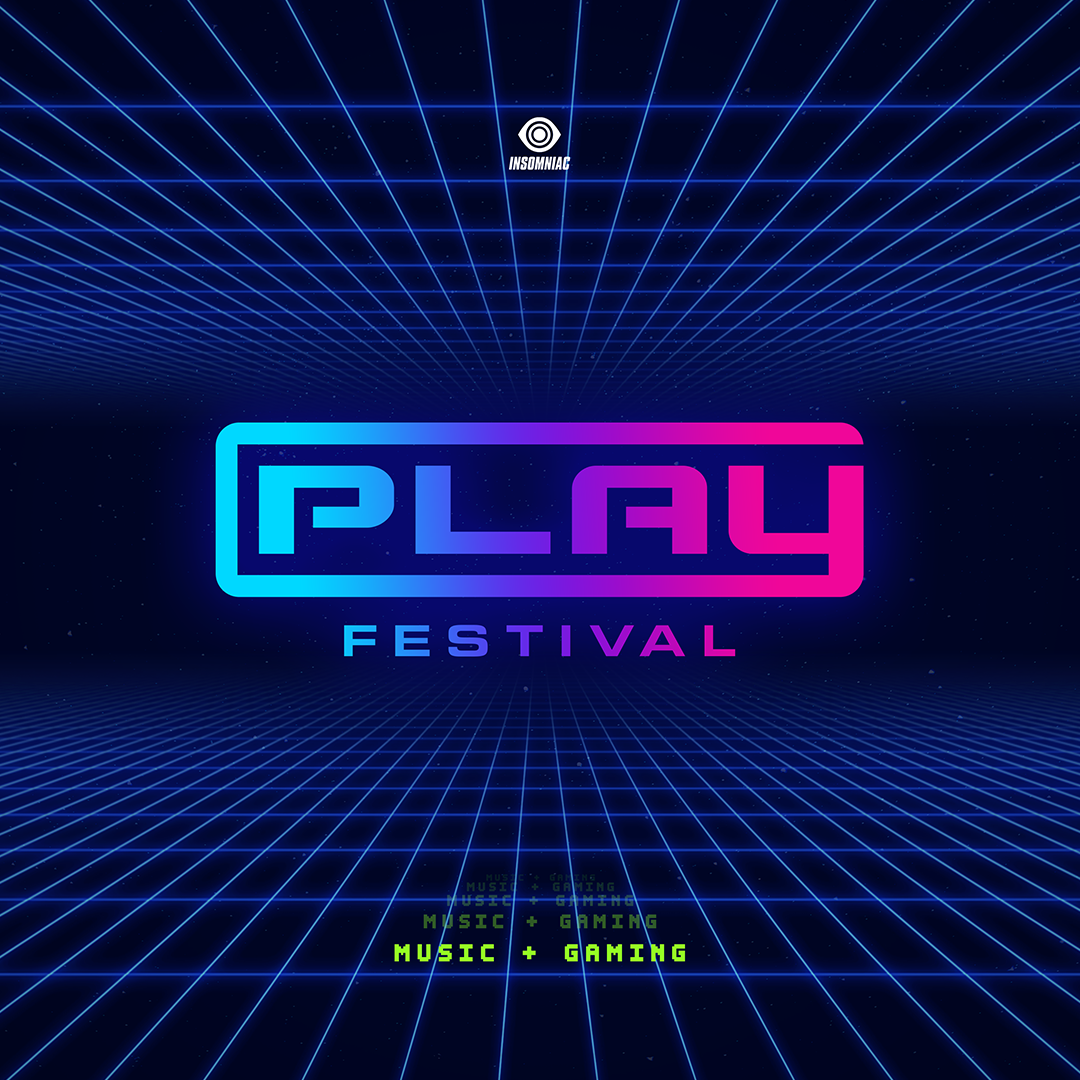 ---
Connect with Insomniac Events on Social Media:
Website | Facebook | Twitter | Instagram
Connect with Play Festival on Social Media: