Chris Schweizer and Heatbeat sat down with us before their back-to-back set at Dreamstate SoCal to discuss their collaborations, how to prevent burn-out and more! 
---
This has been quite a year of collaborative sets for Argentinian tech-trance artists Chris Schweizer and Heatbeat. Not only did they play back-to-back sets at Dreamstate SoCal but also at Dreamstate SF and ASOT 850. It's no surprise that their styles and sounds go well together as they have always created amazingly hard-hitting tech-trance beats.
With each track carefully curated for each occasion, those on the dancefloor are in constant awe of their hard, fast and driving their styles. Chris Schweizer and Heatbeat are no strangers to collaborating together. They have dropped many massive tracks together such as "Nasty", "Cell", and "Samurai", each of which has a particular spice and passion that keeps fans asking for more collaborations and wondering if they should make a more permanent artistic union.
Lisa and I had a chance to sit down with these artists ahead of their Dreamstate SoCal set back in November. They shared some details about going back-to-back, their collaborations, Argentina, and more! Check out their set from Dreamstate SoCal below and read on as we talk about their passion for tech-trance and connecting with fans!
Watch Chris Schweizer B2B Heatbeat Live at Dreamstate SoCal 2018 on SoundCloud:
---
In honor of the massive B2B set lineup that Dreamstate is offering this year we are curious to get your thoughts on why there has been such a push to highlight group performances and what you think a B2B set offers to the masses that individual sets may not?
Chris Schweizer: I think it offers the possibility of arranging more DJs for the same line-up because otherwise, it wouldn't be possible. If every DJ would play one hour, you will need at least like four or five days. This way, when you do back-to-back, you can have more names.
Heatbeat: There are a lot of fans of different DJs. Today, for example, that know about our style and that's important.
As friends, I am sure you guys have an amazing time sharing the stage with one another as you did at ASOT 850. But, we are curious to know, what are some of the challenges that come along as you blend your styles together on stage? How do you overcome those challenges?
CS: I think it comes very naturally because our styles are very similar in some points. We have a very distinct sound but like we have our stuff in common like the very Argentinian energetic trancey sound so I think it blends naturally when we play.
HB: Yeah, we feel like brothers. In the studio, we feel a connection so it's very easy. We don't have restrictions or whatever.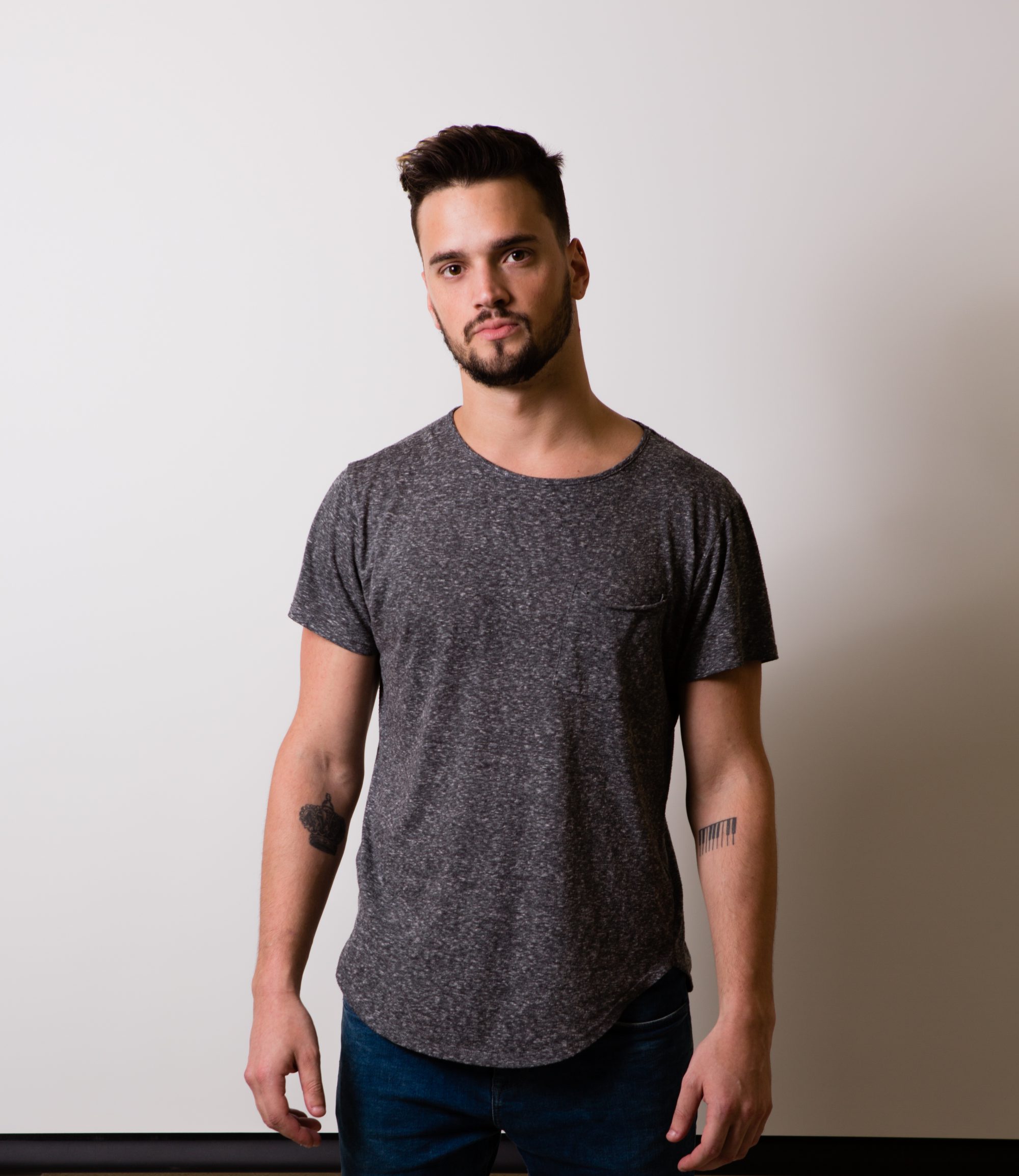 Chris Schweizer, you mentioned in your Dreamstate video snippet that this is a collab that you are testing out. So guys, any thoughts on making this a permanent union if your performance is well received? If so, and just for fun, what name would you choose for your group alias?
CS: It could be "HeatChris" or "ChrisBeat." [Laughs]
HB: It is a good idea, but there is no plan. We're not planning anything, for now, we're just enjoying it now though, it's a good idea. Anyway, we just did Team Argentina with Tomas Heredia. Heatbeat, Chris, and Tomas Heredia.
In the past you've produced collaborative tracks such as "Nasty", "Cell", "Samurai", can we expect more in the future?
HB: Well it's a surprise but we can say that it's a follow-up to "Samurai", a new version. We've played it a lot in the past and it was amazing. The reaction of the people was huge! We are going to play it tonight also.
When it comes to your b2b shows, you all have so much energy in your sets that often delivers an incredible but intense set. As DJs, what are some key aspects DJs need to deliver to their audience at live shows?
CS: I think it really depends on the DJ and what message he tries to send to the crowd if that makes sense. For us, it's like all about the energy and then making the crowd go crazy and that kind of stuff. Our music always has that in common that has a lot of energy, either if it's melodic, or more like banging or whatever and all we have like the big energy flowing.
HB: Yeah, for me, for example, the Heatbeat style has a lot of emotional feelings, the breakdown, good melodies and then a good drop with a lot of energy. I always look in that mix between emotion and energy.
Despite having a small number of trance-centric festivals in the United States, what do you feel keeps the Trance Families alive and well in the USA?
CS: I think it has events like this [meet and greet] and it's amazing. With trance family, the crowd is different. Trance family is really very friendly, you know, and I think that's what makes the most out of the trance scene parties.
HB: The people here always connected. Talking about the music festival, when we play our sets, all the people know everything about us. Sometimes when we play in Asia or Europe trance family is good but they don't know all about us. That's a difference for me.
Many trance artists such as John Askew and Christopher Lawrence have spoken about how much they love playing in Argentina due to fan passion and amazing reactions during the show. What do you think makes Argentina stand out in these areas?
CS: I think it's just something natural in Argentina everywhere. If you go to a football match people are so passionate… passionate about politics, about music! Not even just trance music; if you were to go to a rock concert, if you watch the AC/DC concert at River Plate, it's nuts, it's crazy!
HB: I think it's something that it's very common in Latin America, like if you go to Mexico, Chile, Peru, it's always there…that energy is common.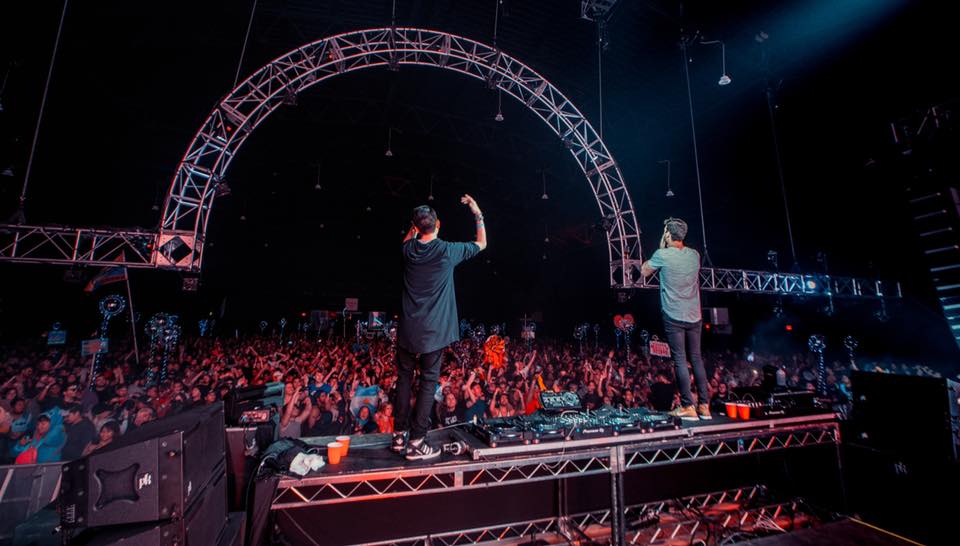 Who are some other Argentinian artists, whether in trance and other electronic genres, that we should be on the lookout for?
CS: Well Hernan Cattaneo is very famous, Tomas Heredia, and other names. There are a lot of DJs from Argentina and a lot of talent.
We've seen a strong interest in psytrance and tech trance in the last few years, do you think that will shift in 2019? What do you see becoming the next "it" sound for trance in 2019?
CS: To be honest, I have no idea. I wish I knew; it's hard to know.
HB: Yeah, you never know where it's going to go as music changes all the time.
In the music industry today, artists have spoken out against the brutal nature of the music industry with crazy schedules of touring and events. What do you feel can be done to prevent musicians from burning out?
CS: I think the most important thing here is communication and the artist communicating constantly. Like me, for instance, when I'm on tour I'm alone, and of course, sometimes I miss my family or I don't get enough sleep or whatever. What really helps me is to be able to communicate with my family, with my friends, just one call, and I can talk to whoever I want. But I know some DJs they just they like to be alone, they don't communicate and it's very hard.
HB: Yeah, same with me. It's important to say connected with the fans. You feel like the fans are like your friend everywhere you go. you're connected with social media and can give and receive.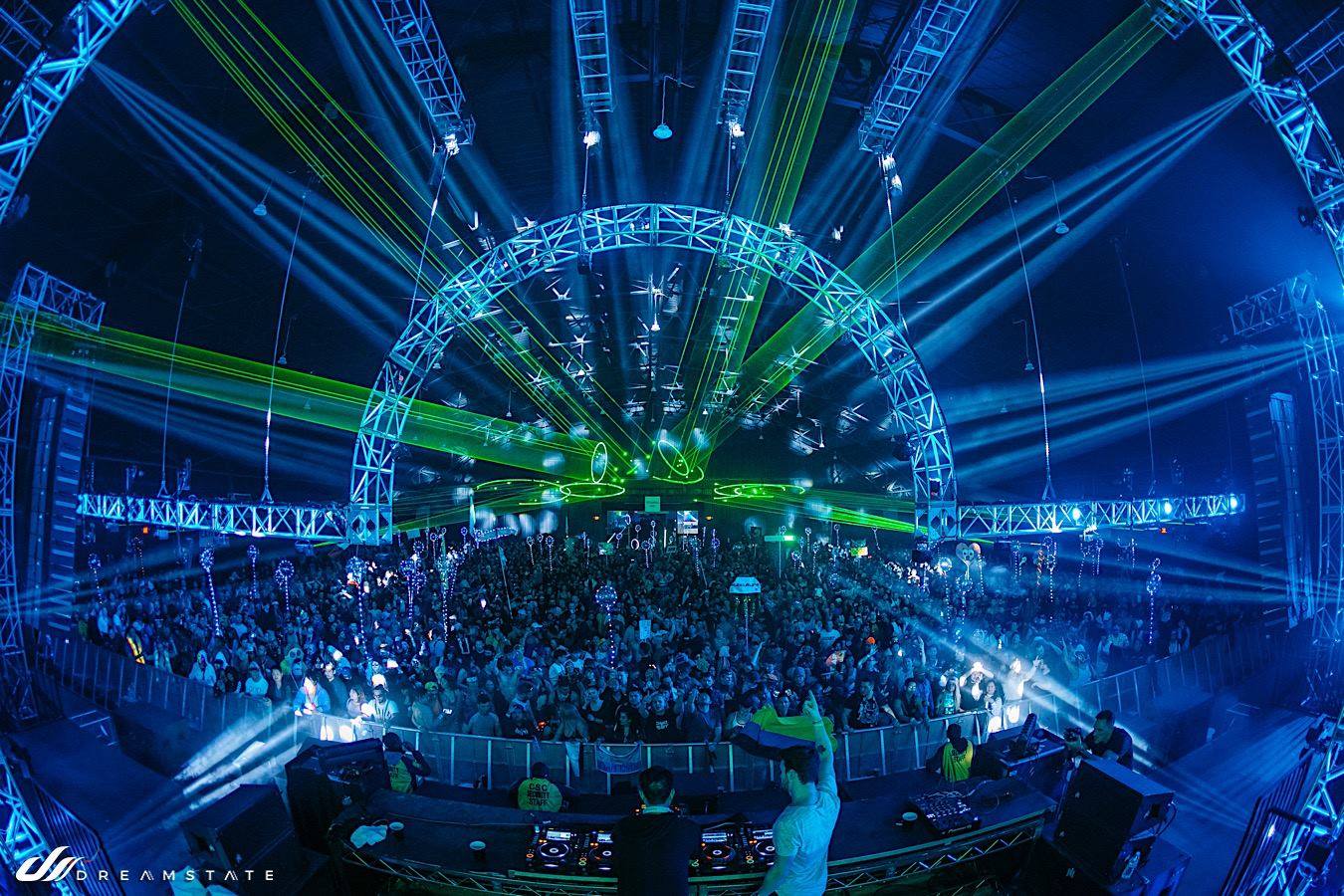 Let's talk about social media as it's has changed the industry significantly. I love that you said that, a positive is that you can connect with other people. What are your thoughts about how social media has kind of changed the industry and the way artists interact with fans?
CS: I think it's good to be honest, like maybe 20 years ago, you didn't have the chance to communicate with your favorite artists, favorite musicians, or favorite actors. Now you can just tweet whoever you want and you can ask the DJ to play a song or say thank you for coming and you get a response. That's good.
Do you ever get overwhelmed by it?
HB: Sometimes it is too much. I get overwhelmed because like you can get like so many messages like what if there someone who says something and you miss it? Yeah, you try to read all the messages but sometimes you say, "Ok, enough" today. The good thing with social media is that all the fans get to know about the other side of the artist. It's not only about the music, but it's also about the person, the personality, their tastes… so like Chris is eating a hamburger and people know about that. [Laughs]
Finally, with the new year coming soon what are some of your aspirations/goals for 2019?
HB: For me, it's just to keep releasing music and keep playing as going everywhere I go. And to meet the fans and play good shows.
CS: I agree, I am the same.
Finally, is there anything that you want your fans to know?
CS: Thanks! Thanks for the support, for being there for the shows or buying the music or tweeting or whatever; everything helps! 
---
Connect with Chris Schweizer on Social Media:
Facebook | Twitter | Instagram | SoundCloud
Connect with Heatbeat on Social Media:
Facebook | Twitter | Instagram | SoundCloud