Rising star n808 chats about his track "Robot Butts", upcoming releases, where he grabs a late night bite to eat in SF, and more!
---
Nate Figueroa, better known as n808, is no stranger to the San Francisco house scene and Dirtybird community. With his dashing mustache and light-hearted personality, it's easy to understand why it's always a pleasure running into him while at shows in the city.
You may recognize n808's name as his track "Robot Butts" was featured on this year's Dirtybird Campout West Compilation and played out by artists like Claude VonStroke as well. Better yet, if you were at the silent disco on the last night of Dirtybird Campout West this year, you would have seen a sea of red headphones shaking their tail feathers to his beats.
As a local favorite and part of San Francisco's Admit One Records, n808 has garnered the attention of many with his unique beat progression and sample selection which is why it's not a surprise that he has seen support on many Dirtybird channels. With 2018 coming to a close and the new year on the horizon, we sat down with him to chat about his year, what's in store for the future, and more!
Stream EDMID Guest Mix 145 || n808 on Mixcloud:
---
Who were some of your first influences as an artist and what led you to develop a passion for house and techno?
I actually grew up playing the violin with my dad almost every weekend, so there was always a kind of musical influence going on in my life. It wasn't until high school that I got into dance music and not until college that I seriously delved into it. I got really into the duo Designer Drugs back like around 2009 during high school and I'd listen to their half-hour mixes as soon as they came out on repeat.
In college at UC Santa Cruz my housemates used to play a lot of disco at our parties and a lot of Justin Martin and CVS. The first Dirtybird track I heard was "Duck Face" by The Martin Bros. It's a classic. The same housemates took me to my first Mezzanine party soon after, when it used to be five bucks at the door and there was free vodka. I was hooked. If you've got the time for some serious crate digging check out Utensil Recordings, Anabatic's back catalog, and Razor-N-Tape back catalog.
Your track "Robot Butts" was included in the massive Dirtybird Campout West Coast Compilation this year. What was the production process like for the track, and how did it feel to gain some support from the label?
The production process was pretty unique for me because I usually try to get things done in one or two long sessions. Robot Butts started as a drum loop at like 129 BPM. I'd totally forgotten about it and a few months later I opened it up and was grooving so I decided to lay down some ridiculous filler vocals and make them better later.
I never got around to fixing them, whoops, and decided on a simple bassline and a bit of a wubble for the drop. All of the noises were made with Ableton's built-in FM Synth called Operator. I played it at an after-hours b2b with my buddy Tom (Late Eighties) that weekend and it seemed to work, so I sent it in.
Gaining support from the Dirtybird crew was incredible. I was having breakfast with my mom when I saw an Instagram video of Claude VonStroke dropping it at Coachella. I flipped out. He DM'd me on Twitter about an hour later asking me to email Deron (Dirtybird's illustrious label manager) and pretty soon after it was signed.
What do you feel is the most essential item that every camper needs to bring with them to Dirtybird Campout?
The most essential item is definitely a bottle of Tabasco in a holster. Don't leave home without the piece.
You've also played some sets this year! Is there a specific approach you take when you're preparing for a set or do you prefer to spin sets based off the vibe of the space you're playing to?
I very rarely fully plan a set out with like, all the mixing in and out points set beforehand. Instead, I have a bunch of ridiculously named playlists on my USBs that fit certain moods and I try and match those moods. I usually have one playlist full of the new promos I've gotten and wanna test out or prioritize and one playlist with original stuff, and the rest is a rotating menagerie of openers, groovers, peak hours tracks, weirdo tracks, disco, and breakbeats. I have one playlist titled "FOR EMERGENCIES ONLY" and the only thing on it is "Ass-N-Titties" by DJ Assault.
Last month you mentioned that you will be releasing a track with Mike Kerrigan on Admit One Records' end of the year compilation. What can we expect from the collaboration?
So that collaboration, in particular, was actually picked up by NiQW who does A&R for My Techno Weighs A Ton, and it'll either make an appearance on their upcoming compilation or on an EP with Mike and I. You can expect some really heavy bass from that one for sure, and some not so subtle references to lucy in the club with diamonds.
The Admit One Records compilation in question is still on the way, and it'll have a track I did with my buddies VITTA. They're a duo comprised of Lukas Felt and IceCreams. You might have heard their remixes they've made with Ciszak and also one of our other collaborations on CVS's Instagram. Some other familiar faces will be making appearances on that compilation as well. Can't wait to share!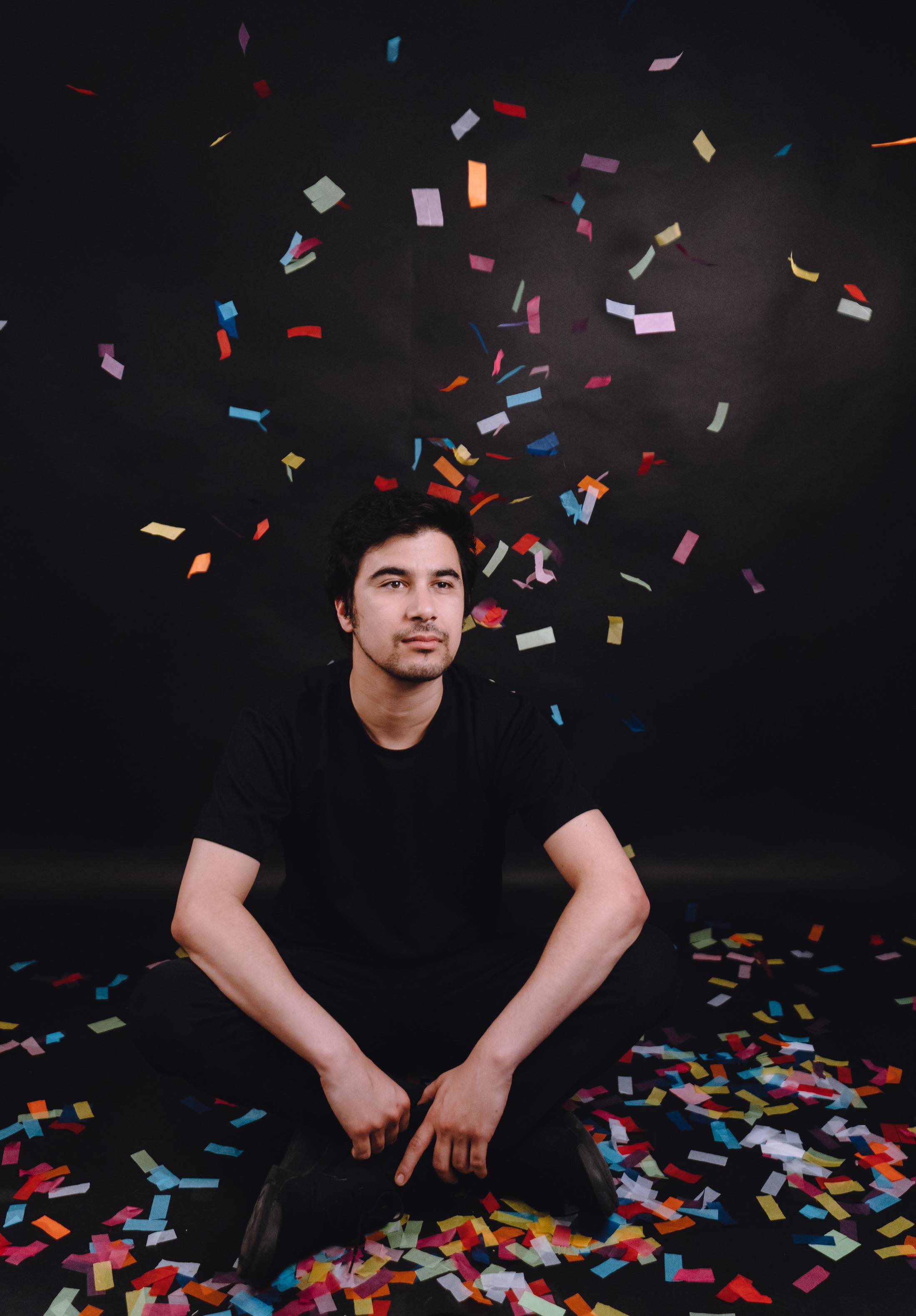 With 2018 mostly in the rearview mirror at this point, what is one memory that sticks out to you as special?
My favorite moment of the year I was playing at Dirtybird Campout Silent Disco to a massive crowd and right behind me were Late Eighties, IceCreams, and Mike Kerrigan just doin their thing, and I dropped a track by one of them that I don't think they knew I had. The crowd went nuts when it came in and all I could do was smile and say "I told you it was a banger man!"
We'd been up at like 3 AM a few nights ago and they had shown me the track in passing and were like yeah whatever it's not done but they let me throw it on the USB anyways. Their reaction to the crowd going nuts was more shock than anything. It was great seeing that!
Where is a dream venue or event that you'd like to be able to take the stage at in the future?
I'd love the chance to play at Mezzanine before it shuts down for good (RIP) at the end of next year. Also, have you seen pictures of Printworks in London? That place looks absolutely insane.
If you had to choose three artists to listen to for the rest of your life, who would you select?
Steely Dan
Mariachi Vargas de Tecalitlán
The Egyptian Lover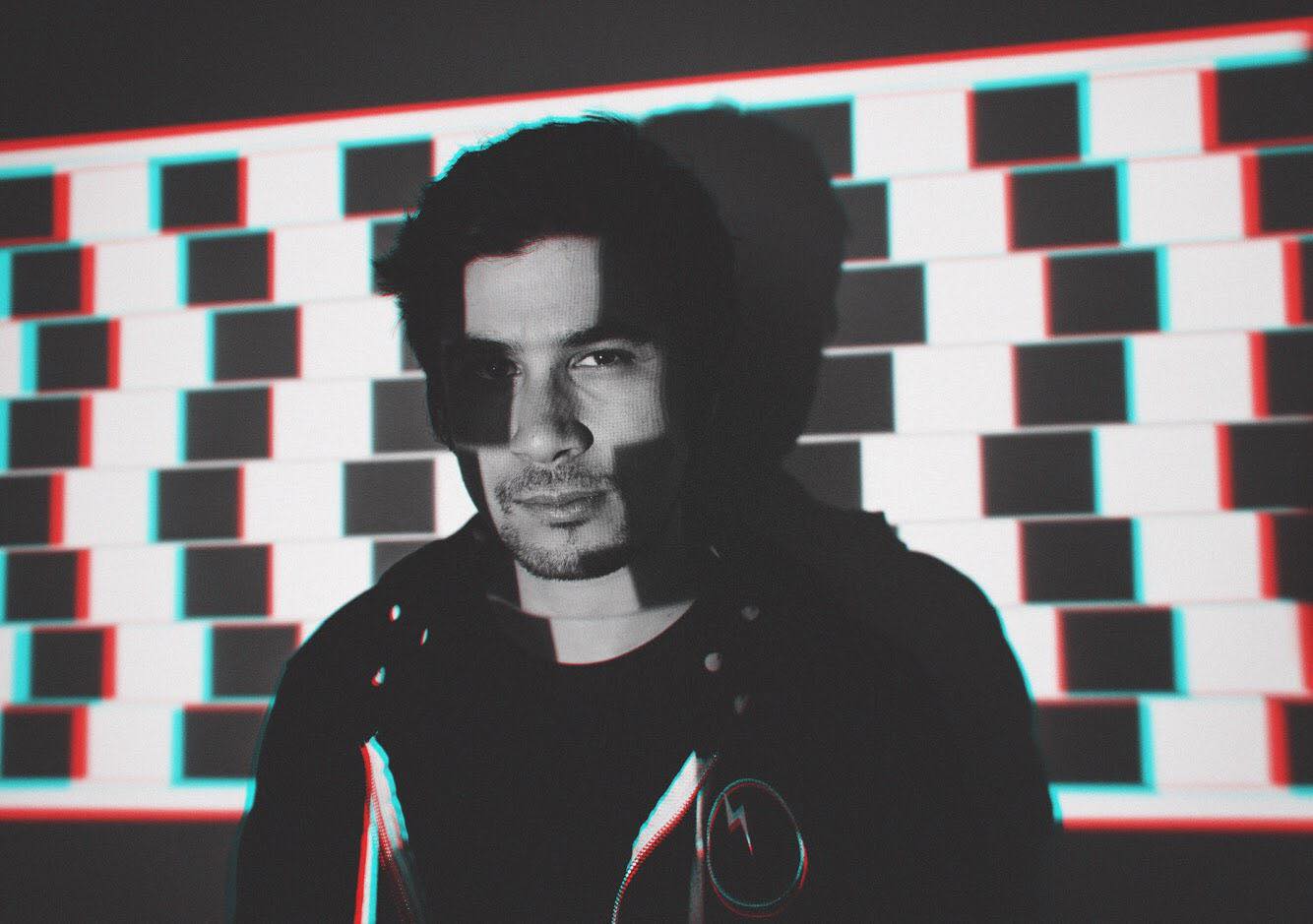 It's late at night in San Francisco and you're craving something good to eat. Where is your go-to spot to grab a bite?
My guilty pleasure is definitely mission dogs. For those not in the know, if you're out and about in a bar-heavy part of San Francisco, every few blocks there's gonna be a cart with a dude selling bacon-wrapped hot dogs for five dollars cash. They put everything on there — fresh grilled onions, mustard, ketchup, mayo, jalapeños. Twenty-five dollars later you leave with a mixture of shame and deep satisfaction.
Finally, what are your goals for 2019? Are there any upcoming releases or shows on the horizon that we can highlight? 
My goals for 2019 are playing more out of state gigs and hopefully some more festivals. I recently played out in Reno with IceCreams at this wild venue called 1up and I loved traveling and playing music somewhere new. I'm also looking into expanding my studio by just a little bit.
---
Follow n808 on Social Media:
Facebook | Twitter | Instagram | SoundCloud