"Ready To Rave" brings Armin van Buuren and W&W back together for another solid collaboration!
---
Collaboration is nothing new to legendary artist Armin van Buuren and longtime friends W&W, and they've now exclaimed that they're "Ready to Rave." This isn't the first time the three artists have come together to create music for the festival masses, and just like the two prior collaborations, it's an escape from the norm. That's about the only similarity to what's come before though, so let's take a closer look at the new track and look at the history between this triplet of producers.
"Ready to Rave" is not a tune you would expect from any of these artists but it does offer a certain nostalgia that much of Armin's recent works can appeal to. Return to Armin's Old Skool EP from just a few years ago and you'll hear the influence of tracks from yesteryear in this new collaborative piece. Whether it's the acid-infused main synthesizers, the hard kick drum, or even the cheeky music video – cliche as it may be with its allusion to the industrial nightlife scene of the 1990s and use of matrix code on a computer screen – there's plenty to find here that is not new.
Stream W&W x Armin van Buuren – Ready To Rave on YouTube:
Download or stream "Ready To Rave" on your favorite platform!
---
So why are W&W and Armin van Buuren "Ready To Rave" right now?
Aside from the obvious reinvention W&W are working on right now with their "trance focused" alias NWYR and the launch of the new label Rave Culture (which is where this track calls home), the track does feature a certain Dutch approach to aggressive synth work that can call back to older tracks produced by W&W. There's a bit of the aggressive sound from "Mustang", "Invasion", and "Moscow" in the lead in this one.
There is an issue, though, underlying that thought: all those tracks temper their effort with strong melodies and cohesive tension. With W&W's recent work to scrutinize we get the collaborative "Chakra" with Vini Vici and new track "Rave Culture" which was the debut for their label of the same name. It appears they may be forgetting the method the used to use to apply tension in their productions.
Some of Armin's recent releases have seen a struggle with the tension effect too. Luckily the ASOT 900 anthem, "Lifting You Higher", shows Armin can find the means of producing the right effect for his dedicated fan base.
This collaborative piece is no doubt not going to silence the concerns some voice; it will offer a launching point into the new year for Armin's sets to have some energetic fun with the crowd. "Ready To Rave" does not offer the call-and-answer silliness that percolates in Armin main stage sets, but it does provide a good time on a dance floor.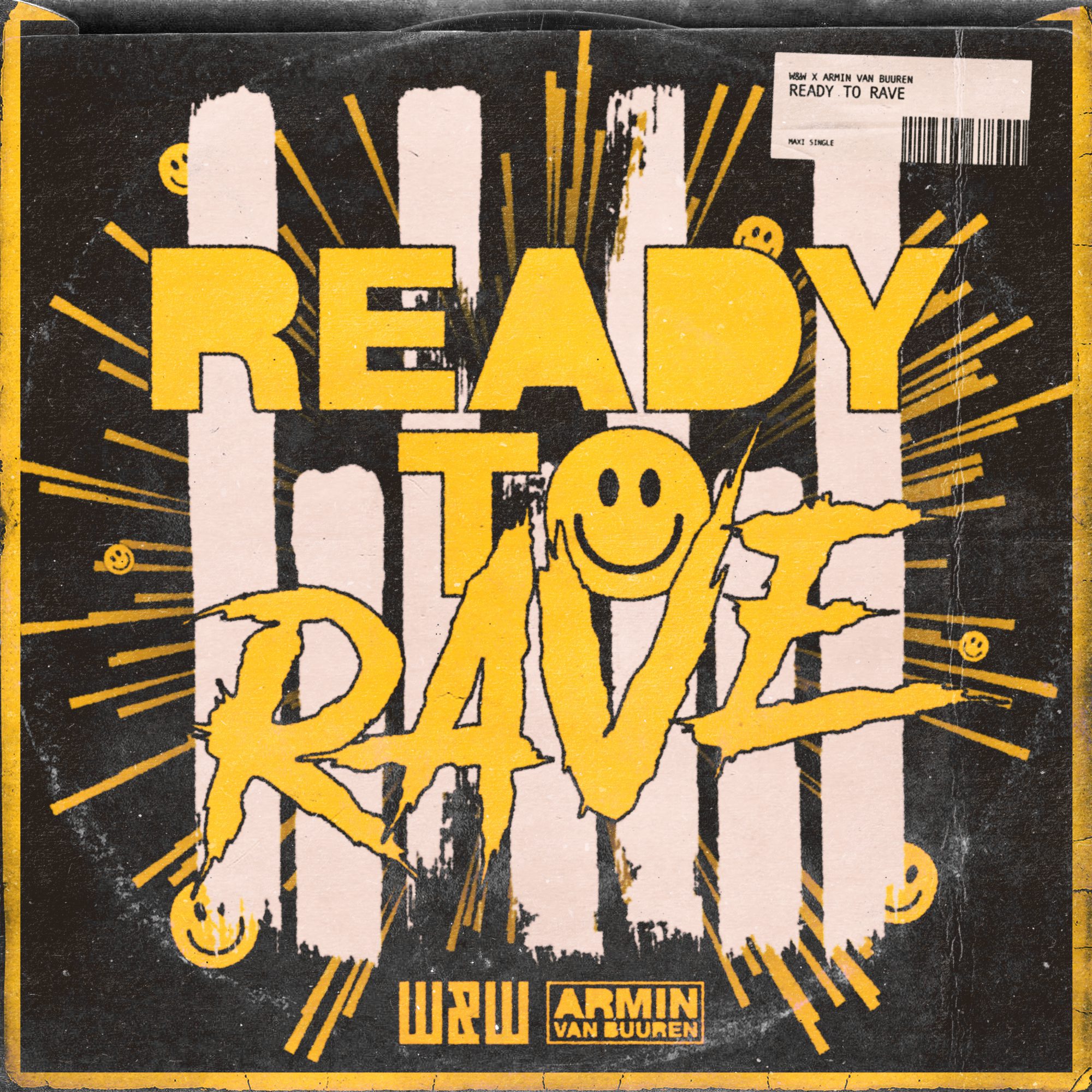 As stated previously, Armin and W&W are no strangers to working together.
After W&W catapulted their career with "Invasion" as the ASOT 550 anthem in 2012, they also appeared on Armin's 2013 compilation A State of Trance 2013. "D# Fat" was the name of the game at that time and it remains an energetic and catchy affair even today. It may not feel fresh after five years of play, but the aggressive stabs that accompany the lead are no stranger to the collaboration of these two artists.
2015 brought the pair back together for another collaboration with the notable more energetic "If It Ain't Dutch." The choice of synthesizer on the track perfectly shows what makes Dutch dance music so appealing – squealing energetic waveforms that stab through the melodic sub-leads and a breakdown that's captivatingly gorgeous thanks to the use of a piano.
While the vocal is a bit cheesy ("My house is your house, and your house is mine"), the main melody sounds right out of the years of Cygnus X and early Rank 1 – big supersaw melodies with plenty of reverb that became anthemic to the early 2000s. The fat buzz stab return on the back half of the track post-break – capitalizing on the mainstage appeal that ripped through dance music in the middle of the 2010s.
So where might "Ready To Rave" fit in this party?
Admittedly, when I listen to the other collaborations, I cannot find the lasting appeal for "Ready To Rave." It has catchy elements that grab on elements of yesteryear, but it's the shortest and, in some manner, least interesting of the bunch since it does not have any real development… the extended mix is only 4:33 after all. Will it have lasting power? Only time will tell, but I get the feeling this will wind up a flash in the pan and a tune forgotten comes three months from now when Ultra and Miami Music Week come around.
---
Connect with Armin van Buuren on Social Media:
Website | Facebook | Twitter | Instagram | SoundCloud | YouTube
Connect with W&W on Social Media:
Website | Facebook | Twitter | Instagram | SoundCloud | YouTube