ODESZA returns with an end-of-the-year treat with the official release of A Moment Apart (Deluxe Edition)!
---
Today, ODESZA fans everywhere rejoiced as everyone's favorite duo returned with the deluxe edition of their beloved album A Moment Apart. Since the original album's release a little over a year ago, A Moment Apart has not only cemented itself in ODESZA lover's hearts everywhere but also catapulted the group to stardom. In 2018 we've seen ODESZA take the stage at Coachella and Suwannee Hulaween, tour all over the world, and announce their own music festival, all the while picking up two Grammy nominations along the way.
In addition to the original sixteen, the deluxe edition features nine new tracks, including one new track – the trap banger "Loyal" which came out earlier this year – two VIP remixes, three reprises, and three instrumentals. ODESZA and Golden Features' "Memories That You Call (feat. Monsoonsiren)" got the VIP treatment, as well as "It's Only (feat. Zyra)", the latter of which was only just released yesterday.
"Falls (feat. Sasha Sloan)", "Line Of Sight (feat. WYNNE & Mansionair)", and "Higher Ground (feat. Naomi Wild)" are all also revisited on the album, both as reprises and instrumentals, respectively. As opposed to the VIP remixes, these new versions offer a stripped down, subtler version of the originals, perfectly suited for cold weather listening.
Listen to the full album below, download or stream it on your favorite platform, and let us know what you think in the comments!
Stream ODESZA – A Moment Apart (Deluxe Edition) on Spotify:
---
ODESZA – A Moment Apart (Deluxe Edition) – Tracklist:
Disc 1
Intro
A Moment Apart
Higher Ground (feat. Naomi Wild)
Boy
Line Of Sight (feat. WYNNE & Mansionair)
Late Night
Across The Room (feat. Leon Bridges)
Meridian
Everything At Your Feet (feat. The Chamanas)
Just A Memory (feat. Regina Spektor)
Divide (feat. Kelsey Bulkin)
Thin Floors And Tall Ceilings
La Ciudad
Falls (feat. Sasha Sloan)
Show Me
Corners Of The Earth (feat. RY X)
Disc 2
Loyal
Memories That You Call (feat. Monsoonsiren) [ODESZA & Golden Features VIP Remix]
It's Only (feat. Zyra) [ODESZA VIP Remix]
Falls (Reprise) (feat. Sasha Sloan)
Line Of Sight (Reprise) (feat. WYNNE & Mansionair)
Higher Ground (Reprise) (feat. Naomi Wild)
Falls (Reprise) [Instrumental]
Line Of Sight (Reprise) [Instrumental]
Higher Ground (Reprise) [Instrumental]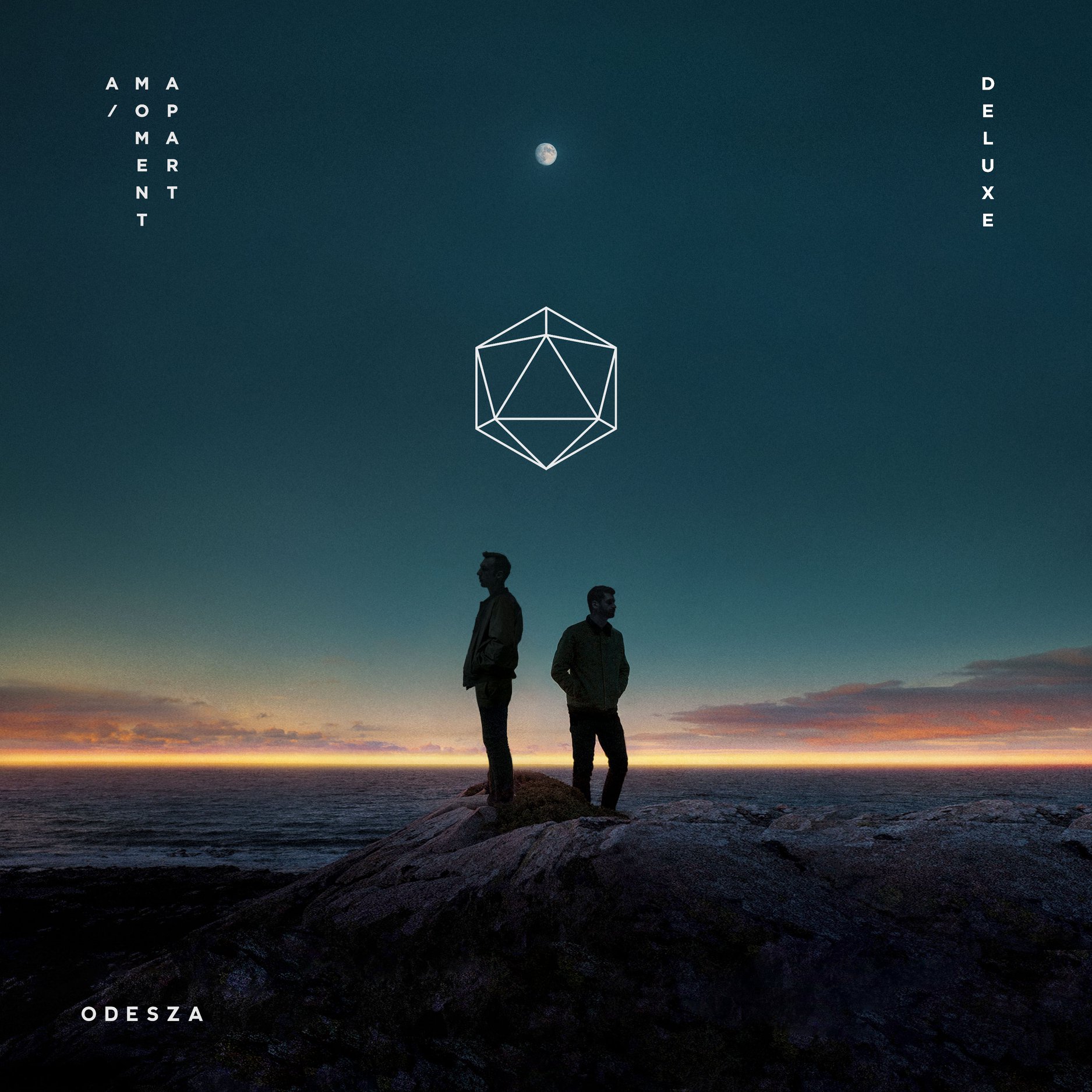 ---
Follow ODESZA on Social Media:
Facebook | Twitter | Instagram | SoundCloud