Two words excite me every time I hear them: Only Silk! 
---
The progressive and melodic electronic music-focused label, Silk Music, never disappoints me with its blissful mixes and sublime choice cuts of progressive house, downtempo, and deep house. When Only Silk 05 popped up for pre-order just a few weeks ago, it was a no-brainer for me to pick up, as each volume remains a home or office staple for my listening pleasure. Captivate the mind and let me get my work done–that's the goal when listening to music presented by the label, because it fits so many motifs. If I get to DJ with it, even better!
For the unfamiliar, Silk Music is the amalgamation and consolidation of Silk Royal, Arrival, Silk Music, Silk Selections, and Silk Sofa. Over the years, those labels offered the vibes of Shingo Nakamura, Vintage & Morelli, eleven.five, Matt Fax, LTN, and more. Take the melodic beauty of Solarstone's Pure Progressive, intermingle it with the atmosphere of Anjunadeep, and add a dash of mau5trap vibes, and you'll hear what Silk Music executes at its best. Listen to Only Silk 05 below and read on for a full review!
Listen to Silk Music – Only Silk 05 on Spotify:
Need your own copy of Only Silk 05? Download or stream it on your favorite platform today!
---
How the journey unfolds is simply breathtaking!
For Only Silk 05, the label tapped two of its most venerable talents–Max Flyant and Vintage & Morelli. If you know the Silk Music sound, then you know who Max Flyant is–the man known as Maxim Flyantikov is one of Silk Music's A&R representatives. Max is in charge of orchestrating the first mix, while the Serbian producer/DJ Vintage & Morelli, aka Marko Cubric, takes us on the journey through mix number two. Both artists encapsulate the vibe of the label, so tapping on their talents seems simple and natural.
During Max's warm-up, listeners wrap up in a velvety blanket of warm sound, perfect for the cooler seasons descending on the northern hemisphere.
Sound Quelle & Referna's "Arlea", eleven.five's remix of "What Did You Feel" by Enviado Vida & DASHANIKON, and Marsh's breakbeat-influenced touch on Harold-Alexis' "The Ocean's Feedback" leave little doubt of this blissful escape. The back half is just as stunning as the tempo rises with tracks like Hexlogic's remix of Ad Brown, LTN, and Cat Martin's "Miss You", Proff's "For The Last Time", and Taglo's "Long Road To Nowhere". The journey weaves itself as an ornate tapestry expressing joy during daybreak.
If I were to pick a track representing the first mix, it's Naden's "Waves".
As a fan of Naden's from the TranceAddict forums, I've seen his know-how continue to soar and "Waves" continues his elevation. Naden's style reminds me of the lingering sublime beauty of deadmau5 wrapped into the progressive waves of Adam K & Soha or older Kaskade. Find a sunset near the beach and put "Waves" on, and you shall not feel an ounce of disappointment.
Vintage & Morelli's second mix offers plenty of the beauty in the first mix but with his splash of style.
Opening with Bluegazer's "Thaleal Myrn" sets a stage for unique vibes due to the influence of breakbeats throughout the production. Hexlogic's take on Schodt's "The Difference Is You" is stunning for its groovy bassline and atmospheric pads that provide a beautiful cloud-like bed to rest upon, and the combination of Boom Jinx, Katrine Stenbekk & Z:N with "Come Alive" is straight out of the pages of Anjunadeep.
The 1980's pads of Approaching Black's "Higher" help elevate the mix, and Vintage & Morelli's own "Come Home" offers that house vibe mixed with the beauty of progressive melodies with a hypnotic, subtle female vocal line. If you have ever visited CRSSD Festival, you know the type of house I'm talking about. The vibes are real in this one and I'm sure you will dig it.
When discussing mix two though, the standout track for me Andromedha's stunning "To The Horizon and Back".
The vibes ooze trance but the track's structure is purely house. Progressions rely on the cascading rise of melodic stabs in the backdrop which allows all the other elements of the track to find their own place to rest in the mix. The break's stunning mixture of suddenness and piano stabs are a jolt to the heart, tugging the listener to a new altitude as they travel toward the horizon.
There's nothing quite as divine as strong, well-placed electronic music!
Look, I get it if you have never heard of Silk Music. You may never have heard of Only Silk, either, but year in and year out, they release some of the best in melodic progressive house and trance found around the world. They, along with Proton Music and the aforementioned labels, carry the banner of unwavering quality, and showcasing it in each release of Only Silk is the quickest way to consume the beauty they offer.
If you are ready for something magical and are willing to really let go of the moment for a few hours, then you are ready to experience Only Silk. Put down the fast-forward button: it is time to return to the era of the continuous mix thanks to the return of Only Silk with volume five!
After enjoying the compilation be sure to check out their 24-hour music channels on YouTube for more from this outstanding label!
---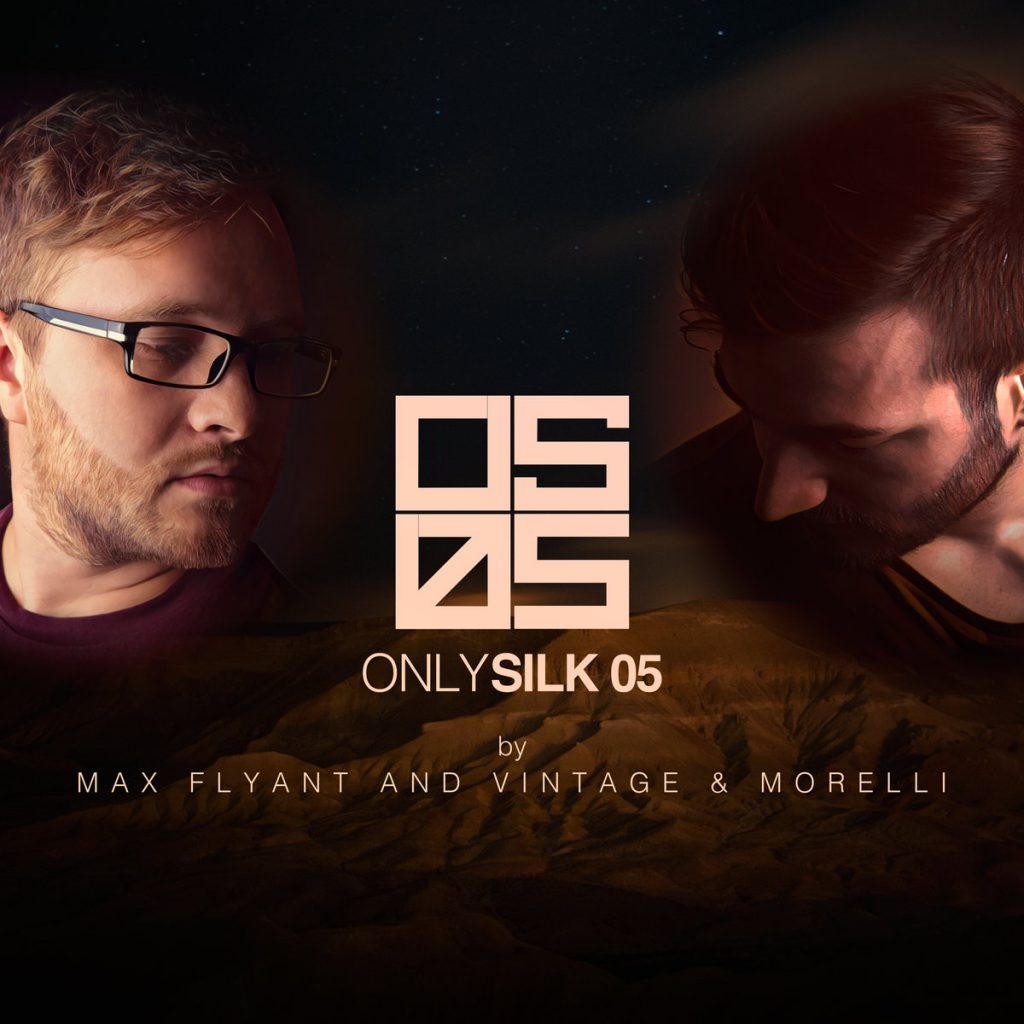 Only Silk 05 (Mixed by Max Flyant and Vintage & Morelli) Tracklist:
Silver Lining (Intro Mix) – A.M.R.
Closer – Approaching Black
Obsession – Jay FM
Arlea – Sound Quelle, Referna
Running – Jay FM
Time Locker – Hexlogic
What Did You Feel (eleven.five Remix) – Enviado Vida, DASHANIKON, eleven.five
Ethereal (Referna Remix) – Sound Quelle, Brandon Mignacca, Referna
The Ocean's Feedback (Marsh Remix) – Harold-Alexis, Marsh
Lasu – Sound Quelle
Miss You (Hexlogic Remix) – Ad Brown, LTN, Cat Martin, Hexlogic
Long Road To Nowhere – Taglo
Humanize – David Broaders
Waves – Naden
For The Last Time – Proff
Echoes – Kobana
Thalael Myrn – Blugazer
Esalia – Sound Quelle, Referna
The Difference In You (Hexlogic Remix) – Schodt, Hexlogic
Come Alive – Boom Jinx, Katrine Stenbekk, Z:N
Higher – Approaching Black
Swimming With Sirens – Elypsis, Taglo
We Found It – Mizar B
Remember (meHiLove Remix) – eleven.five, Arielle Maren, meHiLove
Melodia – Terry Da Libra
Come Home – Vintage & Morelli, Max Flyant, Silk Music
To The Horizon And Back – Andromedha
Hold On – David Broaders
Cozy Life – Vintage & Morelli
Generation – Audioventura
Lightness (Club Mix) – Aidraw, Jo.E
---
Connect with Silk Music on Social Media:
Website | Facebook | Twitter | Instagram | SoundCloud | YouTube | Spotify | Bandcamp