Riddim Gang, this one's for you – Aweminus' Riddim 4 Dummies EP is a four-track buffet of slaughterous bass lines. 
---
Since 2012, Brandon Famini, otherwise known as Aweminus, has been a hot commodity in the dubstep and riddim scenes. Having received support from industry legends FuntCase, Bukez Finezt, and 12th Planet, Aweminus has been acclaimed for his stunning versatility with his repertoire spanning from DnB to dubstep. The "Wonton Bass" producer has more recently delved into riddim, and I couldn't be happier that he did. Today, he released Riddim 4 Dummies, a menacing heavy-hitter that will knock you out of your food coma from Thanksgiving.
Earlier this year, Aweminus released his Astronaut Training EP which featured four tracks splintered with metallic bass shrapnel and squelches. Riddim 4 Dummies takes a different turn and reveals more of Aweminus' stylistic diversity. Released on Never Say Die: Black Label, the EP encompasses everything riddim is while integrating a creative twist, making this a solid release for the Las Vegas-born producer.
Stream or download Riddim 4 Dummies on your favorite platform and read on for an inside look!
Listen to Aweminus – Riddim 4 Dummies on Spotify:
---
We start off with "BAB", a tune complete with distorted cyborg chimes and husky riddim flumes.
This being the EP's opening track, I couldn't be more excited to listen to the rest. "BAB" is a relentless onslaught of juicy sound design and percussion snaps and makes for the perfect start to Riddim 4 Dummies.
Up next is "Fried Piper", which is my personal favorite on the EP. Riddim meets wonk in this tune, churning out thick pounding basslines with scrumptious wallops. It's a light and fun change-up from the dark and devilish sound Aweminus is known for putting out, and I can't get enough of it.
Third on the tracklist is "Get Off My Train", a revisit of some of Aweminus' heavier work.
Filled to the brim with delectable riddim whomp, "Get Off My Train" is a beautifully simple yet massive tune that is sure to be rinsed in heavy bass sets in 2019. Last but definitely not least is the title track "Riddim 4 Dummies", where Aweminus wraps up the EP with bass face-inducing bass rips amidst a riotous vocal backdrop.
I used to not be the biggest fan of riddim, and it's EPs like Riddim 4 Dummies that make me sit and wonder how I could've possibly disliked the subgenre. Aweminus has once again showcased his special creative flair in an EP so good, it'll make even the strongest of riddim-haters wonder if they just might be missing out.
What is your favorite track on Riddim 4 Dummies? Leave us a comment!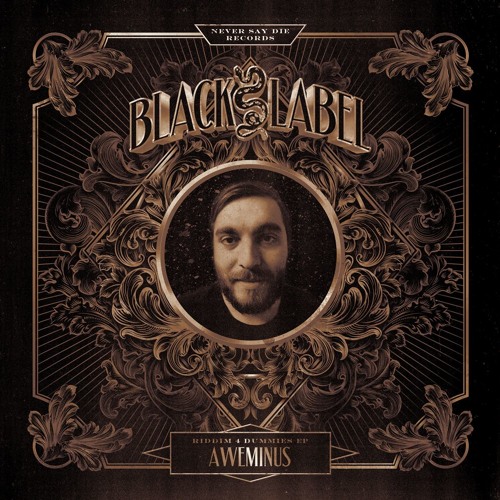 ---
Connect with Aweminus on Social Media:
Facebook | Twitter | Instagram | SoundCloud