Snails joins forces with Wooli to unleash the "Snailephant" ahead of the release of his brand new EP, Slimeageddon! 
---
With the growing number of producers emerging in the dance music scene, artists have to push the envelope with each new release while captivating audiences at the same time. Despite the difficulty, Snails has continued to draw in new listeners and leave his fanbase stunned with his live shows and productions. Now, he has teamed up with Wooli on "Snailephant" to give them something new to fall in love with this fall.
Since emerging in the scene with his signature sound design, the Canadian producer has shown no signs of slowing down. Last year Snails dropped his debut full-length album, The Shell, while also offering up a remix album to headbang to back in September. Topping it all off is the consistent touring schedule that sees him take the stage at venues around the world, growing his fan base with each city he visits.
Today, Snails and Wooli set the bass music world ablaze today with the release of "Snailephant" which has seen him join forces with rising bass music star Wooli for a sick and twisted bass offering. On the track, listeners are immediately transported to another world where the Snailephant resides that is full of spacey sound design, heavy drums, and drops into aggressive synths where you can hear both Snails' and Wooli's signature styles!
Stream Snails & Wooli – Snailephant on Spotify:
---
"Snailephant" succeeds by pushing the envelope of bass music even further with its aggressive style, and makes me incredibly excited for the rest of Slimeageddon to come out. While details surrounding Snails' upcoming EP Slimeageddon are scarce, we know that it is set to feature some of Snails' best work and will be released "very soon". If the EP is a reflection of this track though, we're sure that it is going to be a massive one!
Stream or download "Snailephant" on your favorite platform!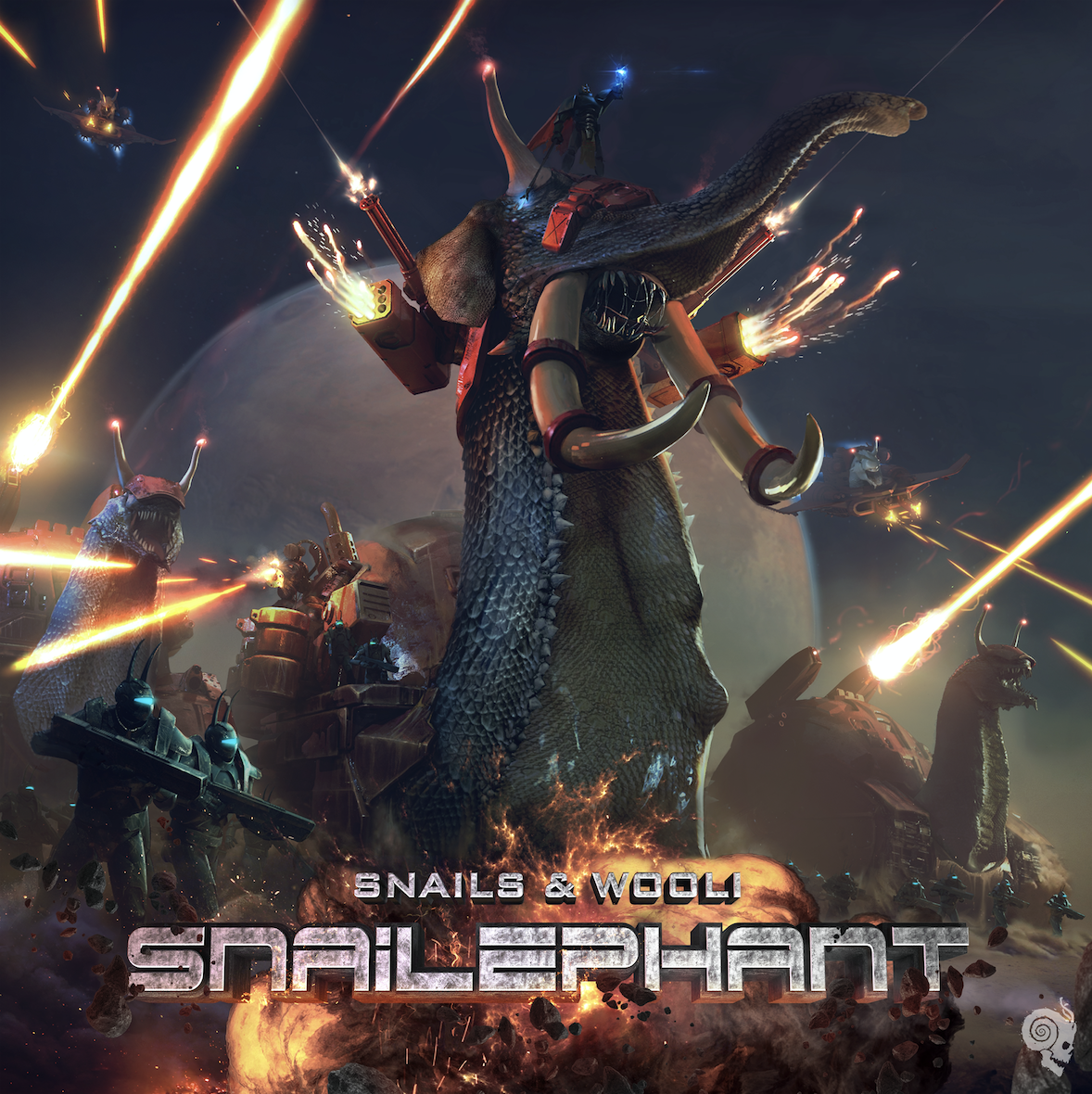 Upcoming Snails Tour Dates:
11/14 – Tallahassee, TN – Bajas Beachclub
11/15 – Tampa, FL – The Ritz Ybor
11/16 – Orlando, FL – House of Blues
11/20 – Syracuse, NY – The Westcott Theater
11/21 – Pittsburgh, PA – Stage AE
11/23 – Montreal, QC – Telus
11/24 – Toronto, ON – Danforth Music Hall
11/26 – Portland, ME – State Theatre
11/28 – Buffalo, NY – Town Ballroom
11/29 – Boston, MA – House of Blues
11/30 – Washington, DC – Echostage
12/01 – New York, NY – Terminal 5
12/08 – St Paul, MN – The Myth
12/14 – Dallas, TX – South Side Ballroom
12/15 – San Marcos, TX – The Marc
---
Follow Snails on Social Media:
Website | Facebook | Twitter | Instagram | SoundCloud | YouTube
Follow Wooli on Social Media:
Facebook | Twitter | Instagram | SoundCloud