Running away to join the Psycho Circus was one of the best decisions that I made this year, providing a perfect Escape from the real world.
---
While Halloween might be one of my favorite holidays because of the spooky vibes and a personal increase in sugar-induced comas, those only play a small part in the grand scheme of my enjoyment of Halloween. But if the influx of candy, prevalence of cheesy horror movies, and costume contests aren't why I love this holiday, what is? My answer is a simple one that clocks in at just three words: Escape: Psycho Circus.
I have attended Escape since its inaugural edition back in 2011, making a yearly trek to San Bernardino to run away with the Psycho Circus and spend the weekend dancing away to the sick beats from some of my favorite artists. Some years have been better than others, but watching this festival grow and the Insomniac team continue to push the boundaries to make this event memorable has been one of my favorite things.
It's almost funny to me to look back at the event when I first began attending and re-watch the trailer for the 2012 edition that featured some shots from the year prior. Gone are the days of minimal production and standard stage design as the Insomniac creative team replaced hanging ghosts and skeletons with jaw-dropping art pieces and unique elements that you only rarely find at other festivals. Escape has come along way since first running away to the Psycho Circus, that's for sure.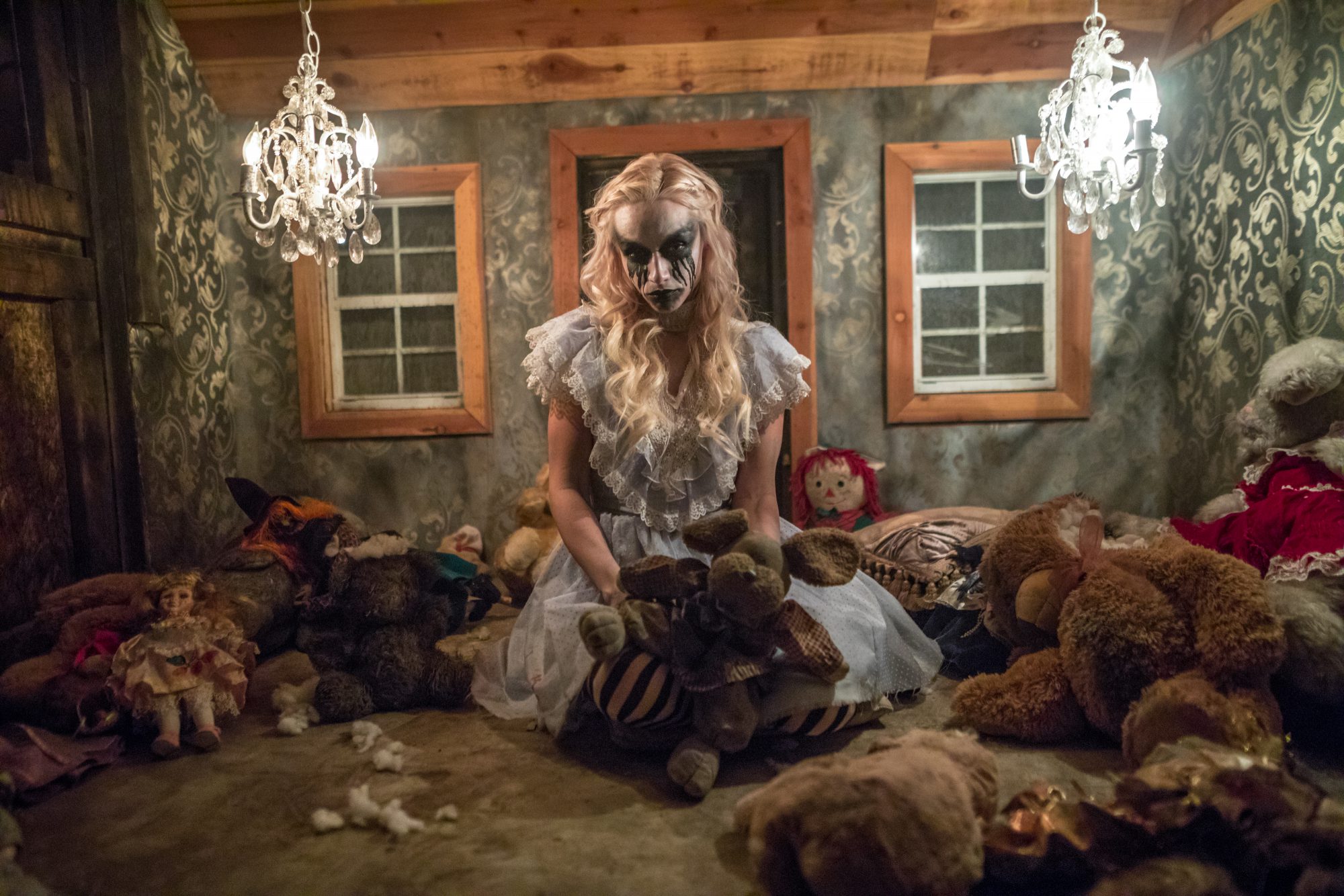 This year, when I walked into Escape I almost felt like Alice as she fell down the rabbit's hole into Wonderland.
In fact, the moment I passed through the gates, I was met with one of the most immersive environments that I've experienced at an event hosted by Insomniac… well… ever. The only feeling I can compare it to is the one I feel when walking through the passageway in the grandstands at EDC Las Vegas, transported to a different place where the worries of the world don't exist. An escape from reality that surfaced for just two nights, yet was still full of experiences I could have explored for more. Who knows, maybe someday they'll gift us an extra night to give us some extra hours to explore all the hidden features.
The stages themselves were all very detail oriented and helped enhance the immersion into Escape as well, even if the stage designs have seemed similar to past editions. I can't lie, though, I did miss having an indoor stage for the house and techno sets this year — but the fact of the matter is that the underground vibe has blown up so much over the past year that it just couldn't be confined to the Citrus or Damus buildings anymore.
Sure, I knew I was at the NOS Events Center, and of course, I also knew that I was at a festival, but this year was different. The level of design, down to the very smallest details, completely wiped the floor with every other edition of the event that I've experienced. Whether it was the actual circus that gave fans a reprieve from the music, the costumed performers that patrolled the festival's grounds, or hidden gems like the Speakeasy that was situated close to The Asylum, there was something new around every corner.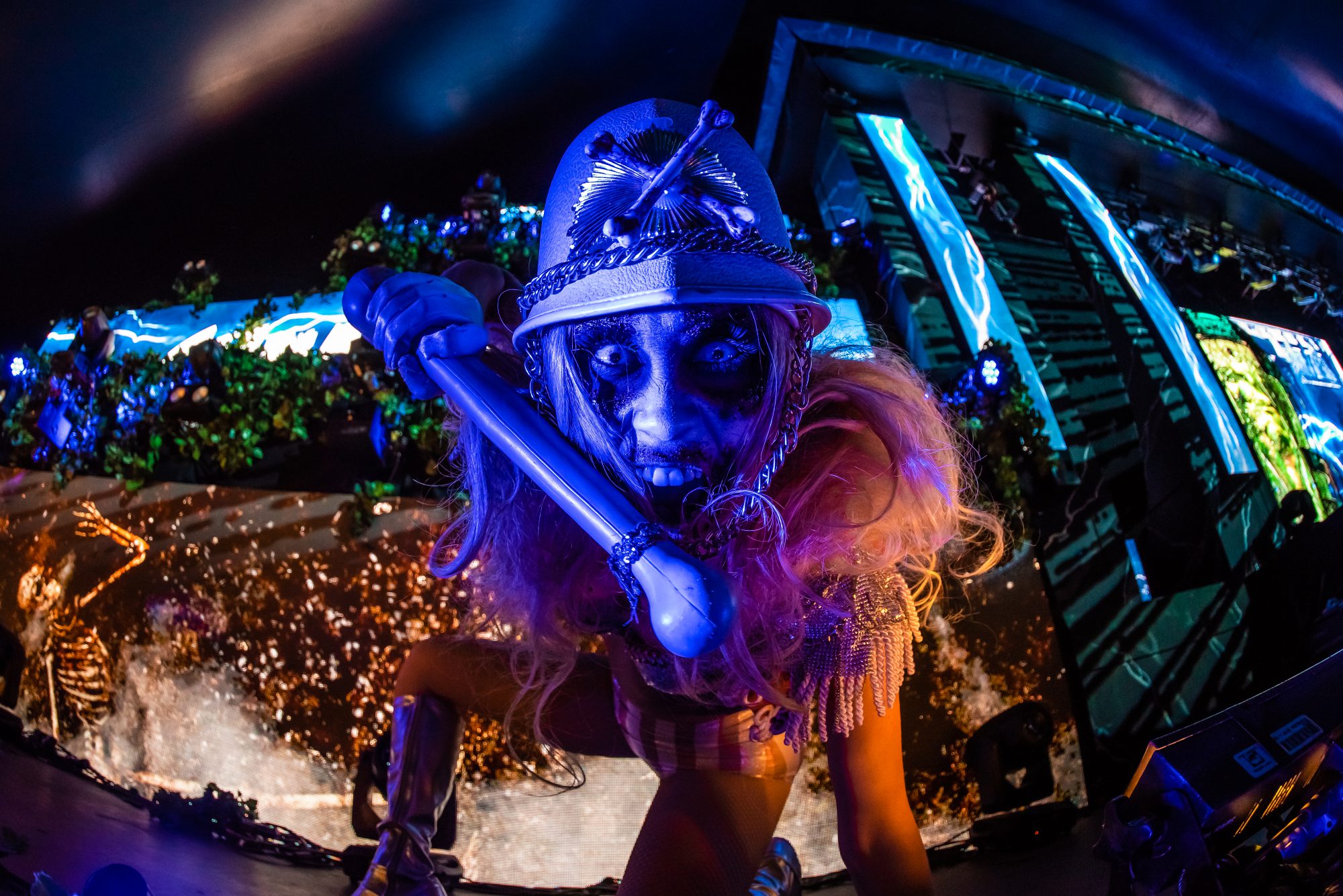 It wasn't just the insane production elements that made this year's edition of Escape the best yet, because they backed it up with a lineup that was diverse and jam-packed with top-level talent.
Over the course of two days, I caught sets from artists that are simply dominating the scene, and there was never a moment where I found myself second-guessing who I was watching. Although I spent a considerable amount of Friday exploring, I caught the end of Richy Ahmed, ANNA's set, which was tragically short, and some Joseph Capriati, as well, at the Cannibals' Tea Party stage. I also got a taste of some hard dance vibes by catching a bit of Brennan Heart and even found myself enjoying the latter half of Seven Lions' set.
That night was capped off by Kaskade, who brought us an absolutely unreal performance that took us back to the Atmosphere era of his music. He played some of his more recent tracks, but the energy of the crowd surged each and every time he dropped what would be deemed a "classic" by his most devoted followers. I've been blessed to see him play some non-standard sets this year, and I would put this one right up with the Strobelight Seduction secret set at EDC Las Vegas and his Redux set after Sun Soaked in Los Angeles that also helped remind me why I loved raving in the first place.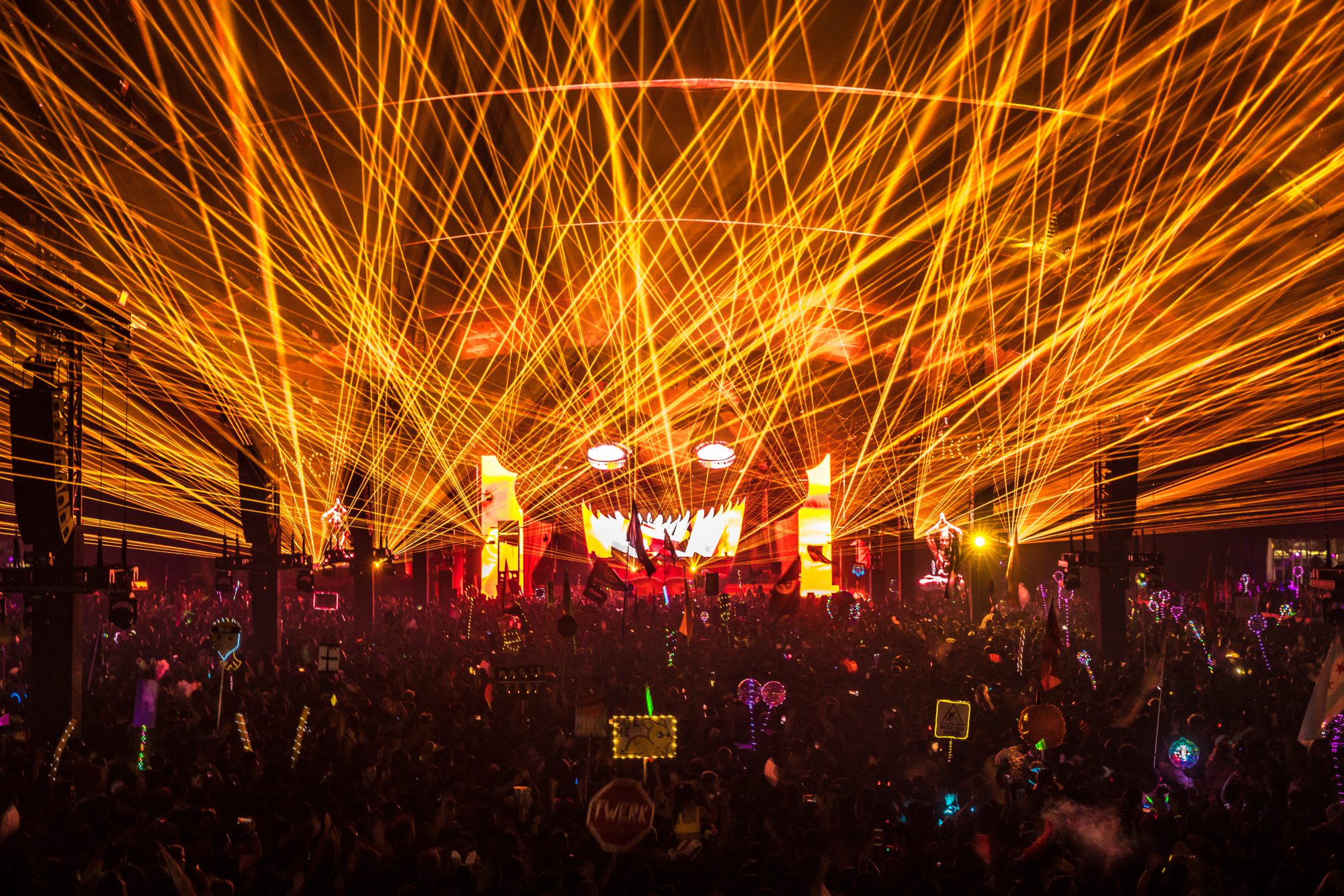 Personally, Saturday's lineup was the real showstopper of the two as I went back to my roots as a lover of all things mainstage for the first half of the day.
This wasn't your typical mainstage experience, though; it was a solid progressive and tech lineup that became any house music lover's dream. Kicking things off with OMAIR, who got things moving in all the right ways with his signature style. We then had the pleasure of experiencing a sick set from Tinlicker that was dotted with their original tracks and remixes that had the vibes at an all-time high. I almost wish that set had a better view of the sunset because it would have only made it even greater.
Few artists have had as massive of a year as CamelPhat and Lane 8 who both arrived at the stage for a one-two punch. Having seen Lane 8 a handful of times this year, something I've come to really appreciate is how he plays to the space he's filling. He guided the crowd on a journey that is hard to explain; it's just a type of set you need to see for yourself to really understand.
From there we hit up Claude VonStroke to get a dose of Dirtybird vibes before I snaked my way to the Chopping Block to see a little bit of A-Trak b2b YehMe2. While their music isn't typically my style, curiosity took over and I found myself laughing about their antics behind the decks. It was clear that they were in tune with each other as they danced in quasi-matching outfits.
I closed out the event with a touch of Green Velvet and a heavy dose of Eric Prydz that was much needed.
It has become a bit of a tradition for me to catch Eric Prydz at Escape. Having seen him there over the previous few years, he blows me away each time. This year, he was given a two-hour set that was full of originals and remixes, some of which I had never heard before. Like a rollercoaster of emotion, there were moments of being awestruck that paired perfectly with others where I was dancing around with friends, and getting pummeled by lasers is always a welcome way to end a festival experience to me.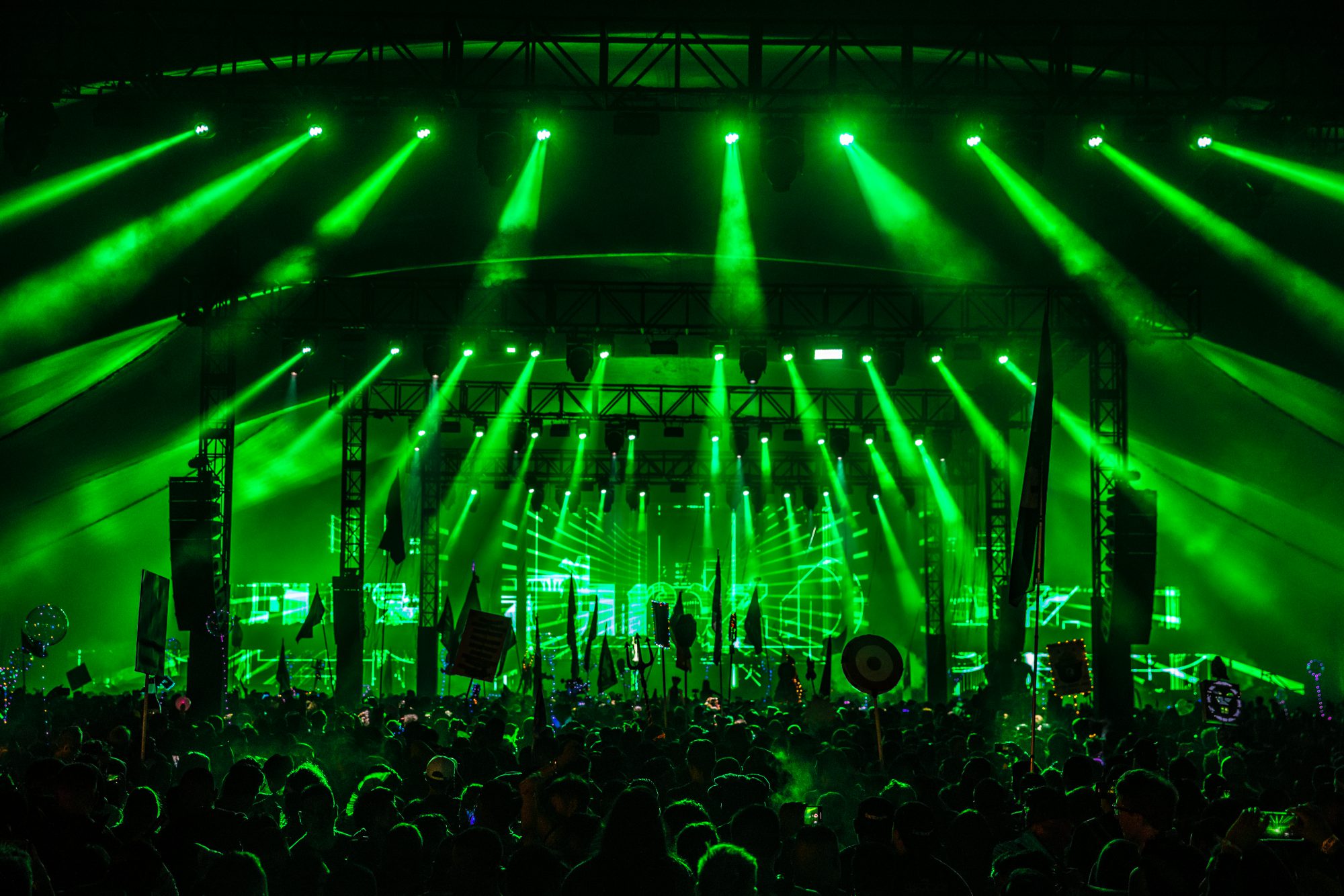 Past editions of Escape had their fair share of issues, but quite honestly it seemed as if most, if not all of them had all vanished like a magic trick this year.
Being patient with the Insomniac team as they have made alterations to the layout and fixes to the logistical issues they faced clearly paid dividends at this year's edition. There was a fairly quick and painless entry into the festival each day and security wasn't nearly as aggressive as it had been in the past, either. On top of that, the increased footprint gave everyone in attendance plenty of room to dance, and the lack of an indoor stage made it so that there was really no way you could miss a set.
And you can't really talk about the issues that Escape has faced in the past without bringing up the feeling of overcrowding and "bad vibes" that plenty of others on social media continue to cling to and complain about. Quite honestly, I experienced little to none of that this year. Everyone I met or interacted with was nice, whether they were ravers or people working, and if anything the most negativity I felt came from those who were pushing through the crowd in an aggressive manner.
Sure, there were a handful of people who were bringing some negative vibes, but they were easily avoidable, and maybe it was just the sets that I caught, but I only felt that a stage was "too crowded" once or twice. I even asked other members of the team and my friends who were in attendance, and the response was fairly similar. There were just a few accounts of negative interactions as a whole, and they were mostly surrounding specific spots that were far up in the front or at sets that were drawing huge crowds like Kayzo and Martin Garrix.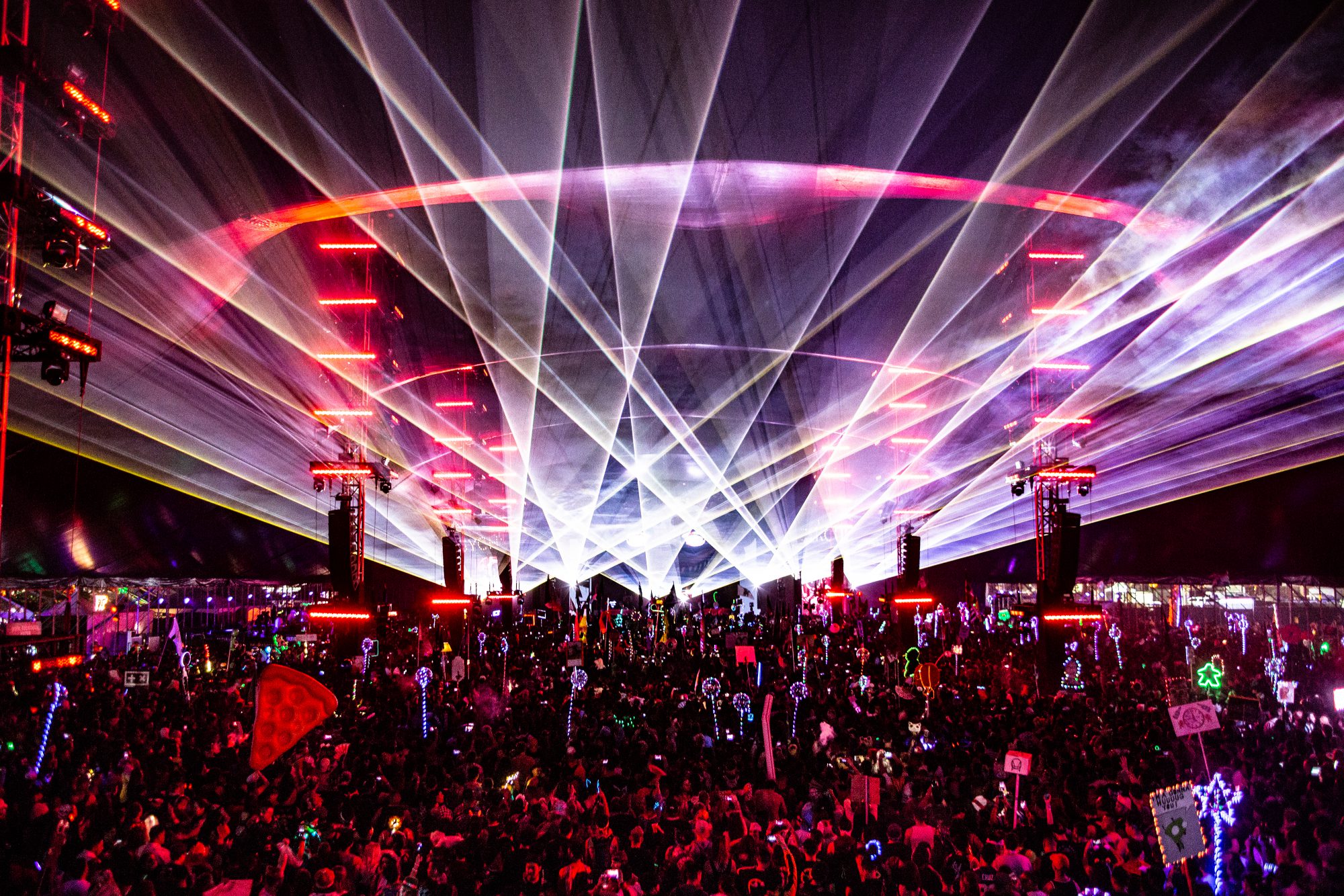 Escape was, and continues to be, my favorite event centered around Halloween.
Each year there are other festivals and events around the country that make valid attempts at drawing me in. Whether it's a lineup that has some unusual sets, enticing production elements, or friends exploring new things, the competition seems to be fierce as other contenders make their attempts to sway my allegiance to Escape.
After visiting the Psycho Circus this year, I can safely say that Insomniac has further cemented me in as a faithful attendee of this festival. If you love all things Halloween and want to be left impressed, I cannot stress enough that you should check out Escape in 2019. I can't wait to see what Insomniac has in store for the next chapter of the event, and I hope that you'll join me there next year!
---
Connect with Escape: Psycho Circus on Social Media: