FIGURE pairs storytelling with heavy bass for a journey to The Asylum that you won't forget anytime soon.
---
A perennial powerhouse in the bass music scene, FIGURE has continued his domination of our eardrums with quality releases that you can feel in your bones. Whether you're catching his sets at iconic festivals like Lost Lands or getting a dose of wubs in your car, his stylings in the realm of dubstep and drumstep are renowned for their heavy drops. Today, the annual gift for his loyal followers has arrived with the ninth edition of the Monsters series dubbed The Asylum.
While previous editions of the Monsters series took inspiration from horror and mystery genres of film, this year The Asylum changes course and offers up a new concept for fans to experience. Filled to the brim with a total of 13 solid dubstep and drum & bass tracks, Figure takes listeners on a journey from being admitted to planning their great escape, encountering the darkness throughout.
Kicking things off is intro track "Welcome to the Asylum" that sees Figure team up with Don't Kill It, before we are introduced to some characters in the story. "Dr. Death" brings us a dose of heavy vibes in collaboration with Dack Janiels before "Patient 138" takes the stage and switches things up with a manic DnB beat. From there, listeners are descended into the darkness of The Asylum with tracks like "Lobotomy", "The Voices", "Shock Therapy", and "Ear Drill Operation", all of which bring their own unique twists and mental imagery front and center.
With the end in sight, "The Escape" gives listeners a final taste of the heavy wubs that have permeated their souls throughout the journey, and "Uncompromising Darkness" finishes things off with vocals from Hatch that hit hard in an entirely different manner. If you're into the nightmare-inducing style of dubstep where tracks literally go bump in the night, then The Asylum is a must-add to your collection. Ahead of the release, Figure even released his own trailer for the album in true cinematic fashion, so start watching from the playlist below and get ready to lose your mind in all the right ways.
Stream FIGURE – The Asylum (Monsters 9) on YouTube:
Stream or purchase The Asylum on your favorite platform, and let us know which track was your favorite from the release in the comments!
---
FIGURE – The Asylum (Monsters 9) – Tracklist:
Figure & Don't Kill It – Welcome To The Asylum
Figure & Dack Janiels – Dr. Death
Figure – Patient 138
Figure & 2FAC3D – Dissociative Identity
Figure – The Sound of Surgery (Binaural)
Figure – Lobotomy feat. Born I Music
Figure – The Voices feat. Hatch
Figure – Shock Therapy
Figure – Schizophrenia
Figure – Ear Drill Operation
Figure – Sleep Paralysis
Figure & Don't Kill It – The Escape
Figure – Uncompromising Darkness feat. Hatch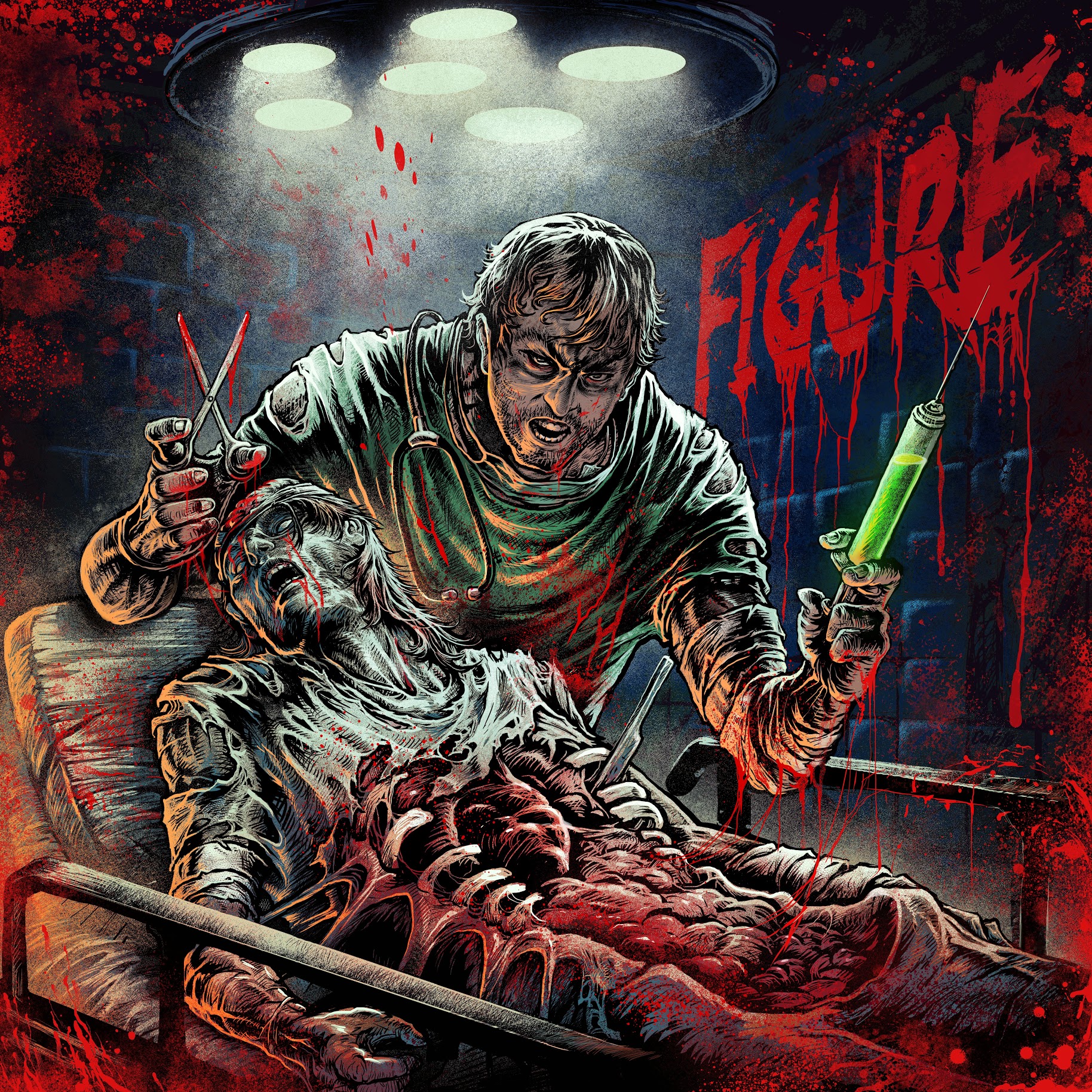 ---
Connect with Figure on Social Media:
Website | Facebook | Twitter | Instagram | SoundCloud | YouTube