We sat down with bass legend Figure to hear how he started making music, his work with Midnight Tyrannosaurus, and more!
---
Being the huge fan of filthy bass music that I am, I was so excited to be able to sit down and talk with Figure, an icon in the bass community. Otherwise known as Josh Gard, Figure is largely known for his Monsters series, which are compilations of drumstep and dubstep tracks featuring vocal samples from horror movies.
Aside from these massive Halloween-themed collections, consisting of eight volumes thus far, Figure recently released a three-track EP entitled Incident 86. It may only be three tracks, but they all pack a powerful punch. His meticulous attention to detail and masterfully constructed sound design are unlike any other, making him the esteemed producer he is today.
What is especially admirable about Figure is his refusal to stay in a box and stick to any genre of music. He brings an entirely new dimension to bass music and his live performances, which I've been lucky enough to witness firsthand, that is unparalleled in the scene. It is evident that Figure is passionate about everything he creates rather than simply churning out content for the masses, and it was truly a privilege to speak to him about his creative process and the evolution of his career.
Stream Incident 86 on SoundCloud:
---
Thanks for sitting down with us! When did you start making music, and when did you feel like you finally found your unique sound?
I started making hip-hop when I was 15/16, using just an Mpc 2000 and some records to sample. Once I heard Drum and Bass from my roommates, I slowly evolved into the sound I am making now. To me, it just sounded like beats but with way more attention to detail, so it just pulled me in. I'd say about 10 years ago is when my sound really turned into something where you could tell it was me just by listening.
How excited are you to be playing at AIM Electronic Music Festival in Quebec this summer?
I'm so stoked, I love it over there in Quebec and the lineup looks great!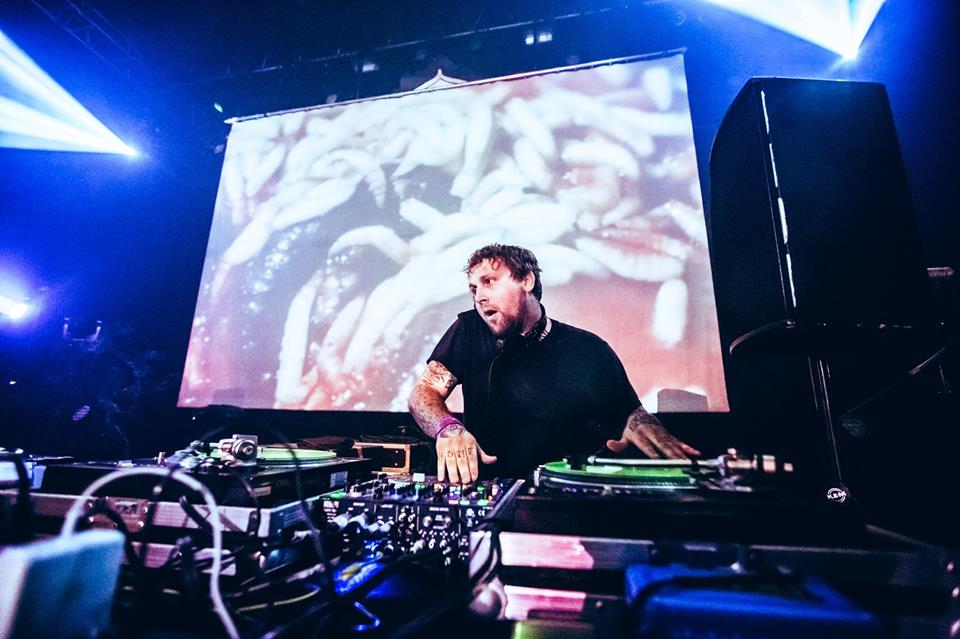 You and Midnight Tyrannosaurus, who is also playing AIM Festival, go back to back pretty often. Can you talk about what that dynamic is like and how your sounds complement each other?
Well, we both have this theme based .. almost campy sound. I like Jason's music because, like I said about my stuff above.. .you can tell it's him right away. That's rare these days to have your own sound, most people just focus on making something people will like, and leave their identity behind for the sake of getting downloads and bookings.
Besides Midnight Tyrannosaurus, if you could go back to back with any of the artists on the AIM Electronic Music Festival lineup, who would you choose and why?
Well honestly, almost 100% of the other heavy bass artist on the lineup are my good friends, and I have done random b2b's with them before. But I would have to say Kill The Noise. Jake is not only a great Producer and DJ, but an amazing guy just to kick it with and talk to. His sets are all over the place, and that's something I'm finding harder and harder to locate when it comes to 'Bass Stages'.
I'm always asking people during b2b's if they wanna switch up tempos — maybe go to Dnb or 128 stuff .. and they just say "no, just dubstep" … so I know Jake would be super down and fun to DJ with.
Eight volumes of Monsters… can you talk about the progression in your sound design from the very first volume to the latest?
The progression is something that just happens naturally, I don't set out to sound like I've updated my sound. I just keep using different plug in's and synths and the sound design follows. If you listen to Monsters 1 vs Monsters 8, there is a massive difference in things sonically moving around.
I'm just a tad more open these days. If I like how it sounds, I don't consider for one second what genre it is or what people will think. Back on early Monsters, I was just wanting to focus on defining what Drumstep was to me.
You've been in the music industry for a while. What have been some obstacles you've encountered throughout your career?
There is always going to be an issue with staying "relevant". But the good thing about having your own lane, your own sound is that you just have to still be a good producer. I don't really need to sound like any current trend because I am in my own box.
Having been in the bass scene for years, what are some trends you've seen come and go? Are there any current ones you'd say are here to stay?
I thought the trap thing was going to be like 6 months and then out the door, but it's so attached to mainstream music that it made its footprint deep enough that it will always have a home. Kids calling some types of dubstep "riddim" is a trend, in my opinion. I understand the history of the term, and it is not being used properly or clearly defined.
It's all jokes to most of us producers, we just make the shit we like and then kids try to own the term and even argue with the person who made the song.. telling THEM what the genre is. I stay out of all of it, I like to poke fun at it. I guess kids need something else to click to other than saying 'EDM'.
You recently came out with "Riot" in February, which has some subtle hints of trap. Are there any other genres you're wanting to experiment with in your future music?
I love all this synth wave music that's exploding right now. Its been around for a while, but recently its big enough that the main tastemakers in it are touring the world and playing big venues. Artist like Carpenter Brute, Perturbator, Magic Sword, Dance with the Dead, Power Glove, Gost … there are so many people to name! Those are just some of the big dogs.
If you are reading this and haven't dived into that world, I highly suggest you do. Think Stranger Things vs Drive vs Daft Punk. It's basically an extension of what Kavinsky was doing, which is, of course, an extension of Kraftwerk and all these other pioneers. No need to get into all that right now though lol.
Finally, a bit of a fun question for you. If you could only play one venue for the rest of your life, what would it be?
Good lord that's a tough one. Assuming the venue would always pack out and me playing there a lot wouldn't oversaturate the market etc…. I'd have to say Webster Hall (RIP) or anywhere that they book "Animal's/Splash" in Paris. It's always the craziest shows with the perfect spots for them, last one I played at was at this venue showcase right near the Eiffel Tower, amazing show/venue.
---
Figure, along with many of our other favorite producers, is gearing up for AIM Electronic Music Festival in Montreal this summer. This all-EDM festival will be taking place July 6-8 and is hosting the top names in bass, house, trance, and techno.
We didn't think the lineup could get any better after the initial phase, but Phase 2 just turned up the heat with Virtual Riot, Barely Alive, Space Jesus, and many more. Details and tickets can be found at AIMExperience.com!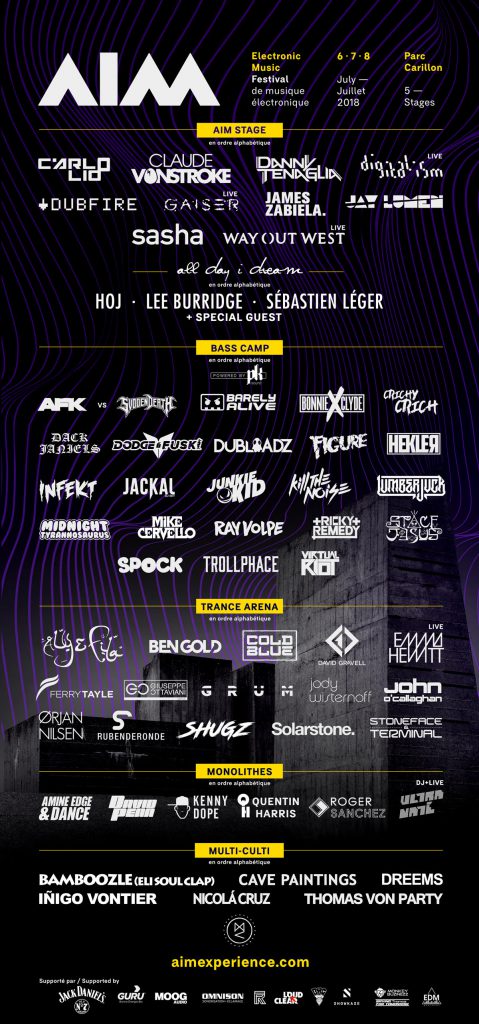 ---
Connect with Figure on Social Media:
Website | Facebook | Twitter | Instagram | SoundCloud | YouTube