Get the Lowdown on Canadian artist, Conro!
---
Meet Monstercat artist, Conro, whose love of music has been instilled in him since birth. Named Conor Patton, this Canadian native has made making waves opening for Martin Garrix and working with Dyro for their collaboration on the song "Bittersweet." Over the years, Conro's sound has evolved from electro house to future bass. During the Summer of 2015, he proclaimed that he would only make music he loved and had a passion for which resulted in hits like "On My Way Up" and and "City Lights."
Conro just recently took the stage at EDC Las Vegas and will be performing at Tomorrowland Weekend One too. Meanwhile, Conro took some time to chat with us about family, music, and his song, "Lay Low" and more. Check out his most recent release, "Like You Love Me" with Disero and Alice France below, and read on for the interview!
Stream Conro & Disero – Like You Love Me on SoundCloud:
---
You were born into a musical family, did that make playing and getting into music easier for you?
Yes, I definitely think so. I was forced to play instruments as a kid so at first, it was a chore to practice but in time it turned into my passion. Very happy that my parents put me through all the lessons.
What instruments do other members of your family play?
My 2 older brothers (Andre and Bryan) including myself played Violin, and my little sister (Julie Ann) played the Cello. My brothers both know the guitar and Bryan played drums. We all sing as well!
We read that you used to be in a Youth Symphony Orchestra as a violinist. Have any of your tracks featured any classical instruments played by you and which ones?
I actually haven't recorded anything on the violin! I've used lots of strings in my songs but just played them in on the keyboard. It's something I'm going to have to do now haha thanks for the tip!
Out of all the instruments you play, including the violin, piano, triangle, drums, guitar, and keyboard which was the hardest?
The hardest was probably the Violin, I also didn't have as big of a passion for that instrument so it made things even a little harder! Still trying to master the triangle…
Which is harder, learning a new instrument or making new music?
I would say, making new music. Although they both can be difficult at times.
Though you are producing more electronic influenced music today, do you ever feel the temptation to go back and play some Rock N' Roll / Alternative Music again?
Definitely! I want to start a band in the future, and even integrate more live elements in Conro performances.
What is the Canadian electronic music scene like compared to other places you've played?
I think Canada is a great place for Electronic music. Crowds here are always so responsive to new material, which makes showcasing new songs so fun!
Your new song "Lay Low" featuring David Benjamin was just released in May with Monstercat. It features a future bass sound to it. Are you planning on releasing more future bass songs this year?
Yes, I have lots of new music coming out this year. Can't wait to show them all off.
You have worked with many different vocalists on your songs. How do these collaborations come about? Are vocalists chosen within the label or you do you actively look for your own vocalists?
I usually work with writers in the studio and we come up with something either brand new or write over an instrumental I have. Just depends on the situation.
In summer of 2015, you talked about only making music that you loved and had a passion for. What prompted you to make that declaration?
I just wanted to make myself happy with my music. I was having lots of fun making other stuff but in time I realized that I really wanted to challenge myself more and make different sounding music. It translated that it wasn't only me that liked it but I started to gain some great attention and support!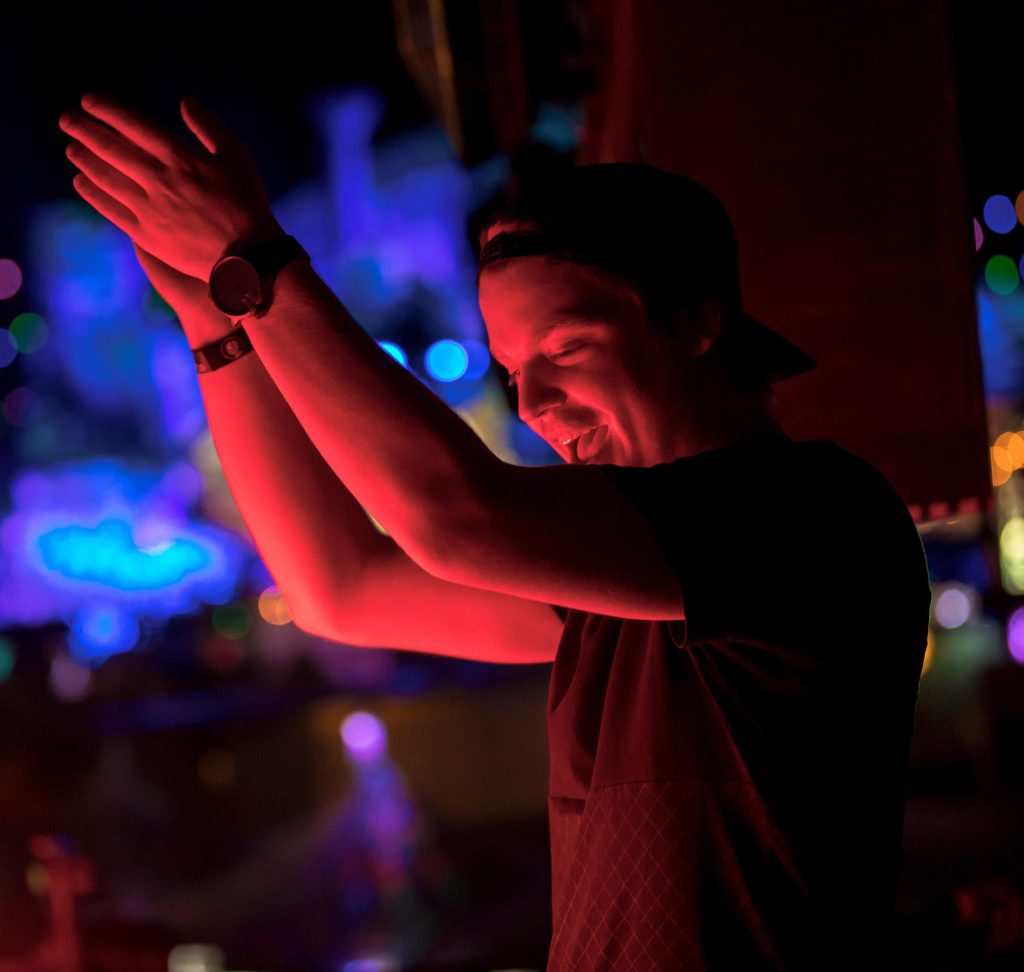 Tell us about your EDC Las Vegas performance on the Monstercat Art Car Takeover?
It was an incredible experience. I played lots of energetic music and some chill tunes as well. It was a fun balance, I had a blast.
Since you have this incredible love for music, can you share some of your favorite summer tracks to add to our summer playlist?
Well, I would say Odesza's 2 new singles are great! "Late Night" and "A Moment Apart." I also really dig Droeloe x San Holo's tune called "Lines of the Broken," and one last one is, LissA's "Don't Look Back (LissA vs Memba)."
---
Connect with Conro on Social Media:
Website | Facebook | Twitter | Instagram | SoundCloud