Virtual Self brought his UTOPiA SySTEM Tour to the NOS Center for a stunning, synesthetic performance.
---
If there's ever one truism in modern EDM, it's this: never underestimate Porter Robinson. The boy wonder earned massive success with his first album Worlds and rocketed into cross-over super-stardom with Shelter; his incredible live tours featured production that elevated them beyond what you would expect out of a normal DJ set. So when I heard that Virtual Self, Robinson's DDR-inspired side project, was coming to the NOS Center, I snapped at the chance.
Despite never being a huge fan of Worlds, seeing his Shelter tour in the San Diego Sports Arena is still one of my top concerts, ever. Incorporating projections, pyrotechnics, and plenty of lasers into his joint tour with Madeon, Shelter was an unforgettable combination of terrific music and jaw-dropping visuals, the theatrics in service of a flawless pace that told a story throughout each song. Needless to say, it set a very high bar.
I was already a huge fan of Virtual Self's self-titled EP, whose early-aughts sound and impeccable production turned out to be exactly what I was craving. But what I wanted to see more than anything was how his show would stack up to the audio-visual delights of Shelter.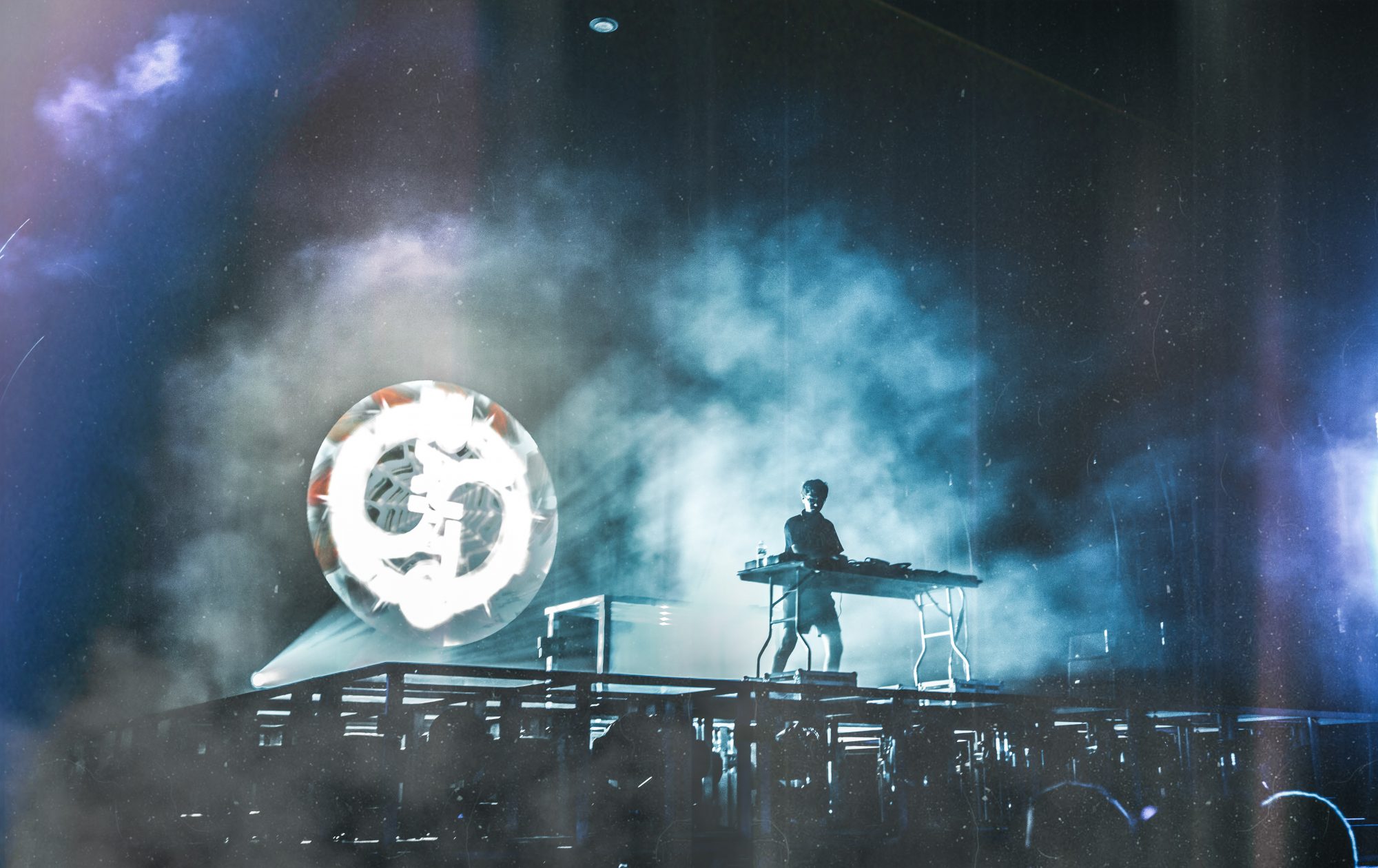 NOS's warehouse, the Citrus, was the perfect venue for Virtual Self's sound — and that of his openers.
We arrived around 8:40, near the end of Raito's set. The crowd was a little odd, full of non-ravers who jockeyed aggressively for space, but they seemed to enjoy the music all the same. Raito's old-school sound was an awesome introduction to the night and to the Cirtrus, which made it all the more disappointing that we only caught the last 20 minutes. Spinning tracks that evoked a 90's rave vibe, his set jived extremely well with the warehouse setting and started the night off right.
The next set, Danny L. Harle, was the weakest artist in the lineup.
Next came on Danny L. Harle, who sounded like a happy hardcore DJ got eaten by a pop DJ and who spat out a number of nearly unlistenable pop-EDM tracks. I liked some of the ideas he was going for — a remix of Kesha's "Learn To Let Go"? Yes, please — but his set was too chaotic, too layered with stuff that just didn't go together.
It was impossible to find a lead rhythm, or something to latch on and dance to. Pop lyrics where piled over drops, zapping them of their satisfaction, all while upper-register synths cascaded on top of each other. I looked around, hoping to see anyone as checked out as me, but everyone else seemed to be enjoying themselves. The person I went with loved it. So it might just be me.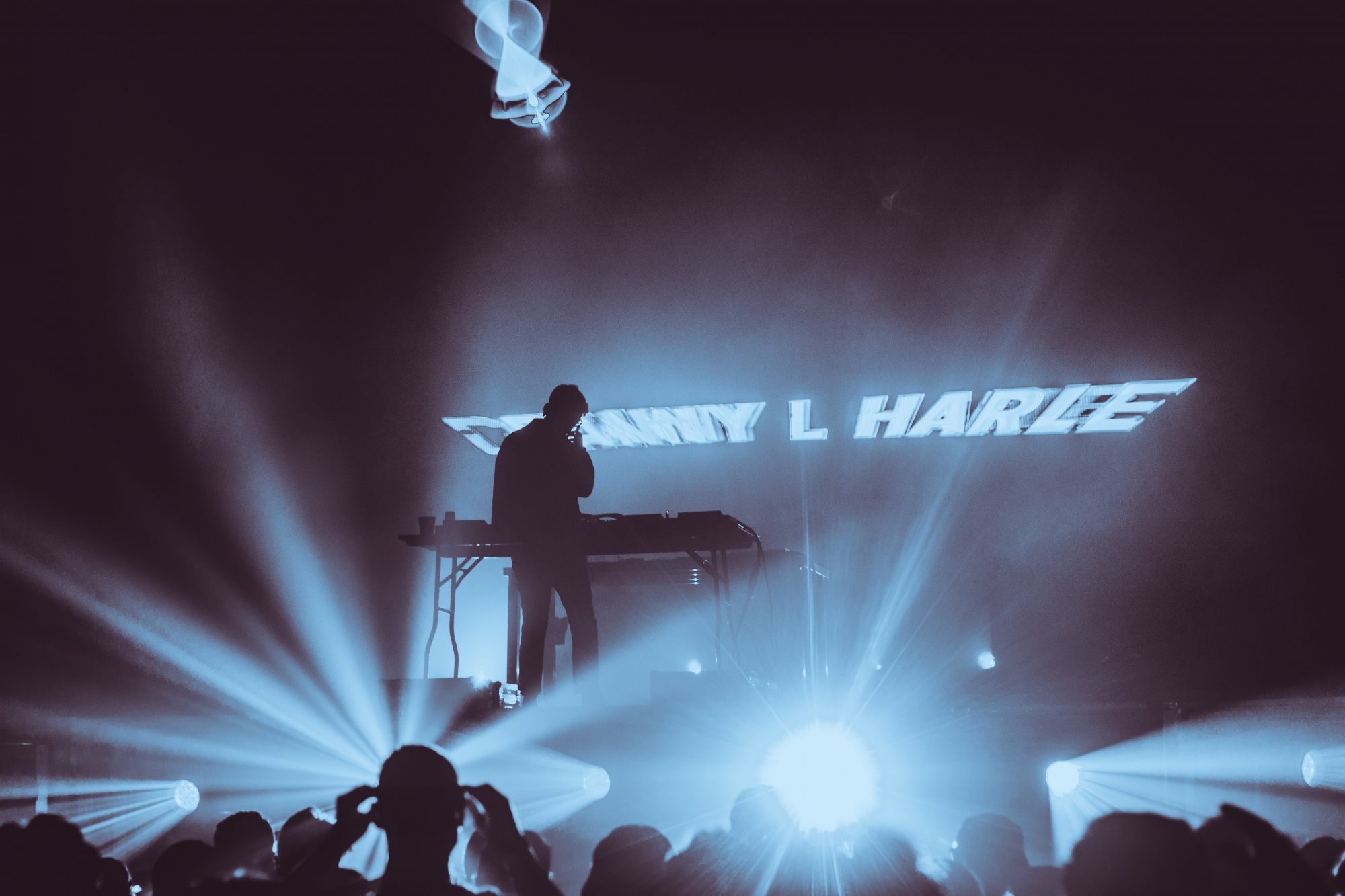 Finally, after a snappy ten-minute wait to set up the stage, Virtual Self was ready to start. The stage darkened, blue lights bathed the Citrus in an underwater glow, and Porter Robinson came onstage to rapturous applause. I brought out my phone, ready to capture whatever came next, but was surprised by a slow, ambient start. Nonsense words spoken by a sorrowful robot voice across the pitch darkness seemed to last a lifetime. I was getting a little impatient as I waited for Robinson to come on and play, but when the music finally swelled and the words "VIRTUAL SELF" appeared on the screen, I suddenly understood the reason for the wait.
It was for the lights.
Each song had its own carefully-calibrated light show.
As soon as the first drop hit, concentric squares of white light shot up from under the stage, forming a virtual cage around Robinson. Each beat they changed, getting smaller or bigger, some stretching the width of the warehouse, others cramped to the size of his DJ table. It was an incredible start, an audio-visual delight that immediately connected you with the music and engaged you from the first second.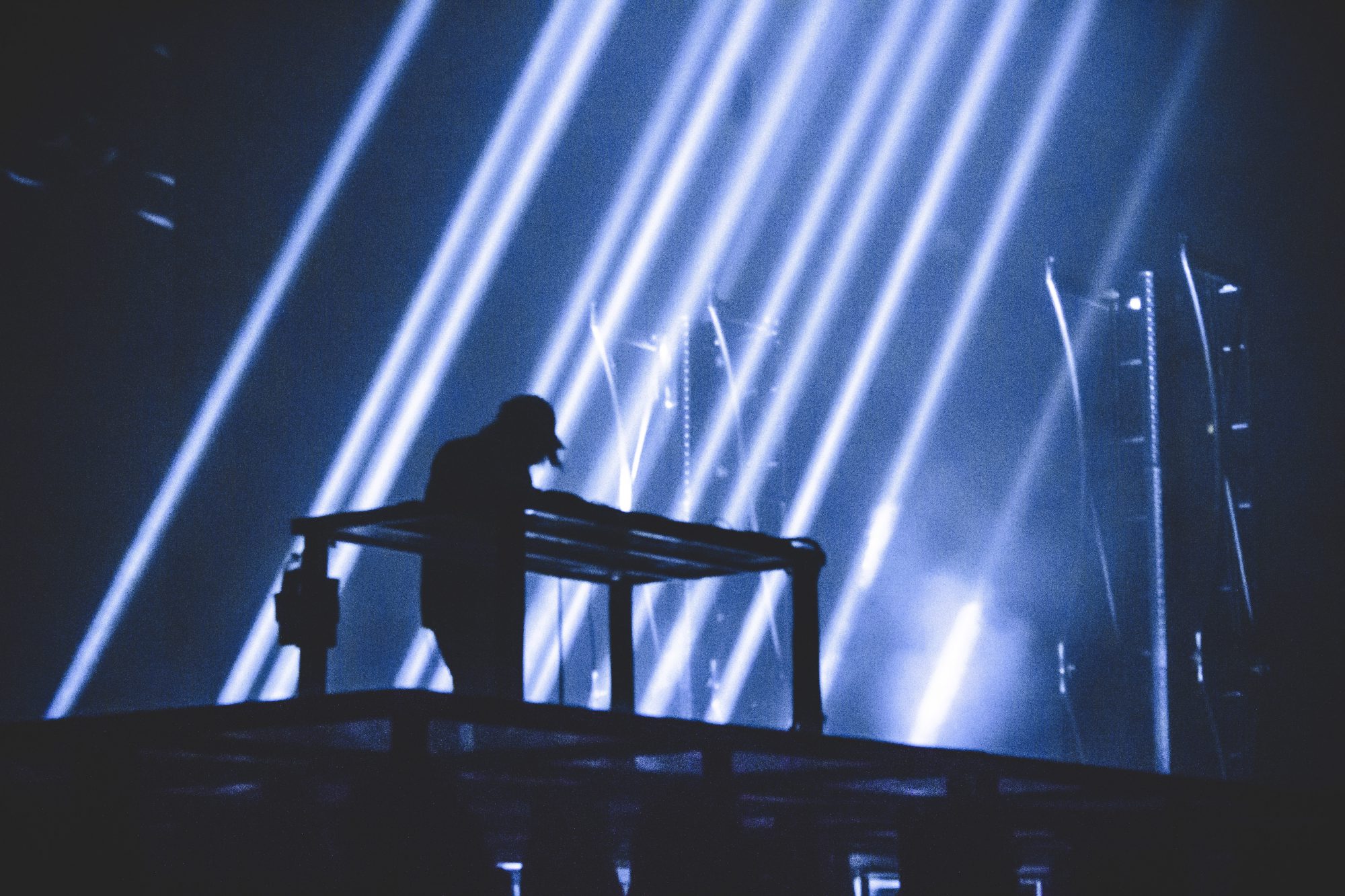 Then the lights turned blue, and then they dipped, and then they cut, and the music built and built until it dropped again. Instead of coming back to the cage-like lights, an insane array of green lasers sliced through the air, each one carefully timed to match the bleeping synth of Deapmash's "Halcyon." For the first time in the night, and certainly not the last, I felt connected to the music like never before.
Many songs throughout the night were filled with a level of visual invention that bordered on synesthesia. 
Clearly, when designing the tour, Robinson had a lot of ideas about what to do with the visuals during certain songs, and it definitely shows. While not every track was brimming with cool light shows, there were a few that felt completely transportive, marrying precise lasers and roving headlights effortlessly with the tracks that accompanied them.
"Pistol Whip" by Joshua Ryan was an early standout, swathed in a heavy red light and complemented by an array of laser beams that made each smack of the snare drum really hit. "Angel Voices," one of Virtual Self's best songs, was an absolute riot, combining every type of light, color, and projection seen thus far into an unforgettable melding of sight and sound. The standout, however, Lamount's "Titanic," which featured a light show my friend christened "the Hourglass." Honestly, I'm having a little trouble in trying to write about it; it's a treat that's better seen than described. All I can really say is that I've never felt more connected to a song than during that light show. It was amazing.
As for the songs themselves, the show is split into two halves: a trance set for PATHSELECTOR and a hardcore set for TECHNICAL ANGEL.
After a slightly shaky 20 minute opening with an uneven, jerky flow and at least one major technical glitch, it was time for a pause. The "Virtual Self Live System" was put on the projector, and from there the robot voice explained how the night was going to go. Part one would be a set from PATHSELECTOR, one of Robinson's "characters" that make up Virtual Self.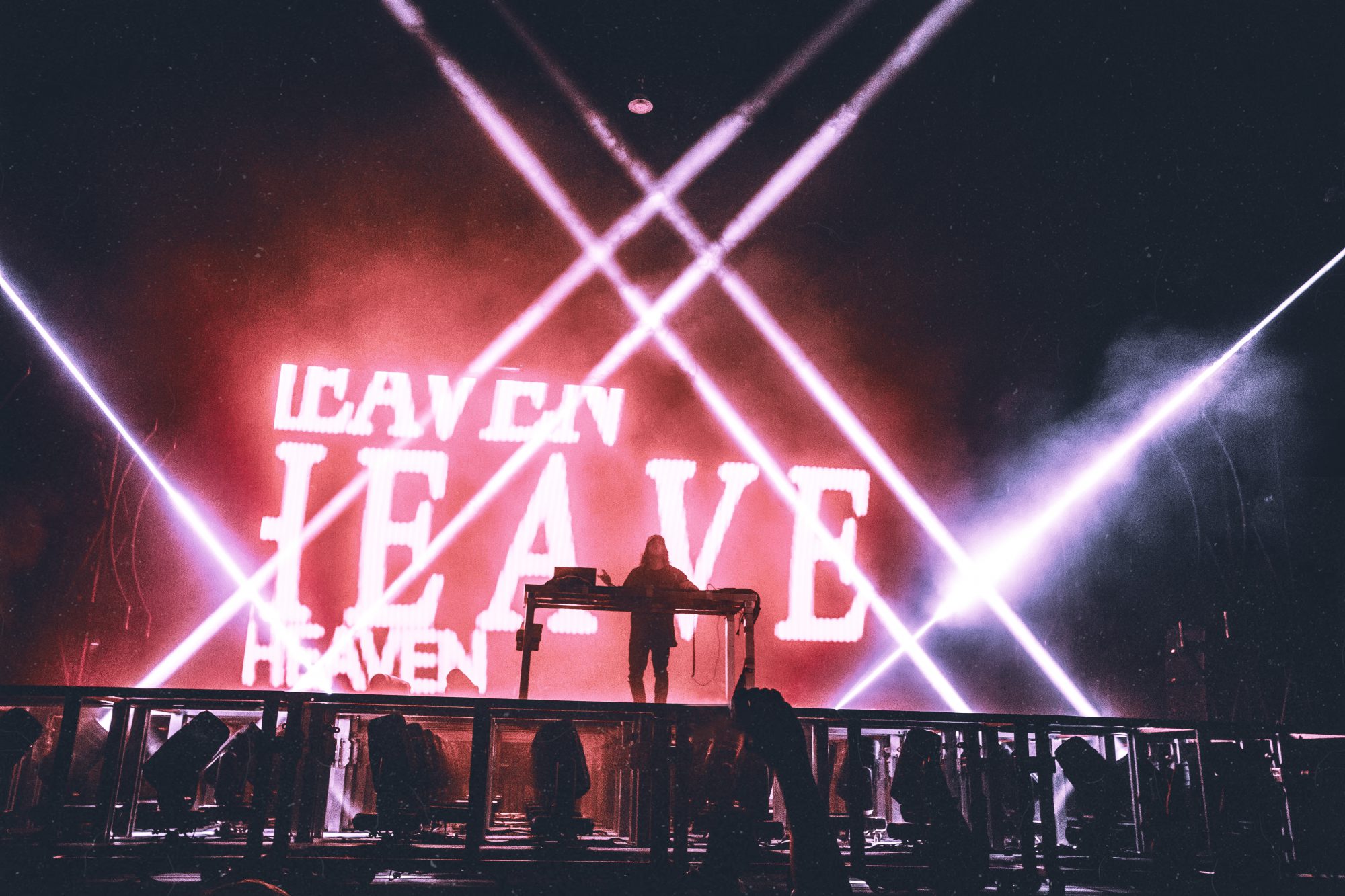 From there, he launched into a flawless set of trance and techno. Each song was carefully chosen and beautifully played, coming together with the lights to create an incredible high. I usually anxiously glance at my phone during concerts, but this set was so engaging that I didn't even look down once. He ended it on a very "Porter Robinson" note, throwing some Anime up on the projector that the audience gleefully sang along with.
TECHNICAL ANGEL played next, for a short — and better — set. Starting with a self-acknowledged "tempo increase," the concert ratcheted up into a higher gear with a set full of hard techno and hardcore. Maybe I'm just more partial to 140 BPMs and above, but this set really raised the bar with an abrasive sound that I honestly wasn't expecting from such a mainstream show. It also featured two of Virtual Self's strongest songs — "Angel Voices" and "Particle Arts" — each of which offered the best crowd catharsis of the show.
Then, after an hour and a half of incredible music and visuals, Robinson left the stage. I positioned myself near the exit, eager to see whatever the encore might be and duck out if it wasn't worth it. My greatest mistake; the encore might have been the strongest set of the night.
The encore ended the show on an incredibly high note.
Plunging back onto the stage, Robinson unleashed the hardest music so far, a positively violent laser show accentuating each beat. Through five breathless minutes, he blew through four songs in four different genres, each showcasing a different part of the Virtual Self sound. Me, the fool who thought it was a good idea to stand in the back, didn't get the full effect. I wished more than anything I could push my way back to the front and have my entire body pummeled by the sound. So if you do stay around for the encore, promise me that you won't move, ok?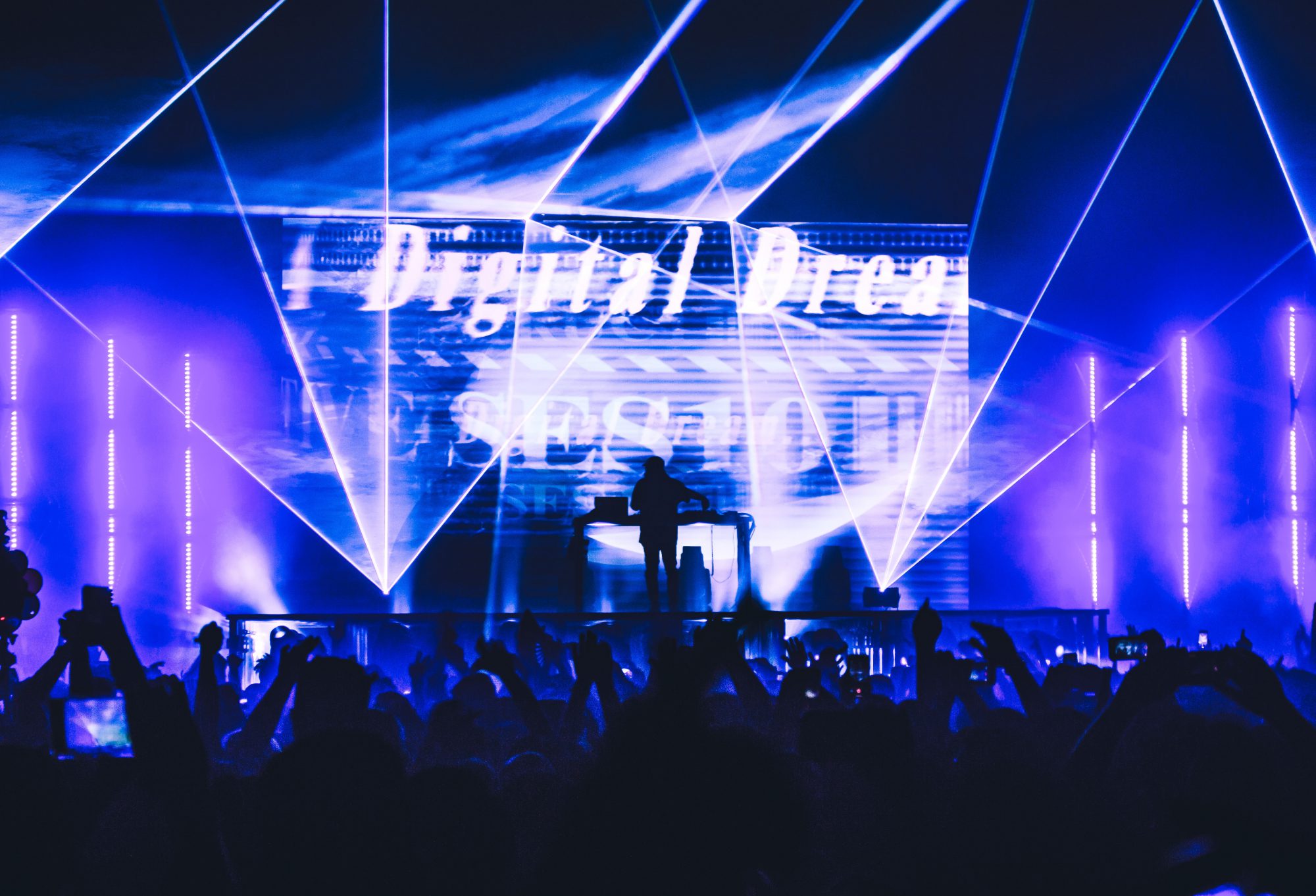 Despite the highs, it wasn't perfect and didn't feel as polished as the Shelter tour.
While I loved the majority of the UTOPiA SySTEM tour, I'm not sure it reached the same heights as Shelter. Shelter just felt a little more tight, the placement of songs more thought out, with greater consideration given to their flow and where they fell in the set. This tour committed a major sin by putting "Angel Voices" right in the middle of TECHNICAL ANGEL's set instead of at the end. That song is such a show-stopper that it felt like it should have ended right then and there. "Ghost Voices," too, came a little early as the second song out of the gate; once PATHSELECTOR's set started proper, it could've used a few more big bangers.
That being said, it was still one of the best live shows I've seen. After an exhausting week at work, a set filled with trance, hard techno, hardcore, and hardstyle, all spun and mixed with a best-in-class light show, was exactly what my tired body needed. For one hour and forty-five minutes, myself, my friend, and the thousands of other people there with us were in unbroken audio-visual bliss.
Who knew DDR could do such good?
---
Follow Virtual Self on Social Media:
Facebook | Twitter | Instagram | SoundCloud