Legendary party throwers elrow announce an extra Sunday party during ADE Week featuring artists like Joris Voorn, Patrick Topping, Fisher, and more! 
---
ADE Week is no joke when it comes to events. While I love festivals, standalone shows often provide a more intimate experience and longer sets by your favorite artist. Although many of the events have a club atmosphere, legendary brand elrow intends on flipping the script to bring music and partying together with a fun theme.
While their Saturday show sold out quickly, elrow wanted to make sure ADE-attendees got their fill, announcing a second show on Sunday, October 21 that brings even more talent to Amsterdam. Bringing some of the top names in the house music scene right now, the elrow "extra Sunday Edition" will feature sets from Andres Campo, De La Swing, Egbert LIVE, Luuk van Dijk, Marc Maya, Melé, Michel de Hey, Park & Sons, Fisher, Patrick Topping, and Joris Voorn!
Additionally, elrow announced the theme of the party, officially dubbing it Chinese Row Year. Expect an experience full of color, talented performers, music, and happiness which embody the elrow experience. We're looking forward to decorative pagodas, a Chinese bazaar, a depiction of the red lantern festival, and hopefully an appearance of the all-powerful monster Nian and the God of Good Fortune to be at the show.
Tickets are at their final release price, so make sure you grab them today to lock in the experience of a lifetime at one of the best parties during ADE Week!
Curious about what the decor will look like for the event? Check out their Ibiza opening party this year:
---
elrow goes to ADE – extra Sunday Edition – Essential Info:
Date: October 21, 2018
Ages: 18+
Hours: 01:00 PM – 11:00 PM CEST
Venue Address: the Kromhouthal – 231 Gedempt Hamerkanaal 1021 KP Amsterdam, Netherlands
Tickets: PURCHASE HERE
Facebook Event Page: RSVP HERE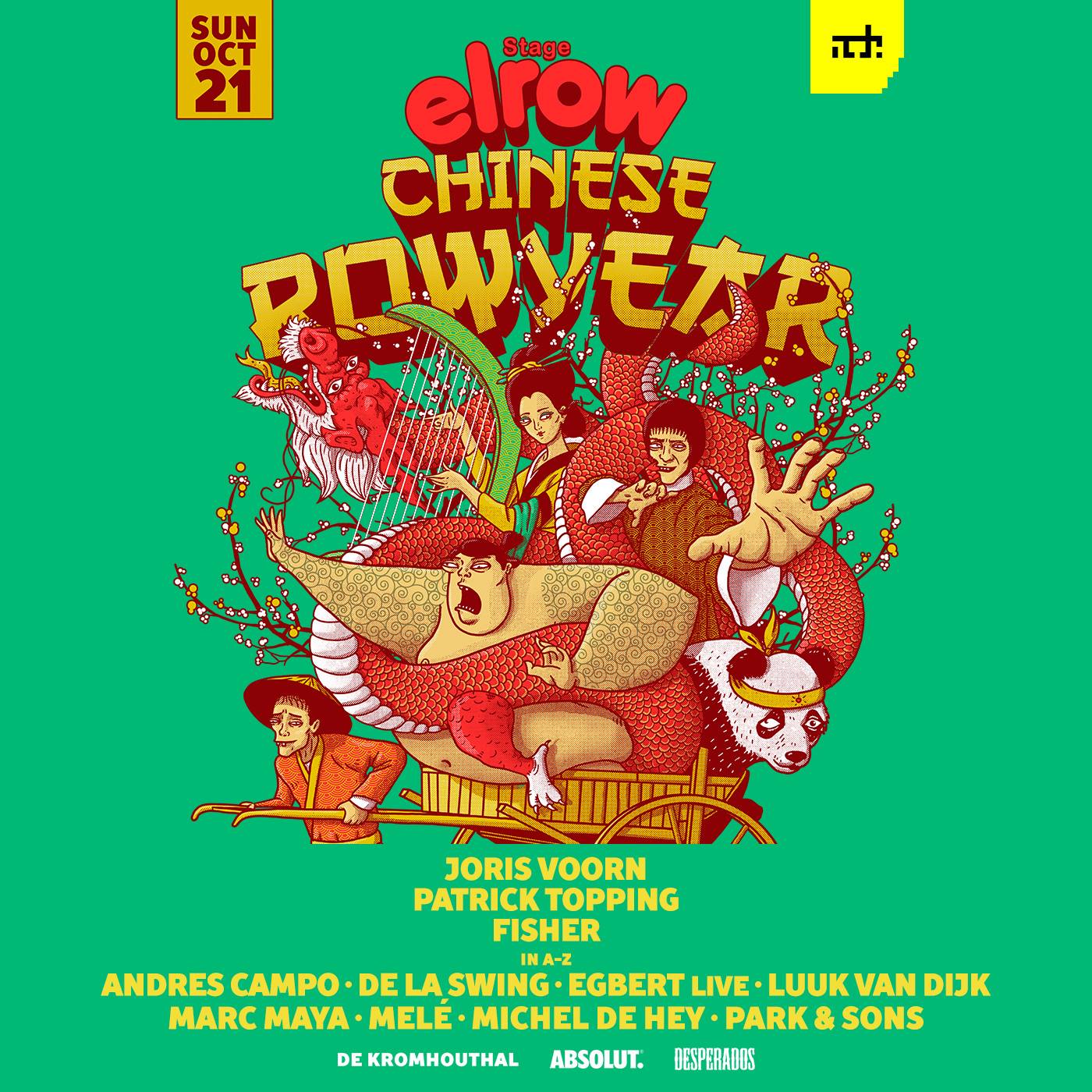 ---
Follow elrow on Social Media: