Dirtybird's FISHER is back with "Crowd Control," and it is destined to be the banger of your 2018 festival season.
---
2017 was unquestionably the year of FISHER. With two utterly dominant releases in the form of his breakout debut, "Ya Kidding," and his follow-up track, "Stop It" that was undoubtedly the most-played track of Dirtybird Campout West Coast, he has proved that he is an unstoppable force in the tech house scene. Today's release of his newest single "Crowd Control" proves that there was more where that came from!
The Dirtybird faithful have been not-so-patiently waiting for the release of this track for some time after hearing it at Dirtybird Campout East Coast and in sets by Dirtybird Players over the last few months. The track's release marks his third on Dirtybird, and there is no doubt in anyone's mind that "Crowd Control" is set to be one of the supreme heaters of 2018.
Much like his previous tunes, "Crowd Control" features a whomping bassline that annihilates the dance floor whenever it's played. It's got a sound that is quintessentially FISHER while still managing to be unique in its own right, in no small part due to the selection of that insanely catchy vocal hook.
Stream FISHER – Crowd Control on Spotify:
Stream or purchase "Crowd Control" via your favorite digital platform.
After a huge 2017, FISHER is showing no signs of slowing down this year, having kicked off his Crowd Control Tour with a handful of festival appearances in February before heading off to Australia for several dates in March. He'll round out his tour in the US with dates in Seattle, Los Angeles, Brooklyn, Denver, and more this March and April, so make sure to catch him if you can, because he always puts on an incredible show.
So did FISHER go three for three with "Crowd Control"? Let us know in the comments!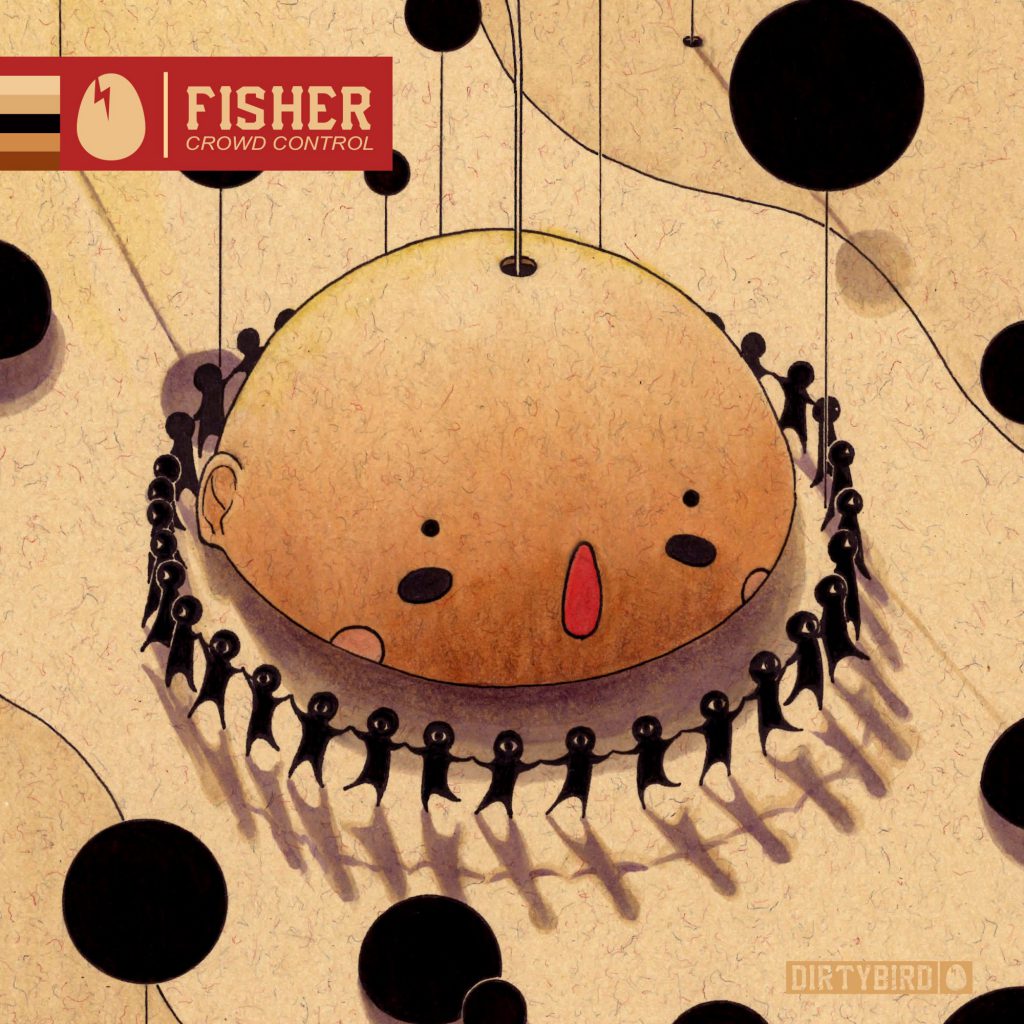 ---
Connect with FISHER on Social Media:
Facebook | Twitter | Instagram | SoundCloud
Connect with Dirtybird on Social Media:
Website | Facebook | Twitter | Instagram | SoundCloud