Melé Talks elrow Barcelona, his first shows in the United States, and more before he took the stage to open Day 2 of EDC Las Vegas 2018!
---
Blending tribal sounds and a touch of hip-hop to create a unique style in the house music realm unlike most others, Melé has been keeping dancefloors moving for quite some time. Hailing from the United Kingdom, he was just 13 when he first touched the decks and found a passion for electronic music shortly thereafter.
Growing both in skill behind the decks and a reputation as one of the best DJs to get down to while in Europe, it became clear that the sky is truly the limit for this rising star. Named the Non-EU Ambassador for legendary brand elrow, Melé has been a fixture at the parties they throw all over Europe. Aside from his sets, he has also released plenty of groove-laden tunes like "Atlantic" and "Parris Trak", along with the Tribal Trax 001 EP earlier this season.
Melé's set at EDC Las Vegas was not only just his first ever at the festival but also on his debut in the United States as he touched down for sets in San Diego and Los Angeles just days prior. We sat down with him to chat about his recent experiences, working with elrow, and more, so tune into his set from Mixmag's The Lab in LA below and read on for the full chat!
Check out Melé's set from Mixmag's The Lab LA:
---
You're about to open EDCLV today at the neonGARDEN stage. How did you go about curating this set compared to the one you'd play in a club setting?
I think usually because if I do a club set its usually two hours so you can kind of fit a lot more music into it. But hour sets at festivals are just bangers man. You can't take people on weird little journeys, there's not enough time, its like fuck it man just bang it. So I'm excited, I've been literally making my folders now and every tune is just banger, banger, banger.
This is not just your first time at EDC Las Vegas but also the first time you've been in America. What have you been most excited about when coming to play in the US and have you been having some fun so far?
Yeah, I think it's just like because I've been playing in England and Europe pretty much for five, six years, its kind of nice to come over and do something totally different. It's so easy to just do that all the time, playing every week in Europe. But the response has been amazing, man, its like you come to the other side of the world, you don't know people who know you or like your music. It's a totally new thing for me really but it's been really great and everyone's seems to be really into it so yeah its cool.
I've only been here for three days, but the jet lag has just knocked me, like next level. When I left my hotel before I was like "I can't do this" like I physically could not do this. I played in San Diego yesterday and I literally had an hour of sleep and for the first half hour of the set, I can't remember it. Not because I was drinking or anything but I honestly think I was still half asleep.
I was like bringing things out of time and my mates were trying to speak to me and I was like "when it's over bro". I think just the adrenaline of doing shows like this, playing to new people, it's just the new places that kind of carries me through it I suppose.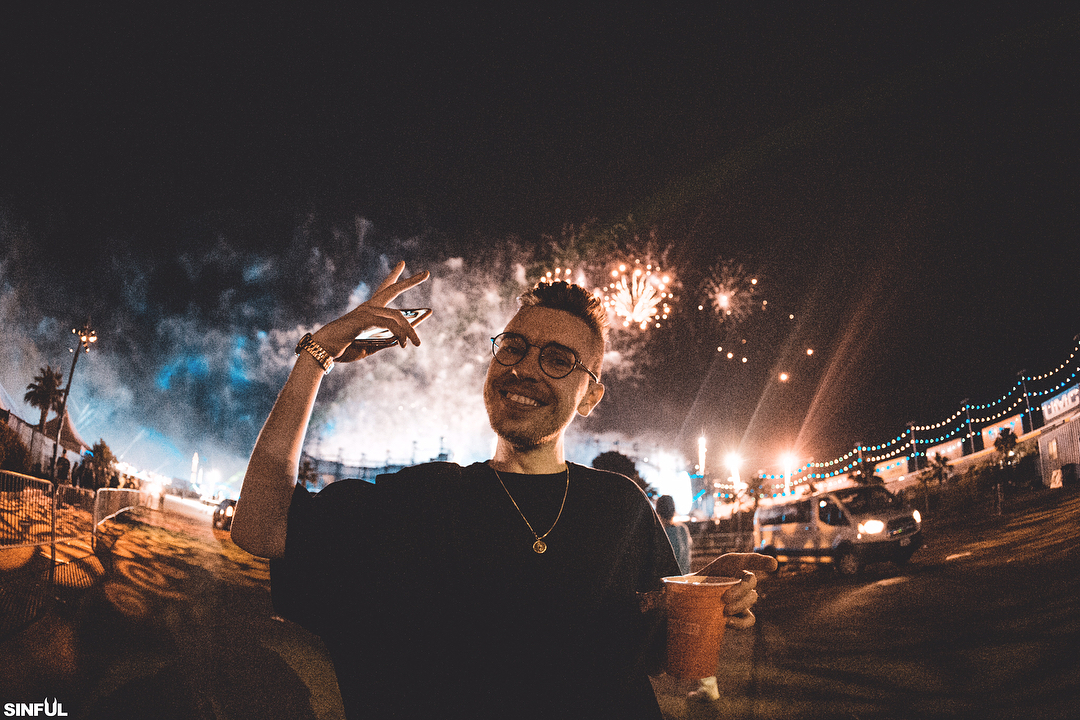 While your music falls under the house music genre you've also had some releases in the afro house realm as well. What draws you to this subgenre of house music and do you see it growing in popularity in the future?
I hope so. I don't know why I've always been into it, I just like music with a groove, you know what I mean? It's like a lot of house records, especially like in the last two years with the tech house thing, it's all become very robotic and there's not a lot of groove in the music really. I mean if you go searching for music you can find it but I mean like the popular kind of music to me just doesn't have much groove in it, or soul, you know what I mean? I think that's one of the things that's lacking especially when you're kind of doing big festivals and stuff. So that's just one of the things I'm trying to do, is just bring a bit of soul, a bit of groove back into it. Its like, if I can play to all these people why wouldn't I give them some great music?
My thing is that if twenty people go away from that set and it's like "fuck I've never heard music like that before" that's fucking great. My sort of thing is, I've said to my friends ever since I've started, that I never would want to be mediocre. I'd always want people to say "that was fucking awful and he was terrible" or "I fucking love that". If someone sees me and goes "yeah that was cool", I'm like fuck that man. [Laughs] So yeah, I've always just been like that, I just want to do some different shit, present some different music to people who have never heard it.
Grant: It definitely has a lot more of those tribal elements to it compared to other styles.
Yeah, it's just the groove man, it's like when you hear a tribal record and its played in the right way and it's the right tune you can't help but bounce. That's what I'm trying to do. If people like it, great, and people seem to be jumping on board so it's really cool.
You're a resident DJ at elrow which throws some of the crazy themed parties in Europe and beyond. What has been your favorite elrow event that you've played to date?
The Barcelona one, which is the original one.
Grace: Oh I went to that one at the very beginning of May last year!
It's fucking insane, isn't it?
Grace: I must've been the only American there, it was amazing.
I played in December and it… to me, as a DJ, I don't think it gets better than that. Just in terms of the whole thing, just as a party, it's amazing. But the Barcelona one is like… fuck. It's literally the best. I ended up playing for four hours because Mark Meyer missed his flight so I got really fucked towards the end of my set. [Laughs] I was like yeah party time, and they come up and are like "can you go on for two more hours?" so I said… "okay [sighs] sure". I saw the videos the next day and was like…shit. [Laughs]
But playing four hours on the terrace though, and Laurent Garnier was in the main room, he's like one of my heroes in terms of DJing and we have quite the similar style. People kept coming up to me and telling me I had more people than Laurent Garnier and I just laughed and told them to stop telling me that. But the Barcelona elrow is incredible, it's just a good party, it's changed the game on how people should party. I've played some nights where people are getting confetti out and shit but its cool and its come at the right time.
You've also been named the non-EU ambassador for elrow. What new directions are you hoping to take the brand?
The good thing about elrow is that they've sort of just given me a license to do whatever I want. It's nice to be trusted as a DJ, especially to be a DJ that's all over the place, its kind of nice to be trusted to play stuff and see what happens I suppose. I'm just always about bringing my own style, its like I just want people to leave thinking they've never heard anything like that. Because music, a long night of house music, can blend all into one and DJs lose their identity a bit, but I'm just bringing my own identity.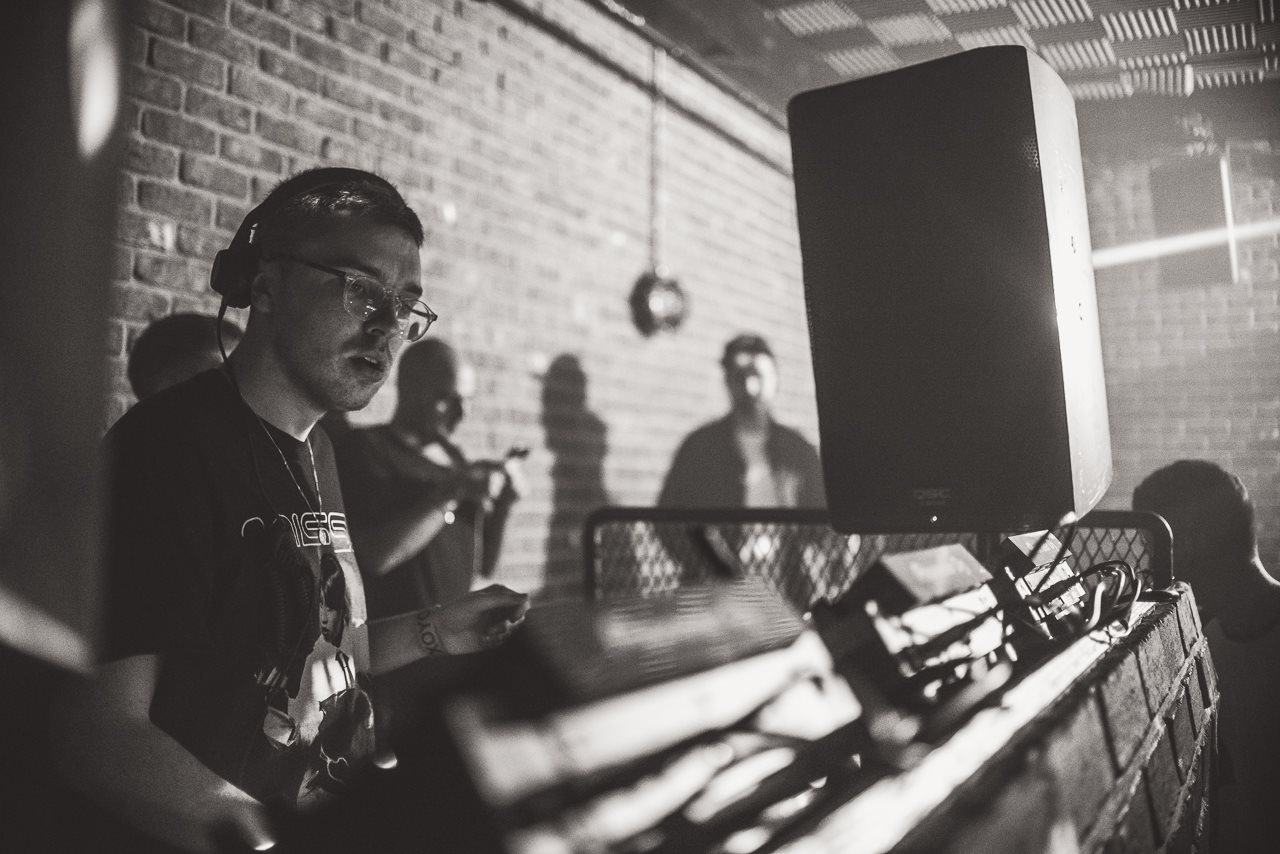 Aside from being a DJ and an ambassador, you also run an event series dubbed Club Bad. What led you to jump into the event production side of the industry and how do you curate your lineups?
Well, it started as a place for me and my friends to get fucked, like, genuinely. I was DJing so much that whenever I went back to Liverpool to play it was the only time I got to see all my friends and it was always a good night out. So I thought I'd start a night, then I can see all my friends and we can all have fun and it will be great. But yeah its kind of developed into something quite special I think. The time has just been right for it.
In terms of who I book for it, it's just people who I really respect as DJs, a lot of them are friends so we play back to back and it's all about just having fun. I think its even influenced by the elrow thing, its like at the end of the day I'm a party DJ, I'm not trying to do anything super cool, it's just all about having a good time.
So I get super involved, sometimes I see videos of myself DJing back and I'm like really bouncing and its so embarrassing. But without sounding cliché and a bit whack, I kind of need to feel like I'm in there to the people I'm playing. I played Mexico at EDC and there were like ten to fifteen thousand people and I was just DJing like I did in my bedroom when I was sixteen, its how you've got to do it. To me, that's how I get my vibe. So the Liverpool party is just all about fun with my friends.
What has been the biggest struggle you've faced so far in your career, and how have you overcome it?
I think that the hardest thing was that I started DJing professionally when I was 18, I started doing shows properly, and I'm 26 now, but when you're 18 you don't really have a clue what you're doing. So kind of like being in the public as a DJ and trying to grow as a DJ in front of everyone was quite hard. I didn't have time to figure things out so I think people pigeonholed me as certain things over the years and it was quite hard to get out of that I suppose. So I've been kind of trying to prove people wrong a little bit.
I think people had perceptions about me, but I think that DJing in front of everyone and everyone looking at what you're doing for six years is fucking crazy because no one knows what they're doing when they're there. You don't know your tastes, you haven't developed your style, you haven't developed your whole thing, I don't think I've been really comfortable with what I've been doing since the last two years. When I was 24 I figured it all out but yeah, that was the most difficult thing for me.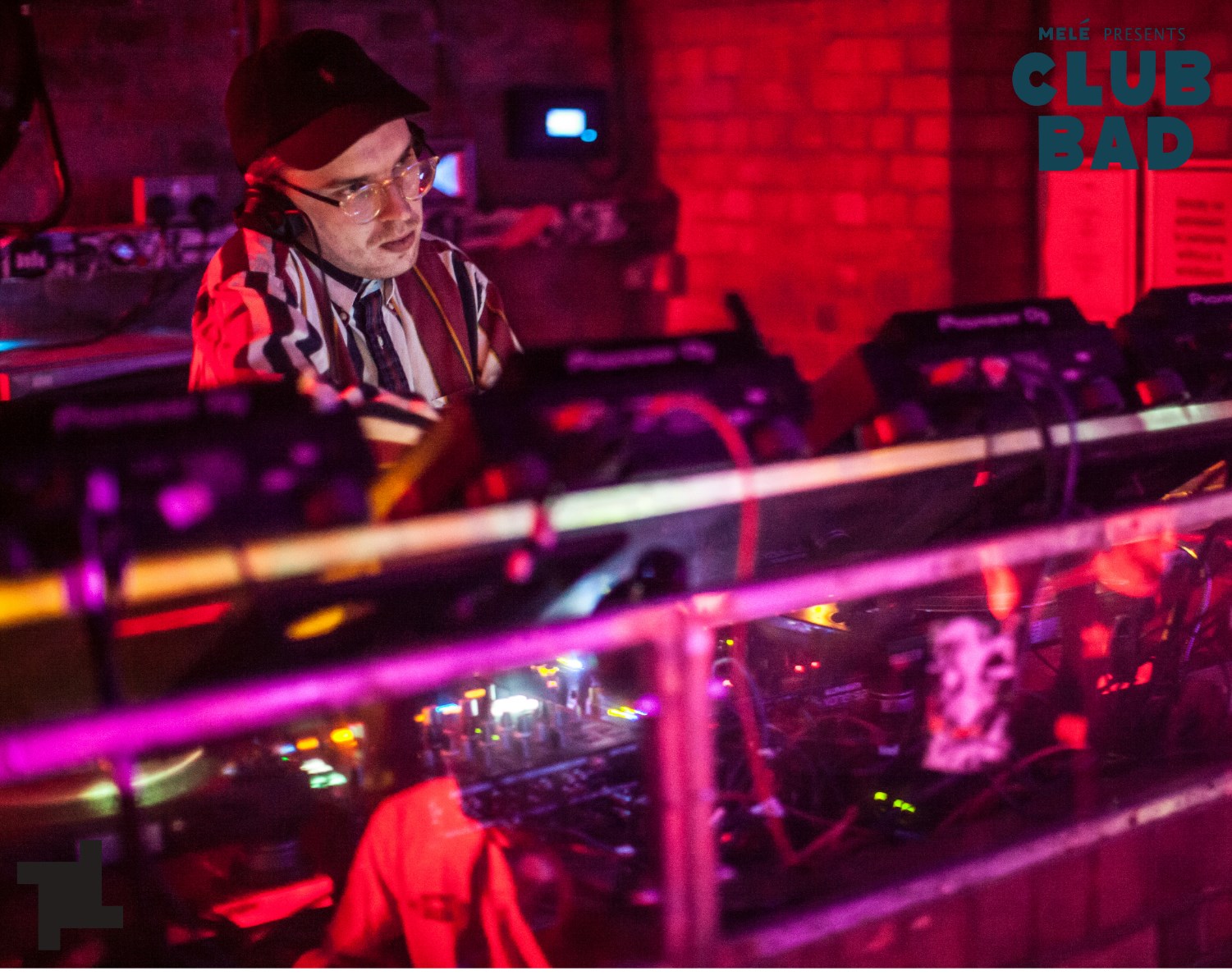 Having played at some fantastic venues over the years in your career, where is one place in the world you'd love to take the stage at?
DC-10 in Ibiza. Yeah, I've done Amnesia in Ibiza and a lot of clubs there but I think DC-10 is kind of like the elrow Barcelona thing but in Ibiza. I think DC-10 is definitely where I'd want to play.
Finally, if you could transform into a spirit animal, what would it be and why?
I am a proper animal guy. You know what, before I've said dogs and it's because they have the best life ever innit? Like, do you know what I mean? I'd be a fucking dog, easy life, no traveling, no DJing or all that shit. That's the fucking life. Our family's dog is like 13 now and the laziest guy in the world. If I could do that for thirty years, I'd die happy.
---
Connect with Melé on Social Media:
Website | Facebook | Twitter | Instagram | SoundCloud | YouTube