The Dreamstate SoCal lineup is stacked with plenty of artists both new and returning. Don't miss out on these special collaborations and projects taking the stage at the festival!
---
At the end of November, the gathering of the trance families will once again commence as  Dreamstate SoCal ushers in the fourth iteration of its event. Aptly referred to as "Trancegiving" by many trance lovers, many fans travel from all over the US and the world to attend the biggest trance gathering in the United States.
Each year, the Dreamstate SoCal lineup has included some of the biggest names in the trance scene. In 2015 fans witnessed the first and most intimate DS SoCal event, followed by 2016's epic expansion to four stages that featured multiple classic sets. Last year brought the psy movement in the US to the forefront as the subgenre packed the Sequence stage. Now, it is clear that in 2018 Dreamstate will continue the trend of powerful lineups with a number of quality names that were announced earlier this year.
This year's edition of Dreamstate is bringing its own special blend to the stage as we are seeing plenty of new names and special sets that you won't want to miss. Diving deeper into the special projects and collaborative sets that will be present this Trancegiving, we're taking a look at Astrosphere, Gentech, and Lost in Noise and the stunning show that is Gareth Emery's Laserface. Read on for more details on these unique projects and let us know who you're most excited for in the comments!
Tickets for Dreamstate SoCal 2018 are on sale now via socal.dreamstateusa.com, don't miss this year's edition!
Four Notable Collaborations and Projects at Dreamstate SoCal 2018
---

Astrosphere Presented by Robert Nickson & Driftmoon
Robert Nickson: Facebook | Twitter | SoundCloud
Driftmoon: Facebook | Twitter | SoundCloud
What happens when you combine the styles of two dynamic trance artists who both possess a flair for live instrumentation? You get Robert Nickson and Driftmoon's newest project, Astrosphere. Though their performance at Dreamstate SoCal will be the Astrosphere's US debut, the pair first premiered their collaboration at Luminosity Beach Festival earlier this year. The set was said to be one of the most unique as the live elements truly set the pair out from the heavily stacked lineup.
Robert Nickson, who also played Dreamstate SoCal 2017 and most recently Dreamstate SF 2018, is known for his euphoric sounds and his penchant for whipping out his guitar or keyboard and playing the melodies of his tracks live. Driftmoon is known for pouring musical creativity into his tracks and incorporating classical instrumentation to create an epic orchestral trance style.  With their powers combined, I can only imagine the beautiful sounds that will emanate from the stage when they are front and center. For those interested in how live elements can further push the trance genre forward, this is the set for you!
---

Gentech (Mark Sherry & Scot Project)
Mark Sherry: Facebook | Twitter | SoundCloud
Scot Project: Facebook | Twitter | SoundCloud
When you combine the tech trance mastery of Mark Sherry and the illustrious hard trance sound of Scot Project, the output is sure to be sensational. Mark Sherry describes Gentech as "a new collaboration project between myself and my good friend Scot Project that celebrates 25 years of tech-trance and the harder end of dance music!"
Although Dreamstate SoCal 2018 marks Gentech's debut, both artists have a long history of working together and keeping that hard pumping style alive. In 2015, Mark Sherry and Scot Project teamed up to create a remix of the 1998 classic "Acid Air Raid" and each released their own mix. Their friendship saw Scot Project's "W5 (Waiting For)" in 2016 and "D (Don't Go)" in 2018 released via Sherry's Outburst Records. Additionally, Scot Project has hosted takeovers during the Outburst radio show, most notably episodes 178 and 556. With this history of promoting each other's work, there's no way that the pair would not be in perfect harmony on stage.
Their synchronicity is clear as most recently Scot Project and Mark Sherry teamed up to perform an epic and revered back-to-back set at Luminosity's after party event which was almost like a preview for the Gentech set to come. With multiple fans praising the special hard trance classics set, I can't help but be excited about their official collaboration project.
As a lover of hard and fast styles of trance, this is definitely the number one collaboration on my list. If you're still not convinced, think of how many times you've seen Scot Project on a lineup in the states and the last time hard trance has been given this big of a spotlight; neither have occurred in years! This should be more than enough for you to make sure you're at their set!
---

Lost in Noise (Indecent Noise & Lostly)
Indecent Noise: Facebook | Twitter | SoundCloud
Lostly: Facebook | Twitter | SoundCloud
Lost in Noise is another duo that made their collaborative debut at Luminosity and are crossing the pond to make their US debut at Dreamstate SoCal 2018! Born of the friendship and respect shared by Lostly and Indecent Noise, Lost in Noise was actually named after the pair's initial collaboration track of the same name in 2014.
Lostly is often considered one of the most underrated yet prolific trance artists out there. He is truly skilled in his ability to play a multitude of styles, from melodic to hard, and blend them together effortlessly. Likewise, Indecent Noise straddles the tech trance line and is known to always brings the energy in every track, collaboration, and set. When they played their debut at Luminosity, the set was unique as they not only brought those heavy tech trace sounds but they threw down proper acid trance. Any fans of that particular sound should certainly check them out!
Looking for more insight? Check out Maria's piece to learn more about the forces that brought the pair together.
---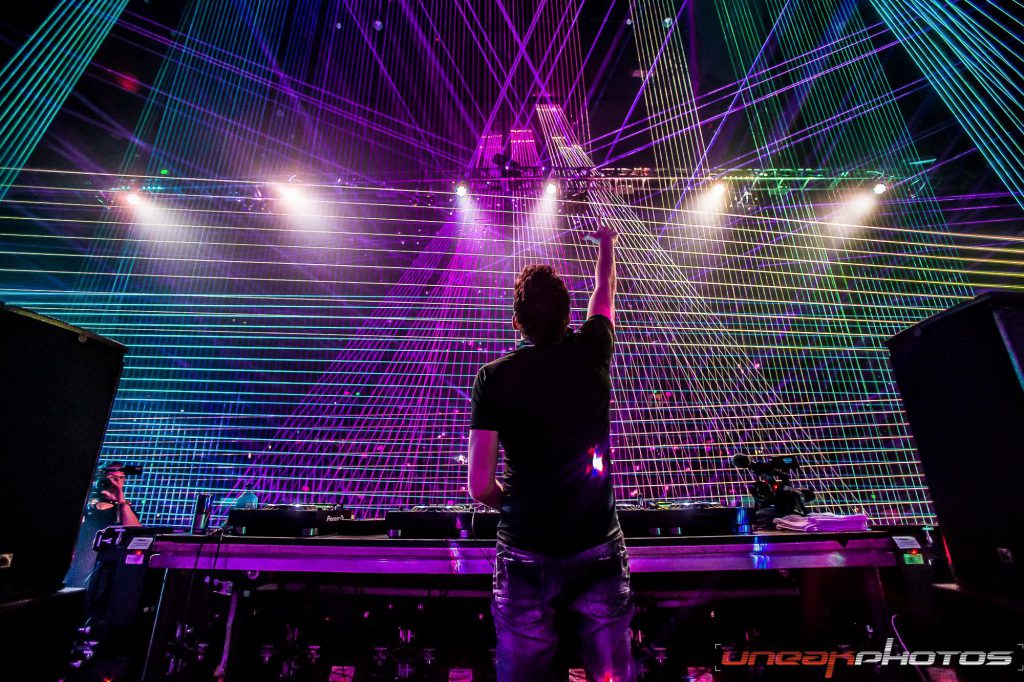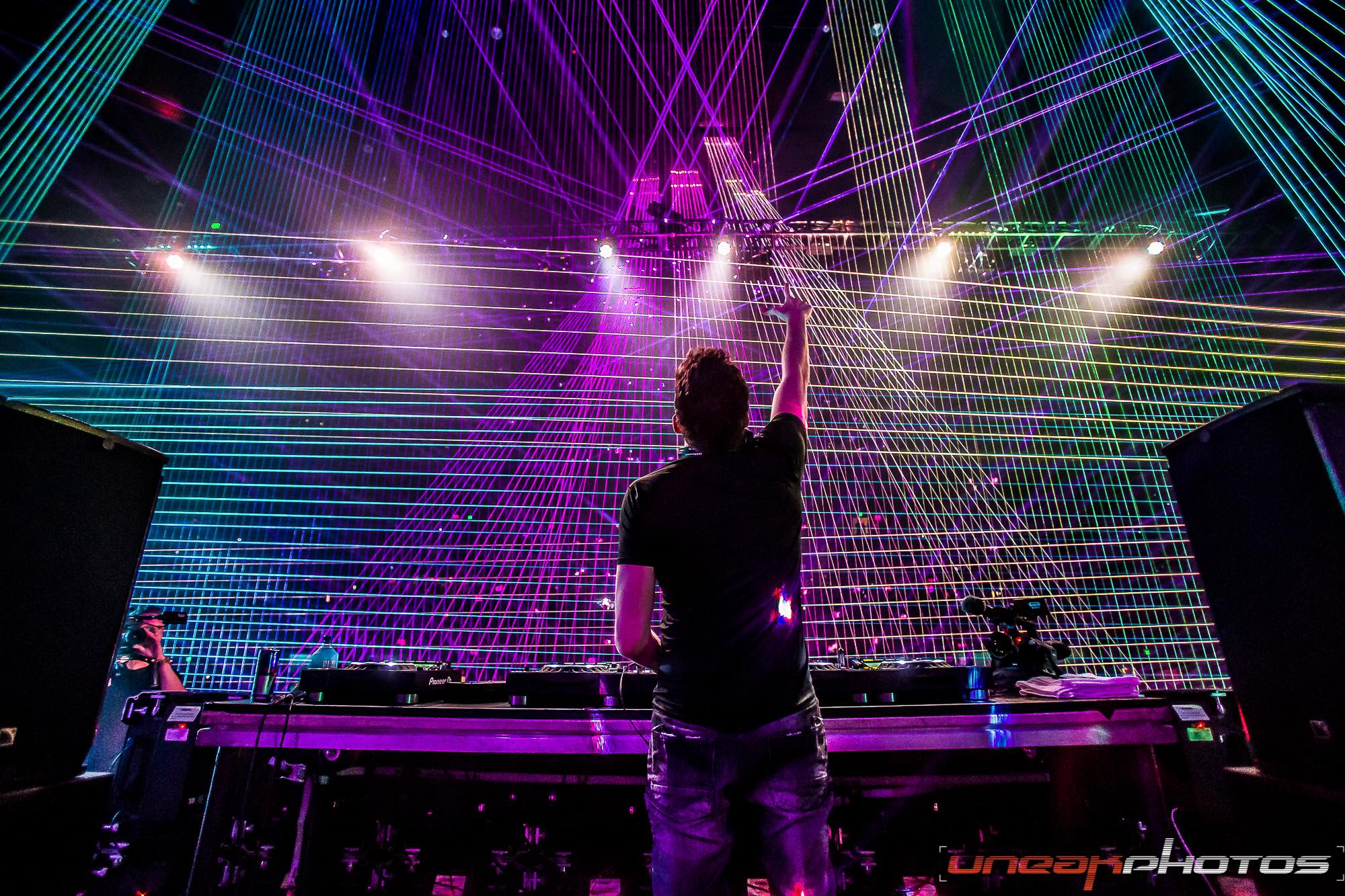 Laserface by Gareth Emery 
Facebook | Twitter | SoundCloud
As the only project on this list that is not making its US debut at Dreamstate SoCal this year, Gareth Emery's Laserface is still sure to bring a massive crowd. If you have been following Gareth Emery's career this year, you would have noticed that after making its debut late in 2017 in New York, his laser-focused focused shows have been popping up around North America with demand for more!
When Emery took to social media to ask where Laserface should appear next, the Los Angeles area was one of the most requested. With that, it makes perfect sense that the epic light show extraordinaire was added to the Dreamstate roster. After attending the stunning San Francisco show, I can truly say that the production value alone is worth at least stopping by to see the set.
Additionally, since the past shows have been set in fairly intimate venues it will be interesting to see how that feel will be emulated at the massive Dreamstate SoCal event. If you're a fan of mind-melting lasers synchronized to tracks often found in Emery's set, be sure to check this out!
---
Follow Dreamstate on Social Media: