We caught up with Robert Nickson at Lucky 2018 to discuss his Astrosphere project, RNX live shows, and upcoming artist album.
---
Robert Nickson is pushing the boundaries of live performances in the uplifting trance realm with his RNX alias. For more than a decade, he's been one to watch with his tracks being featured on A State of Trance, Future Sound of Egypt, and Pure Trance.
Robert Nickson is now teaming up with Driftmoon on a brand new project that will be premiered at Luminosity Beach Festival this summer called Astrosphere, which will combine live elements like the electric violin and guitar for a unique experience.
However, even if you can't make it to the event in June, fans can expect to hear his RNX album later this year. We were able to sit down with Robert Nickson at USC Event's Lucky 2018 last month to discuss his exciting year ahead.
Check out Robert Nickson Pres. RNX – Live At Parallels New York:
---
Having just played the Parallels event on the East Coast and Dreamstate and Lucky on the West Coast, are there any differences to the crowds you've played to in the US?
So last night [at Parallels], it was a small intimate event, maybe 150 people tops that were there. It was a good event. Is there a difference? No, not really. The enthusiasm of both is equal. They come for the music, they know what to expect. They know it's going to be real trance. No, I think it's very similar.
You announced that you are teaming up Driftmoon at Luminosity on a project called Astrosphere. What can we expect from the set and the project overall?
So, I've been doing this live thing for over a year now and Driftmoon has also been doing a live thing. Instead of DJing, I've got a keyboard and guitar. I think he has an electric violin and drum machine. And we've been talking about this for a while and we've been working on some tracks which have yet to be released.
We asked, "Can we combine this together and do some kind of thing?" It would be awesome because there is so much going on there. It's something a lot more unique than a standard DJ set, so we've got to figure out exactly what we're going to do. We have some ideas, like do some mashups, remixes, and some more originals. It will be exclusive to this show.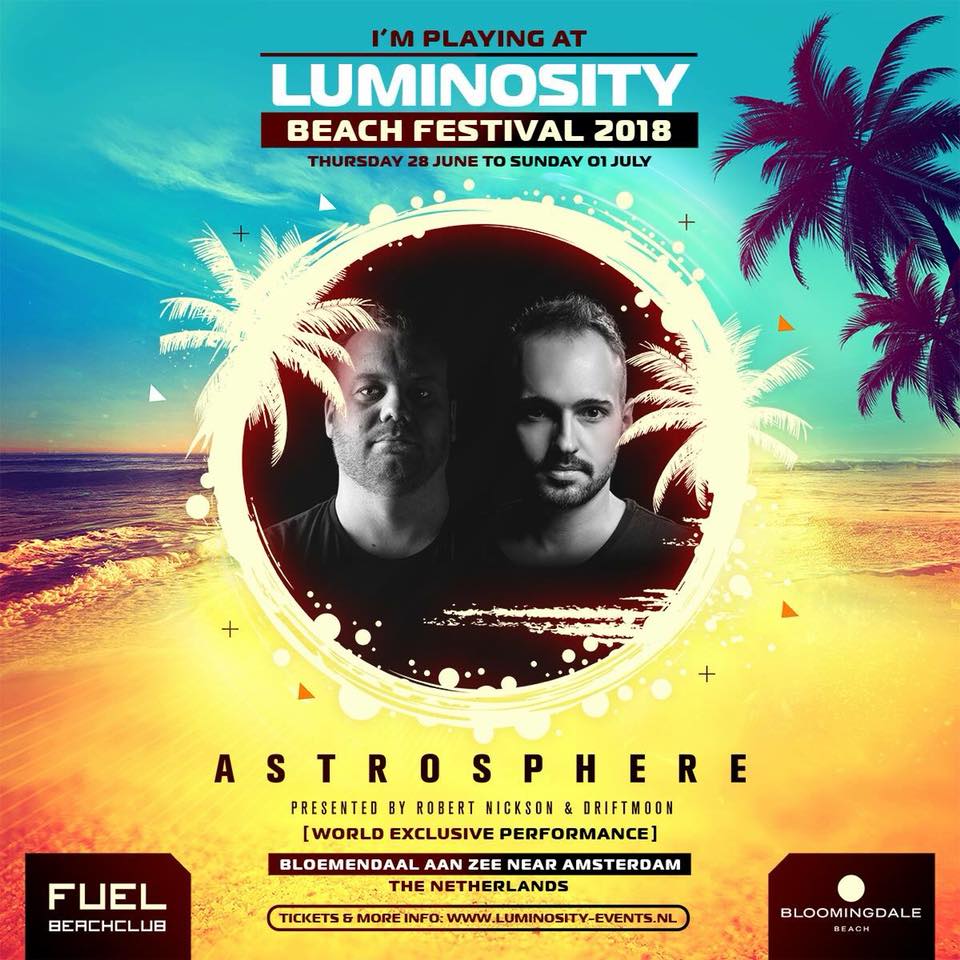 Your Robert Nickson presents RNX live show strips way the flashy stage effects and showcases your instrumental strengths. You just played at the FSOE Parallels event last night – how has the crowd reaction been to your live performances?
I'll be honest, a lot of people don't realize what I'm doing. I'm on the stage and they don't see the keyboard, though they tend to see the guitar. It's obvious it's real because I play many mistakes on it. But they don't realize many times.
I saw some of the comments on the Luminosity video from last year. "He didn't even touch the CDJ or mixer." I'm doing my thing; the camera angle was just wrong so they couldn't see what I was doing. The reaction? The guitar brings a "wow" reaction and cool factor.
You have been teasing the RNX album for a while now. What has been the progress on finishing the album and when can fans expect to hear it?
I've been trying to finish that for so long now. In my mind, an album consists of typical chillout tracks and real trance tracks and everything. I think I have all the former tracks, but I think I need more of the trance tracks – one or two more. I am also finishing some collaborations and a vocal, one that is very good. And feel like I need one or two more vocals. Then I'll consider it ready.
If I had to guess it's about 70% or 80% there, we're getting there. This year for sure, though. I'll tell my management to tell me to cut the knot and go with it.
Your vast music catalog ranges from chillout to progressive to trance. What would you say are the elements that make up the signature sound of Robert Nickson?
I think there are melodies in all of them. I'm not really good at doing tech trance where it's all groove and basslines. I think my strength is more the melody. Even the RNX stuff, it's progressive and I call it slow trance and there is so much melody there. It's a trance track at 128 or even slower BPM.
It's the melodies for sure and the mood I try to set with it. Sometimes you don't even need a melody to set a mood. Sometimes you can have a string going on that will create a mood and that's sometimes enough without even needing a melody. You can have a very simple melody over the top of it in the background very delicately and it's enough to set the whole mood of the track.
With labels like Silk Music, FSOE Parallels, and Pure Trance, how do you think artists and fans will capture a new generation of listeners who fall in love with melodic and progressive sounds?
I honestly really don't know. If I'm honest, I really do my own thing and it really doesn't answer the question but I do my thing and I hope it works. Some people sort of get it, others say it's not my thing.
Today I saw a list of reactions of "Somewhere In Spacetime" that I had released on Pure Trance. Rich had sent me a list of reactions from the promo pool. It's great, it's not for me, so it's very different from person to person. I don't know, I just do my thing and if it works, it works.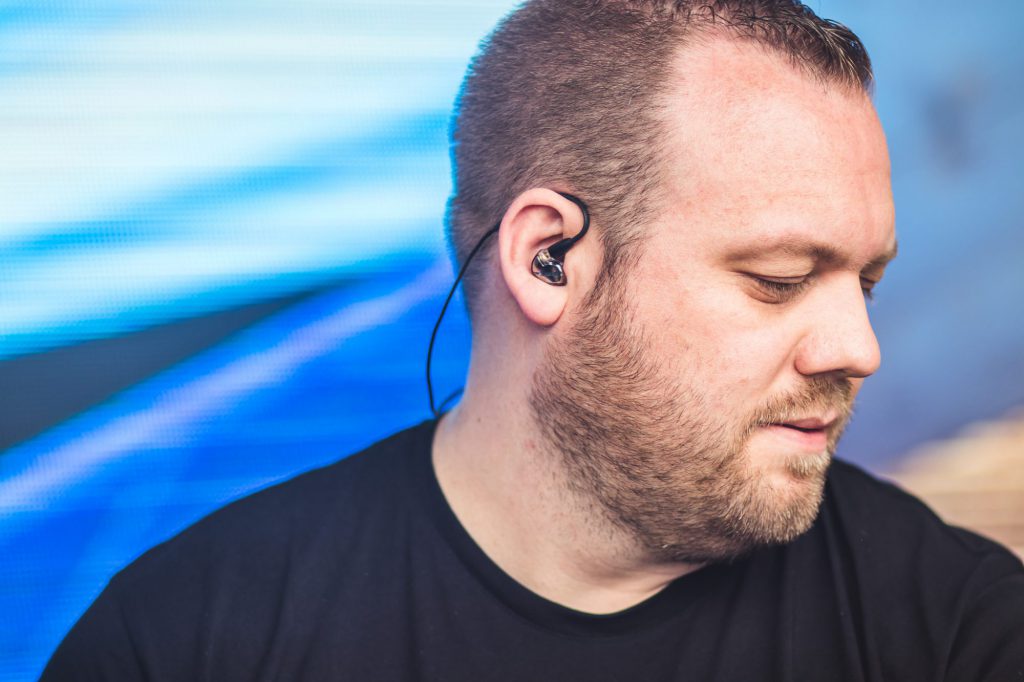 It sounds like a lot of artists are carving out their own genre with a unique sound.
I thought I never had my own sound and thought it was quite generic. But over the past two years, I have come back and become more confident with it as well. I do kind of have a sound now, I don't think it's groundbreaking but you can hear it's a Robert Nickson track these days. I'm confident that you can tell, it's someone who knows trance music will tell you it's a Robert Nickson track.
Creatively speaking, what labels represent music you love that fans might not know you enjoy?
I think I downloaded the entire catalog of this label the other day called Replug. This was for the FSOE Parallels show last night; I was trying to look for tracks for that show. I'm a huge fan of this guy named Matter and I was finding the labels he was releasing on. But I was on Tracksource and clicked on tracks by Matter and then find the label he's on and wow. I had won some competition and got a $100 voucher on Tracksource and decided to use it. I threw [his music] on to listen on the flight over.
I think I downloaded [Replug's] entire catalog on Wednesday or Thursday night. It was very progressive and it has the right mood in the songs as far as I am concerned. One to look out for.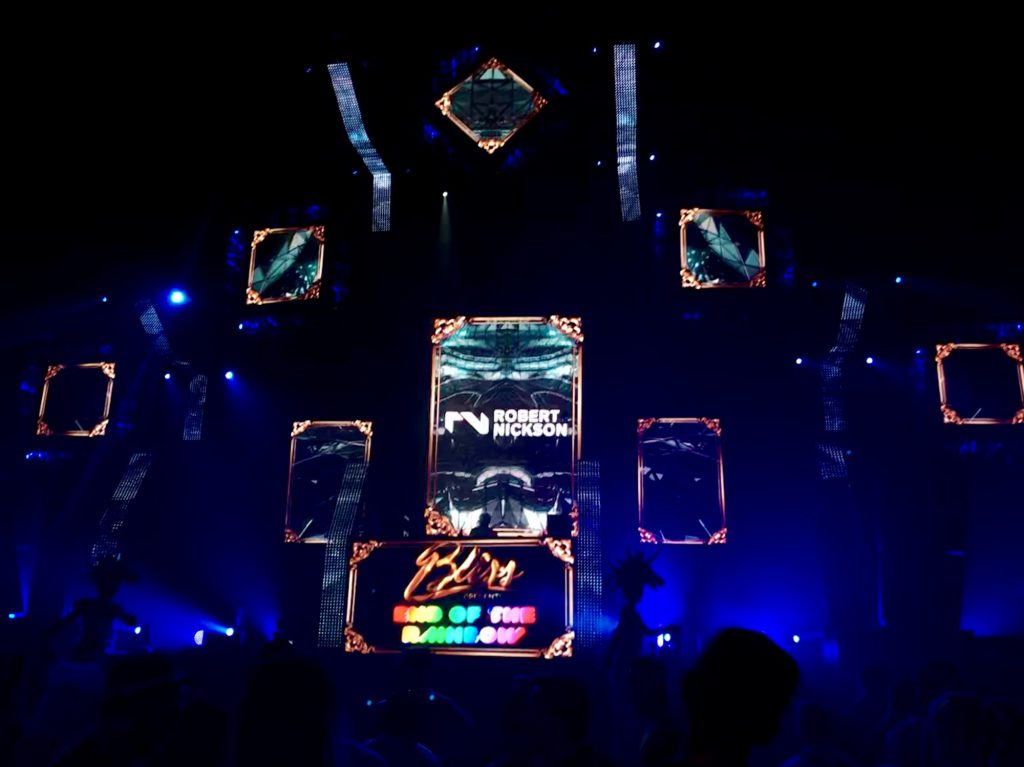 Based on your quotes in the "Pure Trance" group, you tell fans "to let the rest [other genres] be" and focus on what they love. In the grand scheme of things, what does this mean for the trance family?
Well, it's like tonight. There is a trance stage and a not so very trance stage. Who cares? Let people enjoy. Let people enjoy it. It doesn't matter. You don't have to sit at the trance stage and be high and mighty. Let people enjoy stuff. Focus on the positive things and not the negative. Enjoy what you like and let it be.
In celebration of St. Patrick's Day, what is your favorite drink?
I'm very simple and I love beer. Simple beer. The most simple beer, I've managed to drink Guinness in small amounts. Other than that I'll have a vodka with Red Bull – I feel like I need the Red Bull for all the flying and lack of sleep. Vodka is easy because it's just alcohol and you add whatever flavor to it. I'm really not into whiskey or any of that. I'm not into rum other than caramel or honey. I'm easy when it comes to beer.
---
Follow Robert Nickson on Social Media:
Website | Facebook | Twitter | SoundCloud | YouTube