Boasting an expansive range of both old and new electronic power pumping beats, Afrojack proudly presents Press Play, out now on Wall Recordings!
---
Afrojack is without question one of the most hardworking and celebrated acts that the dance music scene has ever known. So, when it came time to deliver a brand new EP, the Grammy-winning mainstage maniac would have to come up with a package that would live up to the industry-leading reputation that he has nurtured and developed through the years. Taking on the challenge with brilliant focus, on August 31, 2018, Afrojack unveiled Press Play, a fourteen track expanse of cross-genre vibe makers that nod to the Dutchman's unmatched prowess inside the studio!
Press Play has it all. From club bangers to emotional anthems, bass-driven pulse pumpers to big room rhythmical dynamos, Afrojack serves it up fresh and gets those endorphins flowing in excess. While some of the tracks have already seen their release like "Bassride" and "Step Back", others were left brand new to stir up the anticipation for future plays on the dance floor. Of course, in true Afrojack fashion, he even dives back into his Dutch house roots with the rightfully dubbed "Bringin It Back"!
And on this one, the collaboration game has never been so strong. Afrojack welcomes an array of Wall Recording talent to join in on all of the musical shenanigans, highlighting Chico Rose, Chasner, DISTO, Jewelz & Sparks, and many more! Are you ready to press play? Well, what are you waiting for? Listen to the full Press Play EP below and read on as I dive into my five favorite tracks on the album!
"For me, this was more of a journey to show a different side of me with the different styles of music I've been doing. I've been playing a lot of tracks with the new artists I signed to my label in my sets, so it made sense to put out all of the music fans have been hearing since Ultra this year on the EP. You'll hear familiar and unfamiliar sounds with some great artists and I can't wait for the fans to hear it all."

– Afrojack
Stream Afrojack – Press Play on Spotify:
---
Afrojack & MC Ambush go hard with the urban-flavored big room electro vibes on "Step Back"!
If you love your music hard to the core then this is the track for you! With synths blasting out of the gate like a figurative spray of lasers under the night sky, "Step Back" has left me breathless. As MC Ambush warns us to step back I find myself utterly drawn into the madness that this tune holds on lock! A true nod to Afrojack's unique and mega-famous character in sound, the Dutch maestro holds nothing back on this one. I would be surprised if we didn't hear this tune shutting down the weekend's action at upcoming festivals across the globe.
"One More Day" remixed by Nicky Romero clicks on the emotional feels and places me in a pocket of lyrical bliss.
Anthem alert! Yes, "One More Day" is that and so much more! With a little help from Wall Recordings' Jewelz & Sparks on the original, Nicky Romero joins in on all of the fun to deliver a remix that ups the ante. I can never deny the call of a great lyrical anthem and this one has got me feeling right and ready for a romp with my beloved friends on the dance floor. As one of the most chilled out tunes of the lot, "One More Day" offers up the perfect balance among a vast array of pulse-pounding rhythms, allowing it to stand out and shine!
The shadowy tone and high velocity of "Time" delivers us back to the old-school!
It's time to get down and dirty as we travel back to an earlier era of sound. In developing the track, Afrojack stated that he found direct inspiration from the musical essence that dominated the airwaves more than six years ago. Bringing it back for 2018, "Time" envokes a feeling of main stage nostalgia with its fast-paced rhythm and heavy synth splendor, elements that I simply can't get enough of! And here is a little fun fact…"Time" was actually co-produced by a producer that Afrojack is keeping under tight wraps. I wonder if the mystery will ever be revealed!
It's time to go on a "Bassride" as my feet move across the floor for an unbridled shuffle session!
Now, let me be completely honest. When I say I am driven into a shuffle session, its more like I am sliding my feet around as I pretend to be a shuffle master. Now that that's out of the way, let's get to the insanity that is "Bassride"! It was a track produced specifically for Ultra Music Festival and one that is almost always the second song that Afrojack plays at his most recent festival escapades. What I love most about this track is that it is dripping with an unpretentious bass house rhythm. This is the perfect tune to stretch out your dancing legs and flail around like nobody is watching!
"Put It Down" had me jumping up as trap meets drum & bass, developing into a massive explosion in sound!
Reaching far outside of my own usual musical interest, "Put It Down" has opened me up to a genre that has not been on my own radar. But there is something to say about the insane creative stylings of track collaborator DISTO that has got me raising my eyebrow in interest. Inspired by Wuki & Benzi's genre-bending "We Like To Fuck That Shit," Afrojack and DISTO go absolutely bonkers with "Put It Down", bonding the pulled back swag of trap with the energy soaked flair of drum & bass. With my bass face appearing for the first time in a long time, I feel my hips begin to grind to the beat as I am taken on a roller coaster ride of bass-tastic proportions!
With my Press Play journey wrapping up I can officially say that I am back on the Afrojack fan train!
While it was almost impossible to choose only five tracks from an album that had me rocking from start to finish, I feel that the aforementioned tunes truly give a well-rounded example of Press Play's dynamic essence. This is an album made for mainstages all over the planet and one that has revitalized my love for an artist that I used to follow when I first made my way into the scene. While today I find myself surrounded by the sounds of trance, techno, g-house, and tech house, it is Afrojack and his Press Play EP that has got me foaming at the mouth for more from the Dutch megastar!
Did your favorite track make my cut? Make sure you tell us your thoughts in the comment section below!
---
Afrojack – Press Play Tracklist:
Afrojack- Bringin It Back
Afrojack & Brohug – Let It Rip (feat. Titus)
Afrojack & MC Ambush – Step Back
Afrojack & Chasner – Own Game
Afrojack – Another Level
Afrojack – When You're Gone (feat. Jewelz & Sparks & Ester Dean)
Afrojack & Jewelz & Sparks – One More Day (Nicky Romero Remix)
Afrojack – Time
Afrojack & Chico Rose – 2012
Afrojack – Bassride
Afrojack & DISTO – My City
Afrojack & DISTO – Put It Down
Afrojack & Ricky Breaker – Flawless Victory
Afrojack – Pop That (feat. Oliver Twizt, Angger Dimas & MC Ambush)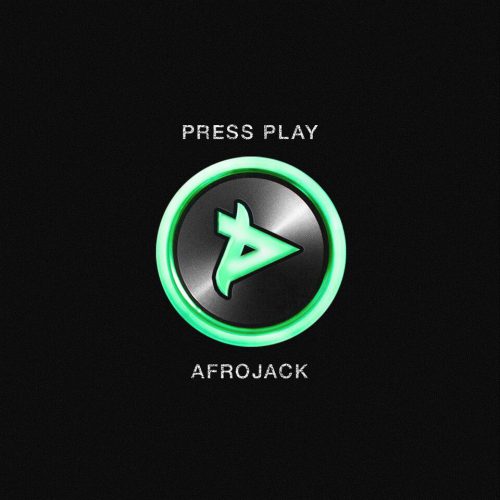 ---
Connect with Afrojack on Social Media:
Website | Facebook | Twitter | Instagram | SoundCloud | YouTube