From China to Los Angeles – Aries Deng's journey overwhelms with music and hope!
---
The growing worldwide appeal of all forms of electronic music is finally breaking the major cultural walls within China.  One of the world's oldest countries, China's had a long relationship with its cultural heritage and how to interpret the world at large within its bounds.  That's not to say electronic music never had a place in the culture, it just never was as steadfast in its growth as it is today.
Enter one Aries Deng – a Chinese native, trained in classical piano, who maintains a passion for the electronic styles of music. Today, Aries resides in Los Angeles as a graduate from the highly regarded Berklee School of Music.  We sat down to discuss the passion she has for the music, and you'll find the below interview explores who Aries is and her time at Berklee School of Music, what her musical heritage affords her, and how her hobbies influence her music.
Listen to Aries Deng's latest EP, Unexpected Encounters, on Spotify!

Stream EDMID Guest Mix 136 || Aries Deng on Mixcloud:
---
To establish who you are in your own words, what is the cooking recipe to make one Aries Deng?
Unfortunately, there is no straightforward answer to this question! Unless you have lived my life and gone through my experiences exclusive to me, you cannot make another Aries Deng. I'm influenced by my surroundings whether it be my friends, family, or location. I'm constantly evolving and changing, for the better. If I had to give you any recipe though, it would be sugar, spice, and everything nice. With an extra dash of Chemical X.
You have an awesome story about your original DJ alias, "Oh Please." In your own words, what's that story, and what impact has that moment had on your approach moving forward.
Wow! Someone really dug deep, I'm impressed you know this. The story is that I worked with DJ Premier on a DJ film called "Re:Generation". I was a Scratch DJ back then and we were rehearsing. I showed him my routine and everything I had prepared and been working on at the time.
At the end of our session, I had a chance to get his autograph, in which he asked me what my DJ name was… I said I didn't have one, just my name – Aries. He said, "No you have to have a DJ name.. I can't sign your record if you don't come up with a DJ name." He really put me on spot and I had no idea what to do. I really just wanted to get my vinyl signed by him so I went, "oh please, could you just sign it?" That was when he was like "OK there you go, you are DJ Oh Please now." That's where that DJ name comes from. DJ Premier gave me that name. [Laughs] It is a pretty special one. It felt like an approval from DJ Premier that I'm on the right track in pursuing music and gave me the courage and motivation to keep going.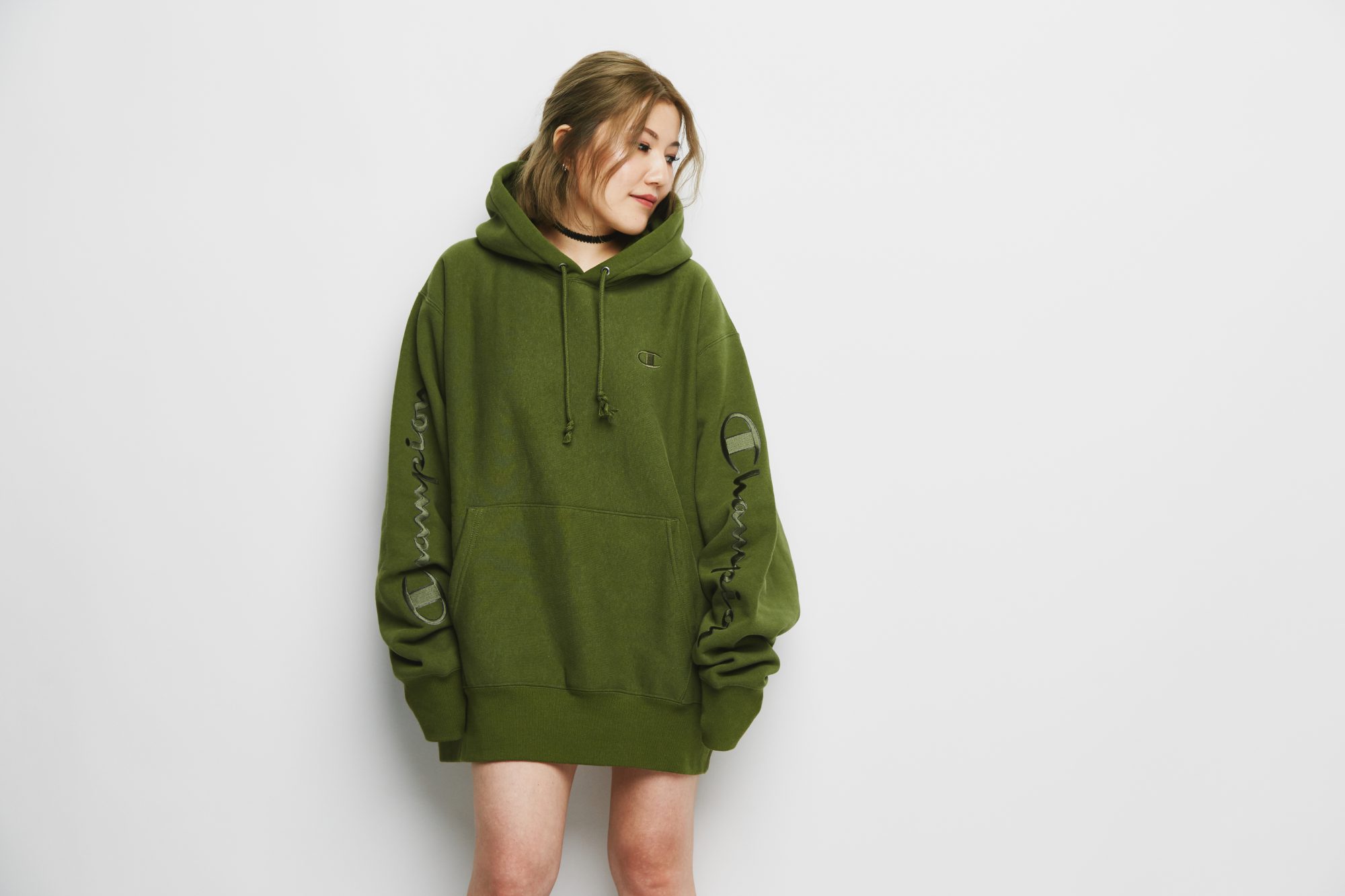 If you had to boil down the three best things about your time at Berklee College of Music, What would those three things be?
The three best things during my time at Berklee College of Music were the friends I made, the instructors, and the music.
I met and befriended a lot of talented musicians who were always inspiring me. To be put in an environment where everyone is striving toward a common personal or group goal feels so good and I encourage any musician to do the same. It pushes you to improve and want to get better every single day, in the most positive and supportive way. It's not a competition, but rather a group effort. Everyone's got each other's back, and many become lifelong friends as well after graduating.
With such an environment requires great guidance and the instructors at Berklee always delivered. They really pushed us to think outside of the box and shared their experiences to give us the comfort we needed to open up and explore our own styles, to find ourselves in music. They really care about their students and are incredibly helpful. Which leaves the last thing, and that's the music.
There are so many genres of music at Berklee, from Jazz to Afro-Cuban, to Electronic, you can learn it all at Berklee. I was introduced and exposed to so many styles, it really made me appreciate music as a whole in a new way. It gave me perspectives that I believe wouldn't have been possible anywhere else.
You were the president of Asian Students at Berklee, bridging numerous Asian cultures into one across the school.  What did that mean to you as an artist, and do you find that the influence of Asian music is continuing to grow today?
Being the president of the Asian Students at Berklee association, it meant a lot to me to be the bridge between the two worlds. I was born in Beijing, so being able to represent my culture and raise awareness of Asian representation in the music scene is very important to me. Music is a universal language and I find it more frequent that producers will take Asian instruments and musical elements and add it to their own songs to create their unique sound. It is continuing to grow and I don't think it will stop any time soon. This includes influences from all over Asia, not just China.
Growing up in Beijing must have given you a different window into the world than Los Angeles and Southern California.  When you moved to the US, outside of the language barrier, what was the hardest thing to get used to?  Was there anything in particular that struck you as culturally odd?
I moved to the USA in high school and honestly, I did not find it difficult to adapt. A lot of is because my school was an international and language-specific school so I was already pretty integrated and accustomed to the culture. If there is one thing I had to say is significantly different, it would be the nightlife and street food.
Coming from a huge city like Beijing, you can always find something to do at any given time. The city never sleeps so there is no such thing as an off hour or closing time. You can always find delicious food of your liking within a 1-2-mile radius. That is something that is nonexistent in the States. I definitely miss that a lot. There is pretty much nothing to do after 2 AM. [Laughs]
You posted a photo to your Instagram of a tattoo you have of a longitude-latitude coordinate. Can you explain the deeper meaning of the tattoo and what it represents to you?
Good catch, it is the coordinate of Beijing. It represents home. The city means a lot to me and it serves as a reminder of where I come from. You know what they say, You can't go where you want to go if you forget where you came from. That's what my tattoo means to me.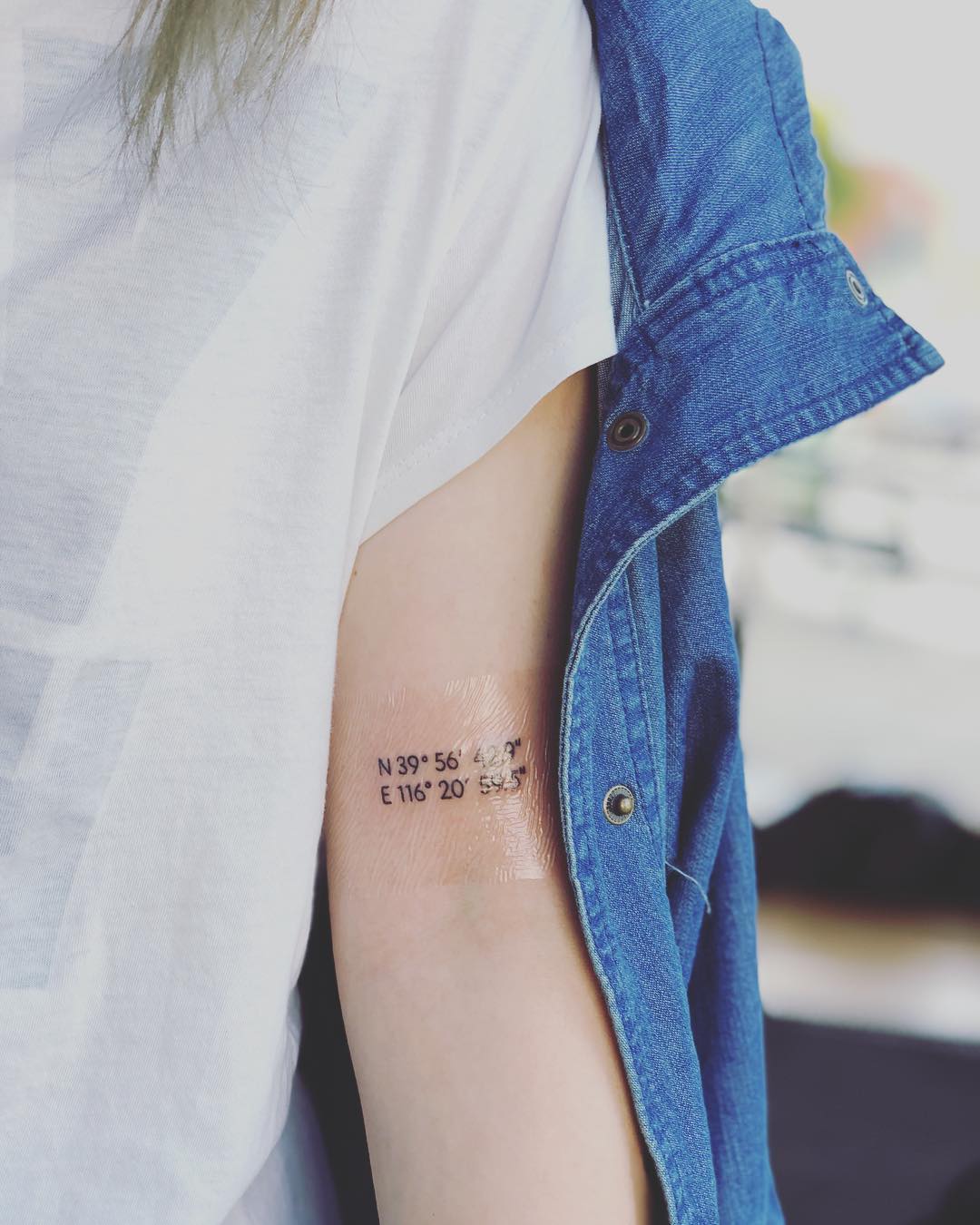 Training as a pianist has to have helped you grow into what you are producing today.  Was it a passion you pursued as a child or something your family pushed you into? What advice would you provide a child about music and being themselves?
Great question. My mom was the one who pushed me into piano. I didn't want to practice, I just wanted to be every other kid that could go out and play, but I was denied that privilege. Instead, I had to practice two hours every single day. It was painful, but to be honest, I think I had always secretly loved it. It was definitely a love and hate relationship.
My mom now would always ask me if I blame her for pushing me so hard, and I say no. I'm more than grateful that she did. Piano made me who I am today, shapes my music into what it is today, and I can't write music without it. I chose to go down this music path because I really love how I can express myself through the language of music. With my piano, with my music, I can fully express myself 100%.
As for advice? I think there is going to be a painful stage of learning music, learning an instrument, or learning anything for that matter. Sometimes you feel like can't fully be yourself yet, or you feel limited because you don't get to create whatever you want, but trust me, it will get better. You are learning a skill that will benefit you, and in due time you can express more of yourself because you have a new tool to do so. Don't give up because the reward is way higher than the risk. You will feel a satisfaction unlike any other.
When you were at Berklee College of Music back in 2012, you discussed taking what you learned back to your homeland of China.  You mentioned a gap in production at that time and the thriving scene in Taiwan.  Do you still see that today?
The gap in production does not exist anymore as technology, internet, and the push for international traveling has caught everybody up. The new generation is very capable of going outside to the states or wherever they feel is best for them to learn the skills necessary to be on the forefront of production. The scene is indeed still thriving and not slowing down any time soon.
Having played the largest electronic music festival in China – Shenzhen's Storm Music Festival, what is your particular outlook on the influence of electronic music and the culture of China?  Is it the next breakthrough market for electronic music?
The EDM scene over in Asia is growing so fast, everything is fair game now. Back in 2012, there were no major international EDM festivals in China. But if you look at it now, the numbers are hard to match and the events are constantly challenging event companies to raise the bar. Everyone from all over the country are now performing and attending, and the people love it!
There are now EDM specific nightclubs and large festivals such as EDC China, as well as the first ever full-sized ULTRA Taiwan just happening. There is nothing but growth in the upcoming years. The culture of being reserved and the stigma of electronic dance music is being washed away and instead replaced with a positive, fun, and uniting message. There is strength in numbers.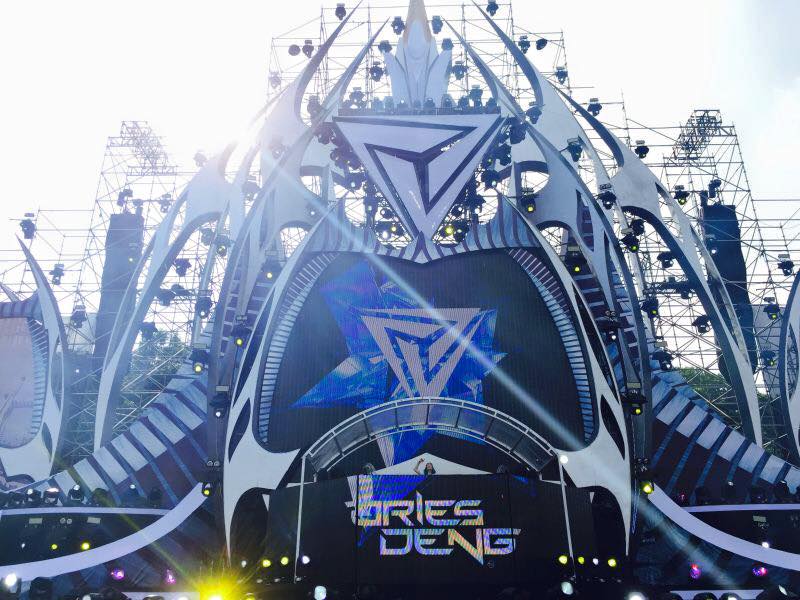 Your love for Anime is a big part of your music and your persona.  What draws you to the medium over other forms of live action storytelling – say movies or television?  Also, what was performing at Anime Expo in 2017 like for you?
Anime is very imaginative. Anything could happen and sometimes it doesn't even have to have any deeper meanings. It's just pure awesomeness, pure cuteness, or pure randomness! Visually, it can also be very pretty or epic. There is some anime out there that is truly beyond our imagination. It helps me think outside of the box, see my music visually, and make it easier for me to put it into musical notes. Performing at Anime Expo 2017 was really fun! The AX community is filled with kind, open-minded, and fun people who aren't afraid to be themselves in whatever they were passionate about. That includes cosplayers, artists, voice actors, and many more.
Do you see technology accelerating the musical performance realm? You learned to DJ on old-school turntables, and as such, do you think it is an art form most DJs should learn?
Yes. Definitely. Musical performances have always revolved around technology. For learning old-school turntablism, I think it depends on the person. If you want to know how to scratch, how to use vinyl, and become a fully versatile DJ, then yes, it's better to know your history and learn where it all came from.
However, if you aren't interested and just want play your music as a form of a DJ, and am happy with CDJs or a MIDI controller only, then I'm all for it too. But just know, if you want to be respected by traditional DJs and considered a real DJ by them, you should learn every aspect and the full art of DJing, which includes turntablism.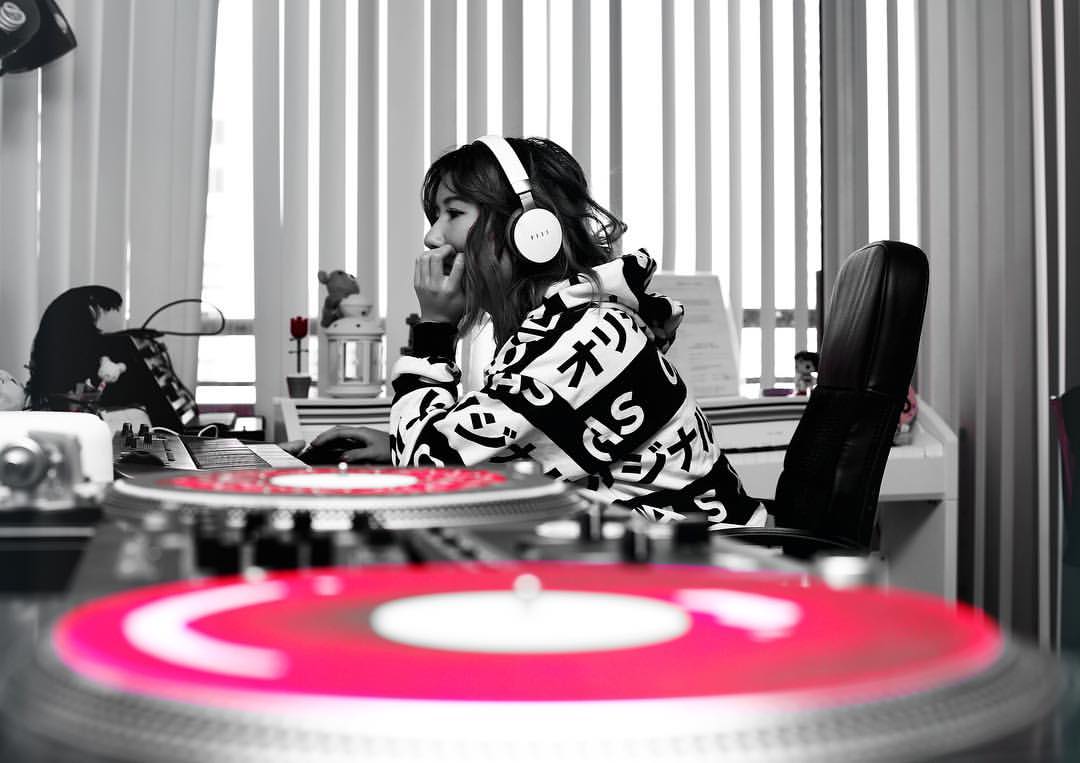 Do you still find passion in going out and not performing?  As a DJ, you mentioned going to clubs to research and learn – do you still do this?  What's one of the most unique club atmosphere's you've ever found?
Performing will always be my passion but I also will never stop going to shows to enjoy the music as a fan and spectator. As for going to the club to research, that was something I did a lot back in college. I don't do that as much anymore. I'm always learning from other DJs and producers in different shapes or forms. The clubs in China have one of the most unique atmospheres one can't find elsewhere. There is more space taken up by tables than people dancing. It is very different for sure. In the nightlife culture there in China, more people are kicking back, drinking, and smoking than actually on the dance floor dancing, headbanging, and wilding out haha.
Finally, with such a fierce passion for the electronic music realm, who do you see as the movers and shakers of the upcoming generation of talent, yourself included?
Hahaha, I will shamelessly plug myself right here (@AriesDeng) Thanks! But really though, I think there's definitely a wave of really talented producers right now. They are artists I feel who are really pushing the envelope as a musician or artist whether it be their sound, creativity, songwriting, and overall vision. VIRTUAL SELF, REZZ, 1788-L, EKALI, San Holo, JAUZ, SLANDER, NGHTMRE, Medasin, josh pan, ARMNHMR, TOKiMONSTA, RL Grime, and Tom Misch. As well as all of the people over at Moving Castle and Monstercat.
Some may seem like they have been around for a while and not necessarily new, but that does not mean they haven't stopped shaking and pushing the scene. I hope to see myself included in someone else's list in the near future as well.
---
Connect with Aries Deng on Social Media:
Website | Facebook | Twitter | Instagram | SoundCloud | Mixcloud | YouTube