The Wise and The Wicked could not be more impressive – Jauz takes us on an expertly curated journey through sound and emotion.
---
Jauz is without a doubt one of the biggest and most influential artists in dance music today, and The Wise and The Wicked just solidified his place at the top. With 23 diverse yet equally brilliant tracks, this album showcases the many sides and abilities of Jauz. Among my favorites are his stunning collaboration with Ducky, "Rave With Me," the captivating bass house banger "Super Fly," and his heartfelt masterpiece "Fade" with vocalist Mike Waters.
Get to know Jauz better by checking out our featured interview! 
Jauz has truly broken down barriers for bass music in the electronic music scene, one of the first artists to successfully bring bass to the main stage of festivals like EDC Las Vegas, Tomorrowland, and Ultra. And he doesn't just do bass music, equally championing house, bass house, future bass, and more in his tracks and sets. His mission to move between genres and introduce fans to new types of music has allowed so many people to find different sounds and styles that they love, myself included.
The Wise and The Wicked does just that, never sticking to one genre or vibe and always keeping you on your toes. While moving between genres, Jauz never ceases to keep his signature sound audible in the tracks  – whether it be in his wonky beats, bass house drops, or enchanting melodies.
As Jauz announced last week, The Wise and The Wicked is focused around an awesome dystopian concept in which the world is falling apart as two factions – "The Wise" and "The Wicked" battle for power. With five segments: Prologue, Discovery, WICKED NATURE, The Search For Meaning, and The United, Jauz takes us through the journey of this society as they work to combine forces and overcome their struggles.
Stream Jauz – The Wise and The Wicked on SoundCloud:
Purchase or Download The Wise and The Wicked on your favorite platform! 
---
The album begins with some dope dubs and wubs in an unreal collab with Tisoki, "Babylon." 
I've definitely heard this one gracing bass sets this summer, the sexy beat and fervent vocals immediately registering. Opening up with a catchy reggae bassline, the track builds into a deep, slow undulating dubstep drop that will take hold in you and keep you wanting more and more. The track has an eerie vibe to it like some trouble is stirring up and about to explode, setting the tone for the dystopian dispute between the wise and the wicked.
Jauz brings in the sounds of the underground in "Acid or Techno." 
Entering the "WICKED NATURE" segment of the album, "Acid or Techno" takes you on a deep and filthy journey through the shadows. Some of the darkest, deepest beats on the album, the track battles between the synth modulations of acid house and the minimalist drums and basslines of techno. Definitely something you can find in his strictly house "Off The Deepend" sets, "Acid or Techno" showcases Jauz's admirable prowess in the house realm.
"Rave with Me" with Ducky is every raver's dream track. 
Possibly my favorite track on the album, "Rave With Me" takes you back a decade to when dance music had a totally different feel. The tribute to old school raving features an angelic voice asking "Do you want to rave with me" as whimsical electronic melodies float by. As the track builds, a wobbly dubstep bassline joins the melodies, perfectly complementing the lightness of the vocals and keys. This heavenly track perfectly embodies the love I have for raving, and I love that Jauz and Ducky feel the same appreciation.
"Fade" is the most beautiful song on the album in my opinion, its melancholy turned euphoric message bringing hope and resolve. 
Telling the story of heartbreak and missing the one that you love, Mike Waters' vocals couldn't be more perfect to portray the emotion of this track. An upbeat drum and bass beat keeps things moving and grooving as feel-good melodies weave in and out of Waters' voice. While the lyrics tell of heartbreak, the song tells a different story, a much more hopeful one. Maybe this love refusing to fade means that it deserves another chance.
Get ready for a banger – "Say Never" with Gerald Le Funk is one of the craziest tracks of the album. 
This fast-paced track hits hard with a bass house drop that will turn you on your head! Jauz and Gerald Le Funk sure bring on the madness in this one, the high-pitched drop coming out of nowhere in an otherwise mostly soft and melodic track. This one's sure to heat up any set as it just makes me want to get up and dance.
"Super Fly" ft. 666 is one of my favorite Jauz tracks in years! 
"Super Fly" is without a doubt my most highly anticipated track out the album; ever since he premiered it in festival sets this summer I've been (im)patiently waiting for the ID to be released. So bouncy and catchy!
It contains so many of Jauz's signature elements that I love, the bass house drop and quick melodic chord progressions coming together for an absolutely captivating track. "Super Fly" totally embodies Jauz's sound that makes him so special. He couldn't have picked a better track to close out the album!
Final Thoughts
While these are just a few of my favorites, I can confidently say that every track on the album is an electronic masterpiece in its own right. Jauz undertook a huge project with a massive 23 track album in the current single-driven state of the industry, but the risk was fully worth it as he delivered an outstanding work of artistry, sure to be appreciated by fans and peers alike. The Wise and The Wicked perfectly represents Jauz's diverse style, flawless production skills, and willingness to think outside of the box.
With a number of high-profile collaborations including Adventure Club, Krewella, and Example, The Wise and The Wicked is exciting to many just by looking at the tracklist. But wait until you give it a listen – it's sure to blow you away. This is a must-listen for any electronic music fan. It will expand your horizons, bring you back to nostalgic times, and most of all, get you dancing!
---
Jauz – The Wise and the Wicked Tracklist:
Prologue: The Wise and The Wicked
Babylon – With Tisoki
In The Zone – With Example
Chapter 1: Discover [The Wise]
Diamonds – With Kiiara
Eager – With fabrice
Soldier – With Krewella
Chapter 2: Wicked Nature [The Wicked]
Motherfuckers – With Snails
Acid or Techno
Get Widdit – With XX92 ft. BRU-C
Chapter 3: Searching For Meaning [The Wise] 
Frequency – With Adventure Club ft. Kyle Pavone
Rave With Me – With Ducky
Fade – With Mike Waters
Chapter 4: Becoming United [The United] 
Gassed Up – With DJ Snake
Velvet Paradise – With FIRST
On Fire – With HYPRESSION
Keep The Rave Alive – With Lazer Lazer Lazer
Say Never – With Gerald Le Funk
Back Again – With Holy Goof
Super Fly ft. 666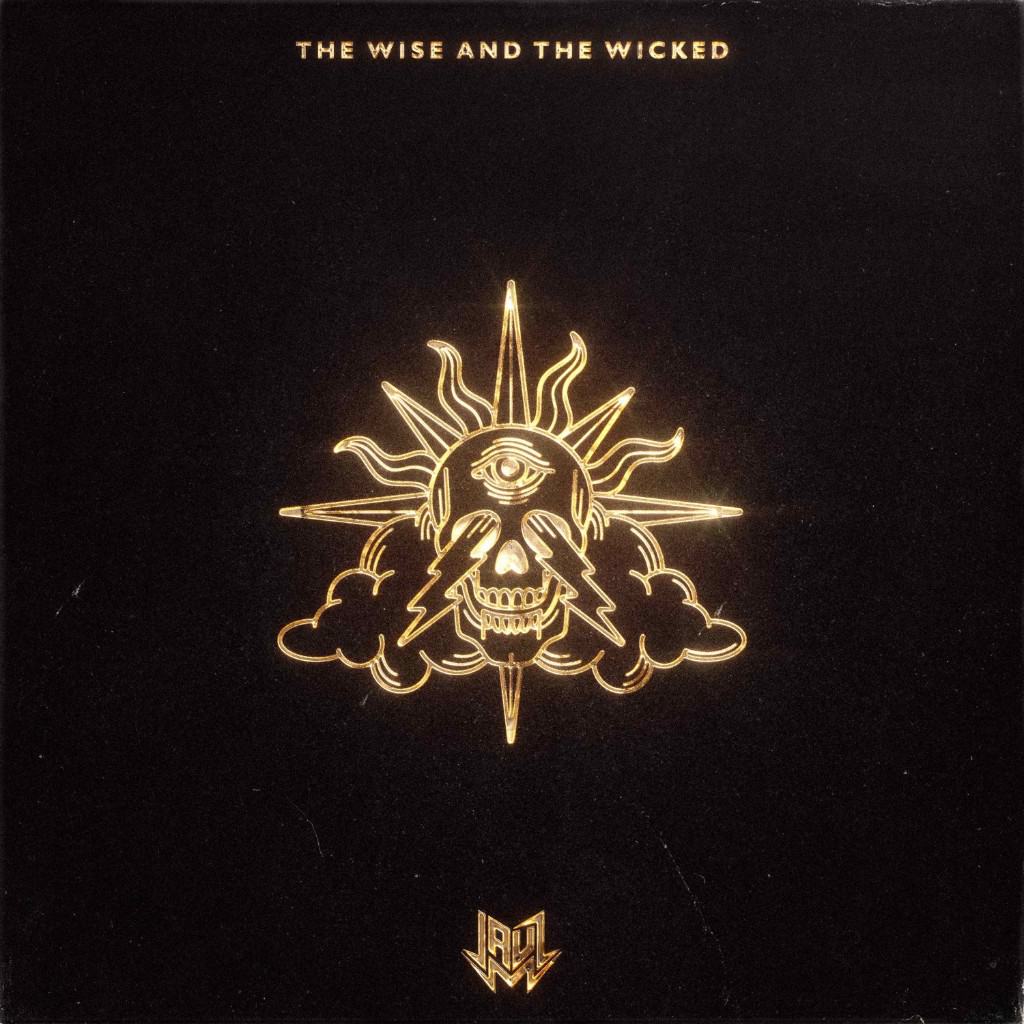 ---
Connect with Jauz on Social Media: