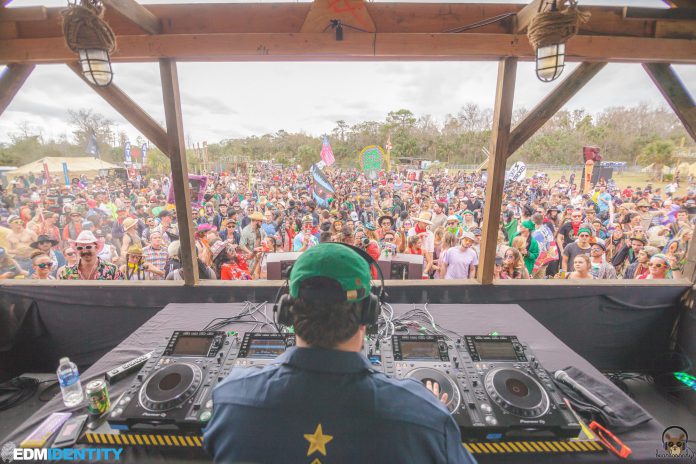 Are you ready to get down and weird at Dirtybird Campout West 2018's Bass Lodge? Check out these must-see artists!
---
Time is flying by as we get ready for Dirtybird Campout West 2018. The three-day event, taking place in Northern California at the Modesto Reservoir Campgrounds is slated to be one of their biggest years yet. The lineup is stacked with artists spanning a variety of genres and there will even be fresh water to dance and swim around in!
This will be my fourth Dirtybird Campout including my trip out East for the first ever East Coast campout and I'm wildly excited! I enjoy a wide range of music from electro house all the way out to indie rock and while I know that much of my time will be spent at The Birdhouse, the Bass Lodge has some compelling acts calling my name.
There's something very unique about the way these artists cater to my inner weirdness, highlighting sounds that are nearly impossible to describe in print. Be sure to check out all the included clips and enjoy my five must-see artists for The Bass Lodge!
Fully immerse yourself in the sounds of the Bass Lodge with our Spotify playlist!