DJ, producer, head of new and inspiring visual and audio label Trippy Ass Technologies, and co-founder of the Dirtybird BBQ – is there anything Christian Martin can't do?
---
If you're a Dirtybird die-hard like I am, then you're no doubt intimately familiar with the sound and reputation of none other than Christian Martin. His reputation precedes him, in fact – after spending his early years (all the way back to 1995) honing his craft, he made the move to San Francisco and joined up with the original members of the Dirtybird crew (that is, Christian, his brother Justin, Claude VonStroke, and pal Worthy).
And the rest, as they say, is history…
Christian Martin is more than just one of the Dirtybird boys, although his contributions there certainly shouldn't be minimized. He was integral to the start of the label's now-legendary BBQs (even putting the original sound system on his credit card, if legends are to be believed).
These days, he's also got his own label, Trippy Ass Technologies, which launched in 2017 and is doing some seriously cool things in both the audio and visual space. The label has featured originals from the likes of Ardalan, Lenny Kiser, Chris Lorenzo, and, of course, Martin himself. He's also become known for his notorious sunrise sets at Dirtybird Campout and other festivals, which feature an extraordinary mix of his unique bass-fueled house sound and some wicked drum & bass for good measure.
Ahead of his performance at Snowbombing Canada in April, we had a chance to pick his brain about some of the cool new things he's working on, how he approaches the music that he makes, and much more. Read on below and make sure to check out some of his latest music via his label.
Stream Christian Martin – Speaker Freaker / Cold Morning EP on SoundCloud:
---
You've got a killer, psychedelic-and-bass-infused tech house sound, but you've also become well known for your epic drum & bass sets, as well. Which do you prefer, and do you prepare differently for different styles of sets?
I love drum & bass so much, but the reality is that I make tech house and 99% of my bookings are for house sets. So along with making new music during the week, I'm constantly combing through the promo haystack looking for those banger needles. That said, I'm constantly collecting d&b so I'm ready whenever I have an opportunity to play some. Following the rabbit holes of Spotify radio has been helpful, as well as gradually working through Beatport's d&b section, sorting by old to new tracks.
Most great DJs (and Claude VonStroke says you're the best) have a bevy of
dancefloor weapons at their disposal. What are some of your essential tracks
of the moment, either to play out in your sets or just for listening on your
headphones?

I just released my Speaker Freaker / Cold Morning EP on TAT. Both of them have done damage to many dancefloors. I have two remixes of "Speaker Freaker" from Justin Jay and Will Clarke that are so good they make me want to cry tears of joy.
I also just remixed "Hit it From the Back" by my friends Gettoblaster (w/ DJ Deeon, DJ Milton, & Jon Kennedy) for their upcoming album, very proud of how heavy it sounds in the club.
In 2017, you launched Trippy Ass Technologies, which has put out tracks by a variety of artists including Lenny Kiser, Chris Lorenzo, Ardalan, and even some of your own originals. What has it been like moving into the realm of putting out music, and is there anything in particular that you strive for when you're choosing what to release on your label?
It's been an exciting move, to be able to curate and develop not just a musical but visual identity with TAT. The mission of the label is to put out music that sounds amazing on large scale sound systems. I thoroughly road test any promising demos, observing not just how they sound but also how the crowd reacts.
In that vein, who are some up-and-coming artists that people should absolutely be listening to?
Lenny Kiser, Nima G, Josh Brown, Craig Williams, & Proper Villains are all making extreme fire at the moment. I'm very excited for this summer of TAT releases.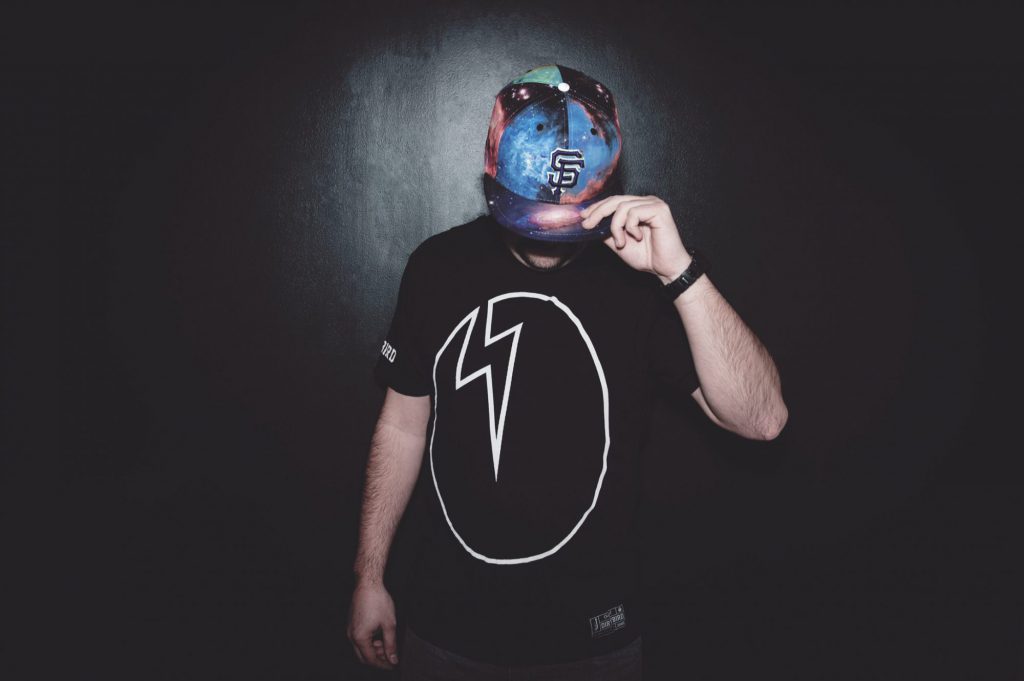 You've got a set coming up at Snowbombing Canada in British Columbia. Do you have any exciting plans for your performance there?
Canada has always been one of my favourite places to play. I'm always blown away by the energy and happiness of Canadian crowds. Looking to play a ton of unreleased TAT, and also have some plans for an informal jam earlier in the evening with the homies Smalltown DJ's & Skiitour.
Are you planning to indulge in any extreme snow sports while you're at the festival?
I don't think I will have enough time in town this time, so I'm going to have to go with some extreme Aprés and see how that goes.
The story about you buying the original Dirtybird BBQ sound system on a credit card is basically the stuff of legends at this point. Can you tell us a little bit about what it was like being involved in the early days of Dirtybird and the BBQs?
We didn't really have a particular goal other than a) throw a great daytime party and b) don't get busted. Once we figured those two things out, it was just a matter of consistency – becoming trusted purveyors of dirty ass house.
What were the biggest challenges?
Getting up at 8:00AM after bartending until 4:00AM was never fun, but there was always a "Christmas morning" aspect to the BBQ, so it was always worth it.
Scaling up beyond our original meadow in Golden Gate was a challenge, as there weren't really many other options for a mid-sized daytime party – it was either our small meadow or a huge other meadow (with huge rental fee).
What do you feel was your primary impact and what are you most proud of?
I wanted to put something positive into the world. With the help of the whole crew, we made it happen again & again. Each BBQ was individually gratifying, as a whole it feels wild to look back on, especially considering where we all are now.
What is your favorite part of the Dirtybird Campouts? Do you have any crazy stories that you'd like to share about your experiences there?
2015, during the Martin Brothers Drum & Bass Sunrise set, it hadn't rained in months but the sky decided to open up & pour that morning. We had Photek's "The Rain" ready just as the first drops started falling. It was a goosebumps moment.
You've become known as the king of the sunrise set over the years. What elements and feelings are you trying to infuse when you're bringing a crowd through to watch the sun comes up over the horizon?
I want to convey that we all made it through the night together. Darkness tends to make people turn inward. When the sun rises, it breaks that spell and lets you experience and appreciate the world more externally. It warms your skin; you can see to the horizon instead of just the other side of the fire; it forces you to appreciate and take stock of your surroundings and figure out what kind of human you want to be today. I'm always searching for tunes that bottle those fleeting feelings.
House music tends to be a term that is applied liberally without regard for the actual history of the genre. What does house music mean to you?
House is best listened to while dancing in a large dark room (or the outdoor area far from neighbours) with major sound, surrounded by friends and strangers, feeling safe and comfortable, all there to experience the same intense sensations that a big ol' system provides. It's a social music that requires participation from the listener (dancing) to reach its full potential. It's both an escape from reality and a way to frame and interpret your life.
All right, final question – extreme survival edition. The unthinkable happens: the zombie apocalypse is upon us, and it's basically The Walking Dead out there. You get to choose two people to help you navigate the new world (assume they don't get the strange plague). Who are they, and why?
Easy! I'm taking my baby mama and our daughter! If we have to navigate a post apocalyptic zombie world, we're doing it with love, laughter & shotguns.
---
Follow Christian Martin on Social Media:
Facebook | Twitter | Instagram | Soundcloud