Can't figure out what to be this Halloween? Let the stars be your guide!
---
If you love Halloween as much as we do then you probably felt giddy when you realized that October has finally arrived. Pretty soon, your neighbors will begin adorning their lawns with decorative tombstones and you'll be attempting that intricate pumpkin carving you stumbled upon on Pinterest.
With Halloween also comes some of our favorite events of the year, festivals like HARD Day of the Dead and Escape, and with so many options to choose from, it can be difficult deciding which one to attend. Perhaps the bigger, and most Googled question many of us are haunted by each year, however, is, "What should I be for Halloween?!"
If you're guilty of slapping on the same pair of cat ears each year and are desperately seeking some inspiration to up to your costume game, read on and let the stars be your celestial Halloween guide! Whether you're destined to rock a retro or spooky look this year, we've helped pick out your perfect costume, according to your zodiac sign.
What You Should Wear This Halloween According To Your Zodiac Sign
---

Aries (March 21 – April 19)
As the first sign in the zodiac, you, Aries, are a trendsetter. You're courageous and confident when it comes to style and your Halloween costumes are no exception. Forget spiders and ghosts – the only thing that scares you about this holiday is wearing the same costume two years in a row!
This year, stand out and channel your inner Meryl Streep by rocking a Donna and the Dynamos costume. Flared pants and a colorful halter top are your go-to's but don't be afraid to let your outgoing personality shine through even more with the help of some added glitter.
These bell bottoms will help complete your look. Wear them with these groovy Go-Go boots and you'll have the whole festival singing "Mamma Mia" in no time! 
---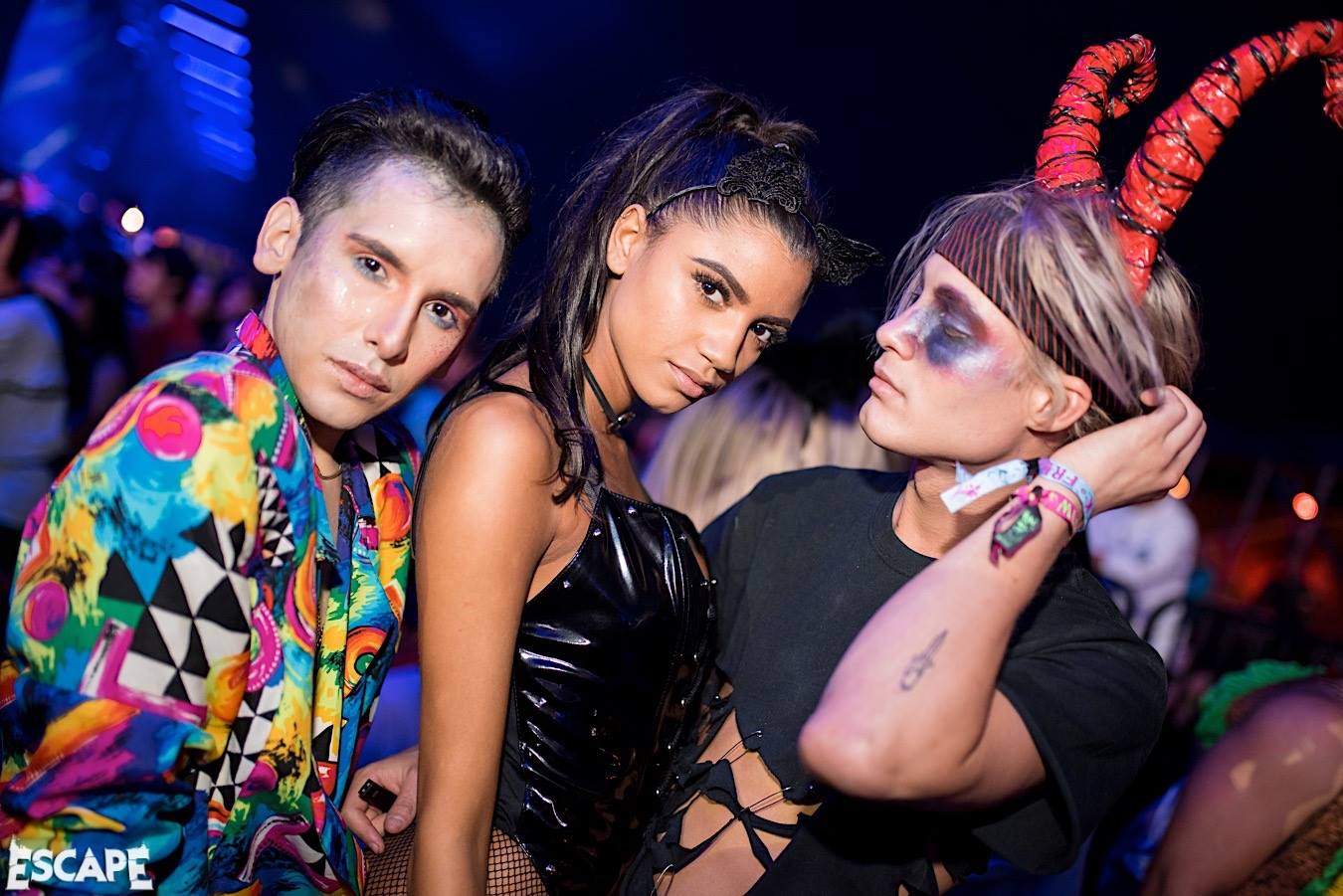 Taurus (April 20 – May 20)
In the iconic words of Cady from Mean Girls, "In girl world, Halloween is the one day a year when a girl can dress up like a total slut and no other girls can say anything else about it." As one of the more sensual signs of the zodiac, this year you deserve to don a costume that's just as sexy as you are.
If you've got it, flaunt it, Taurus! A black jumpsuit and a killer pair of boots will instantly turn you into the Catwoman of your – and your rave crush's – dreams. Plus, depending on where the night takes you, the superhero's signature whip may come in handy in more ways than one.
Pair this catsuit with boots like these from Dolls Kill to nail this look. Oh, and don't forget the whip. 
---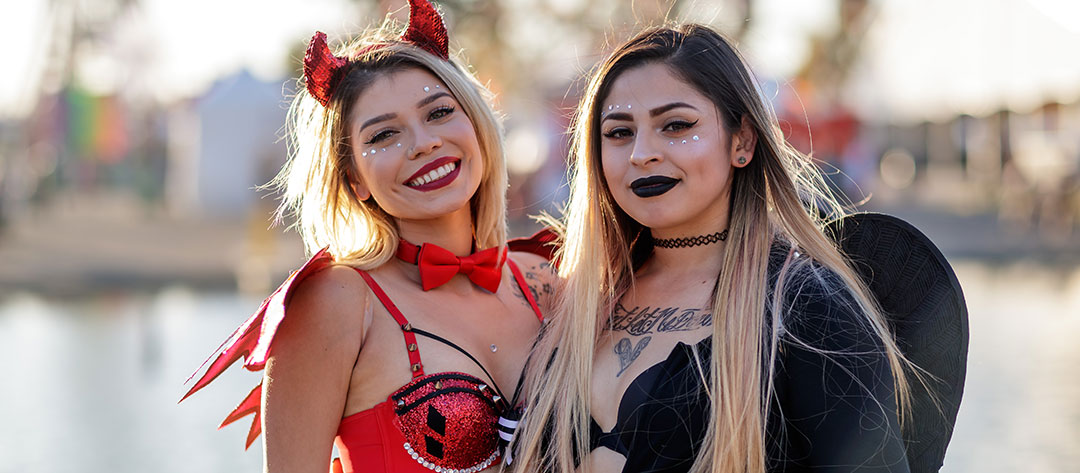 Gemini (May 21 – June 20)
As symbolized by the twins, Gemini are like getting two signs in one, as their personalities are versatile and even occasionally, conflicting. In the spirit of both the holiday and your sign, this year, grab a close friend and dress up as an angel and devil to represent your dazzling duality.
Will you align with the forces of light or dark? The choice is all yours, Gemini, but in our opinion, we think you'd look devilishly delightful in red. 
---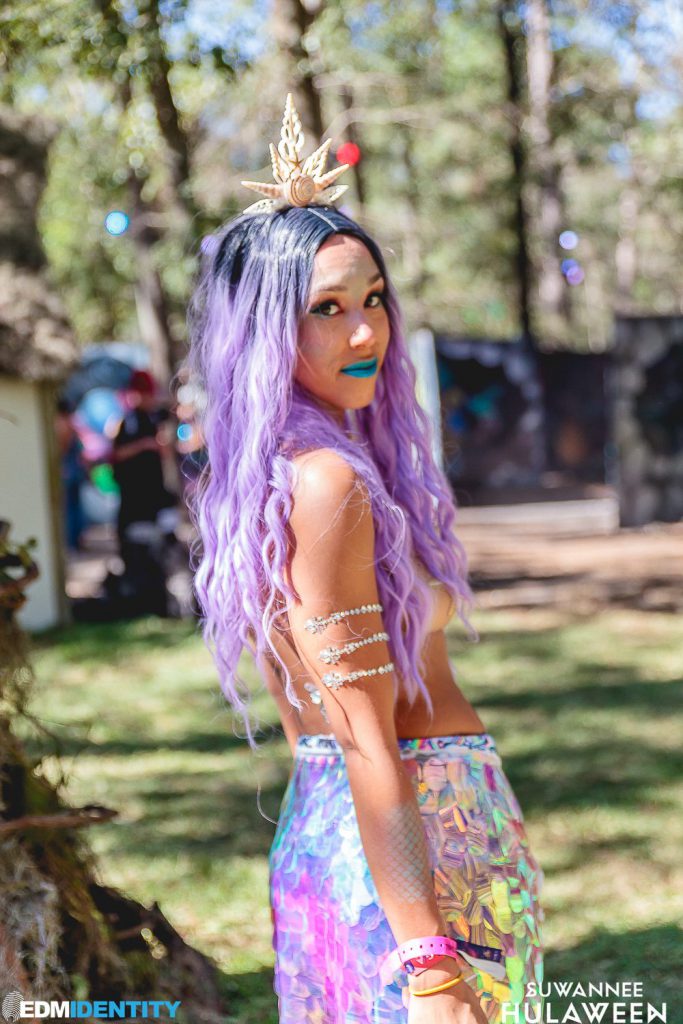 Cancer (June 21 – July 22)
As a water sign symbolized by the crab, Cancers are naturally drawn to the sea. Odds are your Halloween plans this year don't include an underwater rave at Atlantis (if they do, we'll be expecting an invite) but a mermaid costume will help you party on land while still staying true to your oceanic roots.
Embrace your inner mermaid with some semi-permanent hair dye. For a less extreme option, this wig will allow you to achieve your ultimate mermaid hair goals, without turning your entire bathroom pink. Plus, add these shell pasties and mermaid skirt to complete your deep sea goddess look. PSA: For a more shuffling friendly option, swap out the skirt for these fish scale leggings.
---

Leo (July 23 – August 22)
Ah, the brave and confident lion sign. There's a reason people call you the king of the jungle, Leo! You're passionate and creative – not to mention, a natural-born leader – which means of course that your Halloween costume must follow suit.
This year, join the fight for the iron throne and dress as Game of Thrones' resident Leo Daenerys Targaryen. Plus, it's the perfect excuse to finally see what you'd look like if you impulsively bleached your hair silvery-blonde.
Wear a dress or badass bodysuit with an authentic Daenerys wig and you'll be ready to literally slay any Halloween event you attend. Well, not literally. Let's leave the dragons at home and leave the pyrotechnic work to the professionals, yeah?
---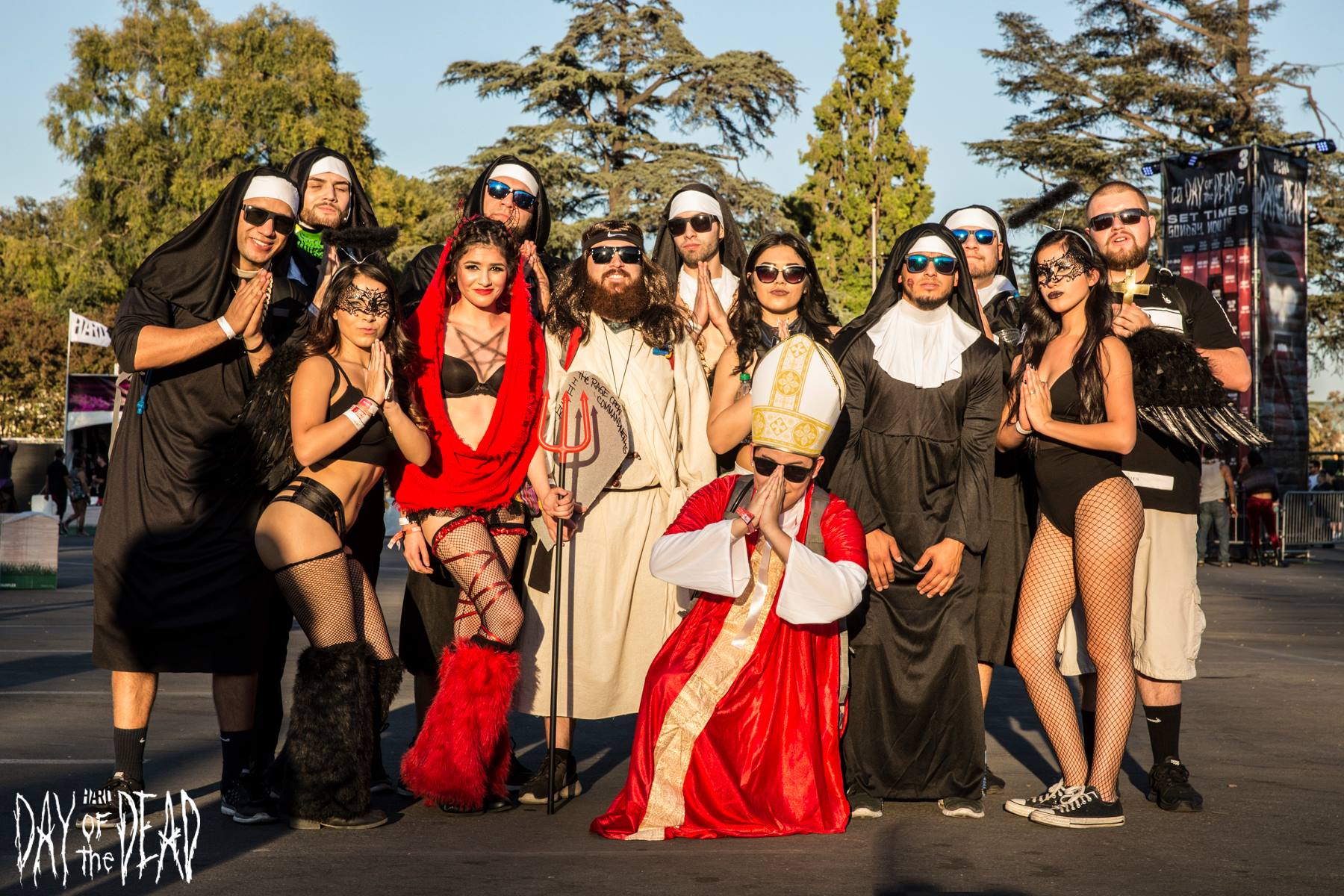 Virgo (August 23 – September 22)
Symbolized by the virgin, Virgos are analytical and nurturing at heart. You're a perfectionist, Virgo, and at times find yourself in a state of "analysis paralysis" when making decisions, like, say, what to be for Halloween.
A nun is a perfect costume for the pure and noble Virgo, but since you love a good challenge, may we suggest this twist. It is Halloween after all, so add some blood and black eyeshadow and conjure up the creepiest costume your friends have ever seen!
This full nun costume would look killer on you, just add some fake blood for that added spook factor.
---

Libra (September 23 – October 22)
For Libras, it's all about balance. Symbolized by the scales of justice, this sign thrives to promote fairness and justice, even on holidays. This year, embrace your inner diplomat and dress as real-life Lady Liberty herself, Michelle Obama.
If you can't pull off Michelle, Leslie Knope from Parks and Recreation is another great option. Because who said pantsuits can't be sexy?
For both costumes, pair a blazer with a Michelle or Leslie-esque wig to nail this look. A custom campaign button makes for a fun addition as well. 
---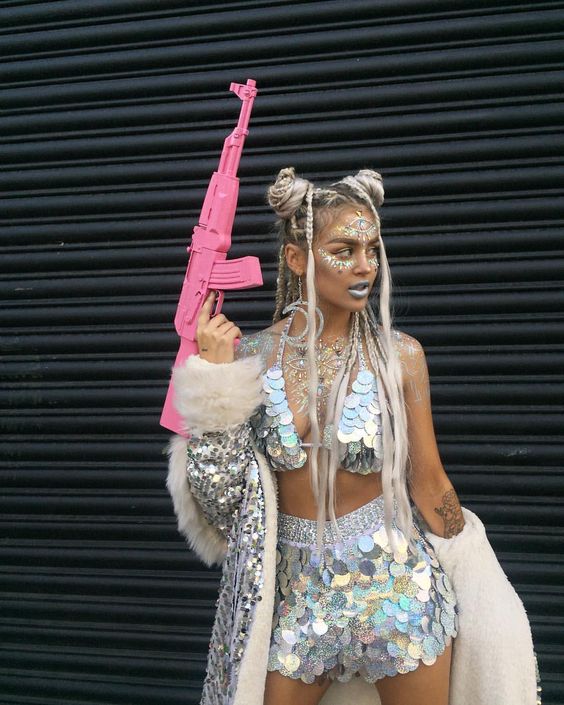 Scorpio (October 23 – November 21)
The sultry and mysterious scorpion, these sign is powerful, charismatic, and brave. You're not afraid to explore the unknown, Scorpio, even if that unknown is in outer space! Make your costume out-of-this-world this year by going as the Kylie Jenner-inspired space cowboy.
Pair a shiny cowboy hat with this dust mask to create the ultimate intergalactic look. Wielding a toy blaster adds to the sci-fi fun and lets everyone at the festival know that this ain't your first rodeo. Yee-haw!
---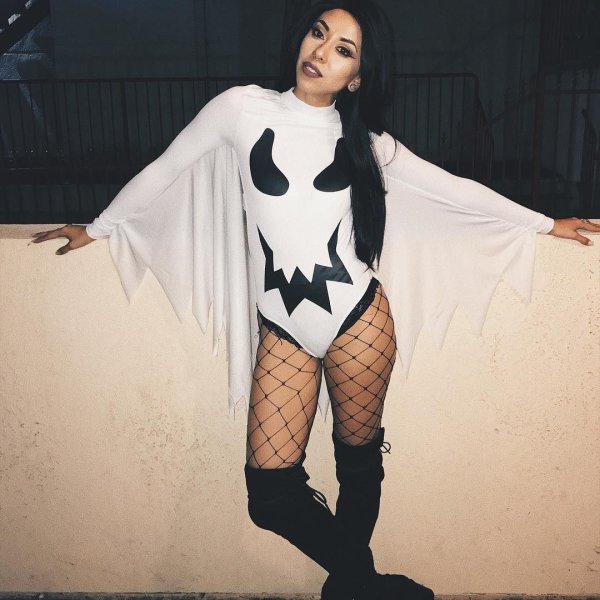 Sagittarius (November 22 – January 19)
Known for their wanderlust and love for travel, the Sagittarius is the adventurous sign of the zodiac. However, the Sagittarian archer is guilty of occasionally being overzealous and biting off a little more than they can chew – particularly pertaining to their love lives.
You hate being constrained, Sagittarius, and why should you be? You thrive on change, so don't feel too bad about leaving that clingy barista on read, you can do better anyway! Embrace your free – and at times flighty – self this Halloween and go as a ghost.
Take your ghosting talents to the other realm with this hauntingly cool bodysuit. And to absolutely scare the sheet out of people, we suggest adding some white face paint to complete your ghoulish look.
---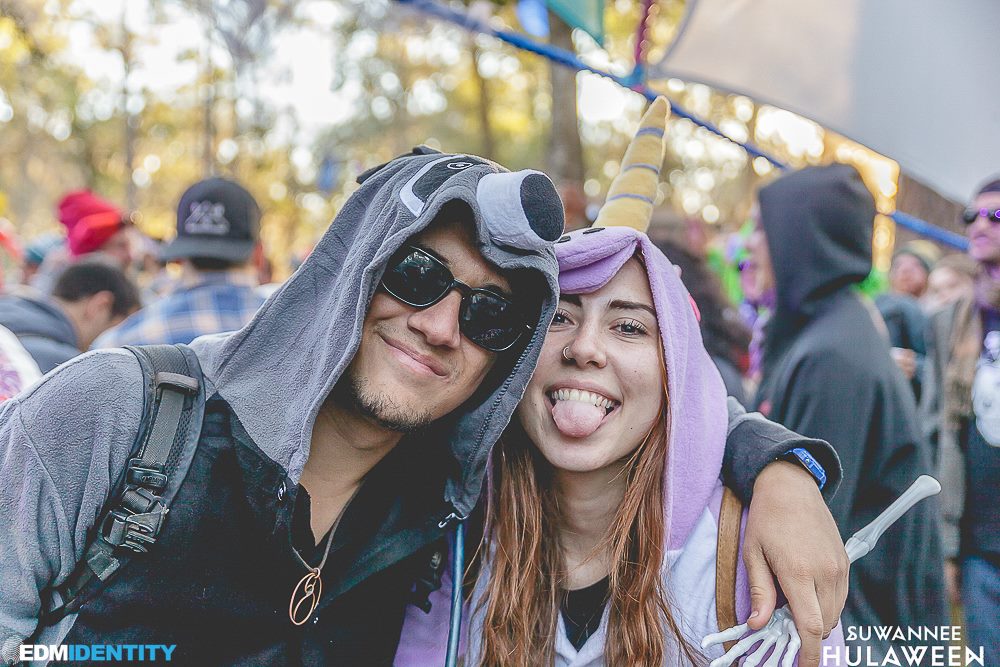 Capricorn (January 20 – February 18)
Now, Capricorns are not exactly known for their extravagance. You're symbolized by the goat for a reason, Capricorn. You're strong-willed and hard-working and there is always reasoning behind everything you do.
You do have a tendency to be a bit of a pessimist and, in fact, you probably have far better things to do than waste time putting together an elaborate Halloween costume. But this year, instead of reaching for those cat ears you have in your closet again, might we suggest a costume that's both personal and practical.
Dressing as Disney's hilariously negative Eeyore is a great way to embrace your dark and gloomy self this holiday. This onesie requires basically zero effort on your part and will have you dancing comfortably all night long. Plus, it also makes for the perfect outfit to stay at home and watch scary movies in, because holidays are overrated anyway, right?
Check out our full guide on onesies for more ideas on which one to buy! 
---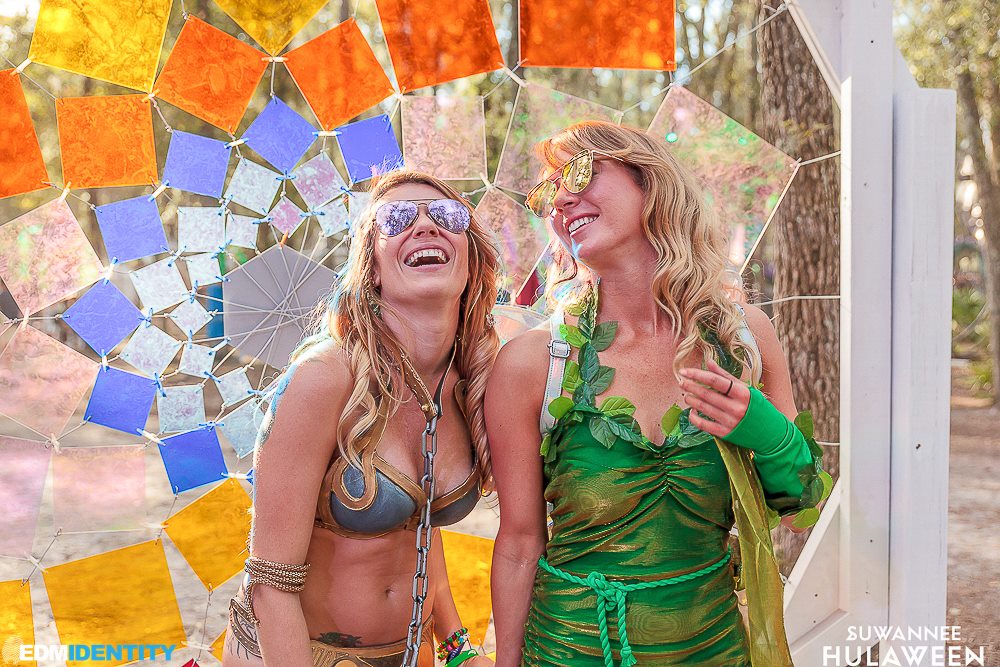 Aquarius (December 22 – January 19)
As an air sign, Aquarians are distinguished by their progressive and at times, "out there" nature. Your eccentric ideas help you see things other people often don't, but you also have to be careful to keep your head out of the clouds, Aquarius.
Tinkerbell is your spirit animal (or in this case, costume). With just this dress, a pair of wings, and a little bit of pixie dust, you'll be ready to sparkle and soar at any event. And if green isn't your color, any fairy costume will do to match your airy Aquarius nature.
---

Pisces (February 19 – March 20)
As the last sign in the zodiac, Pisces are masters of illusion and can be as elusive as they are enchanting. You have a natural ability to harness energy and emotion, Pisces, so this Halloween, why not use your powers of cosmic manipulation to seriously freak out your friends? Dressing as one of the Grady twins from The Shining is the perfect sinister look to compliment your otherworldly persona.
For this costume, all you need is a close friend or family member and a blue dress. This other option from Dolls Kill includes lace trim and ribbon to make your outfit all the more eerily realistic.
---
What are your Halloween plans this year? Let us know in the comments!