Pasquale Rotella answered questions about EDC Las Vegas 2019, Middlelands, Sacred Valley, and more in an AMA on the r/electricdaisycarnival subreddit!
---
In what we hope continues to be a yearly tradition, Insomniac Events Founder and CEO Pasquale Rotella has returned to the Electric Daisy Carnival Subreddit for another AMA to discuss the upcoming edition of EDC Las Vegas, updates on other Insomniac Events, and more.
Answering questions for over two hours, the he discussed everything from changes and updates for EDC Las Vegas to insight into some of the decisions that are made as well. Pasquale also answered a handful of questions surrounding other events that many wanted to know updates on including Middlelands, Sacred Valley, and other pressing topics like harm reduction and security.
Check out the full AMA over on Reddit, or read on below for the most crucial questions and answers that we've sifted through to ease your reading experience. We'll continue to update this post if more questions get answered about the upcoming edition of EDC Las Vegas!
Don't forget to join the r/electricdaisycarnival family on Facebook and Reddit!
---
EDC Las Vegas 2019 Camping & Shuttle Information
Q: What are your plans for fixing the insane wait times (4-8hrs) and under-utilization of speedway roadways for Camp EDC check-in? also on the topic of Camp EDC, is there a plan sell RV pump out/fresh water passes ONLINE alongside the RV camping pass purchase? (the wait at the general store was brutal…..). Maybe have 2 general stores if online purchase isn't an option? Link
A: Last year's wait times were unacceptable. Fixing that and other processes is one of our main focuses for Camp EDC. We've had many planning meetings just about this. We will have a revised entrance plan that includes more lanes with more people working, check-in staff will be more experienced, and we'll have better processes all around without sacrificing the safety of you, the Headliner. We're also extending check-in hours to spread out the traffic ingress.
Q: Will shuttle stops be same as last year? Link
A: They will be evenly spread out along the strip and downtown. Most will be the same as last year, with the exception of Tropicana, but we are working on a replacement for the south strip as well as adding more locations.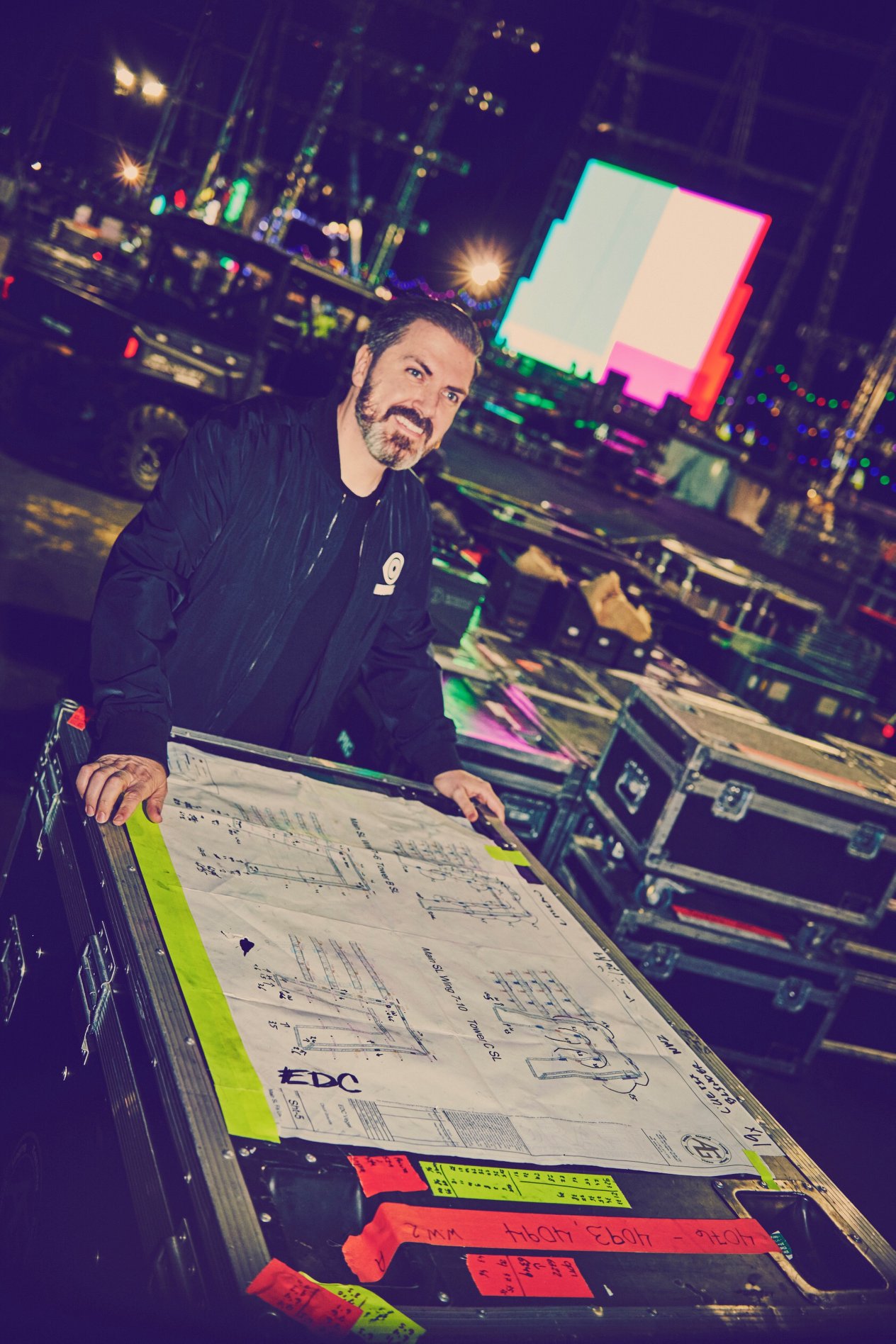 ---
EDC Las Vegas 2019 Specific Information
Q: What change are you most excited about for EDC 2019? Link
A: There is not any one change that gets me excited, improving all aspects of the event is the most exciting goal. I'm always looking to improve and make things better. Camp EDC is a focus, new stages, new lineup, new art, creative aspects we've been working on that finally come to fruition, better processes, better logistics, and just an overall better experience. It's all equally important to me.
Q: How are experiences going to differ from GA+ and VIP this year? Link
A: We wanted to introduce a midway point between GA and VIP. GA+ elevates your festival experience with expedited, dedicated GA+ entry and special access to premium, air-conditioned restrooms. We're always pushing to enhance the VIP experience every year and VIP amenities can be found at edclasvegas.com/VIP.
Q: What is the theme of this years EDC? Link
A: I'm very excited about this year's theme. Big announcement coming soon! I was just looking at the new kinetic stage design and WOW I can't wait for you guys to see it.
Q: Do you already have big surprises planned for EDC 2019? If so, can you give even the slightest hint of what we're in store for? Link
A: Yes, there are many surprises! Right now, just because I was working on it earlier this morning, I have to say the kineticFIELD stage might be the most epic stage we'll have in the history of EDC.
Q: Do you ever plan on bringing back the megastructure? Link
A: No plan for right now. If we did bring it back it would not be for circuitGROUNDS, as that area is too large. But it could work for another stage and has been considered.
Q: Is it a possibility artists can use their own visuals on Kinetic this year? Link
A: It's always possible. We've done that before and it's better when its a collaboration so it's not a bunch of flashing logos and instead it is art that ties into the stage and theme.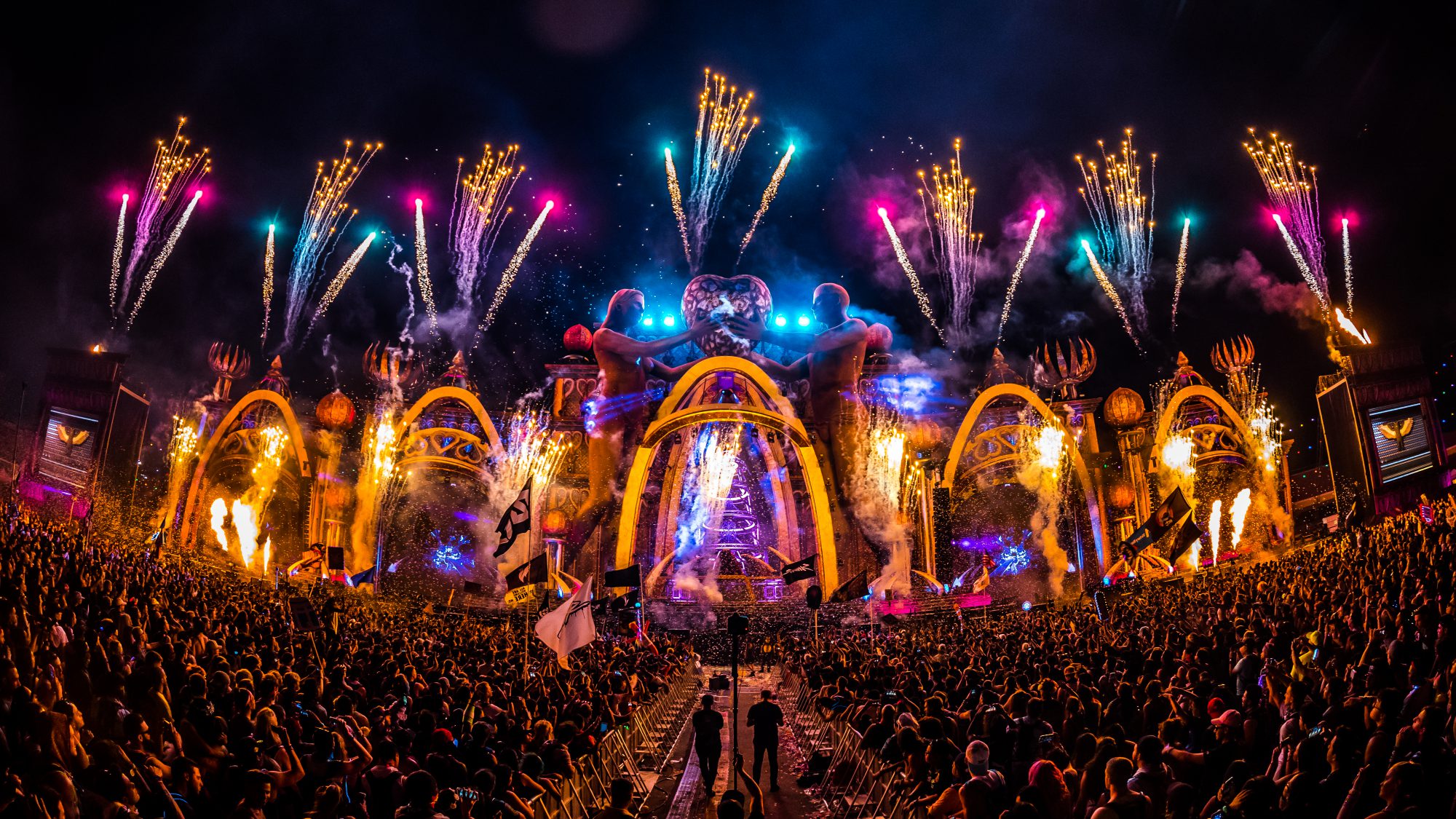 Q: I have been taking my 60-year-old mother to EDC the past two years now, this upcoming EDC will be her third! She absolutely loves it! Besides ADA accessibility do you have plans to help accommodate older ravers? Link
A: First of all, I love you for bringing your Mom to the festival! I want to see more generations enjoying this beautiful culture and community. I welcome all ideas on how we can encourage and support all the seasoned ravers who want to continue attending our events. If you have ideas hit us up at [email protected].
Q: Are there any plans to update EDC's streaming coverage? It is pretty unsatisfying to see 15-30 minutes of a set and feel that limiting it to two or three stages permanently would be far better viewer experience than getting chopped up sets. If you do go that route, Neon Garden has to be one of them! Link
A: We are planning to do multiple channels which will allow multiple stages and full sets to be streamed.
Q: Can you consider having more places to sit and relax at EDC? There seemed to be only one local area with picnic tables and fake grass but it was pretty filthy and limited in seating. Link
A: I agree with you about the cleanliness of Carnival Square. We're demanding that the clean-up company we used last year perform better. If you're looking to chill, the art areas on either side of cosmicMEADOW are awesome. And one of the best views in the house is on the grandstands where there are lots of seats.
Q: Would you ever consider bringing back a separate stage for the discovery project like in 2014? Link
A: We will do this again, no plans right now. At EDC, we still have an art car that hosts these artists for a night.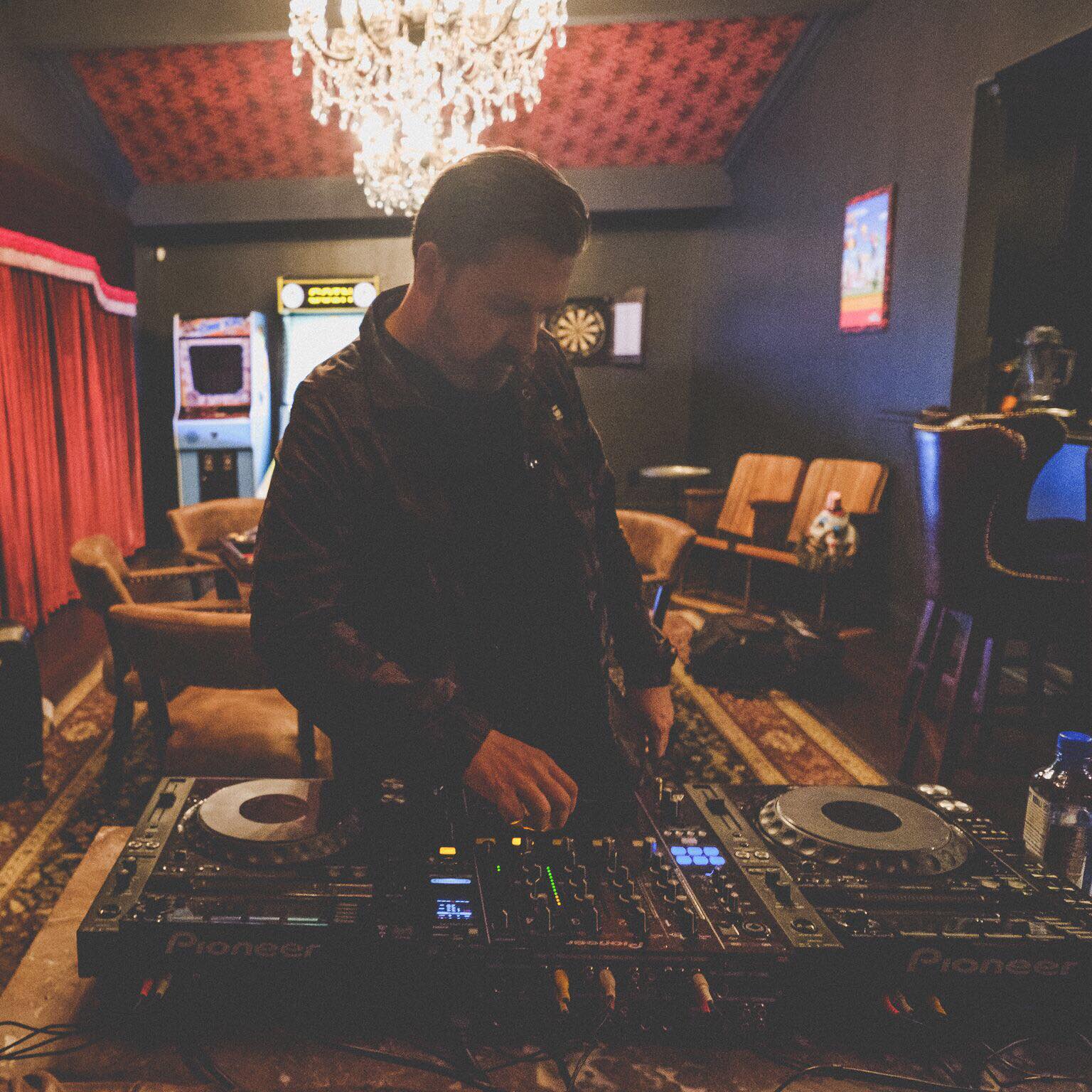 ---
EDC Las Vegas General Questions
Q: Out of all your festivals, what has been your favorite stage design? Link
A: The kineticFIELD Cathedral but that might change after next year's EDC.
Q: Whatever happened to the giant Electric Daisy 🌼 and will it ever return? Link
A: I loved that daisy, the artists did an amazing job! I have imagined bringing it back many times. Thank you for the motivation to work on it. No guarantees though as it was a collaboration between Insomniac and the artist troop that we commissioned the piece with. I will definitely reach out to them and work on it!
Q: Hi Pasquale have you considered doing an EDC Passport for all the EDC's in a year? Link
A: We're planning something super unique that we've never done before, and I'm very excited to announce it before the end of the year. It includes what you're describing and much, much more.
Q: Would one be able to refund their EDC ticket or pay the remaining balance between their EDC ticket and said potential 'Passport'?
A: The program is still being developed so I don't want to dive too deep into details, but anything we do will not apply to EDC Las Vegas 2019.
Q: How far in advance is EDC planned? Like does Insomniac already have a theme set for say the next 5 EDCs or do you all just kind of go with the flow? Link
A: There is a flow to what we do but we definitely plan in advance. We started planning EDC Vegas 2019 before 2018 even happened.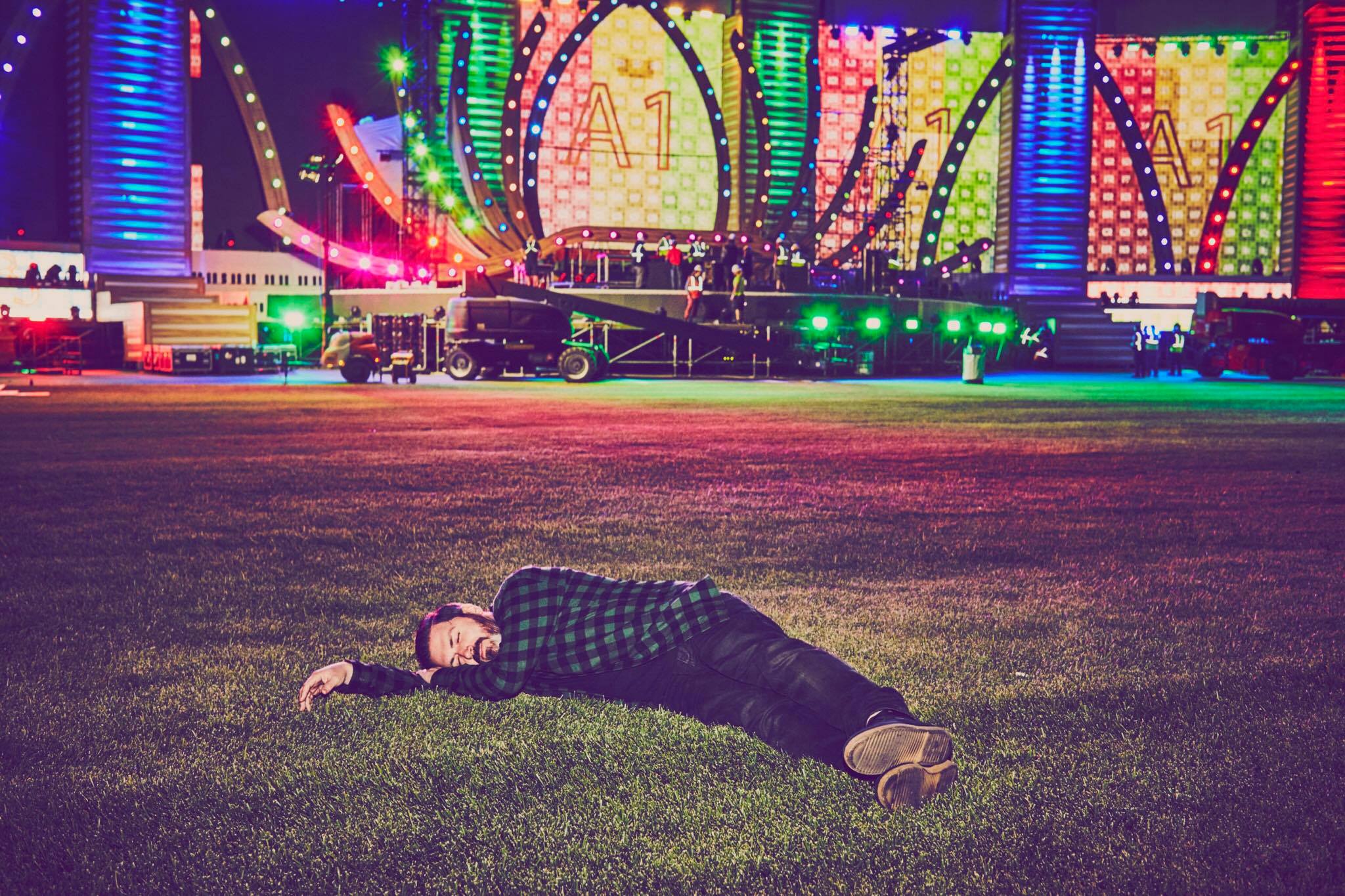 Q: What type of team does it take to put together an event on this scale? Who designs your amazing stages year after year? Link
A: There are about 100 Insomniacs here in the office working on the festival year-round, but we actually subcontract out thousands of staff during the festival. I personally work on all of the stages with the creative department here at Insomniac HQ and we also collaborate with outside artists, which changes from year to year depending on the stage and event.
Q: Are there any plans to bring EDC back to Europe? Link
A: Yes, I'm excited to say I'm in the middle of planning that now
Q: How many total fireworks do you set off over the 3 days? Link
A: Over the course of three nights, around 15,000 fireworks are shot off.
Q: What is one thing at EDC that you think most attendees miss out on during the 3 days there? Or what is something every attendee should do while at EDC? Link
A: I think one of the things people are missing out on is Camp EDC. Aside from the entrance experience that is going to be fixed, the energy and vibe there was so unique and I was really excited about it. At EDC itself, I would say checking out the nooks and crannies like the saloon and the live band in there. Of course, seeing an amazing DJ at the big stages is cool but I really think looking out for artists you've never heard of or up-and-coming DJs is something everyone should do.
---
Information about Sacred Valley, Middlelands, Nocturnal, and more
Q: During security check at festivals, a lot of the security guards have been groping and using unethical forms of search. How can we protect ourselves from this? Link
A: We take this issue very, very seriously, and we ask that anyone who experiences something like this immediately take note of the guard's jacket number and reach out to a supervisor or an Insomniac staff member to make us aware. You can also reach out to me on my personal socials and our Insomniac socials. We're always listening.
Q: Middlelands 2? Link
A: I want Middlelands back but we can't bring it back unless we have the right venue. I'm never gonna give up, I'm not giving up on that. We're going to find a venue we just haven't found it yet.
Q: I've been to Nocturnal 3 times, and it definitely is my favorite festival, the camping experience makes everything better. That being said, I've never been to Camp OG till this year. It blew my mind! It felt like a 90s rave (from what I've seen in videos of old raves) and some jungle, dnb, and breakbeats after the rave feels sooooo freaken good. Why isn't Camp OG promoted a little more? Link
A: Thanks for sharing your experience. I also love those guys. They're the first group of people that supported Insomniac and have been loyal supporters since 1993. It very much does have that old-school vibe. We don't promote it because it's renegade and underground. Stumbling on it is part of the fun, and there's no guarantee that anything will be going on at any given time.
Q: What happened with the Sacred Valley festival? Link
A: We weren't going to be able to produce an event that measured up to our standards when it comes to experience and safety. If anyone has a unique situation where they've been affected beyond just having to get a ticket refund, I'd like to know more about it personally. Please have them email [email protected] and in the subject line write Sacred Valley/Reddit AMA. Myself or another Insomniac will get back to them. I can't guarantee that we can satisfy everyone, but we will do our best.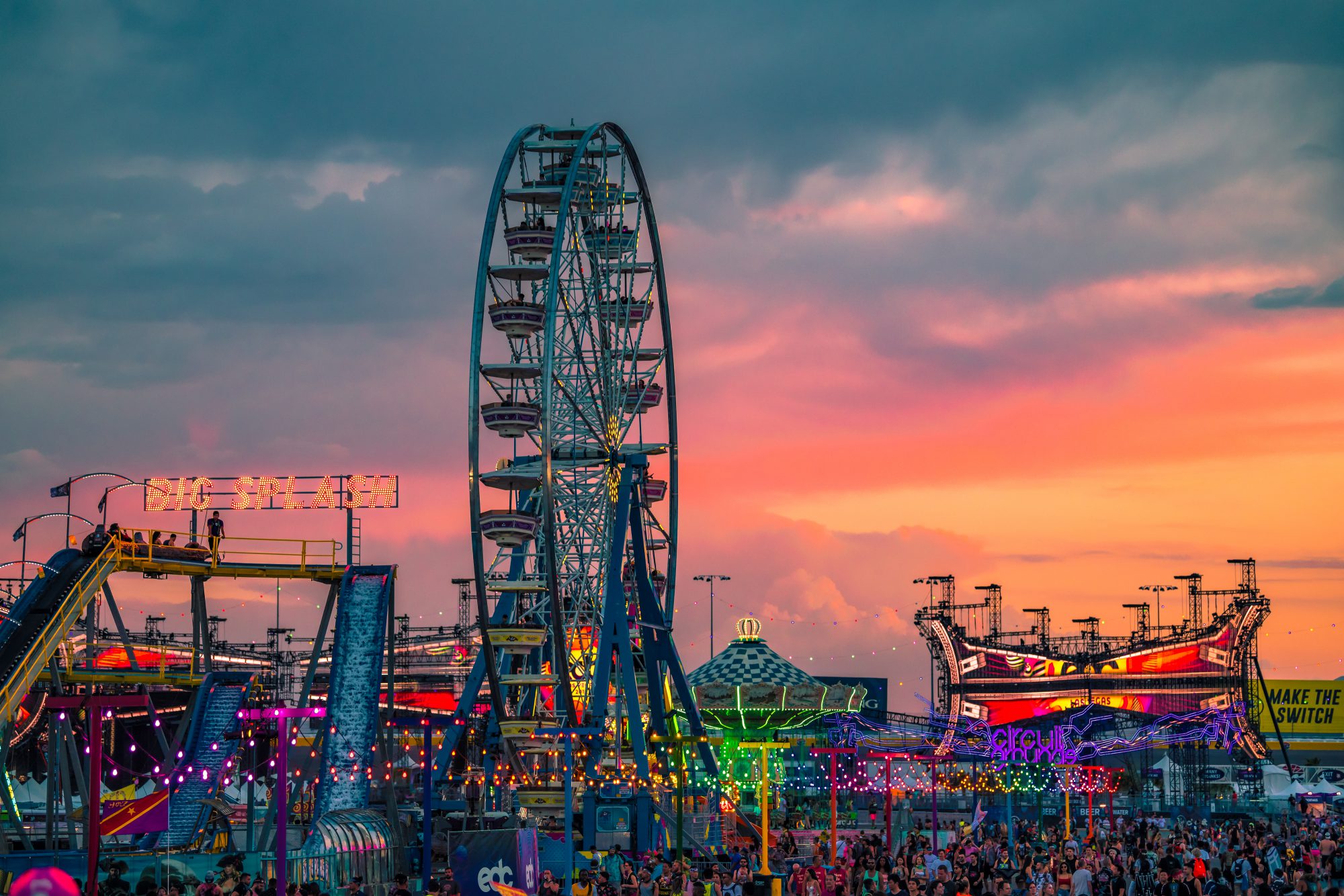 Q: What are your thoughts on having drug test kits available at your events? Link
A: I've actually had DanceSafe at our events a while back, but when the venue, the local authorities, and the insurers are opposed to it, you won't have that city or location as an option. It's already hard enough to find venues where I can organize events. Unfortunately, some people view partnering with DanceSafe or other harm reduction groups as endorsing drug use rather than keeping people safe, and that can prevent producers from getting locations and organizing events.
Q: How would I go about trying to get my foot in the door with Insomniac? Link
A: I appreciate you having interest in working at Insomniac. When there are job openings, they become available on Insomniac.com. In addition, there are also opportunities with on-site teams including Ground Control, Customer Experience, and our Merchandise department. Keep an eye out for more information!
Q: Last year you mentioned some form of Insomniac Production museum filled with stuff from the events. Any update on that? Link
A: Still working on it. It's one of many goals and it's going to be a while. I envision the museum being at a permanent festival site and that's not easy to come by, we're always looking for a potential place.
Did Pasquale answer your question? Let us know in the comments!
---
Connect with Pasquale Rotella on Social Media:
Facebook | Twitter | Instagram
Connect With EDC Las Vegas On Social Media: