EDC Las Vegas sprouts communities around the country. For today's #EDC20 segment we are focusing on the EDC Reddit community!
---
EDC Reddit 2016 (#EDC20) Meetup Details:
June 16th || 7:00pm || Bliss Dance || The Park Vegas
Where is that? The new park area between NY NY and Monte Carlo.
What is Bliss Dance? You can't miss her!
Facebook Group | Facebook Event Page (gotta be in the group to see the event)
---
I am no stranger to the internet. Ever since I got my hands on a computer that was connected to the "world-wide web" I was hooked.
It started small, with games like Counter-Strike and other multiplayer games dominating my early high school years. Downloading music off p2p services like Napster, Morpheus, or Limewire opened doors to new genres for me(and of course a plethora of viruses and fake files as well). The internet was not exactly new by any means, but it definitely became faster than ever before. Remember the days of getting online and logging into AIM, Yahoo, MSN? I'm talking about this generation of the internet.
The era of BBS's and alt channels was fading away fast to internet forums that blossomed in size. Participation in forums was crucial to exploring the vast amount of knowledge at my fingertips and I loved every second of it. Forums came in many shapes, sizes, and interests with some being more general while others being niche. The one thing that each of these sites had in common was the community that they built over the course of their lifespans.
Check out my review of EDC Las Vegas 2015!
When Reddit opened its doors and began its rise in popularity, it killed off many of these communities that had existed for years. Massive forums began to close as their numbers dwindled and people flocked to new communities hosted on the site called subreddits. These communities within the community could realistically represent anything. There are subreddits devoted to nearly any topic or subject you can think up and then even more on top of that. I'm not here to talk about those though, instead I'm here to talk about just one of them…r/electricdaisycarnival.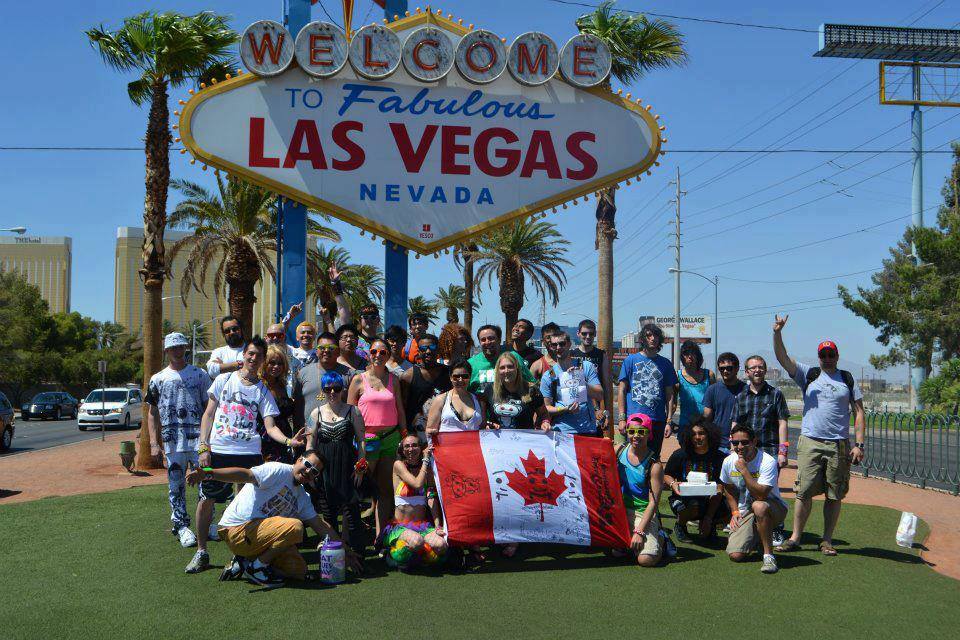 I started my journey into festivals and raves with a few people by my side. I have great memories with them at events and we definitely did our best to experience everything to the fullest.
I really think that the turning point for me was at EDC Las Vegas 2012. I will go into that event in greater detail another time, but that was definitely the event in which I realized that my tastes may be heading a different direction than others. That year, I spent a good portion of time after the first EDC I attended worrying about the next one. Who was I going to go with if my friends weren't down to go? I was fairly afraid of being alone. I had never gone to a major event on my own before, and I began looking every which way to connect with more people to alleviate that.
The answer was in front of me, on a site that I already frequented….Reddit.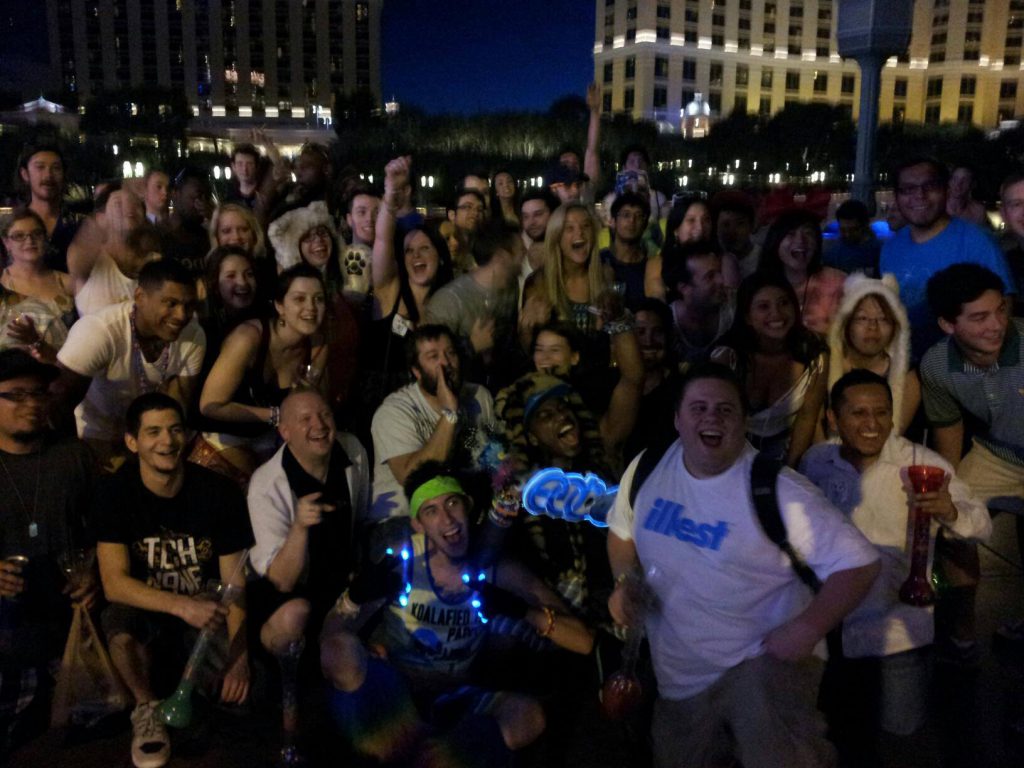 Generally, a community is formed around a common interest or idea. These can be as massive as entire countries or as small as your chess club in high school but the common theme remains regardless.
The subreddit r/electricdaisycarnival is, of course, centered around Insomniac Events' main event, Electric Daisy Carnival. I loved raving, I definitely fell in love with EDC after attending in 2012, and so I began to envelop myself in this community of others who loved what I loved. Beginning as a very small community, it has grown side-by-side with the boom of electronic music and popularity of EDC.
Together we shared stories, discussed our favorite artists and moments, got into heated battles about god-knows-what, and more. When I joined, there were less than a thousand people in the Facebook group and subreddit itself. Since then the groups have both exploded in size, currently boasting over 12,000 members on Facebook and over 9,000 on the subreddit itself.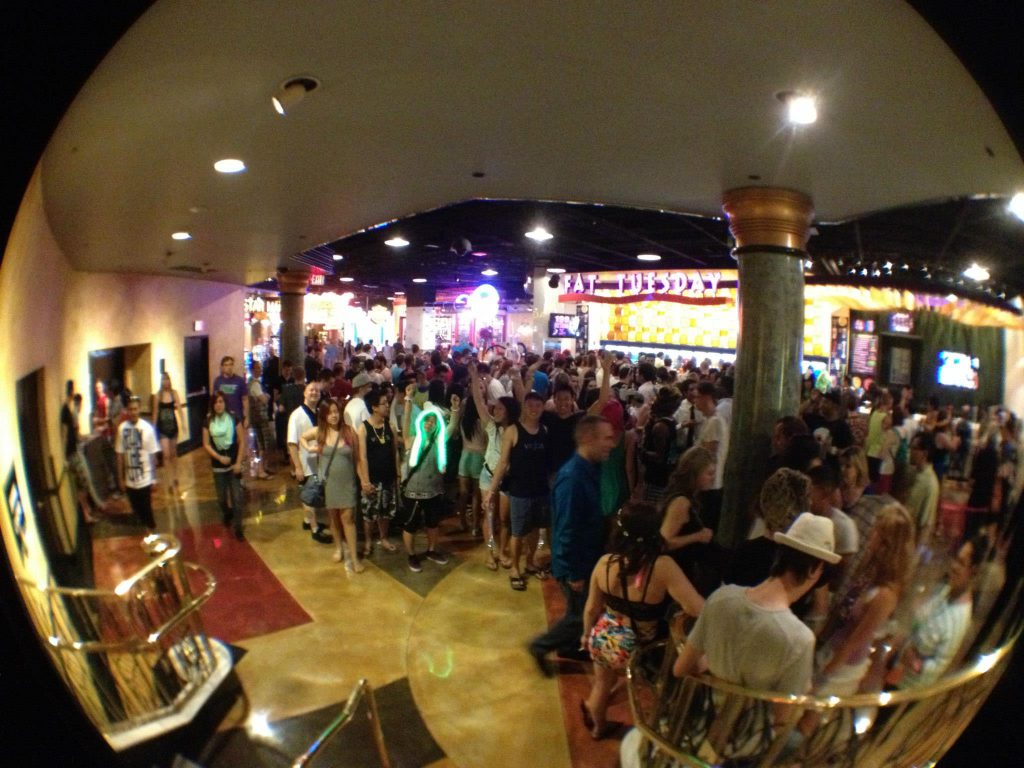 Without the common interest of the Electric Daisy Carnival, this group would never have existed. EDC Las Vegas built this community.
The love and passion for this event or the curiosity from those who didn't know what to expect led them to the groups and allowed for them to find common ground with people all over the world. Meet-ups surrounding EDC Las Vegas are set in advance so that people can connect with others beyond the computer screen, and usually draw a couple hundred people to meet and mingle for a bit.
Whether we are meeting outside of the Linq, at Fat Tuesdays inside the MGM Grand, or out in front of the Las Vegas Sign, there are always plenty of new, smiling faces who are happy to be in Las Vegas for EDC.
Check out my video recap of the EDC Reddit 2014 Meetup at The Linq!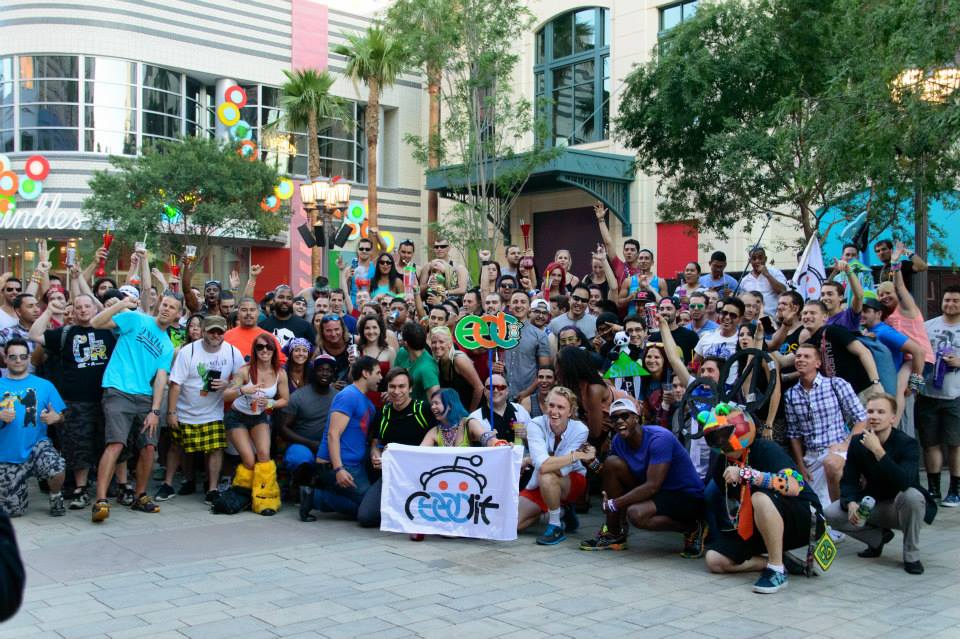 What I find to be scary is that I may have never met so many people who I could not imagine not having in my life, all because of r/electricdaisycarnival.
Beyond anything, this group is one of the most important things that has ever happened to me and I don't shy away from that fact. When I first started participating there weren't always the best reactions to what I said, but as I grew into the community the desire to get involved became more prominent. After being promoted to the moderator role I began to host PLUR Package Exchanges, host smaller meet-ups outside of EDC and more.
Never in my mind did it matter that I received no monetary payment for this because what I did end up getting in return was something I couldn't put a price on. Even with people fading out of EDC and moving on to other events, it didn't alter the bond I have with those people. When I travel around the country I always seem to have someone I can meet up with or a friend to visit. Some of the members of the group live clear across the country and still, we find time to link up at events or talk on a regular basis.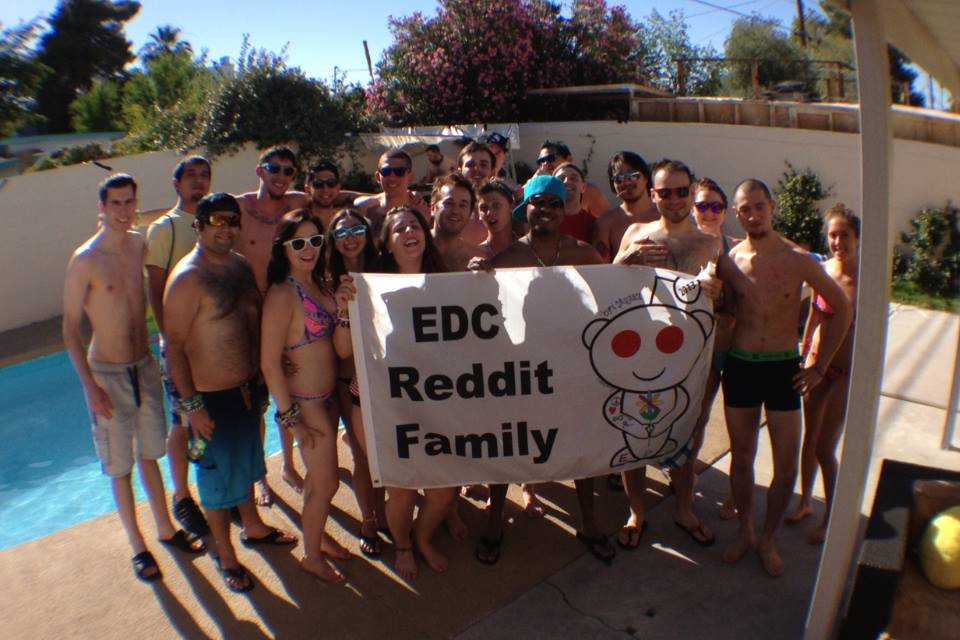 This site, as a whole, would probably not exist if it wasn't for this group. The original lineup of team members was leaning on a vast majority of people from r/electricdaisycarnival.
Drew, the co-founder, and I met through the group itself before EDC Las Vegas 2014. Tamlyn, Cassey, Airy, Angel, Carlos, Cliff, Maria…you can trace them all back to someone connected to this community of individuals who all love the Electric Daisy Carnival. These are people who make this site what it is and many of whom have been with me since the very beginning of this journey.
What is more insane to me is that there are countless others who I consider to be friends beyond the spectrum of EDM Identity. Whether it's people who helped give me inspiration when I was just beginning this site like Keith, or others who have always been there when I needed to chat like Rob, Sarah, George, and Pat. Don't think I'm done listing people either, there are many more than just the ones named. These people are a part of my family and without this common theme, I'm actually unsure as to where I would be today.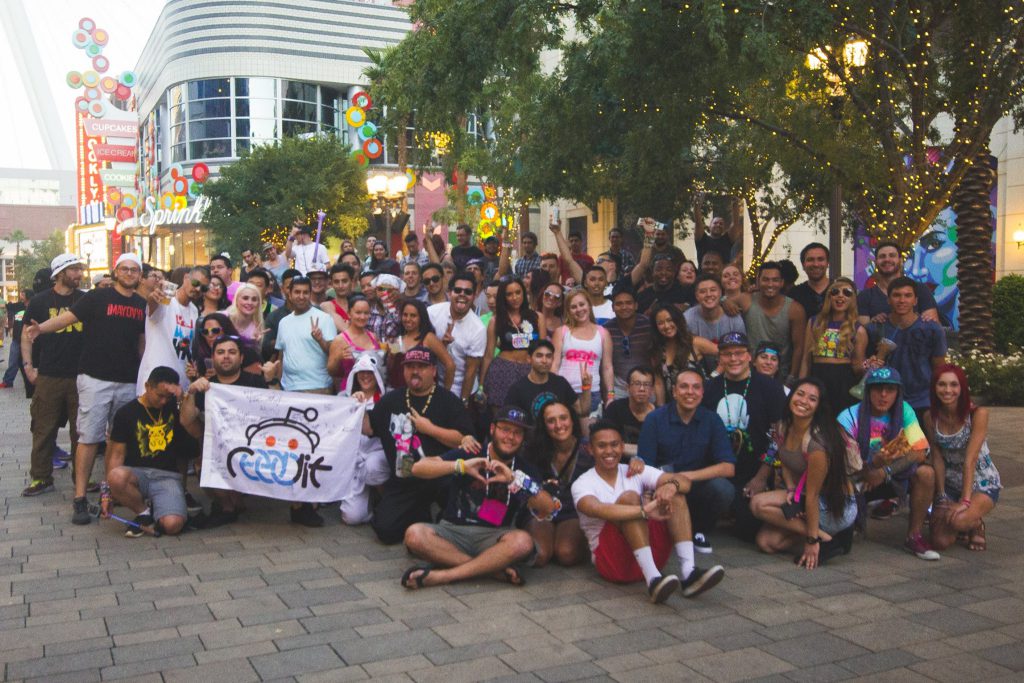 EDC Las Vegas 2016 will be my fifth time attending the event, and fourth year attending/hosting a meetup for this group.
While we may have lost some of the intimacy from the past editions in which there were fewer people, the vibe and passion for EDC Las Vegas is still going strong. I personally cannot wait to see many of my friends and family at our meet-up on Thursday this year, and I'm sure that there will be some amazing memories made next month.
If you're heading to EDC Las Vegas and looking for some people to hang out with and meet, we are all very open and welcoming to new people looking for others to rave with. I'm sure you'll find a nice collection of people who will get down and dirty at Basspod, explore the strip before and after some EDC Week action, dance the night away at the Kinetic Field, or just spend some time getting to know you and your story.
---
Want to join the EDC Reddit Community? Check out the links below: