The third installment in the Reflective EP series, Part 3 is made up of seven tracks ranging from melodic wubs to pure filth.
---
After building up to Reflective (Part 3) with the slow release of "Heavyweight Sound" and his remix of Rusko's "High", Bassnectar drops the full release of the EP. Packed with sounds reminiscent of past works mixed with some new sonic ventures, Reflective (Part 3) is by far the best edition in the series yet.
With Bass Center just around the corner, Bassnectar is sure to showcase some of these new tunes in the near future. Reflective (Part 3) has a great balance of heavy headbanging tracks such as "Heavyweight Sound" and "Whiplash", experimental bass voyages like "Easy Does It", and tranquil lullabies such as "The Mothership" and "Enchanted". Stream or download Bassnectar's latest EP on your favorite platform and read on for some of my favorite tracks!
Related: Bassnectar recently announced Deja Voom, an all-inclusive resort getaway in Mexico featuring performances from The Glitch Mob, Bukez Finezt, and more! Get more info and secure your tickets soon!
Listen to Bassnectar – Reflective (Part 3) on SoundCloud:
Though every track on Reflective (Part 3) has its own special contribution to the collection, I've decided to give a rundown of my top three favorite tracks. Of course, you should definitely check out the EP in its entirety from start to finish and enjoy the ride because this is one solid piece of work.
#3. "Heavyweight Sound (feat. RD)"
This legendary collaboration with Jantsen just had to be in my top three. Jantsen and Bassnectar have made countless tracks together in the past, each meticulously constructed down to the finest detail. This heavy bass tune is no different, starting with a high-energy intro before dropping into a savage slew of gravelly bass pulses and guttural reverberations. "Heavyweight Sound" is the quintessential basshead anthem, forcing your foulest of bass faces into full effect. I can't wait to hear this one live the next time I see Bassnectar and go absolutely mental!
#2. "Easy Does It"
Bassnectar paired up with Conrank, who is practically a freeform bass god, and the result was "Easy Does It". Slow sludges of grimy bass dominate this tune, and just when you think it can't get any filthier, the tune proves you wrong. Alien-like bass croaks and carefully inserted stops make "Easy Does It" one of my favorite tracks of the EP. If you're an experimental bass junkie like me, you're not going to want to miss this one.
#1. "High (Bassnectar remix)"
When Rusko first released this beautifully smooth tune, I couldn't get enough of it. Effortlessly simple yet simultaneously complex, the lyrics of "High" find their way on the tip of my tongue on a daily basis. The only person I could imagine doing this track justice is Bassnectar, and I'm so happy he did. I love the minimal approach he took to putting his own spin on the bass, respectively keeping all of the elements of the original while simply amping up the bass a couple notches. The result is a sultry and emotional masterpiece, and it's perfect.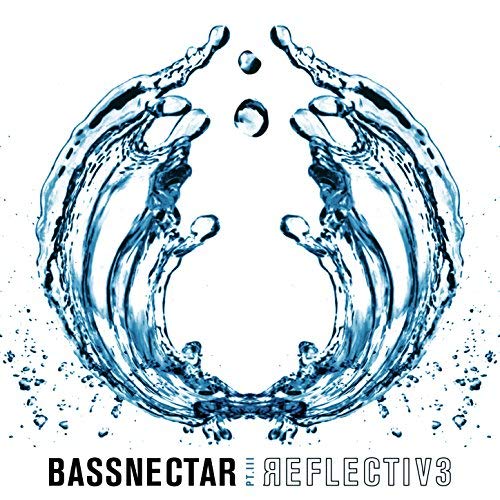 What's your favorite track on Reflective (Part 3)? Leave us a comment!
---
Connect with Bassnectar on Social Media:
Website | Facebook | Twitter | Instagram | SoundCloud | YouTube