Get ready for some seriously artistic beats from Getter in his upcoming VISCERAL album! 
---
After hearing the beauty of "All Is Lost," a single off of VISCERAL released on mau5ville Level 1, I can't wait to hear the rest of what's sure to be a masterpiece of an album. Out September 28 on mau5trap, the twelve-track album contains collaborations with a diverse array of artists like Party Nails, Midoca, and Allan Kingdom.
Getter has recently been going in a more soulful, emotional direction in addition to his heavy-hitting bangers, truly showing his talented range in production. Also a brilliant rap and hip-hop producer, those influences take hold in a number of his tracks as I'm sure we will see within much of VISCERAL.
Check out the mind-blowing teaser for VISCERAL and get a taste of what's to come on the album next month! 
While it's interesting to see Getter releasing an album on deadmau5's label, I think it really goes to show the new experimental, heartfelt direction that Getter is heading with his music and I couldn't be more excited to listen!
Getter went through each of the twelve tracks earlier this week on Twitter, describing his inspiration and connection to each song, and the story that it is telling. I love when artists give background on tracks like this, as it allows listeners to feel the artist's emotion as they listen through the album. Below are Getter's thoughts on "Made For You," which he claims is his favorite track of VISCERAL.
track 8 on VISCERAL is called "made for you"
this one is about getting shut down every chance youre given.

knowing, for a fact, that u belong with someone.
showing that someone that you are in fact MADE for them, but they just cant see it

— VISCERAL SEPT 28 (@GetterOfficial) August 17, 2018
---
VISCERAL – Full Tracklist: 
Purgatory
Part of Me ft. Audio Opera
Numb ft. Allan Kingdom
All is Lost ft. Nothing, Nowhere
Best of Me ft. Sweetsound
Release ft. Midoca
Colorblind (interlude)
Made For You (Alone Again)
Bleed ft. Name UL
Hold on Tight ft. Njomza
Solo ft. Party Nails
On My Way Out ft. Joji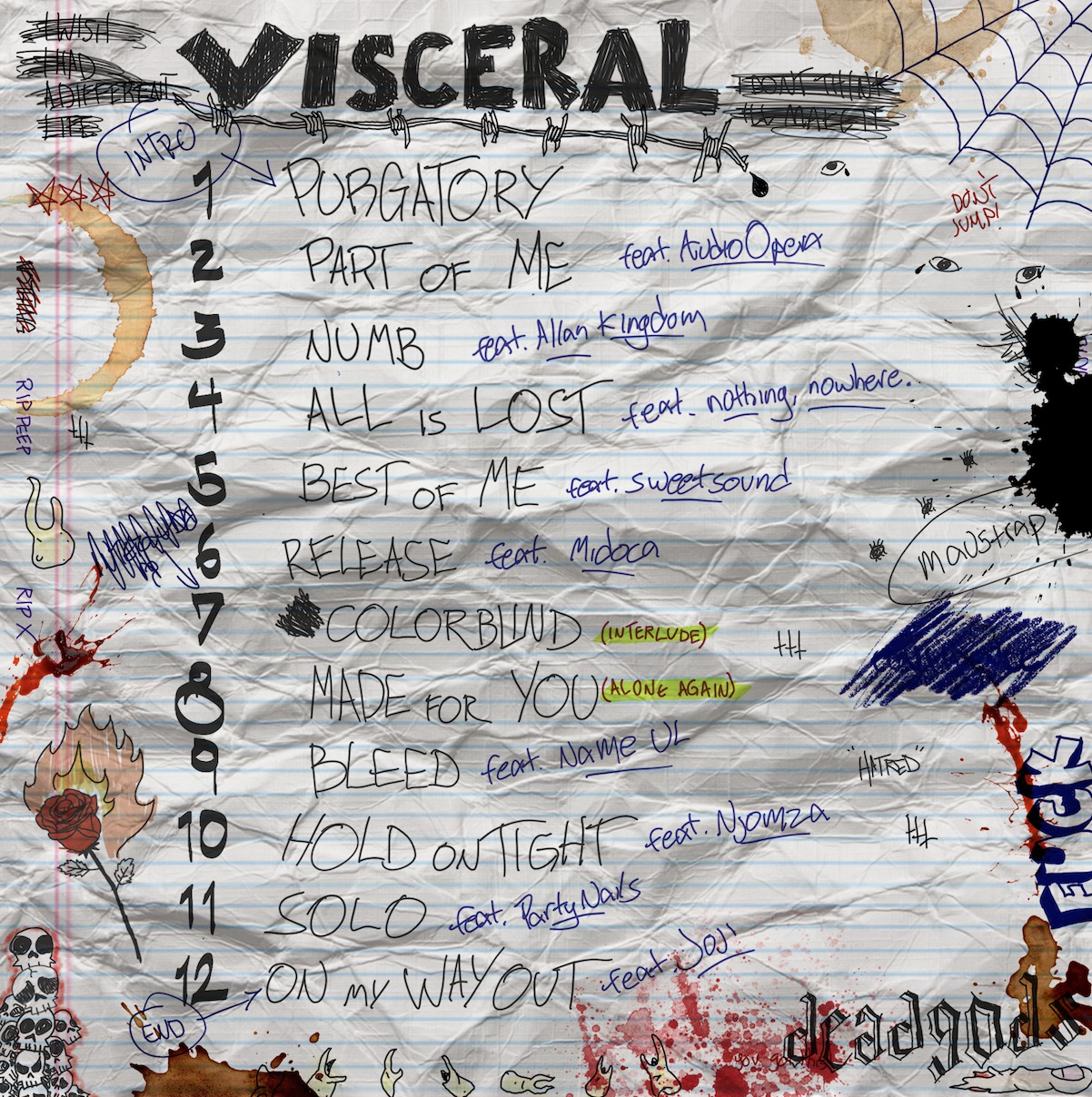 ---
Connect with Getter on Social Media: 
Facebook | Twitter | Instagram | SoundCloud