The wait for new music from Dusky is over with the release of "Amongst The Gods" off their forthcoming EP, Aset Forever.
---
Renowned DJ duo Dusky has been cooking up some quality beats in their kitchen and creating a tasty new dish for their fans to consume. The announcement of details surrounding their upcoming EP Aset Forever along with a 15-date North American Tour made for a perfect pairing late last week and generated quite a bit of excitement from fans.
Set to be released on September 14, the Aset Forever EP will feature a range of tracks from Dusky that explores elements of house and techno while still staying true to their sound. Split into two parts, the A-side gives listeners a bit of the rave stylings while the B-side that gets a bit more deep with its offerings.
Giving you a taste of what's to come off the five-track offering is "Amongst The Gods", the latest release from the duo. This fantastic track has been played out in their sets all year and continues to keep crowds under their spell as they lose themselves to the music. Listen to the tune, check out the full tracklisting, and read on for the full list of tour dates below!
Pre-order your copy of Aset Forever EP on your favorite platform!
Steam Dusky – "Amongst The Gods" on SoundCloud:
---
Aset Forever EP – Tracklist:
A1. Amongst The Gods
A2. The Ace
A3. Staunch
B1. Angles
B2. The Captain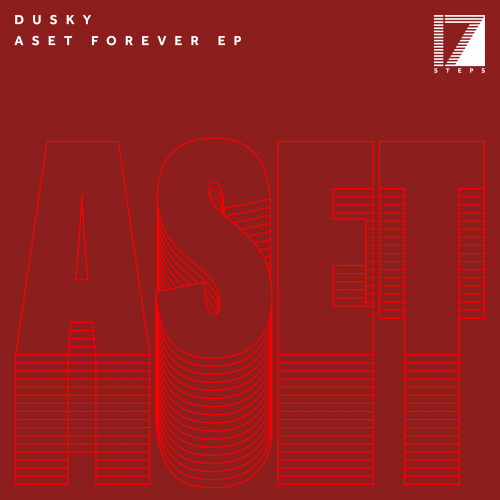 ---
This September, Dusky will be traversing the North American continent and bringing along their signature sets that will keep crowds dancing deep into the night.
Kicking things off in San Diego at CRSSD Festival's Fall edition, the duo will make their way to Toronto, Portland, Denver, and more. Check the cities and dates below, and grab tickets now to catch this dynamic duo!
---
Dusky 2018 North American Tour Dates and Tickets:
9.29 – CRSSD Festival, San Diego CA (Tickets)
10.04 – TBD Venue, Austin TX (Tickets)
10.05 – Kinda Super Disco, Houston TX (Tickets)
10.06 – It'll Do, Dallas TX (Tickets)
10.12 – Coda, Toronto ON (Tickets)
10.13 – Space, Miami FL (Tickets)
10.25 – No Vacancy, Portland OR (Tickets)
10.26 – Sound, Los Angeles CA (Tickets)
10.27 – The Midway, San Francisco CA (Tickets)
11.16 – Sound-Bar, Chicago IL (Tickets)
11.17 – Newspeak, Montreal QC (Tickets)
12.06 – The Social, Orlando FL (Tickets)
12.07 – Analog, Brooklyn NY (Tickets)
12.08 – Vinyl, Dever CO (Tickets)
12.09 – Shady Park, AZ (Tickets)
---
Connect with Dusky on Social Media:
Facebook | Twitter | Instagram | SoundCloud