Released on Lane 8's This Never Happened, Flight Of The Sparrow is the mini-album you're looking for to be the soundtrack to the end of summer!
---
Coming to your speakers straight from Ukraine is rising house music star Anderholm. Becoming well-known for his diverse soundscapes that feature unique samples and sonic textures that bring a live feel to his productions, his releases are ones you should be paying attention to.
An artist that has been firmly supported by Lane 8, this mini-album comes after being featured on the Root To Branch compilation series and releasing a collaboration with the label boss himself in the form of "Bluebird". Anderholm's third release on This Never Happened, Flight of the Sparrow marks his first moves into the extended release realm, and we couldn't be more excited to follow him on this path.
Featuring seven tracks in total, Anderholm has left us seriously impressed with his work on "Secrets", "Kammermusik", and the title track "Flight of the Sparrow". He blends the world of analog and digital to create powerful melodies and basslines that evoke emotions that typically only songs with vocals could bring forth.
Taking the stage with Lane 8 at shows this year, we can't wait to see what is in store for Anderholm as he continues to grow as an artist. His next set will be with the label boss on the Little By Little tour stop at Electric Brixton on September 28! We're hoping for a touch down here on the West Coast sometime soon!
Stream or purchase the Flight of the Sparrow on your favorite platform, and let us know what you think in the comments!
Stream Anderholm's Flight of the Sparrow on Spotify:
---
Anderholm – Flight of the Sparrow – Tracklist:
Secrets
Kammermusik
Timecode
Symphonie Des Fleurs
Orphee
Flight of the Sparrow
Room 89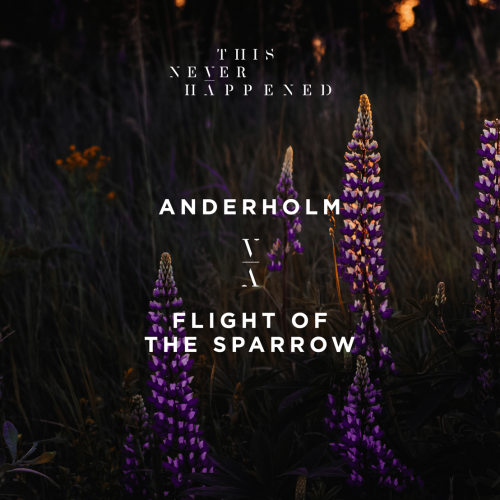 ---
Follow Anderholm on Social Media:
Facebook | Twitter | Instagram | SoundCloud