Lane 8's This Never Happened label announces its first-ever compilation, 'Root To Branch, Volume 1' featuring tracks by three rising stars.
---
Lane 8 launched his label, This Never Happened, in 2016 as a place to launch his own musical productions. Around that same time, he introduced a series of shows bearing the same name intended to be experienced completely free of cell phones and distractions, inviting attendees to form a deeper connection. Now, he is taking the next step with his label's first-ever compilation, Root To Branch, Volume 1.
The melodic house compilation features two tracks by each of three new artists: Limara, Khåen, and Anderholm, all of whom have been constant features in Lane 8's seasonal mixtapes since he began the series. Fans of the mixtape series will no doubt recognize the tracks from his previous editions, now poised for official releases.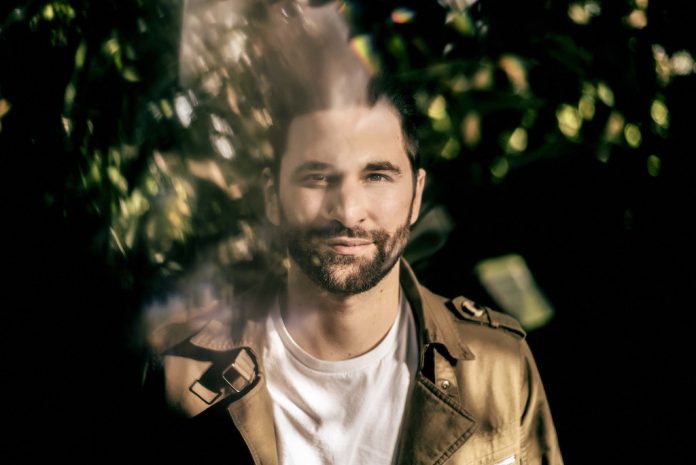 As always, Lane 8 has some well-placed words for his fans, providing a view into his own origin story and what makes these releases so special to him:
"When I first started making my seasonal mixtapes, I was just hunting for the best possible music I could find on the internet. I had little profile, so nobody bothered to send me their demos or upcoming music from their labels. My only option was to work with music I could buy online, and I tried to find stuff that moved me emotionally but wasn't always necessarily the most popular track of the moment.

I remember the feeling of hearing The Magician play my first ever Lane 8 track in his legendary Magic Tape series like it was yesterday. I couldn't stop smiling for about a week! I kept replaying the mix over and over again, not fully believing or comprehending what was happening. Not long after, Jody Wisternoff started playing my music in his mixes, I signed to Anjunadeep, and then things started really taking off for me.

As my profile has grown over the years, more and more artists have sent their music to me, in hopes that I would play it in my seasonal mixtapes. As my mixtapes have become more popular, the artists whose tracks I do play tend to write me afterwards to say how much it means to them that I support their music. It all reminds me of the feeling I had when I first heard my song in that Magic Tape. I think it's time for me to give that same feeling to artists, to give their music that support that meant so much to me a few years ago.

With that in mind, I am extremely excited to announce three new signings for my label, This Never Happened. Anderholm, Khåen and Limara may not be names you're familiar with yet. But all three of these artists have been sending me absolutely incredible music over the last year, and I think it's time for me to give their best tunes a wider platform. You may recognize these tracks – they're THOSE IDs from the spring and summer mixtapes that everyone has been trying to figure out for awhile now 😉

Limara – Nostalgia is the first track we are releasing from a compilation called Root to Branch which will feature 2 of the best tracks from each of the 3 artists mentioned above. I hope you enjoy it!"
"Nostalgia" is a melodic, mellow deep house track featuring an almost tropical flavor, calling to mind relaxed summer days spent in repose with the company of friends. It begins simply, featuring only a bassline, percussion, and an overarching melody, gradually layering in synths, percussion, and a pair of vocals that lend a lush, full feeling to the production. Limara's first track on This Never Happened is poised to be a staple in your summer playlist.
Stream Limara – "Nostalgia" on SoundCloud:
Pre-order Root To Branch, Volume 1 on Beatport.
---
Root To Branch, Volume 1 Tracklist:
Lane 8 – "Fingerprint" (Anderholm Remix)
Anderholm – "Nocturne"
Khåen – "Kyrie"
Khåen – "Whims"
Limara – "Nostalgia"
Limara – "Keep It"
---
Follow Lane 8 on Social Media:
Website | Facebook | Twitter | Instagram | SoundCloud | YouTube