It's time to quiet our voices and focus our attention on Shiba San as he delivers the Dirtybird vibes on two-track EP, Don't Talk! 
---
It has been just short of four months since Shiba San took us on a wild ride with his groovy Relief offering Off To Funk. Not wanting to keep his fans lying in wait for new music, today he inspires those tailfeathers to shimmy and shake once more with two seriously infectious tunes that have found their home on his latest EP Don't Talk. This time around, it is the Dirtybird family of visionaries who are backing him all the way, and with a clear focus, Shiba taps into his techno side.
First up is a title track that proves that you don't need all of the extra bells and whistles when it comes to delivering those dance floor worthy beats. You simply need an infectious pulse, a few interesting drum beats, a little reverb, and a whole lot of Dirtybird quirk to inspire the body to bounce with musical elation. As a vividly unique nod into the techno realm, "Don't Talk" promises to linger through your subconscious far after the last beat steals the airwaves. And much like the quiet enigma that is Shiba San, we must allow the rhythm to do all the talking.
On the flip side, enter in track two, a fantastic tech house party pumper called "Moskito" that just may grab the attention of all you entomologists out there! As if the figurative pest has flown in to take control of the production, "Moskito" calls out to his kind, as the low-end bass powers through our bodies, leaving us helpless as we are trapped under a swarm of bloodsucking psycho bugs!
All kidding aside, Don't Talk certainly has what it takes to carry us through until the next time Shiba San gets down and dirty inside the studio. Grab your copy of the Don't Talk EP on your favorite platform today!
Stream Shiba San – Don't Talk EP on Spotify:
---
Catch Shiba San in action at this year's edition of Dirtybird Campout West! Tickets are selling fast so grab yours before it's too late!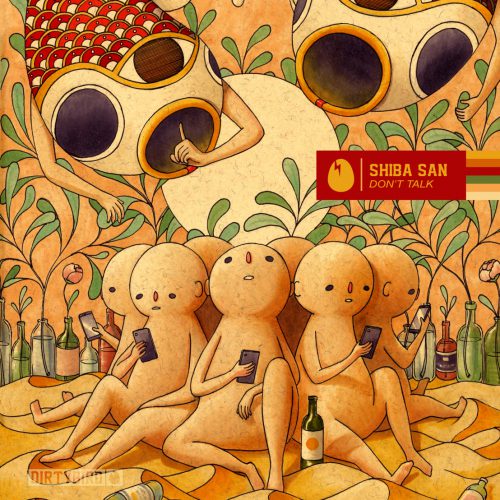 ---
Connect with Shiba San on Social Media:
Website | Facebook | Twitter | Instagram | SoundCloud