Guided by the draw of a beautiful melody and inspired by his many years as one half of Allen and Envy, Steve Allen shines a light on who HE is as a trance tastemaker with debut album Uplift!
---
Just short of two years ago, Allen & Envy shocked the world when they announced that after five years of dominating the scene together, they would close the curtain and set forth on their own individual endeavors. Announcing the split on social media, the duo urged their fans to consider the end of Allen & Envy as a beautiful new beginning as both would remain a strong force in the trance industry. Fast forward to 2018 and Steve Allen has held true to this promise, delivering an exciting debut solo album called Uplift, out now on Uplift Recordings!
"I think "Uplift" is the one word that perfectly defines my style of Trance, and was the right name for the album! An album that is special to me because on a personal level, each track has its own story, written at different times of my life, and having spent many lonely hours creating each song individually, to hear them collectively, they show my progression as not only a producer, but as an artist over many years, and that's something I'm really proud of, and wanted to share with everyone!"

– Steve Allen
Stream Steve Allen – Uplift on Spotify:
---
The word uplift is defined as to elevate or stimulate (someone) morally or spiritually. For Steve Allen, this meaning stands firm as the basis throughout his entire debut album.
Speckled with nostalgia, Steve Allen serves up a healthy dose of undeniable soul food with the inclusion of a number of his biggest remix productions while alongside Scott Envy that runs the historical gamut. From Allen & Envy feat Victoriya's "Don't Say", DRYM & Katty Heath's "Stole The Sun", Radion 6 & Sarah Lynn's "A Desert Rose", and four more Allen & Envy masterpieces, Steve Allen takes us higher with each original and remix, reminding us that while the dynamic duo is no more, their essence will continue to live on for many years to come.
As I listen to the lyrics of "Don't Say", I find myself getting a bit choked up as I long for the days when Allen & Envy seemed to rule the trance planet."You tell me you'll be back again soon. I don't know if I believe you now, but, I will when you call my name. Don't say, don't say, don't say you won't stay or all my colors fade to gray". So much promise and so many incredible moments of reaching my hands to the heavens while allowing the beats to work their magic on my soul. But, then I remember…this is exactly what Steve Allen would want.
In crafting this specific album he chose to pay homage to his history and by balancing the old with the new, I begin to realize that at the end of the day, it is truly about the story. A story of memories made with friends and a story of the divinity found within the music that speaks to the soul. The chapter has been turned and the era of Steve Allen is gearing up to be one wrought with heavenly melodies and powerful auditory dynamics that refuse to be quelled.
To truly make his mark as a lone wolf paving his way into the hearts of the trance masses, Steve Allen makes room for exclusive material, some brand new and a few in their infancy, each and every dripping with his own unique style!
Come with me as we travel back just a short year ago. With his 2017 hits standing out as a raw highlight on Uplift, including Steve Allen & Cathy Burton's "My Awakening", Steve Allen & Sarah Lynn's "Broken Child", and Shogun's "Skyfire" (Steve Allen & Devon Colombage Remix), just to name a few, our hearts are captured and our emotions released through an honest expression of passion, longing, and desire.
As the defining moment in which Steve Allen takes flight on his solo mission, I come to realize that heaven is not just a fantasy. It is real. It is here. It is now. Found in the uplifting essence of everything that Steve Allen lives for, if we take a moment to let the music take us there, there is nothing that we can't get through. And isn't that the point of uplift? To take us out of ourselves and deliver us to a place of happiness, peace, and zen? If I am ever feeling down, all I have to do is press play on this collection of Steve Allen mega hits and instantly all of my stress seems to fade away into oblivion.
But what truly makes this album come full circle is the unveiling of some serious trance majesty delivered just this year as Steve Allen has hit a serious stride.
As many of his latest exclusives were featured at this year's Luminosity Beach Festival, I am instantly taken aback by the power of love with Roman Messer feat Betsie Larkin's "Unite" (Steve Allen Remix), Steve Allen & Jess Morgan's "Re-Given", and Ana Craido, Steve Allen & Solis & Sean Truby's "Frozen River" (Steve Allen Remix). With each and every new offering, Steve Allen brightens our night with tunes that inspire each and every one of us to lock hands and experience the magic as one on the dance floor!
As the flow of each brand new offering melds perfectly with the vibes of old, one thing remains amazingly consistent. While some trance albums take me on an up and down tailspin of emotion, Uplift holds me tight in the pocket of elation and I find that I never grow bored as each track seems to play off of the last. It is the melodic rush that I feel from head to toe and I want to remain in this musical jubilation forever.
Seriously, there is no possible way to come out of this experience without feeling whole once again.
I imagine listening to offerings like "The Remedy" and "Vorny" as I travel to my next trance extravaganza, windows rolled down and the breeze whisking its way through my hair, fully locked into the beautiful journey we call life. It's music like this that makes you appreciate living in the here and now. Its music like this that makes the idea of uplift a true and tangible experience! What level of pure euphoria will Steve Allen take us to next? I personally can't wait to find out!
Want more uplift vibes? Then be sure to check out our post on Uplifting Trance! 
---
Steve Allen – Uplift Tracklist:
Steve Allen & Cathy Burton – My Awakening
Steve Allen & Patrick Dreama – The Remedy
Roman Messer feat Betsie Larkin – Unite (Steve Allen Remix)
Steve Allen – Isolation
DRYM & Katty Heath – Stole The Sun (Allen & Envy Remix)
Steve Allen & Jess Morgan – Re-Given
Radion 6 & Sarah Lynn – A Desert Rose (Allen & Envy Remix)
DRYM & Cathy Burton – Incomplete (Allen & Envy Remix)
Steve Allen & Sue McLaren – Old Flame
DRYM & Sarah Lynn – Silhouette (Allen & Envy Remix)
Allen & Envy feat Victoriya – Don't Say
Ana Craido, Steve Allen & Solis & Sean Truby – Frozen River (Steve Allen Remix)
Venom One feat Sarah Howells – Rush (Allen & Envy Remix)
Steve Allen & Sarah Lynn – Broken Child
Ferry Tayle & Erica Curran – Rescue Me (Allen & Envy Remix)
Steve Allen – Vorny
Shogun – Skyfire (Steve Allen & Devon Colombage Remix)
Raz Nitzan & Kate Louise Smith – This Time (Steve Allen Remix)
Somna & Sarah Russell – Story Untold (Steve Allen & Cold Rush Remix)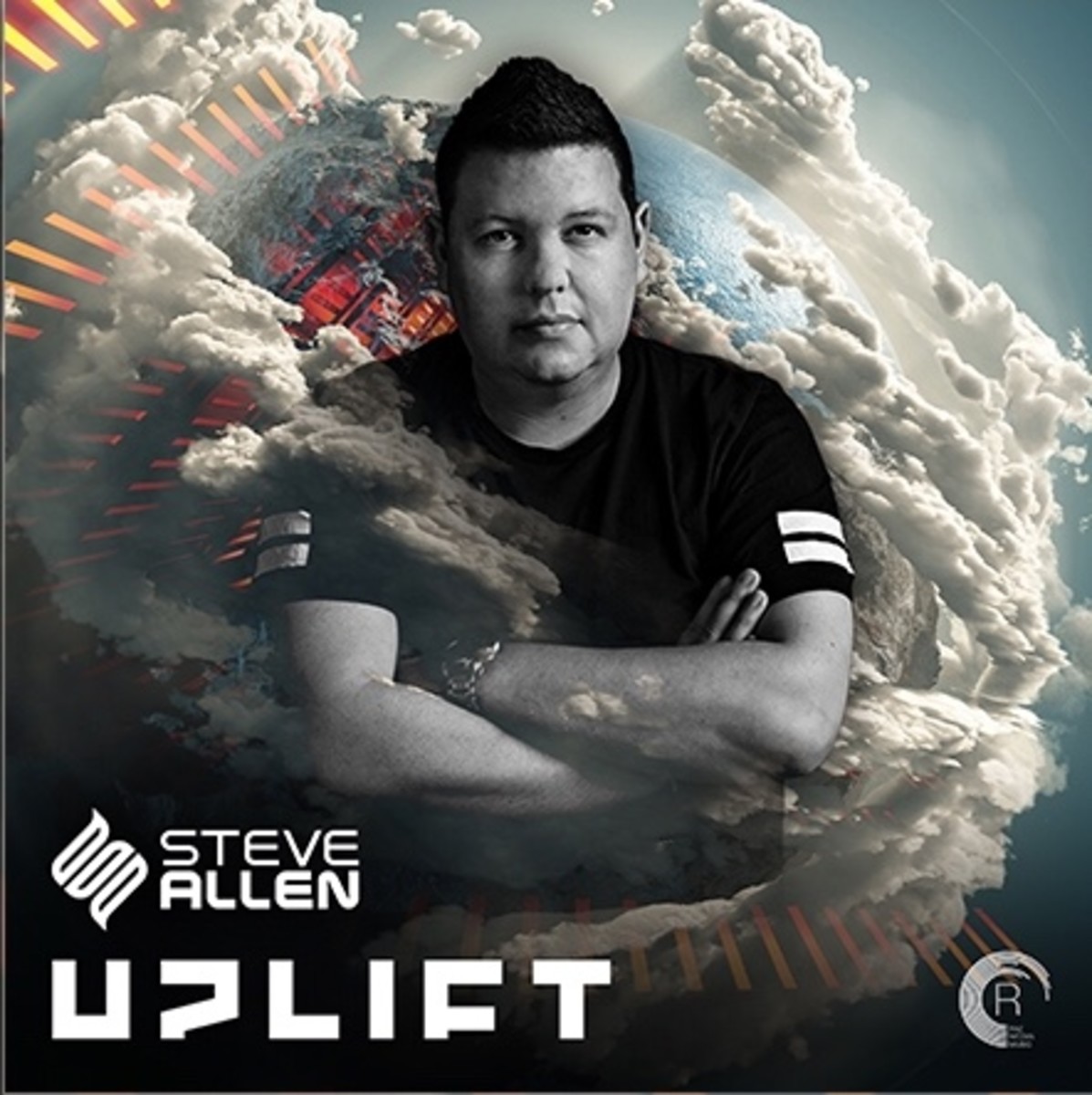 ---
Connect with Steve Allen on Social Media:
Facebook | Twitter | Instagram | SoundCloud