The Pegboard Nerds are closing out #NerdWeek in style with the release of the Full Hearts EP on Monstercat!
---
Well, fellow nerds, this is the moment that the Pegboard Nerds have been building up to all week long. After a string of releases that included "Purple People Eater", and collabs with Dion Timmer on "Escape" and Knife Party on "Harpoon", we now have reached that level of 100% completion as the Full Hearts EP is finally out for your listening pleasure!
In all, the Full Hearts EP features five massive tunes that will surely bring some energy to any playlist that will keep you going into the wee hours of the morning. We've already been moving and grooving to the initial singles off the EP all week, and the full release brings with it two previously unreleased tunes, "OSCar" and "Steel". These tracks show off the duo's mastery of incorporating elements of glitch, bass, and video game music into a unique style that keeps them standing out from the rest.
This diversity found throughout the EP gives listeners a chance to enter from a genre they love while also discovering a passion for other styles on their listening journey. Whether you love an onslaught of bass music or sounds from video games there is something for you on this release!
Stream or purchase the Full Hearts EP on your favorite platform, and let us know what you think in the comments!
Stream Pegboard Nerds' Full Hearts EP on Spotify:
Kicking off their Full Hearts Tour at Tomorrowland last weekend, the duo will be making stops everywhere from San Diego and Seattle to Denver and Chicago before closing things out at Natural Lands Festival in September. Want more details on the tour? Head over to pegboardnerds.com for the full dates and information!
---
Stream Pegboard Nerds' Full Hearts EP – Tracklist:
Harpoon (with Knife Party)
Steel
Purple People Eater
OSCar
Escape (with Dion Timmer)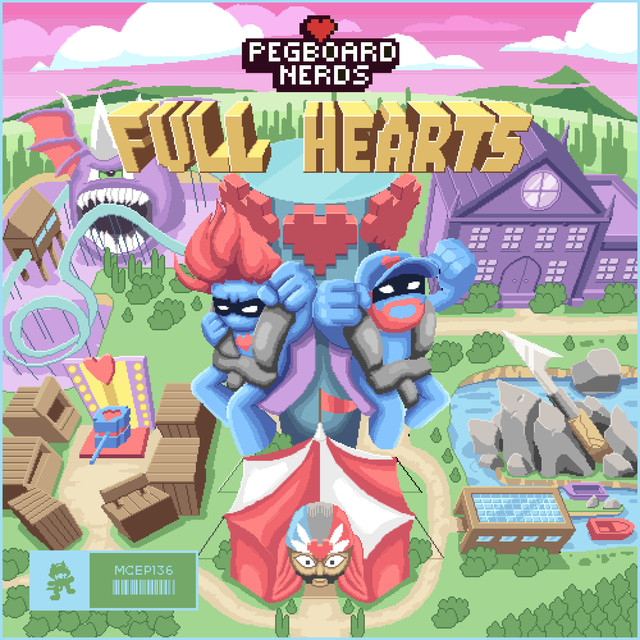 ---
Connect with Pegboard Nerds on Social Media:
Website | Facebook | Twitter | Instagram | SoundCloud | YouTube