Welcome to The Landing, EDM Identity's weekly post highlighting fresh tracks you may have missed!
---
In each edition of The Landing, we intend to highlight some tracks that have landed in our inbox each week that you may have missed, or perhaps shine a light on new music for you to fall in love with.
This week's edition of The Landing features fresh tracks from Stickybuds, Andretta, Deorro & Dirty Audio, K?d, Kill The Noise, Sullivan King, Snails, Notaker x Blackgummy, Zeds Dead, and Axwell /\ Ingrosso!
Listen to some of our favorite tunes from this week and past editions in our playlist and read on for more details on the tunes added below!
The Landing || Volume 073
---

Never going "Back Down" with a new track by Bob Moses!
Completely blown away by their set at Lightning in a Bottle 2017, Canadian electronic duo, Bob Moses, drops a new single from their upcoming album, Battle Lines. "Back Down" gets me excited for what the rest of the album is going to sound like. With its catchy atmospheric vocals and melodic beat, this track is sure to get your body moving. The song gives me a sense of hope and determination. Just like the lyrics say, it makes me never want to go back and never gonna back down.   – Julia
Stream or download Back Down on your favorite platform!
---

Cinematic depth in progressive house on Andretta's "Mako"!
Black Hole label, Avanti, strikes gold with "Mako" from Andretta, a production duo made up of two brothers based in Miami. Don't expect a banging hook here. Instead, place your ears on groove-driven house music that sprinkles the sunlight of summer into your day. Whether it is the rolling bassline that shakes your hips, the subtle percussion work that makes your feet tap, the atmospheric vocals that make your head delirious, or the stunning arpeggios that provide you a dream-like wonder, you'll easily get lost in this one. With support from Above & Beyond, Cosmic Gate, Sander van Doorn, Solarstone, and more, you know this one is going to be a summertime hit. – MyStro
Grab your copy of Mako here!
---

Deorro and Dirty Audio channel Game of Thrones with "Dracarys".
I've loved the releases that Deorro has put out over the years, and his collaborations with Dirty Audio have always been top-notch. When I heard that they would be working together once again, I couldn't wait to hear the final release! Giving a nod to Game of Thrones with the name "Dracarys", this release is just about as powerful as the Khaleesi herself. Bringing that signature Panda Funk style to the table, "Dracarys" is a surefire dance-floor stomper already being played at some major events ahead of its release. Out now on Monstercat, grab your copy of the track today! – Grant
Stream Dracarys on SoundCloud!
---

k?d releases "A.I.", a sizzling and electric melody popping with sultry synth.
If you haven't heard of k?d (pronounced "kid"), now is a good time to jump on the train. Infusing a blend of future bass, drumstep, and dark electro, k?d is a diversified force to be reckoned with in the electronic scene. His latest single, "A.I." is a twisted and sexy concoction of deep and low electro. Wrapped up in mind-warping robotic clicks, "A.I." is sure to get crowds jumping with its undeniable energy. The alien sound is reminiscent of the space bass sounds of REZZ while still retaining a unique quality. No amount of words will do this track justice, so check it out today! – Jayce
Stream or download A.I. on your favorite platform!
---

Kill The Noise, Sullivan King, and Snails finally release their long-awaited dubstep banger, "Shake The Ground".
When I first heard this track in Kill The Noise's set at Lost Lands, I was utterly enthralled. Nothing gets headbangers going more than combining metal and blistering thrashes of dubstep, so "Shake The Ground" became one of my favorite tracks to go crazy to. The switch-up of tempos makes this track absolutely genius as it jumps from neck-breaking dubstep to hard trap and wraps up with infuriating metalstep. If Kill The Noise, Sullivan King, and Snails ever decide to collaborate again in the future, I can't even begin to imagine what new dubstep heights that track will accomplish. In the meantime, check out "Shake The Ground", and be sure to add it to your headbanging playlists! – Jayce
Stream or download Shake The Ground on Spotify!
---

Zeds Dead sweep us off our feet with this entrancing remix of Gorgon City's "Go Deep".
With each new tune Zeds Dead releases, I ask myself "What can't Zeds Dead do?!" The answer still remains "absolutely nothing" with their latest remix of Gorgon City's "Go Deep". Pairing hypnotizing melodies with what I refer to as "slutty bass," Zeds Dead has once again exceeded any and all expectations. This remix perfectly utilizes the husky vocals of Gorgon City's original and coats them with Zeds Dead's signature silky smooth bass wobbles. The second half of the track is where things get nutty. An explosion of bass ripples ranging in delectable deepness forced me to put on the bass face and get as low to the ground as possible. Without a doubt, it's my favorite remix I've heard all year, and it will definitely have me going crazy in their live sets. – Jayce
Stream Go Deep (Zeds Dead remix) on SoundCloud!
---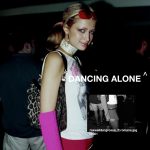 Sun-soaked House boils out of Sweden with "Dancing Alone".
Is there any surprise that Axwell /\ Ingrosso create their best tracks in the summertime?  On "Dancing Alone" they combine again and bring vocalist RØMANS to bring a sense of pop to a House track clearly centered on the warmth of the sun in the summer season.  The story of a man transfixed on a woman dancing alone on the dance floor who both shines and dances without a care in the world plays out over the stabs and underlying melody that begs you to dance alone as well!  Ready for an anthem for the fun of summer?  So are we! – MyStro
Grab your own copy right here!
---

Lost in the stars with BlackGummy & Notaker's "Corrupted"!
Ready for something incredibly cinematic?  Releasing on mau5trap, Notaker teams up with rising star BlackGummy on the first track from his upcoming EREBUS I EP.  Hypnotic, enrapturing bass combines with subtle synth lines that play effortlessly throughout the track.  The three tracks of the EP, "Fatal System Error", "Corrupted", and "Hypersleep", tell a Sci-Fi short story focused on the crash of an AI in space that becomes hostile to the crew of the ship.  There's plenty to get lost in, so we will let this one do its own talking. Trust us – it is stunning! – MyStro
---

Get in that sunshine spirit for Summer with Dustin Husain!

Vocal Trance from Raz Nitzan Music is nothing new. They probably own a significant margin of the market, but rising star Dustin Husain's take on the label owner's track "The Spirit of Summer" with vocalist Ana Criado showcases the beauty of the genre. Winding arpeggio melodies with four-to-the-floor beats call you toward the dance floor – or the shores of Luminosity Festival this weekend – in a manner many trance tracks fail to. Open your ears to the beauty that belies the spirit of summer! – MyStro
---
Check out the promo video we posted in support of this week's episode of The Landing below: