Sasquatch! returned to its roots in 2018 and boy, was this comeback a sweet one!
---
2017 was a tough year for Sasquatch! Music Festival. In an attempt to appease the ever-evolving music festival masses, the three-day event offered a lineup deemed by many Sasquatch! fans as rather underwhelming. Then, mere weeks prior to Memorial Day Weekend, Frank Ocean put the nail in the coffin when he pulled out of his headlining spot. He was replaced by alt-pop duo Twenty One Pilots, who just didn't quite cut it for the Frank fanatics who bought tickets solely to hear "Chanel" performed live.
Unfortunately for one of our favorite PNW festivals, it seemed that not even the breathtaking views of the Columbia River Gorge could compensate for what many felt Sasquatch! had missed for the past few years: the true spirit and magic of the festival. Even though 2017 appeared to mark an unfortunate downturn for Sasquatch!, 2018 would be the year that would show everyone that Sasquatch! would rise as a true comeback kid!
This year's lineup boasted a slew of powerful artists that took our experience to the next level!
From Anderson .Paak with his live band The Free Nationals in tow to Tash Sultana whose looping abilities will never cease to amaze me, I was thoroughly impressed by the talent chosen to lead our journey. In fact, the lineup was so good that any disappointment I felt throughout the weekend was focused on scheduling conflicts. Anderson .Paak and What So Not both closed out the festival Sunday night, so fans of both were forced to choose which set they wanted to end the weekend on.
My love of both rap and electronic music cursed me the previous night as well, when Tyler, The Creator's and Snakehips' Saturday night time slots nearly overlapped entirely. Being an EDM girl at heart, however, I ultimately passed up on Tyler and ended up joining the glow stick-wielding crowd at the El Chupacabra stage to see Snakehips instead.
Regarding stage production, the subtle changes made to this year's setup made a huge difference.
This year, the El Chupacabra Stage received a much-needed makeover. The once tent-covered space, which confined sweaty crowds to a limited and rather suffocating area, was transformed to create a more open and inviting atmosphere. The stage is traditionally reserved for electronic music, similar to the Sahara tent at the Coachella in Indio, which until recently suffered from similar issues due to its constricting tent design. As the electronic music scene continues to grow and cultivate a larger fan base, it makes sense for the stages dedicated to EDM artists to evolve with it.
This year, El Chupacabra was stretched wider and limited its tent covering to the very front of the stage.
Unlike in year's past, when the number of people capable of enjoying a set was capped to however many could squeeze themselves within the confines of the tent flaps, this year's setup was far better suited to accommodate the massive crowds brought in by higher-profile EDM artists such as What So Not and Tokimonsta.
By opening up El Chupacabra, there was a far more dance-friendly space, ensuring that shufflers and fist-pumping bros alike could do their thing without aggravating their neighbors. This was warmly welcomed by myself and other attendees, who were far greater in number compared to last year.
The Yeti Stage was also packed as ever, with a slate filled with strong up-and-comers such as a Seattle-based Sango and Eugene's Japanese Breakfast. After my second year attending the festival, my opinions regarding Yeti are still mixed. While the stage is sandwiched in a cramped location of the venue, which often causes congestion during the more popular acts, the energy created by this proximity always adds a unique buzz to the sets I've managed to catch there.
Despite the expansive venue, which at times can make stage-hopping quite the intimidating trek, there was still an issue of sound bleed over the weekend.
The most notable competition was between the Bigfoot and El Chupacabra stages, as the EDM-centric stage's bass and wub easily overpowered the quieter portions of some of the Bigfoot-stationed artists. Particularly, all-girl rock 'n roll group Thunderpussy's angst-filled guitar riffs pierced through Tash Sultana's set, distracting from an otherwise captivating performance.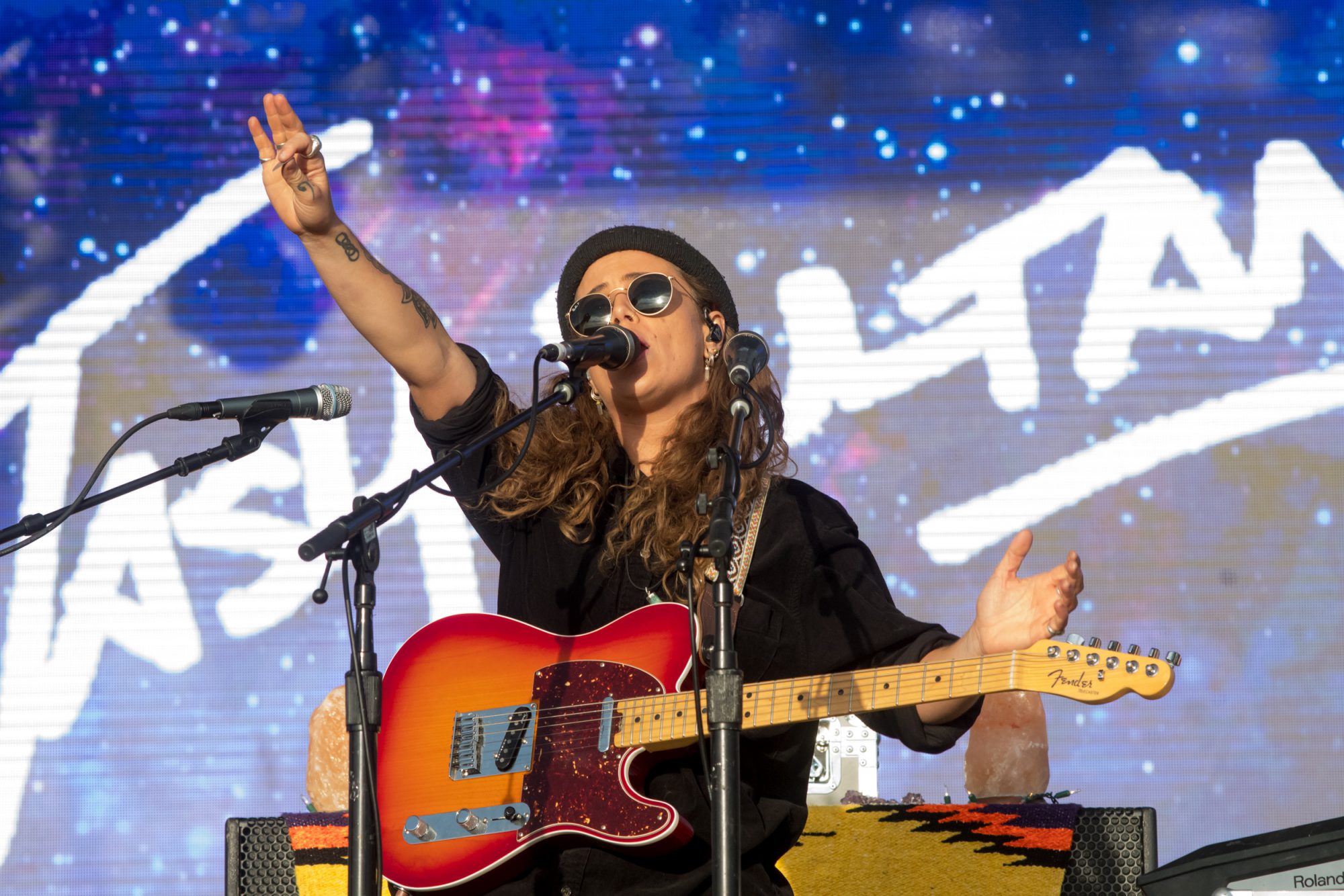 Speaking of Tash Sultana, here are some highlights from the weekend's sets…
Tash Sultana blew audience members away and made us all feel inferior as she expertly navigated from instrument to instrument, looping her own vocals all the while. She shredded on guitar, welcomed everyone to the "Jungle," and even pulled out a freakin' trumpet!
In a time when so many artists and celebrities are using their influence to speak out against social and political issues, the Australian "one-woman band" wonder didn't miss out on an opportunity to do the same. "If you're racist, get the fuck out of my set," Sultana warned audience members. "If you're homophobic, get out."
Along with Sultana, Friday brought a wide variety of talent that left attendees sleepless in anticipation for the rest of the weekend.
Lemaitre lit up El Chupacabra, spinning old favorites off of their 2017 album Chapter One and introducing audience members to newer tracks like "Rocket Girl," as they immersed the crowd in colorful, trippy visuals. Vince Staples wasn't afraid to stir up some discomfort and controversy during his evening set, commenting on the mostly Caucasian crowd while sporting a bullet-proof vest.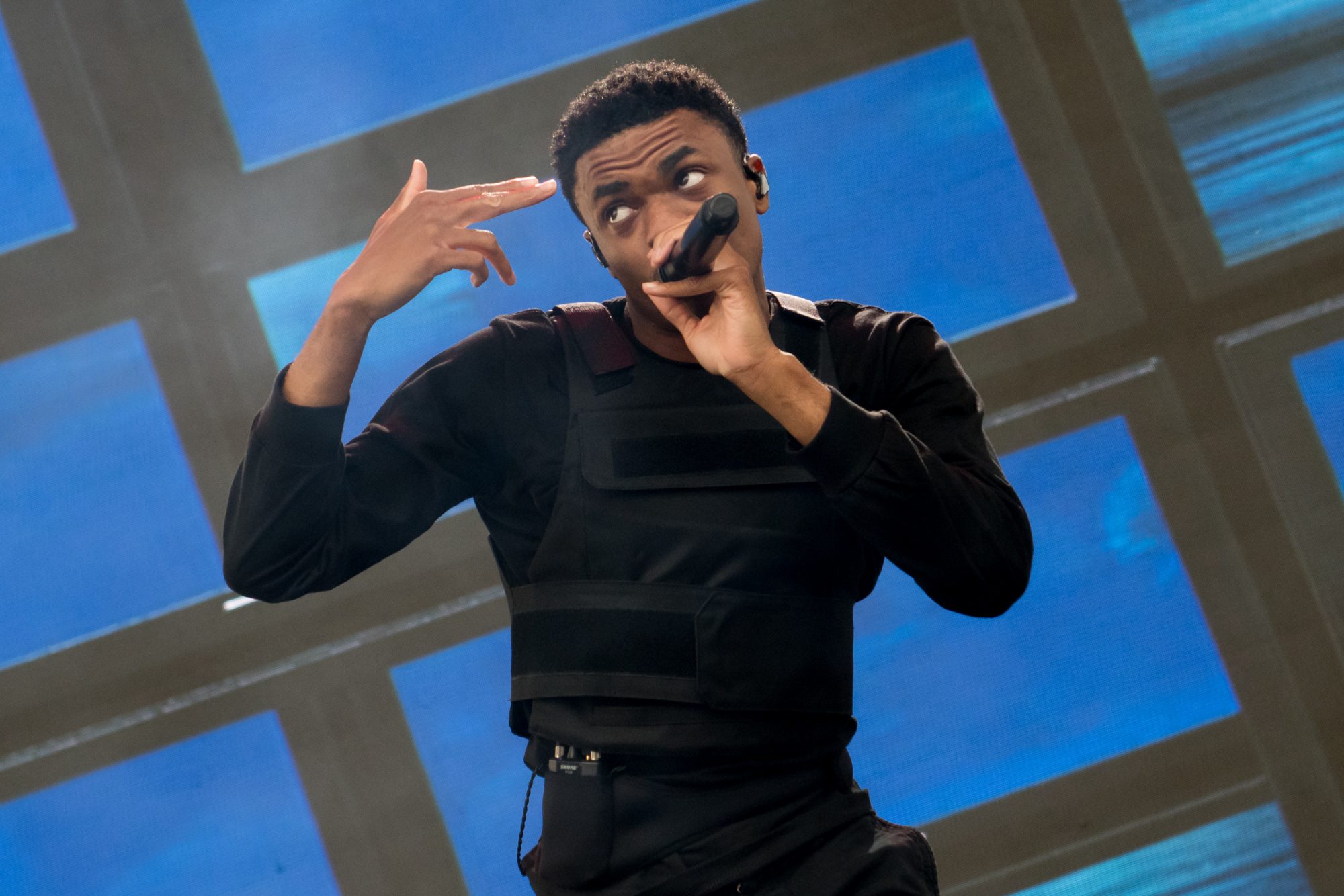 The award for most surprising set goes to David Byrne, who reminded the older crowd why he's such a legend.
Byrne squashed the doubts of the younger Sasquatch!-goers who accidentally stumbled upon his main stage performance while looking enjoying the view with an absolutely amazing set. Joined by a full band and their choreographed dance moves, Byrne proved that he's still got it… even when he's barefoot.
Snakehips closed out the night, delivering a performance that properly showed off their killer mixing skills. They seamlessly weaved together electronic, house, and R&B tracks, dropping a characteristically consistent Snakehips set, alternating between oldies perfect for singing along to and harder house tracks meant for getting down. Ending on fan-favorite "All My Friends Are Wasted", the whole crowd left abuzz with the energetic performance.
Saturday and Sunday brought more of my favorite artists, including Jai Wolf and Oliver.
Lizzo dominated the Sasquatch Stage, bringing an insurmountable stage persona that exhausted even herself at one point. "I'm tired," she admitted to the midday crowd, before taking a well-deserved seat on-stage. Later, Petit Biscuit acted as the calm before the storm, lulling audiences into a dream-like trance as he dropped the Slow Hours remix of his classic "Sunset Lover".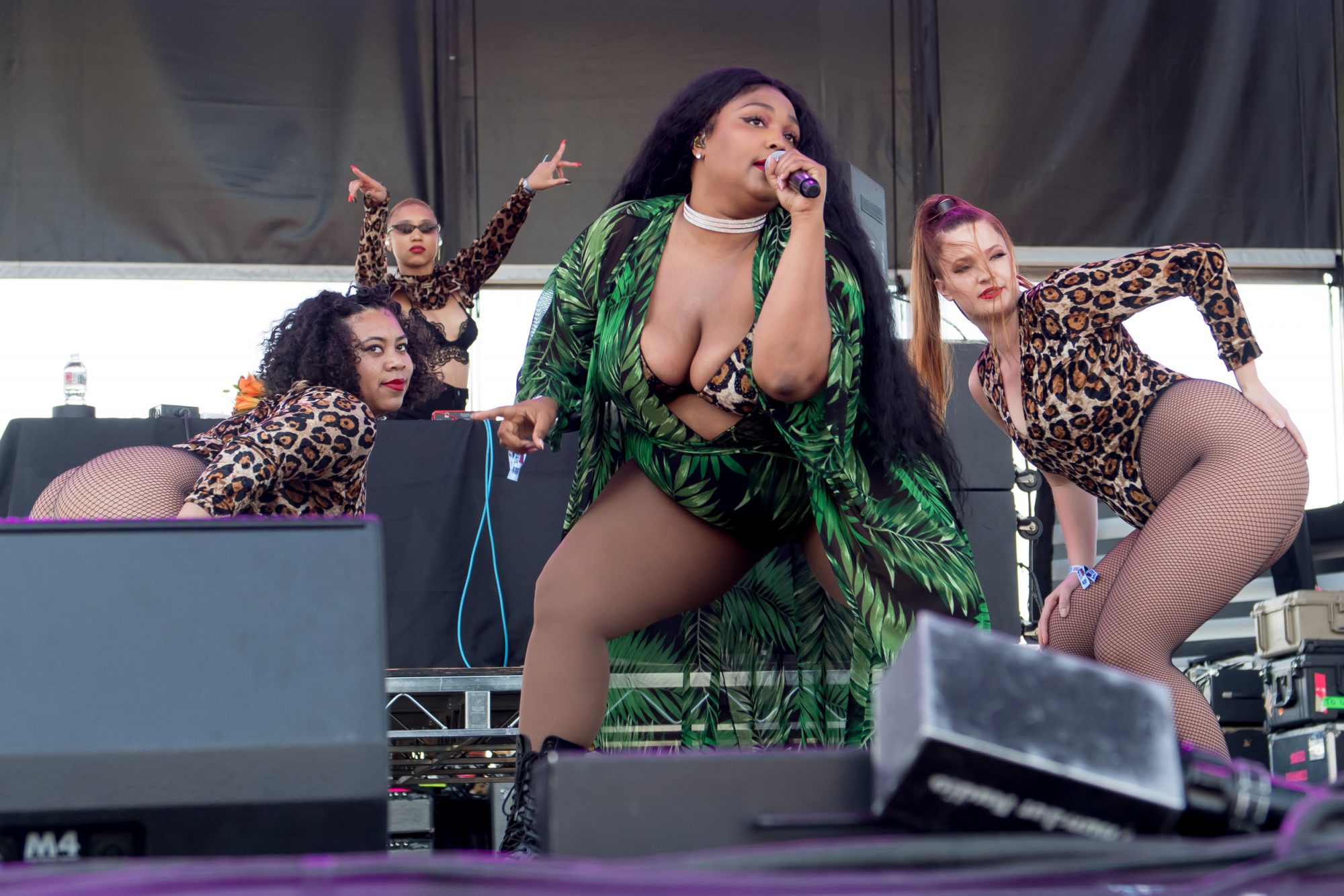 Jai Wolf closed out the night with an epic house and hip-hop-infused set, humbly thanking the crowd and bursting with an excitement that matched that of the crowd's. "Everyone, turn around and look at the fireworks!" He exclaimed, pointing back towards the main stage at Modest Mouse's encore performance firework show.
Oliver kicked off Sunday evening with a set so funky, even the most hungover of audience members couldn't help but get up and dance. Sweat glistened off the crowd as Oliver's groovy synths and disco samplings dominated El Chupacabra and beyond, drawing in an impressive crowd that all eagerly sang along when they dropped one of their oldest tracks, "Light Years Away".
Australian producer What So Not took over the dance stage later that night, as the reality that the weekend was coming to a close began to set in.
Hot off his album release, What So Not spun a superbly eclectic set, incorporating house and bass music elements in a seamless fashion. The artist read his audience well and knew to drop some older favorites like "High You Are", while still highlighting his newer material entirely his own. I couldn't fathom missing Anderson .Paak though, so I was only able to catch the first half of his set, before heading to the Bigfoot stage.
Anderson .Paak never disappoints and he brought his best to the table at Sasquatch!
He lit up the Bigfoot stage, but not without forgetting to introduce each member of his band, The Free Nationals, and reminding everyone about his pre-fame days spent working on a weed farm. After delivering possibly one of the most epic drum performances of all time and unexpectedly performing "Suede" off of his nxworries collab, Paak ended on a high note with an older track off his 2014 Venice album, "Luh You". Anderson, we think we luh you too.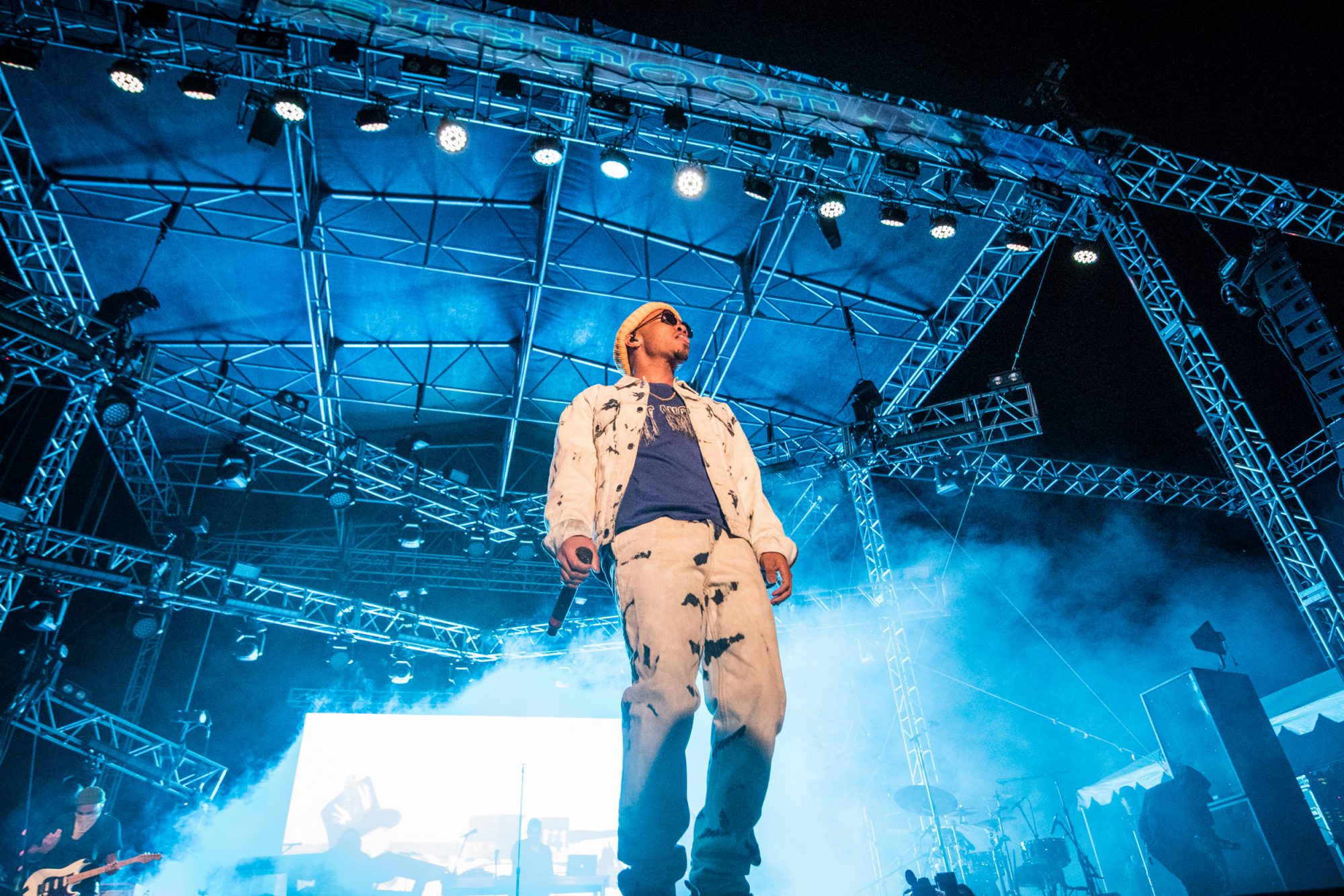 If the past few years have been tough on Sasquatch!, one thing is for certain: this comeback was sweet. 
No festival is perfect and Sasquatch! can make some improvements for future editions. While there was a wide variety of delicious food carts and cocktails, prices were pretty high with a sandwich coming in at a whopping $18. There was also a shortage of water refill stations that would benefit attendees and keep them hydrated in the future.
With that in mind though, Sasquatch! featured the best lineup its had in years, camping was organized well, and the bathrooms were kept just about as clean as anyone could hope for a festival. And of course, you can't forget about that breathtaking view of The Gorge that just never gets old.
After impressing with an undeniably strong 2018 lineup, packed with artists so diverse that it pleased the most obscure of festival-goers, Sasquatch! proved that it's still got it. This year marked the return of that special spirit of Sasquatch! and brought back the magic so many had come to associate with the event, I can't wait to see what 2019 has in store!
Were you at Sasquatch! this year? Let us know how your experience was in the comments!
---
Connect with Sasquatch! Music Festival on Social Media: