On the heels of his first album release Not All The Beautiful Things, we got a chance to talk to the legend, What So Not!
---
I couldn't have been more excited to talk to What So Not, the iconic artist behind massive tracks like "Jaguar," "Touched", and "Tell Me." Otherwise known as Chris Emerson, What So Not has been living the dream following the release of his debut album, Not All The Beautiful Things, but his success is in no way undeserved.
He's steadily built this project over years of dedication, trial and error, and hard work, putting so much heart and creativity into this music that is so innately his. His deep, soulful connection with his songs is evident in the beautiful melodies and intoxicating drops.
It truly was a pleasure talking with Chris; his passion when talking about his work was a breath of fresh air, reminding me of the beauty and power of music. Read on below for all you could want to know about What So Not including behind the scenes on creating Not All The Beautiful Things, crafting his live sets, and exciting travels on tour!
Stream Not All The Beautiful Things on SoundCloud:
---
Your brand new album, Not All The Beautiful Things, features twelve tracks brought together in a cohesive story representing the many facets of your sound. Is there a specific track on the album that means the most to you and why?
No, there is no specific track. They are all kind of like my children, and yeah, exactly that. I built this whole narrative that kind of moves and ebbs and flows across this whole body of work, so I don't like to pick a section. It all just flows together.
The album is especially captivating when you listen to it fully from start to finish, letting it take you on a journey through What So Not. Are you hoping that electronic music returns to albums rather than the constant stream of singles that has characterized the industry within the last few years?
I love that you think that about it. Thank you. Yeah, I mean, I think it depends on what you want to be doing. Whether it's dance music or not, for some people, putting out big festival heavy singles is totally what's happening and working and exciting for what they want.
For me, I really wanted to make an extensive body of work where I had the freedom to do things very left-field and in all different directions. As a matter of fact, it was more like a film score and more cinematic rather than that I knew it would work at a show or a festival or on Spotify, whatever.
I really wanted to just get as creative as I could and not worry about pleasing anybody and just make it… and make it in a way that felt right and would sort of do justice to what the song should be rather than having ideas enclosed on me based on mechanics and marketing and all of those gross kind of things.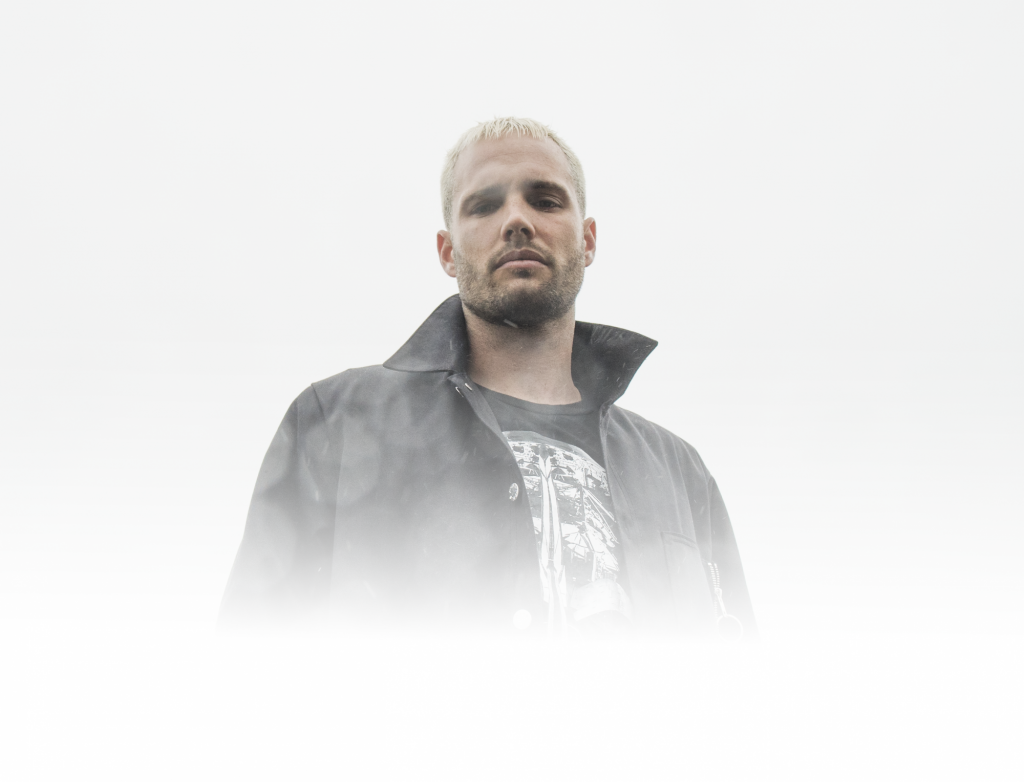 For each song on the album, you gave listeners some insight into what influenced that particular track whether it be a person, place, or idea. This gave each track a whole new layer of meaning for me! What inspired you to include these descriptions? 
I think I just wanted to share what it was about because sometimes… well, there is sort of two parts to this. I like people to hear a song and have their own interpretation of it. I don't want to ever impose my meaning on people because sometimes a song has an alternate meaning for people, and I want them to have every opportunity to have that for themselves and have it mean whatever is going to be important for them.
For me, sharing this stuff was really important for me because there was so much behind each song. There were periods in this album process when I'd have to describe each song to all the people who I work with. This way, they could go on and help me source visualizers and different artists that we could connect with or express the colors and the tones and the textures and the meanings and all of these things when we're trying to write scripts for music videos and trying to come up with what visually represents me on stage, etc.
[Laughs] The first time I talked through the album, I was talking about each song for about one hour. Just so much, there's an abundance of information on every single one like what moment the first concept, how it came about, where the different lyrics and narrative and story came from, and how that grew and developed.
This album was very much one of the first times I dove into songwriting, writing the vocal lyrically and melodically. Probably did that for about half of the tracks and then brought some really amazing friends in to write with me. There was always this narrative written that I expressed to the vocalists and then we can find a connection with each other on a similar story or similar experience and then develop it out from there. So, I wanted to share that with everyone but in a way that still left it open for people to feel their own thoughts about it, as well.
The album also features loads of collaborations with other talented artists like San Holo, SLUMBERJACK, and more. What led to you working with these artists, and were there different approaches you took with them while working in the studio?
I really just like jumping in the room with people and seeing what happens. San and I started that idea the first day we ever met each other, actually — kind of funny. I took that, we had about one session on that, to Australia and I ended up meeting up with Daniel Johns and that was one of the first things we worked on. That was such an interesting experience — he's such a phenomenal artist. And then San over the net sent me that guitar solo right at the end, which was so interesting.
And SLUMBERJACK… working with SLUMBERJACK is always really cool. Those guys are insanely talented in the technical side of things in terms of engineering and sound design. We're pushing each other in all these different directions through that one. We went back and forth. There are even some Skype sessions when Morgan was in Perth and I was in LA and we were just sort of on the phone together while we just made noises and riffs and ideas. Some of the final elements that I just really loved actually came together on those calls.
When did you decide that you would be making an album rather than another EP?
When I did the Divide & Conquer EP it really, really excited me, especially the tracks like "Severance" and "Adieu" and seeing the reaction they got. "Adieu" was a song I made on the day the EP was due — just kind of as a throwaway thing. I was like, all right, this is nice and sort of wonky, I'm going to throw this on the EP. That ended up being one of the most streamed songs of the entire EP, just this wonky outro.
It's really cool that you can just put something out that you're just really vibing on. I had no idea that would work for anyone. I just liked it, so I put it out. Then I was like, oh wow, that actually gets a good reception when you do that. So that excited me going into the album process and just be free with it.
Your set at Ultra looked wild. I caught a bit of your new track with Skrillex, "Goh", on the live stream! Bangers like "Goh" are always sure to go off at a club or festival, but how do you integrate your more orchestral tracks into your live sets?
Well, it's been easy on this tour that I'm on right now because it's actually somewhat of a live show. I have Trev Lukather, who's actually the son of Steve Lukather from Toto, who is actually on the whole tour with me performing guitar and we've worked out all of these really interesting ways of fusing the known festival sort of soundscapes and drops with live instrumentation.
I'll be playing drums on this tour as well, so it's been really fun to do those orchestral and musical moments live. Even songs like the remix of AWOLNation with QUIX, "Run", doing that with live drums and a live guitar is very, very wild.
So it's been fun to do all that, and in terms of your question, it's been so cool playing those quick cinematic or orchestral songs at a festival and at a show even without all the instrumentation and seeing such a positive response from people. People being patient and having anticipation and being excited by these very very reserved and down moments is really cool to see.
Your Beautiful Things World Tour is in full force, hitting cities all around the world from India to China. Which places have been the most memorable so far?
Oh my, I can't even there's so many. I went to India. I did my first tour of India to start this tour and it really blew me away over there. It's just there's so, so, so many people, and dance music and bass music are becoming such a big thing over there. It's like it was 2010 all over again and would play a few records and people would like, for the first few seconds, not even know how to react or dance. Then they'd just kinda start flipping out and screaming. It was really cool to see.
It was like introducing a whole scene to people again, and I haven't seen reactions like that for many years because this scene has gone on for some time now. Not that being used to it is bad either, but you know, it was cool to see the surprise and excitement.
Also, I just went to South America. I actually went to South America about six or seven years ago. I quit my job and went backpacking over there. That was the exact moment I decided to come back to Australia and never get a real job again and do music full-time. It was really cool to go back there and play four shows, and locals are absolutely insane. Especially Santiago was like one of the craziest shows I've ever had in my life. I got to go surfing over there a bunch, Rio just for fun for a few days, and yeah, it was a really amazing experience.
Oh, and then I went from there straight to Ultra Miami and then to Whistler snowboarding. So, I went from board shorts on the beach in Rio to hitting the slopes in Whistler which was pretty cool within about the space of two days.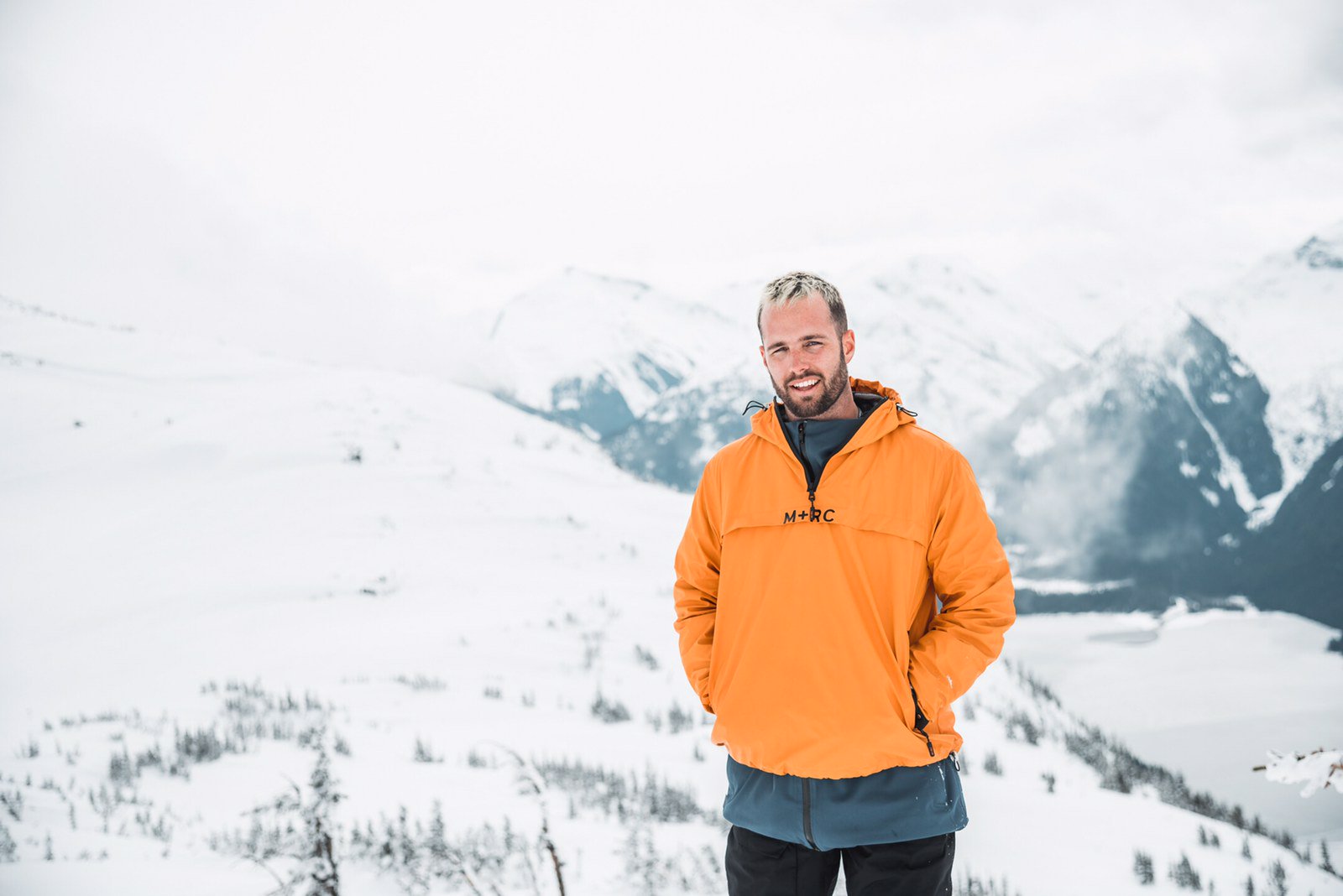 You've attained a huge amount of success in your career thus far. This album was an impressive milestone. What advice would you give to your younger self who was just starting off?
Just to hang on. Yeah, I mean there's not really anything you can say because you just kinda got to go through it, you know? You've gotta just bear the brunt of all the crazy things coming your way, and I think the most important thing is probably composure. Being composed in tense situations, because it gets very full-on on the road. You're getting three to four hours of sleep per night and having to deal with and handle so many crazy things behind the scenes. And then just jump up on stage every single night and just give it all you've got like there's nothing else going on in your life. It's just kind of wild.
You're originally from Australia. How would you compare the current electronic music scene in your home country to that in the United States?
I would kind of have no idea at this point because I'm rarely there anymore. It was incredible when I left, but when I left was when they brought in these Lock Out Laws, and apparently, it just crippled the entire industry over there which really sucks. So I'm not really sure where it's at right now, but I believe it's not the best which is very unfortunate.
Now that the album is out and tour on the way, what's next for What So Not? Are there any specific festival performances that you're especially excited for this summer?
Yeah, I mean I'm doing this live show right now for the first time. I'm four shows deep with a month-long bus tour. I really can't believe how incredible it's going so far. We sold out three shows this weekend including the Palladium in Los Angeles, which is the biggest show I've ever done in my life. I think, yeah, it is the biggest show I've ever done for this project in terms of my own show. It's been so cool to have so many friends and guests coming out and just hanging down at the venue, it's been such good vibes.
Everything right now for me is focusing on really delivering a totally new and unique show with my giant peacock horse monster truck production. And of course, I have new live elements. [Laughs] We've had to rent little drum kits in studio rooms all across America this past weekend and just getting my muscle memory back. I haven't played drums in years and suddenly I'm on tour playing, but I'm getting my skills back up and technique and making sure it's still solid every night. I've just started doing some more interesting fills, and I'll have a bit more flair by the end of the tour than at the start.
Finally, if you could transform into one animal, what would it be and why?
Hm, one animal. Well, that's a tough one, it's probably a tossup between… I really feel very close to dolphins. I would probably be a dolphin, or I would like to be the peacock horse, that could be kind of fun, but that would be a lot of responsibility. Yeah, there's this whole meaning behind the whole thing so I don't know if I want to bear that crutch. Maybe just the dolphin then!
---
Connect with What So Not on Social Media: 
Website | Facebook | Twitter | Instagram | SoundCloud