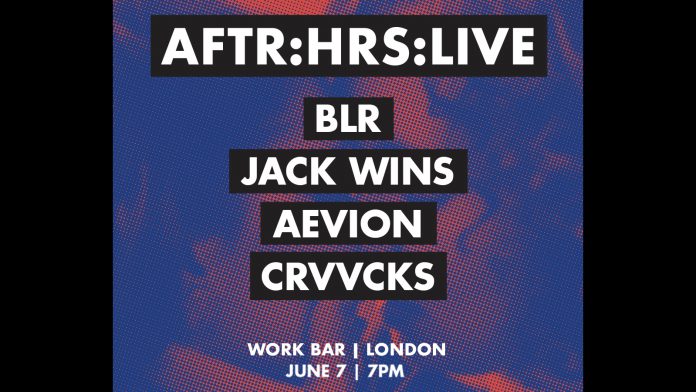 Founded in 2016, Tiësto's side label AFTR:HRS is bringing you a next level live stream experience on June 7!
---
Boiling out of the pot of Deep House & House the AFTR:HRS (pronounced After Hours) label represents a stylistic precedence for Tiësto to reinvigorate his sound.  Since then, the label's gravitated a solid foundation together of amazing artists on the catalog of releases.  Now that the label's running forward with all cylinders firing, they are ready for a new superstructure to form.
If you are in the London area, you can join the AFTR:HRS group over at Work Bar for a feast of amazing beats from the talented roster that they are playing host to.  The venue is an intimate affair – 100 person capacity showcases just how intimate we mean! You can't buy tickets for this one though – you have to RSVP due to the limited access.
The lineup represents a blend of established and upcoming artists that are sure to please the ears!
Whatever flavor of the deeper sounds you enjoy in the House sphere, you'll likely hear a set from someone right up your alley.  Featuring established and rising stars Aevion, Crvvcks, Iceleak, Jack Wins, and BLR, this show is one not to miss.  Even if you can't attend the event itself in person, you can still participate with a fun listening experience on the live stream.
AFTR:HRS is ready to showcase their diverse talent on Thursday, 07 June 2018 in the UK. You can tune in live by visiting the AFTR:HRS Facebook Page!
Watch the AFTR:HRS Live Stream on YouTube:
Let's take a look at the artists that will be playing live on the stream!
---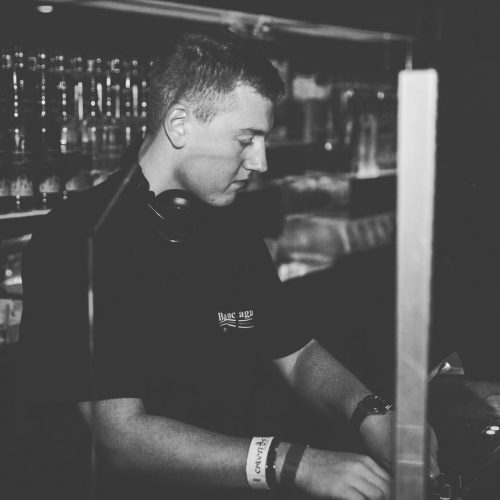 Aevion
Facebook | Twitter | SoundCloud
Relatively new Aevion is making a splash onto the music scene with a solid selection of soulful, groove-filled House that really grabs the ears.  There is a lightness to this London area producer's sound that perfectly reflects the road from Spring into Summer and we can't wait to hear more during the live stream. Check out Aevion's new release on AFTR:HRS titled "Heartbeat" below on SoundCloud.
---

Crvvcks
Facebook | Twitter | SoundCloud
Pronounced Crooks, the UK based producer Crvvks, offers a plentiful helping of Deep House vibes that feel very similar to the artist above.  His style choices have a touch more Rhythm-&-Blues feel to them when it comes to original productions, but he retain the Deep House vibes.  Rain in the summertime means nothing when you have some Crvvks to listen to.
---

Iceleak
Facebook | Twitter | SoundCloud
Iceleak hail from Milan, Italy and bring a bit more funky groove to the style of House from the two artists we mentioned so far.  You will find their tracks tinged with the beauty of vocals – and while that may feel a bit strange at first, it never feels all that out of place.  The duo are ready to take us on a warm journey through their sound come the 7th. Check out their track "Don't Leave Me" featuring vocals by Karl Michael on SoundCloud below!
---

Jack Wins
Facebook | Twitter | SoundCloud
You can recognize a Jack Wins track pretty quickly by two big qualities: the snappy appeal of his hooks and the bounciness in his heartwarming beats.  Jack does not have one home for his unique blend of House music – though he will pop up on Laidback Luke's Mixmash labels, along with Armada Deep, and of course AFTR:HRS!
If you dig the vibes of the Helvetic Nerds and the company they keep, you'll find Jack Wins right in your swim lane.  Shout out to Maria for the awesome interview we had a few months back with Jack too – read it here!
---

BLR
Facebook | Twitter | SoundCloud
The gentleman behind BLR is the illustrious Leon Bolier.  First bursting onto the electronic music scene as a Trance act, Leon's career has ridden the waves over time in dance music – from House to Deep House, remixing old classics, bringing light to new sounds, and even rocking deeper sounds in the Technosphere.
For his BLR alias, Leon offers the crowd a swath of House tunes – some Deep, some Pop-flavored – but all easy to experiment with.  What Leon will do during the live stream remains to be seen but we are excited to hear his latest tastes. Listen to the debut record on AFTR:HRS with BLR's "Nungwi" on SoundCloud!
---
Check out the promo video below and get ready for the live stream fun with us!
JUNE 7TH AT @workbarlondon! https://t.co/E1mvOhQUHh @OfficialAevion @crvvcksuk @weareIceleak @BLRofficial @JackWinsMusic pic.twitter.com/sY4QHlteVQ

— Musical Freedom (@musicalfreedom) June 2, 2018
---
Follow AFTR:HRS on social media through the links below:
Facebook | Twitter | Instagram | SoundCloud | YouTube