JSTJR talks new track "Tiguere", playing EDC Las Vegas, his thoughts on Brownies & Lemonade, and more!
---
When you're looking at the current crop of rising stars in the electronic music scene, it is hard to ignore the sounds coming out of JSTJR's studio. This open-format DJ hails from the East Coast and brings a unique flair to each and every one of his songs and sets. As an artist whose sound that can truly be defined as global, JSTJR incorporates elements from genres like dancehall, moombahton, and hip-hop, blends them together, and creates an infectious sound that crowds can't get enough of.
JSTJR has brought his open-format style of DJing from coast to coast and taking no prisoners along the way. Aside from his sets that have crowds getting down and dirty on the dancefloor, he has released a slew of originals like "Party" and "158", as well as an edit of "Dame Tu Casita" that has left us impressed. Dropping "Tiguere" on May 30, it is clear that JSTJR will continue to release some fuego tunes in the future.
Recently joining Kayzo for the Outbreak Tour and taking the stage for some epic sets at EDC Las Vegas on the Parliament Art Car and stereoBLOOM stage, we knew we had to sit down and chat with this rising star. Check out his fresh track "Tiguere" below and read on for our full interview with JSTJR from EDCLV this year!
Stream JSTJR – Tiguere (feat. Jenn Morel) on SoundCloud:
---
You're playing at set at the brand new stereoBLOOM stage at EDC Las Vegas tonight. What elements do you strive to bring to the set?
Well, I really champion sounds from around the world so I'm doing a lot of moombahton which is something I've been working a lot on lately. I pride myself on being an open format DJ and not really being just one sound, so it's all over the place, bringing cool fresh unique sounds that no one else is playing.
You also just played a dope set on the Parliament Art Car. In what ways did you approach that set differently than the one coming up at stereoBLOOM?
For the art car I just kind of put all my USBs in and sorted by BPM. I picked a song to start on and then went with the flow. I'll be a little more scientific at the stereoBLOOM stage, I've got a cool intro planned out and all that stuff so it's a little more premeditated, but I still like to not know where I'm going and just have a general layout.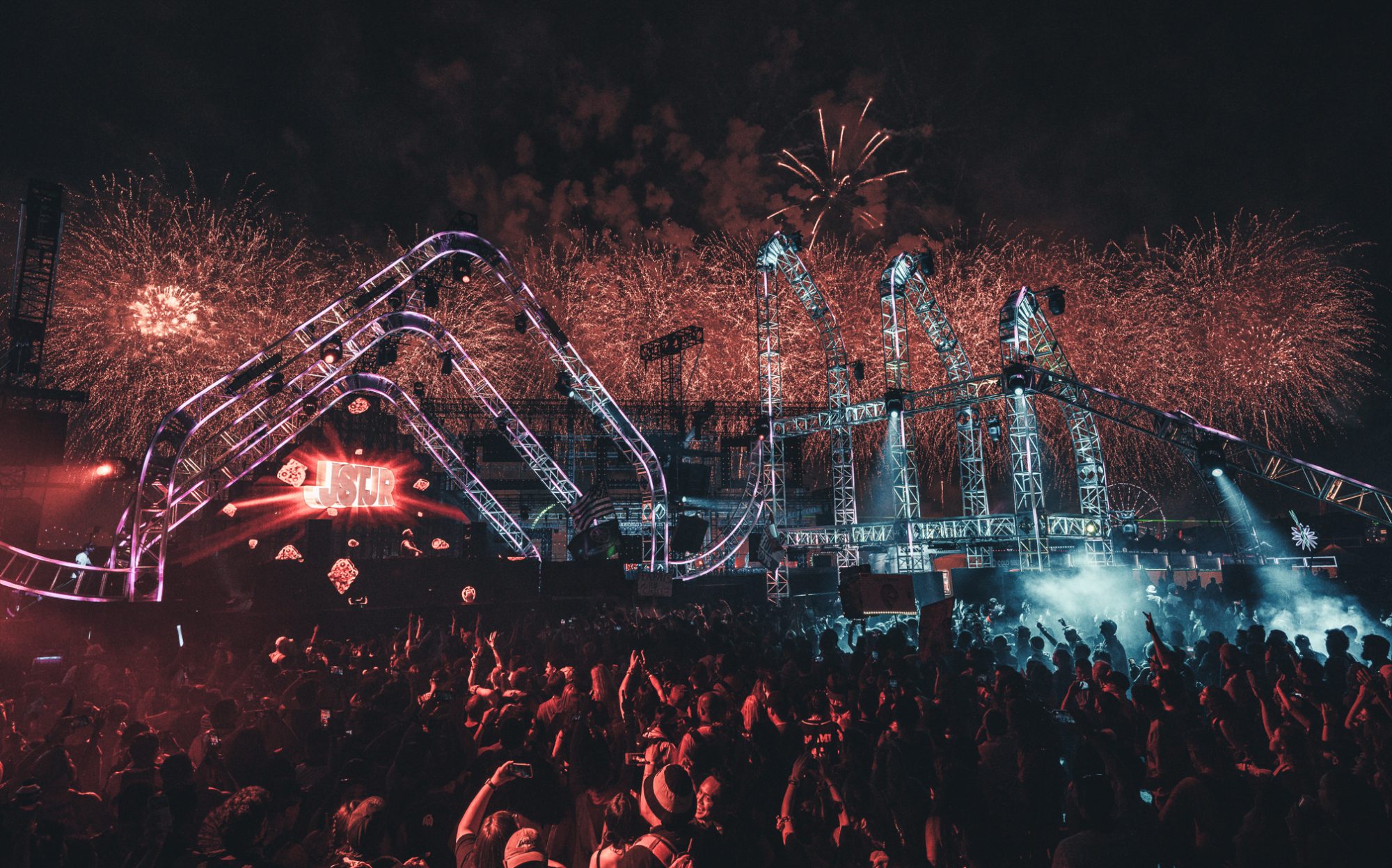 Since you've been here, are there any artists playing EDCLV that you've been able to catch?
Unfortunately, I didn't catch a lot of people I'd like to see like GTA yesterday, I love those dudes and 4B. Dubloadz plays later tonight and Gammer plays later too, he's a good homie and I just went on tour with all these dudes so I definitely want to see them. But yeah, I just like to walk around and wander a bit.
Your bootleg of "Dame Tu Casita" just dropped a few weeks ago. What was the creative process?
It's actually kind of a long story, but that song, even though its a meme right now with that alien dance video. Before I saw that meme my buddy showed me this old Reggaeton mixtape where the song is originally from and it's really cool. I wanted to pick a song off that mixtape and then I saw the meme and it was kind of this weird moment, like I kind of have to jump on this.
So creatively it was just like any bootleg or remix where I just load it into Ableton and figure out where I want to go with it, but it was a cool culmination of finding out about it where it was originally from and then seeing it on the internet. And I was like whoa, this was a perfect moment.
Earlier this month you mentioned that you'll be dropping a new track, "Tiguere", on May 30. Can we expect more bouncy moombahton vibes from this new tune?
Yeah, actually it's a little more latin-pop music, vocal-driven. Jenn Morel is on it, she's amazing and there's proper verse chorus vibe. But I actually just finished a VIP version of it for EDC so that one is a little more bouncy, moombahton vibe but original is sick too, it's very dancehall, moombahton, in the middle there.
So you've played some parties with Brownies & Lemonade including their hosted stage at the Heineken House at Coachella. What do you feel they have brought to the scene with their events?
Just offering another fresh perspective as opposed to the same thing that happens over and over, they really established their sound. I moved to LA two and a half years ago and they were just really starting to bubble and pop then, so I've seen them take this huge authoritative space in the scene and be like this is what we do. It's been cool to see them take over the Heineken House and Camp EDC here, they're doing it, they're awesome.
Grace: Yeah, I remember two years ago when they were just doing their warehouse parties and now they're doing these huge events, it's crazy.
Yeah and it's always been the same, they've been the same cool guys who care about the sound but they've found cooler, better opportunities and they take it and rock it.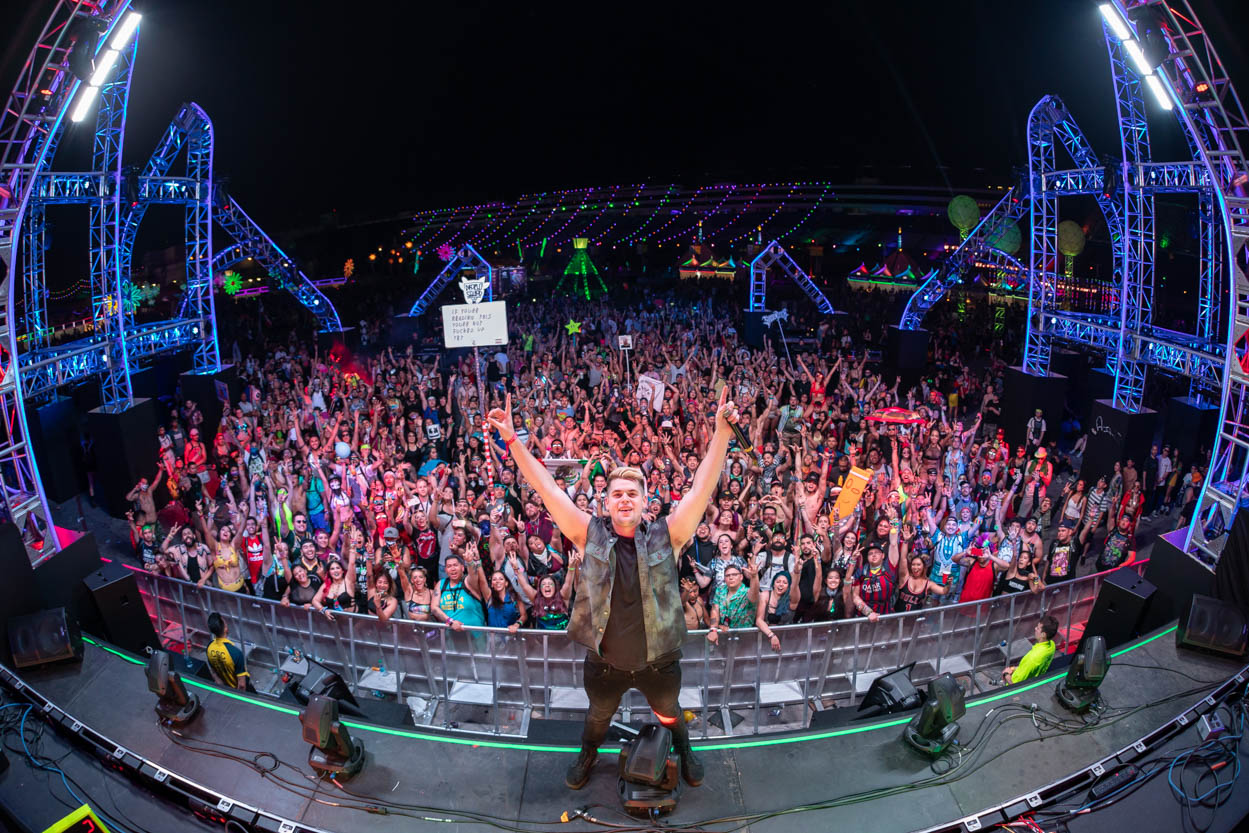 As you mentioned earlier you went on tour with Kayzo and Gammer this year, is there anything from their releases or sets that inspired you to incorporate into your own work?
Yeah for sure, I've grabbed a couple of Gammer edits that he played on tour that I play now. [Laughs] All his stuff, even the edits, everyone has started to play them and the sound is just like…I wouldn't say the opposite of mine, but just different from mine. So I've totally been inspired by seeing the masses react to their hard, fast style of music. And you know, fitting a little bit into my sets where I can for sure.
So what has your biggest hurdle you've faced so far as an artist and how did you overcome it?
It's sort of a hurdle I'm constantly jumping over, but it's more about being unique and offering a different perspective of being a DJ. In a world of EDM superstars, I'm a DJ and I'm a producer, but it's about offering a unique take on it and actually being a DJ and playing a lot of different genres and offering insight into the sounds that I enjoy and not just what everyone wants to hear, you know?
So that has been a huge hurdle to overcome and I'm constantly jumping over it and tripping over it. Or flying over it because there are brave moments and harder moments, but doing that keeps me passionate about it so that's what I'll always do for sure.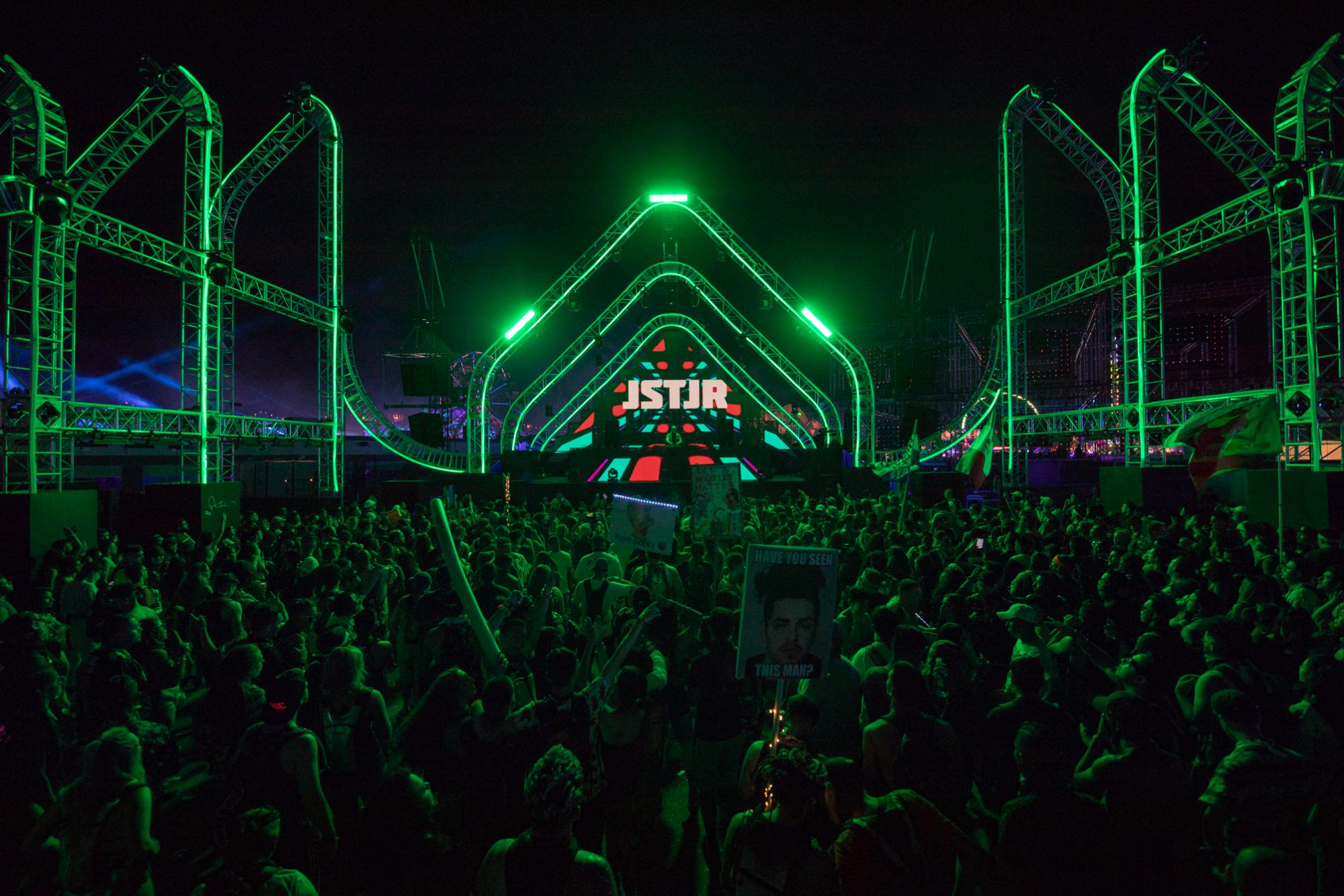 As an artist, what are some of your goals for this year?
In the same way where I'm kind of DJing on the fly, I am also doing my career on the fly. Not like I don't have big plans, I have huge goals and I'm working on a record label, but everything I do I let happen naturally and I never want to force anything. So just making cool new music and continuing to offer the scene a new sound. Every year just grows and grows so I just keep doing what I'm doing and expecting it to keep going how it goes.
Lastly, as a taco enthusiast, where can you get the best tacos in LA?
So, I'm so bad at picking a favorite anything. I moved to Boyle Heights just about a year and a half ago and this place King Taco does a really good Cabeza, which is cow's head, and Chicharron, which are two kinds of weird tacos honestly. But I used to live next to this truck, Leo's Tacos, and I'd say they do the best Al Pastor tacos, they're out there with a three-foot diameter spit every night with a giant pineapple on top, I really like that. Record that, that's facts. And my tacos are good too, JSTJR's tacos.
Grace: That's right you have your taco nights too!
Yeah, yeah, most of my friends are from Latin-American descent and I've impressed them. A lot of them say I have good tacos, so I feel like I have a bit of a seal of approval. [Laughs]
Grace: thanks for chatting with us!
Thanks!
---
Connect with JSTJR on Social Media:
Facebook | Twitter | Instagram | SoundCloud