RESISTANCE returns to Brasil, Chile, Argentina, Mexico, Peru, and Colombia with new stops in Uruguay, Bolivia, Ecuador, and Panama!
---
Coming off an impressive edition of RESISTANCE Mexico City that brought some of the best names in house and techno over the course of three days, more news has surfaced for the rest of Latin America. Continuing on with their plans of global domination, RESISTANCE has announced a 10-stop tour of the region that will bring the sounds of the underground from Mexico to the tip of South America.
Set to take place during late September and early October this year, the brand will be making headlines with their renowned shows in cities like Santiago, Buenos Aires, and Medellin. With the new year also comes new expansions, with RESISTANCE touching down in Panama City, Quito, Montevideo, and Santa Cruz for their first standalone shows in those cities.
While RESISTANCE Mexico City just wrapped up last month it doesn't mean that they'll be without the sounds of house and techno for too long, as the hosted stage will be back at Ultra Mexico City this October. Hosted over two days, this year's edition is sure to be one of the best yet and a quick trip for anyone traveling from the United States.
Check out the full list of dates below and let us know which stop you'll be heading to in the comments! If you can't make any of these upcoming shows don't fret, because the brand will be touring the globe throughout the remainder of the year. Additionally, you can get your dose of house and techno all summer long at their residency in Ibiza!
Tickets for all Latin America shows are available now via RESISTANCEmusic.com, with Ultra Mexico City tickets available via UMFMexico.com/tickets!
RESISTANCE LATIN AMERICA 2018 Flyer: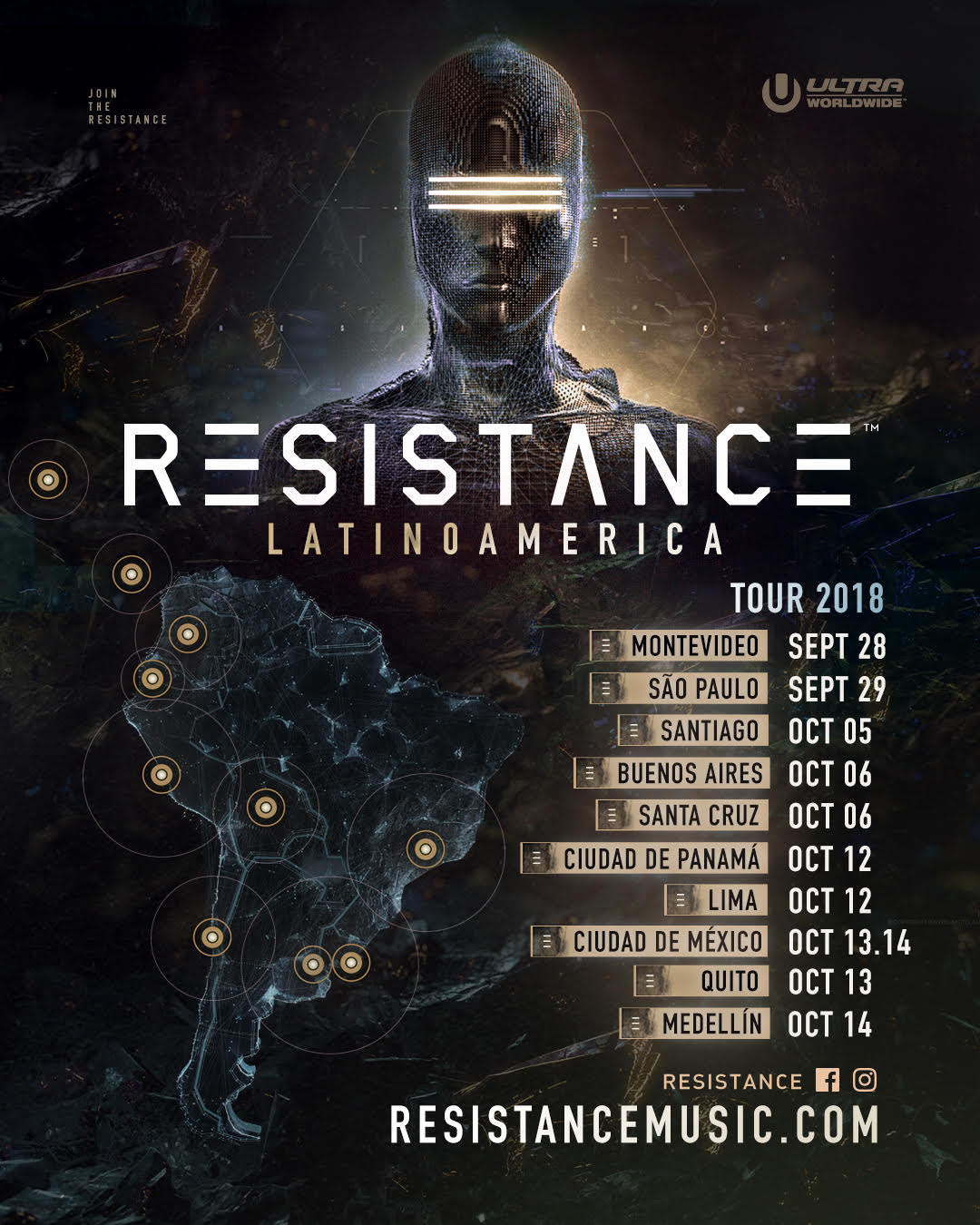 ---
RESISTANCE LATIN AMERICA 2018 Dates:
MONTEVIDEO (09/28)
SÃO PAULO (09/29)
SANTIAGO (10/05)
BUENOS AIRES (10/06)
SANTA CRUZ (10/06)
PANAMA CITY (10/12)
LIMA (10/12)
ULTRA MEXICO CITY (10/13-14)
QUITO (10/13)
MEDELLIN (10/14)
---
Follow RESISTANCE on Social Media: