Phoenix Lights made its return to the desert for another mind-abducting weekend!
---
When it comes to Arizona's electronic music scene, Phoenix Lights is an event that stands out from the rest. I have attended the last 2 editions and it gets better each time. This year's event was held at The Park at Wildhorse Park on the weekend of April 7 and 8 and hosted headliners Martin Garrix, Diplo, Gucci Mane, and Travis Scott. 
There were also a ton of amazing supporting artists like Fisher, Autograf, Kasbo, and Chris Lake. Between the venue, music, and desert vibes, this year's Phoenix Lights has had me thinking of going again next year the moment we left the parking lot.
Finding the new venue was a breeze, as was getting from stage to stage inside.
Between last year's event and this year, the only big difference was the venue change. The Park at Wildhorse Park was no more than five minutes away from last year's event so finding the new venue was a breeze. Upon walking into the festival there was minor sound overlap between stages, but as the day progressed it became a non-issue. The venue itself was not very large making the walk between the three stages quick and easy.
The Mothership was home to the headliners, with all the production bells and whistles. Even with the caliber of headliners playing the main stage, it never felt too crowded. The Invasion was the second main stage, and it was slightly smaller but hosted some huge performances from Gramatik, Bear Grillz, and Goldfish. The last stage was the Colony, which hosted more house music and reenergized me anytime I walked by.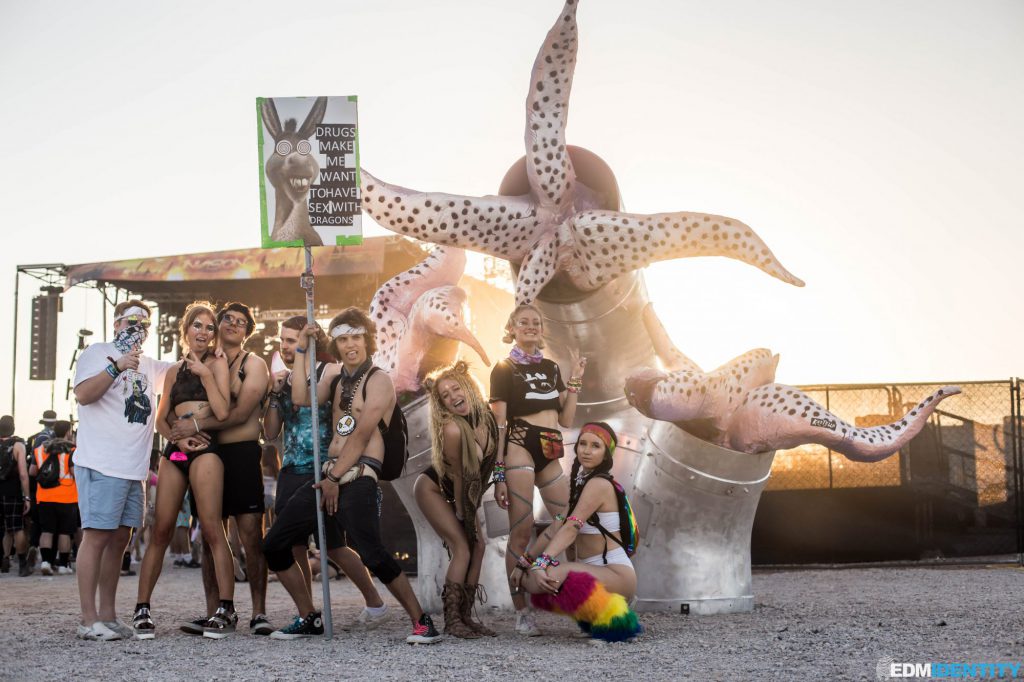 From speaking to a few people affiliated with Relentless Beats, I found out that The Park is going to be where they plan on holding future Phoenix Lights events. Although the dust this year event was troubling if you didn't bring a scarf or mask, there are plans to sod the whole venue with grass next year, and that will make the experience a world of a difference.
All three stages were also outdoors whereas last year, the Colony was indoors. I missed having the Colony indoors because it gave the stage a grungier garage feeling and made the production stand out more. That said, the Colony was by far my favorite stage at this year's festival and some of my favorite sets of the weekend were at this stage.
Saturday was my favorite day for music.
We arrived at the festival early Saturday to catch Gerry Gonza. After seeing his opening set at Goldrush Music Festival, I knew his set would be a great way to start the day. I bounced around to The Mothership and Invasion but ended up gravitating back to the house beats of The Colony shortly thereafter. My favorite sets of the weekend were all before 5 PM.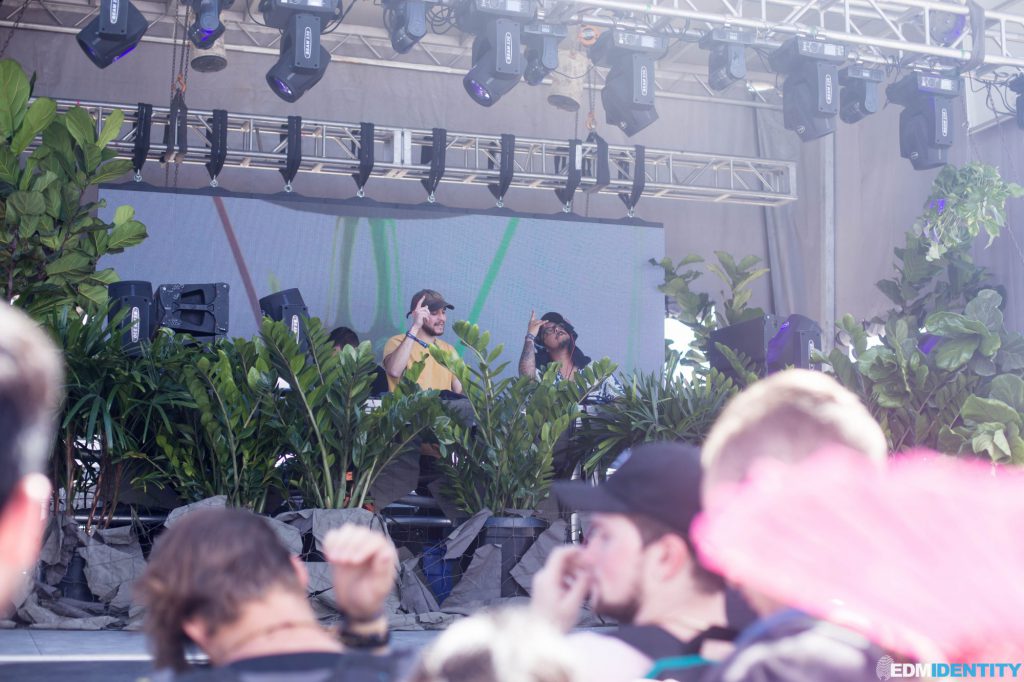 One set that ended up being a particular favorite of mine was GTA (purple).
The duo has always enjoyed creating and playing other genres of electronic music and they embody that through their "Death To Genres" ethos. Julio and Matt recently started performing different color sets that allow them to play a wider variety of music. The purple set is house and techno, yellow is club/world/moombah, and red is rap/trap/bass. The only set they didn't play at Phoenix Lights was red, but their purple, yellow, and after-party sets were all popping!
After GTA, I grabbed a drink and wandered the venue catching some of MELVV before returning to The Colony for Fisher. Fisher was one of my most highly anticipated sets of the weekend, and his crowd had the most infectious energy. When an artist can't stop smiling on stage because everyone is vibing with his set, you know you are at the right spot.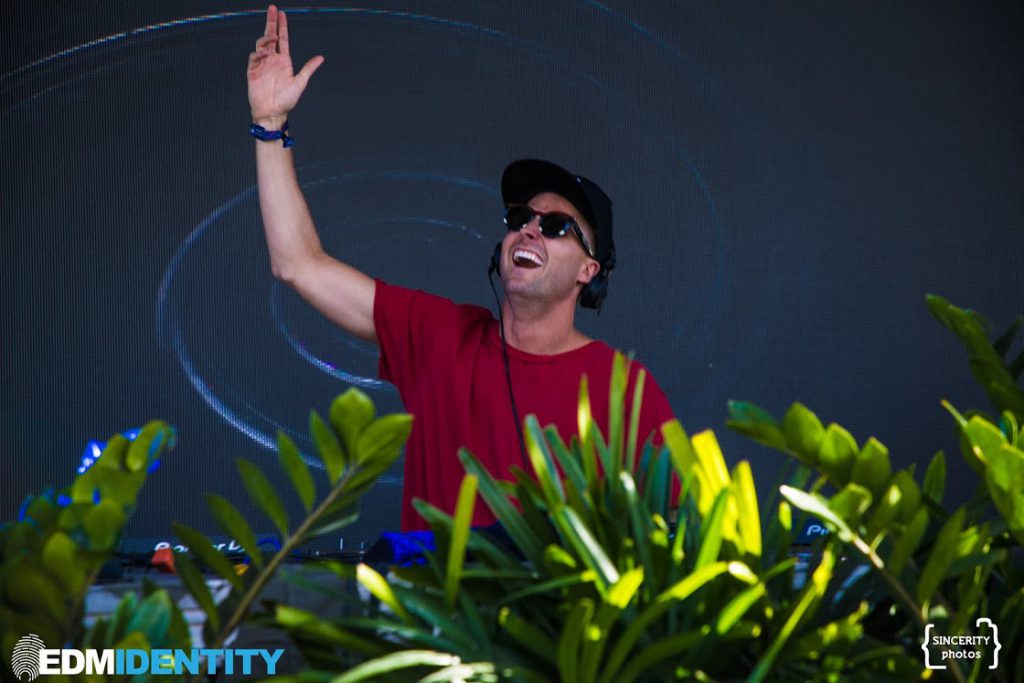 Sunday was more mellow for me, but I saw some seriously sick sets!
It was another beautiful sunny day, and we started the fest with Kasbo and Autograf at the Mothership. Autograf was one of the few performances that incorporated live instruments into their set. They played all my favorite songs including "Metaphysical" and "Dream" and even mixed in Daft Punk's "One More Time," which elicited an uproar from the crowd as they sang and danced along. They also performed with a new drummer this show, and he shreds! It was by far the best Autograf show I've seen.
After Autograf, I wandered the festival and found myself in a little house art installation. It caught my eye because people were climbing on it and going inside. I also remembered the installation was the same little house from M3F, and I didn't go in it last time. When you entered there was a futon to lay on. It was designed like a living room but everything was inverted.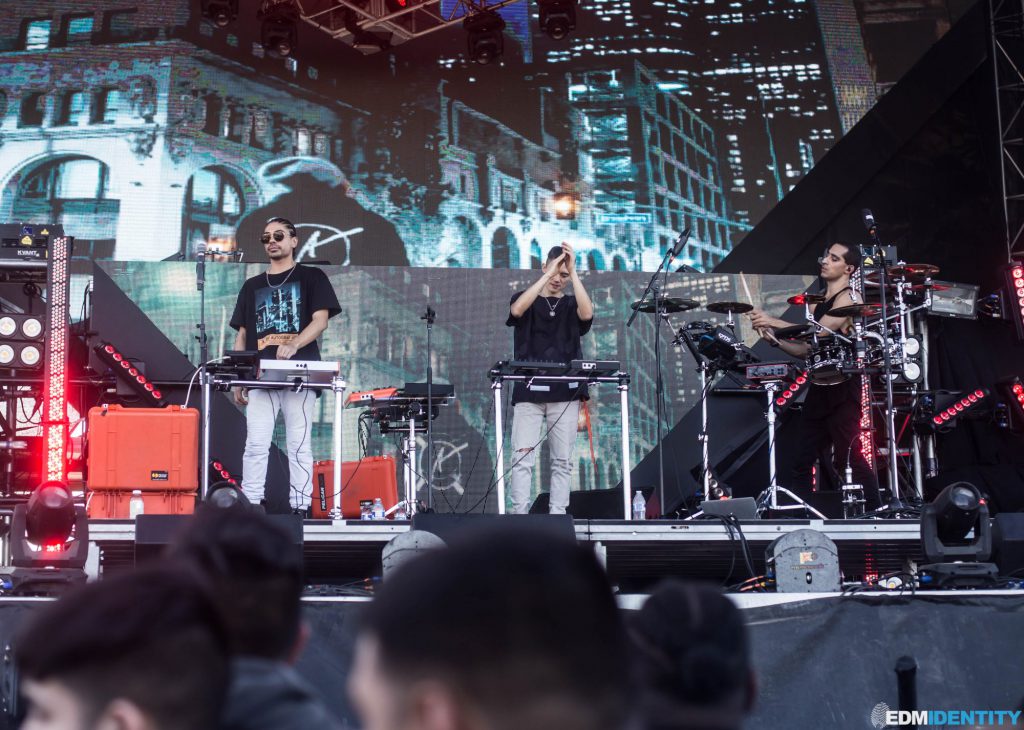 The coffee table was on the wall with a remote and magazine resting atop. You needed to lay down on the futon to fully grasp everything, but you were basically watching the sky as if it was the TV. A lot of people came and went while I was hanging out in the house, but only a few people stopped to admire it.
Overall, it was another successful Phoenix Lights!
It's crazy how you can plan for an event far in advance and it comes and goes in the blink of an eye. From the moment we left the parking lot on Sunday evening, I was pondering my return to Arizona. With all the plans for the new venue, it makes me even more excited to come back for next year's Phoenix Lights. It gets bigger and better each year and if Relentless Beats continues to host stellar lineups it's always going to be a good time. Catch ya at the next one!
---
Connect with Phoenix Lights on Social Media: