What So Not announced the release date for his debut album, but that wasn't the only exciting news he had for his fans!
---
What So Not, otherwise known as Emoh Instead, had a big day yesterday with the announcement of his debut album and a surprise single release. The Australian artist has been a fan-favorite since 2013 when he dropped "Jaguar" (along with fellow Aussie Flume who has since left the group), so it may come as a shock to many that he's only just now dropping an album. Due to be released on March 9, Not All Beautiful Things will have been a project over three years in the making. This indicates that he's is an artist who believes in quality over quantity.
What So Not may have been slaving over this album for three years, but he's been in great company along the way. The album boasts 12 tracks, featuring my current favorite up-and-comer San Holo, bass-duo SLUMBERJACK, Skrillex, and more. If the impressive list of celeb features aren't enough, the project was imagined and executed entirely by Instead, who put careful thought into everything from the stage design to merchandise.
"I didn't want to put anything out that doesn't cohesively match the essence of the songs,"

– What So Not 
The album is also said to symbolize transformation and metamorphosis, themes that seem to reflect a new turn in What So Not's career. The split was announced back in 2015 via the group's Facebook page with a post signed by Flume, explaining that the two were on different paths and that he cherishes the time they spent together. The post ignited a slew of rumors surrounding the split, until last year when there were talks of reconciling in the form of a collaborative EP.
Regardless of what you believe, this debut album is the solo-project What So Not deserves. His 2016 EP, Divide and Conquer, was hugely successful, along with his tantalizing remix of RUFUS du Sol's "Innerbloom". Break-ups are nothing new to the music industry and can even force artists to push their limits in ways they may never have otherwise. I'm truly excited to hear how Instead has evolved and honed his sound and to see what 2018 brings for What So Not.
Related: Catch What So Not on his Beautiful Things World Tour!
To hold you over until March 9, make sure to listen to "Stuck In Orbit" featuring BUOY. The hypnotic single triggers all the feels with its stunning vocals and dark undertones. If you loved What So Not's remix of "Innerbloom", you'll absolutely love this track too. Basically, it makes perfect sense that Instead finished writing it while travel troubles landed him stranded alone in a hotel room. For all you Jagwar Ma fans out there, Jono Ma co-wrote the song as well.
Listen to What So Not featuring BUOY – "Stuck In Orbit" on Spotify:
Pre-order Not All Beautiful Things via your favorite platform and pre-save the album on Spotify!
---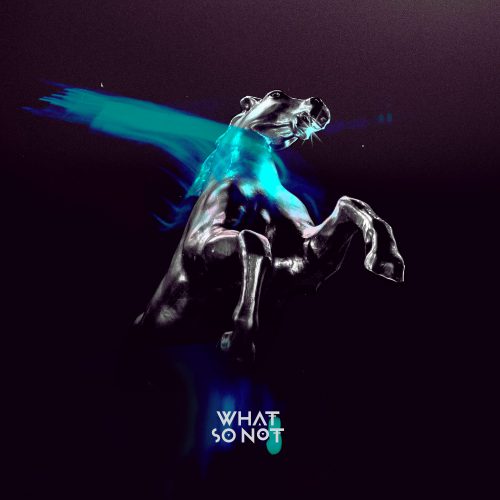 Not All Beautiful Things Track List:
What So Not & SLUMBERJACK – Warlord
What So Not – Be Ok Again (feat. Daniel Johns)
What So Not – Beautiful (feat. Winona Oak)
What So Not – Stuck In Orbit (feat. BUOY)
What So Not & James Earl – Demons (feat. Rome Fortune & Tommy Swisher)
What So Not & Skrillex – Goh (feat. KLP)
What So Not & Toto – We Keep On Running
What So Not & San Holo – If You Only Knew (feat. Daniel Johns)
What So Not – Monsters (feat. Michael Christmas & tobi lou)
What So Not & Dyro – Bottom End
What So Not – Same Mistakes (feat. Daniel Johns)
What So Not – Us (feat. Daniels)
---
Connect with What So Not on Social Media:
Website | Facebook | Twitter | Instagram | SoundCloud