After months of waiting, Alison Wonderland has finally released her sophomore album Awake and we are absolutely loving it!
---
Since falling in love with her debut album, Run, Alison Wonderland fans have been anxiously awaiting her second album. While significantly different from Run, Awake still exudes the impeccable production skills and unmatched passion that only Wonderland brings. With hip-hop influences, pop-oriented sounds, and captivating future bass melodies, Awake gives us a taste of the many directions Wonderland is going in 2018.
Stream or purchase Awake on your favorite platform! 
Fans got a taste of her the album with a few pre-released singles these past months, arguably the most popular being the catchy tune "Church." Her chilled out track with Trippie Red, "High", has also gotten a lot of love since its release last week, combining a dope trap beat with the rapper's awesome vocals.
Other collaborators include Chief Keef, BLESSUS, Buddy, and SLUMBERJACK. Unlike many of her peers, Alison Wonderland single-handedly produced almost every one of the tracks on her album.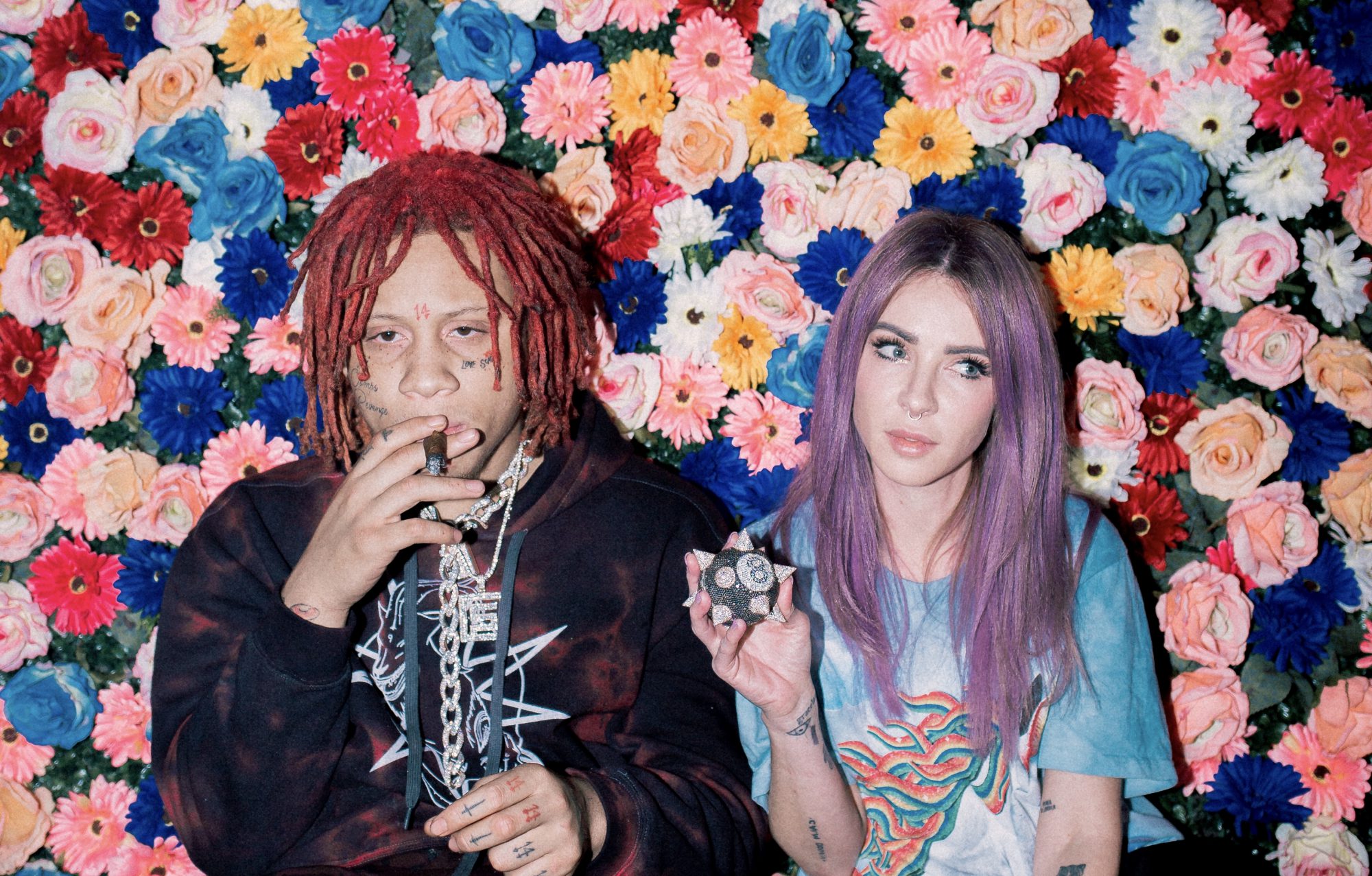 For those obsessed with Alison Wonderland's hard-hitting tracks like "U Don't' Know" and "Run" from her previous album, not to worry! She carried on that high-energy trap sound within a few of the tracks in Awake like "Good Enough" and "Here 4 U," while also really fleshing out her newer feel-good sound in others.
Listen to Alison Wonderland — Awake on Spotify: 
---
The album begins on an epic note with the haunting beat of "Good Enough."
This entire track is one big buildup. It feels as if it could be in the score of a movie, with its heavy beat portraying the stress and pressure Wonderland felt putting out this album. Her vocals are sprinkled through toward the end as the track reaches a climax, yelling, "Is it good enough?" I definitely recommend listening to the album in order from start to finish, for this track really sets the tone for the impressive tracks to follow.
"Easy" has a captivating hook and feel-good melody that you won't be able to stop singing. 
This is one of many tracks in which Wonderland incorporates the traditional format of songs with verses and a chorus. Twinkling piano chords and euphonious synths join her passionate vocals, telling of the struggles in her relationship when she's feeling depressed. It puts a hopeful and euphoric touch on a tough subject, as her partner continues to reach out even as she pushes away.

Chief Keef takes over the vocals for "Dreamy Dragon," accompanied by one of my favorite drops of the album. 
True to its name, "Dreamy Dragon" truly does have a heavenly feel to it. I absolutely love the production in this one — Wonderland has outdone herself with this ethereal soundscape. As she discussed in her promo video for the track, she was expecting Chief Keef to want to rap over a trap beat when they met in the studio, but he surprised her by really getting in his feels with this passionate track. Clearly, Wonderland was able to jump on board and perfectly match the emotion of his vocals.
"Here 4 U" is definitely one of the heavier tracks heating up the album. 
The amount of elements coming together in this track is astounding. Too many trap beats to count are brought together in mind-blowing fashion, forming a multi-dimensional track that I can't stop listening to. This track is definitely reminiscent of her old stuff and is sure to go off in her live sets. The deep bass and hard-hitting kicks make for one of the most intoxicating tracks of Awake.
The final track, "Awake", is a triumphant culmination of the album. 
After all of the trials that Alison takes us through in the previous tracks, she can now say that she is in an amazing place — she's finally "Awake." She couldn't have brought the album to a close in a better way, saying goodbye to us on a euphoric and sentimental note. Her inner happiness at finding her way really shines through in the captivating melody of the track — the emotion is tangible. This one makes me smile.
These are just a few of my favorite tracks from the album, but they are far from the only ones worth listening to.
I fully recommend listening to it in its entirety, letting Alison Wonderland take you on an emotional journey through hardship and triumph. She's proven she has admirable talents in so many areas with this album; her musical genius in singing, production, and even the cello are unmatched. From more orchestral tracks to heavy trap beats to catchy pop songs, Awake is truly an unbelievable, diverse work of art.
---
Alison Wonderland – Awake Tracklist: 
Good Enough
No
Okay
Easy
High (feat. Trippie Redd)
Here 4 U
Church
Cry (feat. Buddy)
Happy Place
Good Girls Bad Boys
Dreamy Dragon (feat. Chief Keef)
Hope (Interlude)
Sometimes Love
Awake
---
Connect with Alison Wonderland on Social Media: