Nice Lasers and Gareth Emery brought laserface to San Francisco for an encore performance that will change laser shows forever. 
---
Gareth Emery promised a bigger, better laserface for the West Coast edition of the event, and boy did he deliver. Not only were we blessed with many lasers but we witnessed two phenomenal female openers, Kristina Sky and HALIENE. Bill Graham's venue perfectly fit laserface's needs with ample and spacious standing and seating to accommodate all 8,500 attendees.
Upon entering the auditorium, I went straight to the stage to hear Kristina Sky start her set.
Back in November, I attended EDC Orlando 2017 and had the chance to catch Kristina Sky. Though that set was enjoyable, her laserface set completely changed me. Her song selections and her transitions were flawless. She gave us a great set full of goodies that longtime trance listeners would appreciate. During the set, I noticed how controlled she was in selecting the right tune for a well-balanced set. Her performance left us with enough energy to enjoy HALIENE's performance and Gareth Emery's closing set.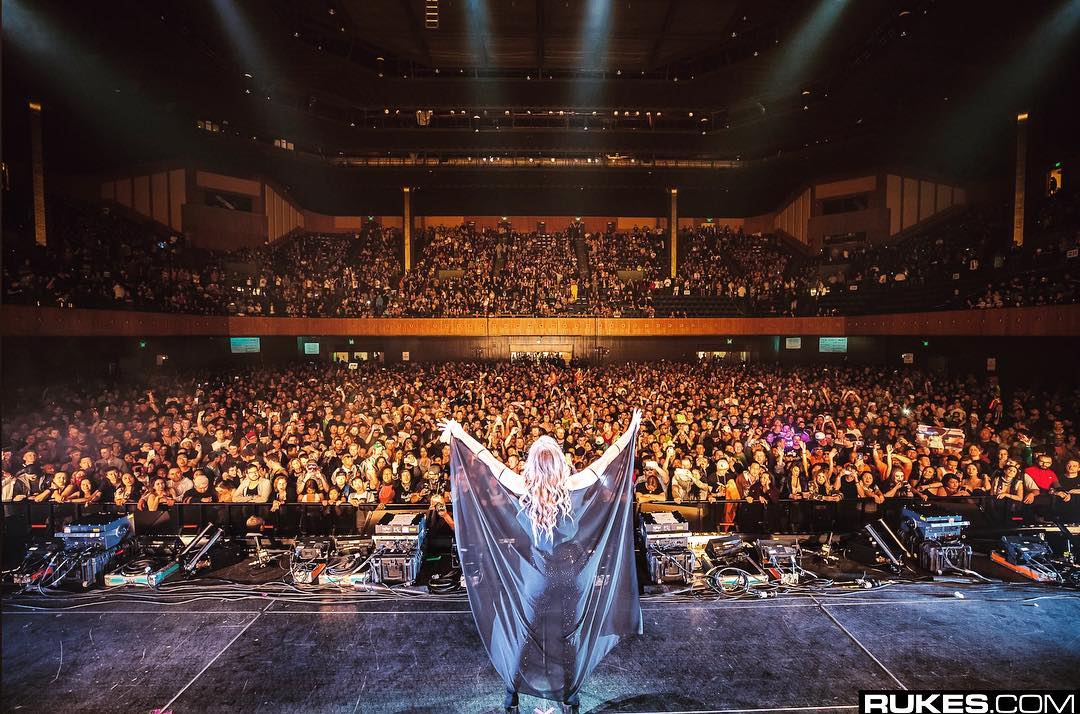 HALIENE took the stage in her glimmering jumpsuit complete with a chiffon cape and succeeded in completely captivating the audience.
Despite it being her first time performing solo, HALIENE remained in control of her captivated audience thanks to a well-prepared setlist. In honor of the tragic passing of her beloved friend Nicole, HALIENE sang, "Wherever You Are" with such emotional gusto that my eyes started to tear a little.
She then surprised the audience further with the announcement of her upcoming solo single, "Dream in Color" coming out on April 3 on Monstercat.  With minutes left, she closed her set with "Rush Over Me" with almost everyone singing the memorable chorus with her. As HALIENE finished, I turned around to see the auditorium packed and ready for Gareth Emery to start.
Not only did you get hit with what looked like every laser known to humankind, but Nice Lasers also programmed the laser spectacular to be in tune with the music from start to finish.
Each song had its own color combination from two colors to a rainbow scheme; Nice Lasers used every color scheme possible with the lasers at his disposal. After this performance, it's safe to say that Nice Lasers is the greatest laser show choreographer we've ever seen.
There are rare occasions at events where the second floor happens to be the better location to watch the show. Laserface is that rare exception since the lasers were positioned in an almost wall-like formation on top of each other. Lasers took the place of the usual LED wall behind the artist. From the second floor, you could see the how the lasers stacked to create amazing designs and effects that were unseeable from the ground floor.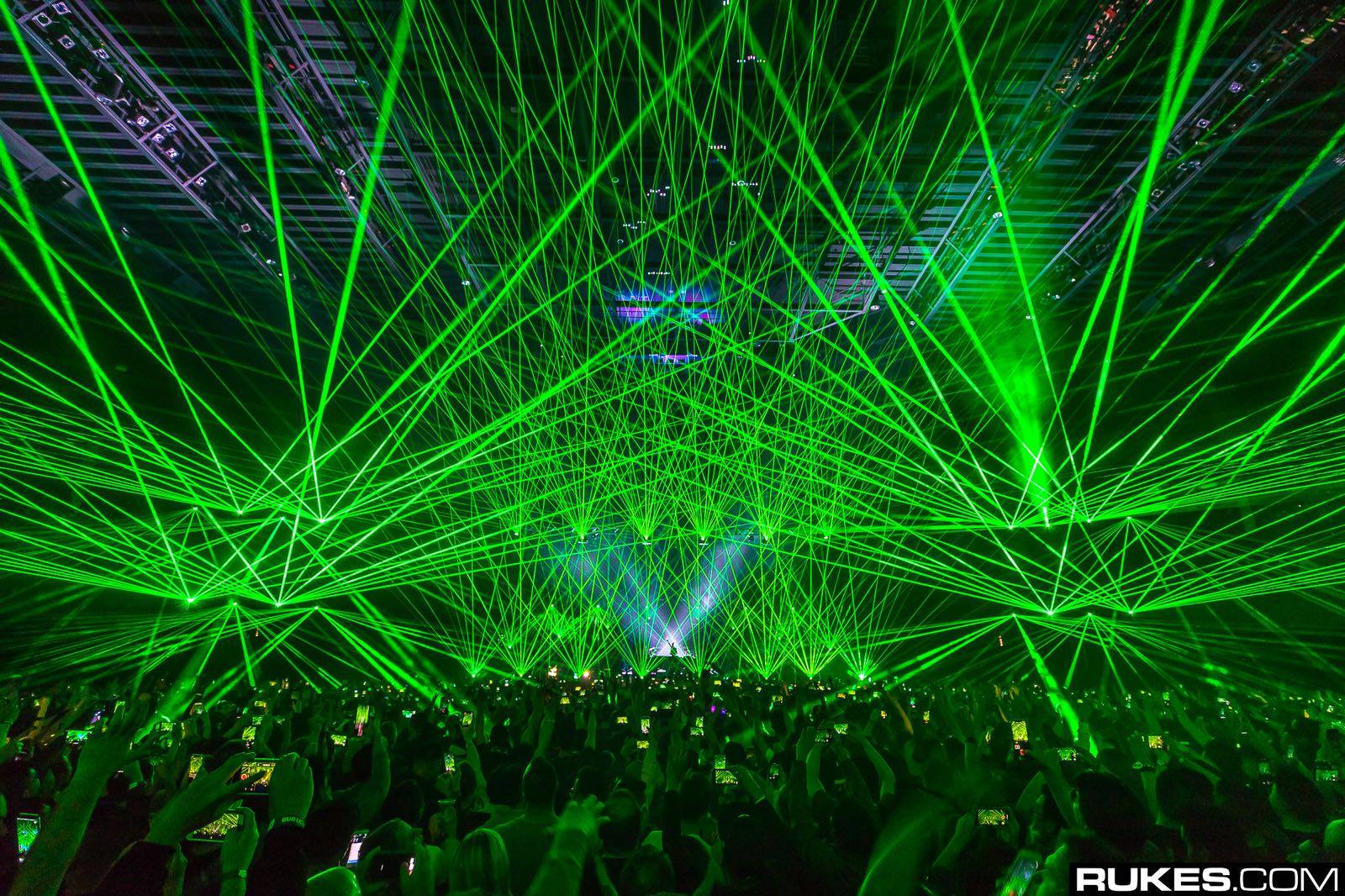 As for the music, Gareth Emery never fails to bring an electrifying, energetic set to San Francisco.
The last time Emery came to Bill Graham, he closed out Dreamstate San Francisco for the second time. This time, he had two hours to dazzle us with laserface. Though much of the song selection was similar to the laserface New York set, he added a few new tracks such as the W&W remix of Groove Coverage's "God is Girl". He even invited Evan Henzi on stage to perform the song, "Call to Arms", a new, unreleased Gareth Emery track.
HALIENE came back on stage in a beautiful white outfit to sing, "Saving Light". As she sang, the atmosphere changed as we all got hit in the "feels" for this track. It's no surprise that this track won ASOT's Tune of the Year in 2017.
Another song that the crowd reacted to was "Sansa" from Emery's 100 Reasons to Live album. In interviews, Gareth Emery revealed that the track features his daughter Sansa's laughing voice at the end. In the most heartwarming moment of the night, Sansa herself appeared in his arms to see the crowd of 8,500. With minutes left to go, Gareth Emery had to reboot his decks to play one last song. As Hixxy's remix of "Saving Light" started playing, we danced hard one last time before the house lights came on.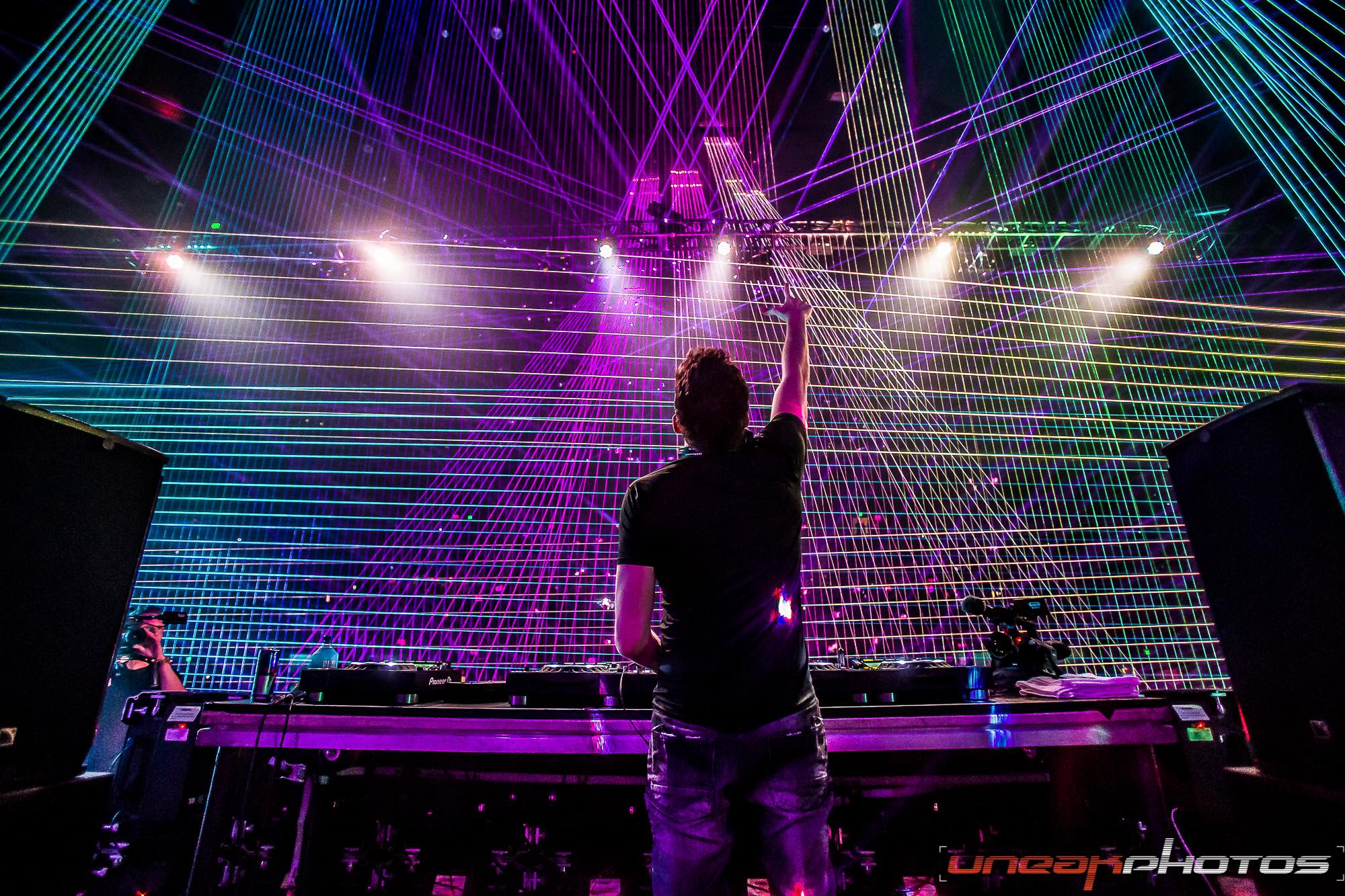 In the end, laserface exceeded all expectations and surpassed its first iteration in New York.
Thank you to all the performers and individuals who worked on the show. Despite how some may scoff at lasers, this show paves the way inspiring future laser enthusiasts. We could also see a change in shows having more lasers or improved laser shows. Though Gareth Emery mentioned in our recent interview that this won't be the last laserface show, don't expect to see another laserface announcement anytime soon. Keep your eyes peeled for the video of the event when it comes out!
Did you attend #laserface: The Encore? Let us know in the comments about your experience at the event!
---
Connect with Gareth Emery on Social Media:
Website | Facebook | Twitter | Instagram | SoundCloud