Omair Mirza takes listeners to a new level of ethereal bliss with a highly anticipated brand facelift and new single "Dreamcatcher"!
---
For the last few months, the trance family has been set abuzz with speculation surrounding Omair Mirza's sudden and curious social media silence. With a drive to answer his hearts call, Omair has set out to explore a fresh vision for his future leading him to reshape the intense melodies and rhythms that call us all together to the dance floor. With "Dreamcatcher" upon us, the winds of change have swept in like a thief in the night.
To set the wheels in motion it would come time to break the silence, teasing the world with a snippet of sound smothered in soul gripping melody, thus culminating in the full-fledged deliverance and spiritual awakening of "Dreamcatcher" featuring the blissful and undeniably mesmerizing vocal stylings of Hydrah! With the official release today, "Dreamcatcher" will be the dynamic musical offering that will lead us to the brand new, electrifying era of… OMAIR.
Check out all the details and clues that would ultimately culminate in OMAIR's brand re-launch!
Stream OMAIR feat. Hydrah – "Dreamcatcher" on SoundCloud:
---
Enter the world of "Dreamcatcher" where the spirits unite to comfort and protect all who turn their ear to the hypnotic sounds that flood effortlessly through the airwaves.
With a driving bassline, we are met with strums of Spanish guitar as Hydrah's siren inspired vocal detail welcomes us into a portal of pure and unadulterated bliss. As the flowing melody gives way to a crescendo of body grooving trance energy, the only thing left to do is reach to the heavens and allow the rhythm to lead you into a full emotional release.
Ramping up the intensity and twisting the rhythm with a touch of tribal detail and heavier synth structures, the mysterious and ever elusive Kaneís hits the floor running with a peak hour extended remix designed for some serious main stage debauchery! Holding true to "Dreamcatcher"s hypnotic essence, Kaneís captures the raw spirit of dance, taking revelers on a journey through a subconscious dream state as Hydrah's comforting voice cloaks the soul with passionate longing and desire.
Stream OMAIR feat. Hydrah – "Dreamcatcher" (Kaneís extended remix) on SoundCloud:
OMAIR's "Dreamcatcher" marks the beginning of a spectacular movement of sound evolution.
It is set on defining the very essence of OHM Music and the brand's vision to unleash music free of boundaries but packed full of soul and creative edge. So, come with OMAIR as he embarks on his quest to light up the dance floor, freeing the subconscious for a romp within an alternate dimension of sound!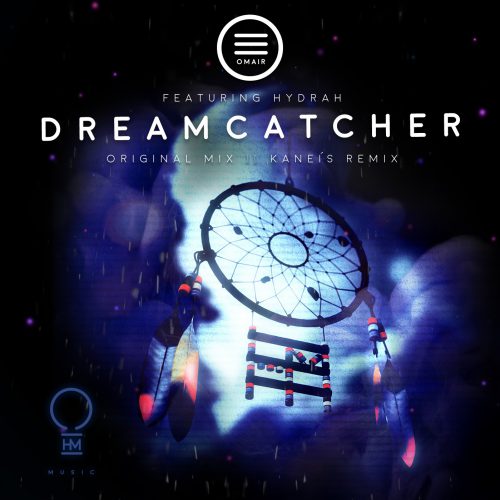 ---
Attention trance fans! OMAIR is heading to Electric Daisy Carnival Las Vegas for the first time! Joining the trance family for a celebration of sound on the QuantunVALLEY stage hosted by Dreamstate, OMAIR cordially invites you to witness his debut EDC performance for an experience you won't soon forget!
Tickets for EDC Las Vegas 2018 are still on sale but make sure you grab yours before they sell out!
---
Connect with OMAIR on Social Media:
Facebook | Twitter | Instagram | SoundCloud