The portal is about to open up again, and I am more than ready to step through!
---
Festival season is in full effect down in sunny Florida! The month of March is just on the horizon and is easily the most epic month for music in the Sunshine State. Okeechobee 2018 returns for its third installment on March 1 – 4 and after its huge success last year, anticipation is mounting!
Okeechobee blew my mind last year with its eclectic array of artists spanning from Usher & The Roots to the proclaimed bass god himself – Bassnectar. This year, we may be seeing a few of the same names but there is no shortage of fun acts to see. Artists from around the globe are about to descend on Okeechobee, Florida.
Here are some of the artists that I am most intrigued to see. Hope you check them out!
Christopher's Top Picks at Okeechobee 2018
---

Lil Dicky
Facebook | Twitter | SoundCloud
The self-proclaimed "professional rapper," David Andrew Burd, is not exactly what most would consider hip-hop in 2018. Then again, with all the mumble rap and "Gucci Gangs" out there, are there any real opinions that hold weight? Lil Dicky claimed that he simply wants to be one of the greats as he told hip-hop OG Snoop Dogg in his 2015 hit, "Professional Rapper."
His rhyme scheme is nothing short of lyrical genius in my world. He does not need to throw in witty club one-liners about getting "lit" or speak of the recreational use of Xanax. Instead, his rhymes paint stories with an intellectual twist, oftentimes with the help of a character he created called "Brain." Check out his video for "Pillow Talk" – it is 10 minutes of pure lyrical and storytelling gold.
---

CloZee
Facebook | Twitter | SoundCloud
French electronic musician Chloe Herry, better known as CloZee, comes to Okeechobee 2018 this year for her debut appearance at the festival. It is hard to pinpoint exactly what CloZee's style of music is, as it seems to include sounds from places all over the world. CloZee has played on continents worldwide from Coachella in the United States to India and even South America at Envision Festival.
Her Envision set was the first time I had heard her sound. It was sort of a tribal, bass, flamenco sound that really resonated with me. She has been recognized for her musical talent by well-known artists like Bassnectar, Beats Antique and Bonobo. She is an amazing addition to this year's Okeechobee lineup. Her set, if it is anything like this Envision set below, will be a highlight of the weekend for sure.
---

Liquid Stranger
Facebook | Twitter | SoundCloud
Martin Stääf, aka Liquid Stanger, is a Swedish-born electronic artist who seems to morph between dubstep, drum & bass, and downtempo. The 39-year-old artist is no stranger to the music world, and he has quite the record of successful endeavors, releasing music all the way back in 2003 under various record labels.
His Weird & Wonderful EP is quite… well, weird and wonderful. It has weird melodic ambient build-ups that go into some wonderful grungy downtempo drops. There is this sort of otherworldly vibe that exemplifies his years of making music. There is an organization to his sound, whereas most heavy bass artists just drop heavy on heavy. This is beautifully demonstrated on his track "Who."
My first time seeing him was his debut appearance at Hulaween 2017, and he did not disappoint. In fact, there were a lot of whispers and chatter about his set. Many were saying that it was the best bass set of the weekend, easily rivaling Bassnectar. Both will be at Okeechobee 2018, and I am anticipating a "battle" of sorts between them, maybe not intentionally from the artists but from the many bass head fans. May the battle be heavy and full of filthy bass drops.
---

NoMBe
Facebook | SoundCloud | Twitter
Noah McBeth is a German recording artist and producer out of Los Angelos. This artist has been on my radar since early last year when a friend sent me his track "Seminole." I fell hard for this track and then realized weeks later after listening to it on repeat that I had seen NoMBe last year at Lightning in a Bottle. This track sums up NoMBe's style perfectly – downtempo, electronic, seductive synths with some of the most enticing vocals I have ever heard.
Noah's childhood and family background destined him for greatness. Born to parents who were both creative in fashion and music, he was encouraged to listen to classical music while being trained in classical piano. If that wasn't enough, he is the godson of iconic R&B-vocalist Chaka Khan. What it must have been like for Noah to grow up around such creativity! He has continued the greatness of his families name and it will be a treat for all Okeechobians to catch his set this year.
---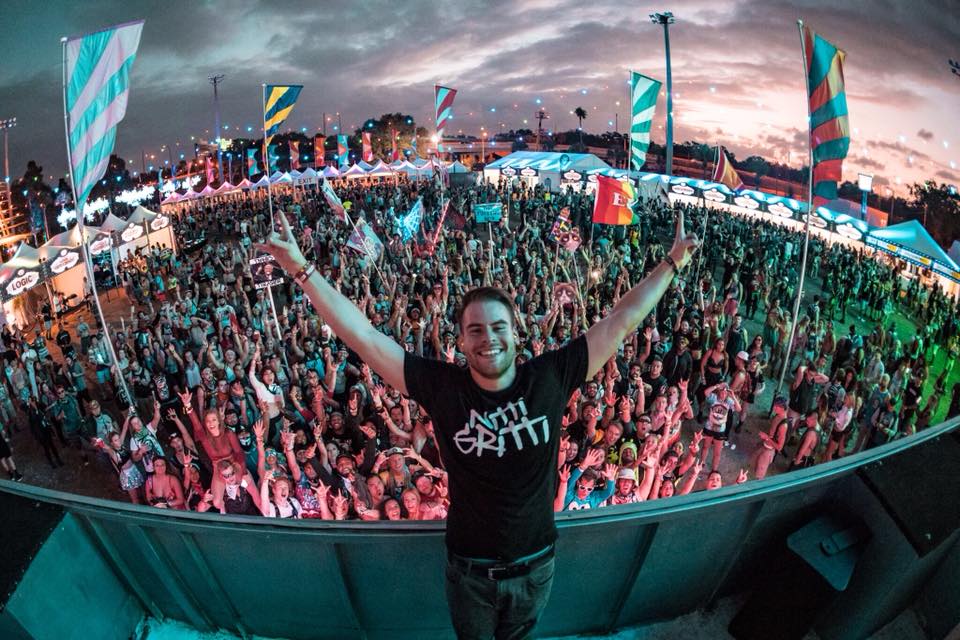 Nitti Gritti
Facebook | Twitter | SoundCloud
For those who love diversity in an artist, you'll know the name Nitti Gritti. He is a rising star within the electronic music community. From dubstep bangers like his newest track "Crack" to his smooth R&B electronic sounding EP, C'est LA Vie, Nitti Gritti has been hard at work producing some of the most genre-diverse music out right now.
He made headlines at EDC Orlando this past year, packing out the Boom Box Art Car, and he is currently on his first tour in Australia. There are few artists out there with the stage presence Nitti has. He meticulously produces all his tracks and knows every single drop and buildup, giving his shows a unique feel to them. When you see Nitti drop a beat, you'll see him do it by his stage presence. It will be a real treat when he returns to Florida for Okeechobee 2018. If you're a fan of heavy beats, smooth beats, groovy beats, house music, and every kind of sound in between, you'd be a fool if you miss him.
---

Two Feet
Facebook | Twitter | SoundCloud
As 2017 ended, Spotify released a "Top 2017 Playlist" for each of its subscribers, and at the very top of my playlist was Two Feet's First Steps EP. The Harlem, New York artist has emerged onto the scene with a rapid progression, and rightfully so! The 20-year-old has a plethora of talent that he puts into his sound. He writes all of his lyrics, sings them, plays many of the instruments you hear, and produces it all. His sound has elements of jazz, blues, and a whole lot of soul.
My favorite song off the First Step EP, "Go Fuck Yourself," was a hit on SoundCloud, receiving close to eight million plays. Last year in 2017, he landed lineup spots at SXSW, Lightning in a Bottle, Bonnaroo, and Austin City Limits. Now, he has his debut at Okeechobee 2018, so be sure to catch this set.
---
Connect With Okeechobee Music & Arts Festival: