British Columbia Beatmasters Pigeon Hole just dropped their Invasion EP on Sleeveless Records!
---
OG Sleeveless Warriors Pigeon Hole are back again with some real heat. Together, Lee Napthine and Colin McCue bring their own flavor of hip-hop to the electronic music realm. With roots in gangsta rap, their sound was heavily developed and influenced by the underground Vancouver hip-hop scene in the mid-2000s. Today, their latest EP, Invasion, was released on Stylust Beats' Sleeveless Records and bringing three killer tracks "dedicated the hip-hop loving basshead in all of us".
Pigeon Hole has been with Sleeveless Records from the very beginning, being the first artists besides Stylust himself to release tracks to on the label. This is their second-ever EP released by the label after their 2015 EP, HU$TLA.
Over the years, Pigeon Hole has been continuously developing their ever-evolving sound, bringing it to new fronts with each thumping release. They've produced a number of killer tunes, namely "6am" & "Headnod", which have hit playlists worldwide.
Lately, they've been throwing more fuel under the hip-hop, broken beat fire to drum and bass's newer "halftime" cousin. Their heavy beats and lumbering basslines bring you to the dark depths of West Coast bass, yet keep you entranced with their upbeat intrigue. So with that in mind, tune in to Pigeon Hole's Invasion EP below and read on for my take on the three track release!
Stream Pigeon Hole – Invasion EP on SoundCloud:
---
The EP's title track "Invasion", lays the bass on thick and heavy, with an enticing yet dank melodic bassline. This track is also reminiscent of that "6AM" vibe, with its catchy harmonic, mid-range bassline unapologetically crawling atop its driving beat.
The second track "Eight Arms" feels much deeper than the first, with a similarly melodic, though eerie, presence. The slow, menacing beat slowly advances into a somehow even heavier refrain. It's a track that will certainly make heads roll on a large-scale sound system at live events.
The EP's final track "Come Widdit" is personally my favorite track on the album. It stands out from the rest in both style and sound, with its unmistakable broken drum and bass beat, but still sounds like a deep, heavy hip-hop track. Another killer addition to the halftime drum and bass family.
Keep an eye out for more insane hits from Pigeon Hole, for our upcoming interview with them at Bamboo Bass Festival!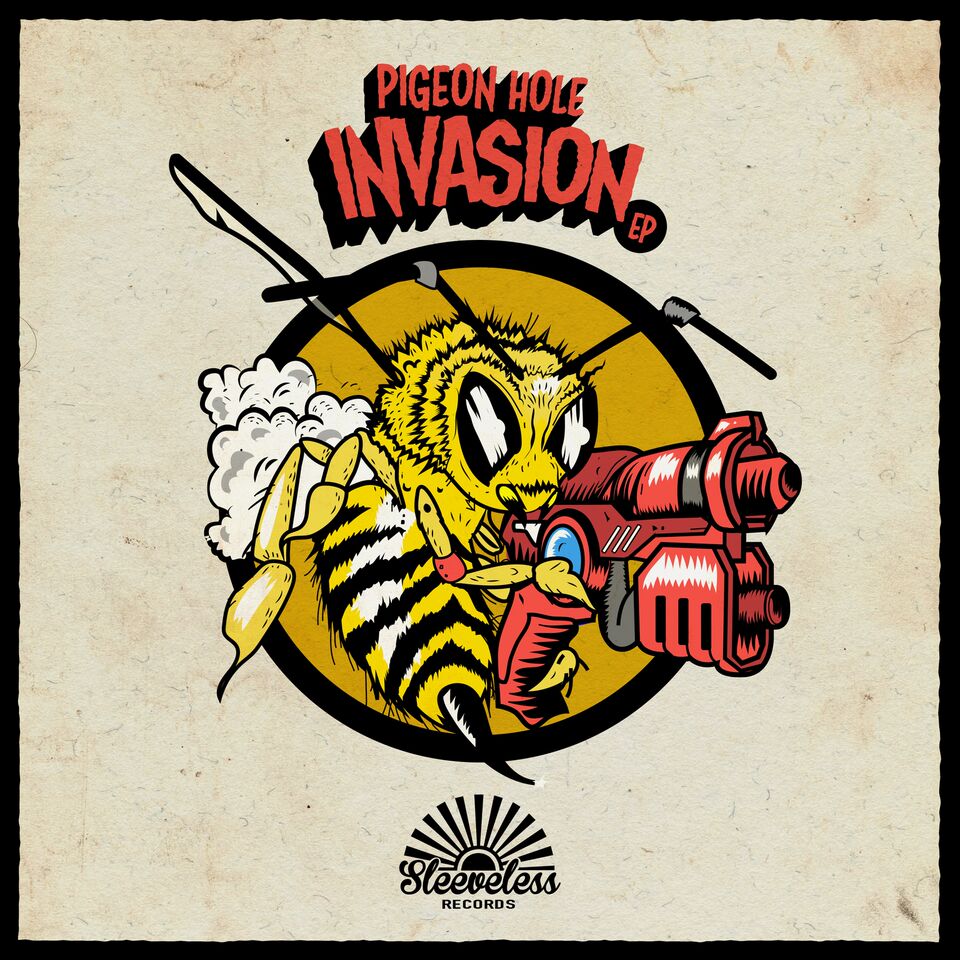 ---
Follow Pigeon Hole on Social Media:
Facebook | Twitter | Instagram | SoundCloud