Learn more about Dutch Artist Roovel, who is set to make his mark on the electronic music scene in 2018!
---
Hailing from The Netherlands, Roovel is one of the hottest names coming from the region that is renowned for producing some of the world's most legendary artists. Originally a producer who stayed behind-the-scenes, he worked on productions for many different brands while crafting up anthems for festivals along the way. Now, he's embarked on the next chapter of his career, and we couldn't be more excited!
Rising to the top by way of his releases like "Torn" and "Skylights", which was named the anthem for Amsterdam Music Festival 2015, Roovel has made it clear that he is ready for the limelight. Kicking things off nicely in 2018 through his collaboration with Rodg on "Fast Lane" that was released last month, it is clear that the sky is the limit for this fresh artist.
Looking for some insight about the man behind the music, we sat down for a chat with Roovel to discuss his music, industry insider perspective, and more. Stream his exclusive guest mix below and read on for our chat with him today!
Stream EDMID Guest Mix 102 || Roovel on Mixcloud:
---
What was your inspiration behind becoming a DJ/producer and can you talk about the moment when you knew that this was the path you would ultimately take?
I always listened to dance music but I really 'discovered' what dance-music could do to people was during Sensation White 2010. Standing in a big arena and seeing everybody go crazy until the morning just blew my mind and made me really curious about how it was made. From that point, I started looking up everything on forums and YouTube and signed my first contract in 2013.
For those who haven't heard your productions, how would you describe your sound and how has your sound evolved since first starting out in the industry?
I think my sound can be described as a mixture of trance and the older progressive-melodic sound. I always aim to create emotional chords for the breaks and have euphoric melodies in the 'drop'. That's something I've been doing from the beginning. Later on, I started experimenting with groovy 'in your face' drops like my track "Turn".
Your track "Skylights" was named as the Amsterdam Music Festival 2015 anthem. What did that honor mean to you and what was the inspiration behind the track?
I was really really amazed and honoured by the fact that my track got picked for the Amsterdam Music Festival 2015 anthem. I still remember how excited I was and that I immediately called my brother right after the meeting at AMF HQ was done.
In addition to that AMF also asked me to make some additional show audio for the festival which was amazing as well. Overall a really exciting time for me with a lot of Goosebumps moment and a lot of amazing people I still have contact with!
There wasn't really an inspiration behind the track. It's just a track that came together after a lot of weekends in the studio. I finished the track 6 months before I send it to ALDA and it didn't even have a track title before that…
It has been a while since we heard a fresh release from you and finally, the wait is over. But first, why did you break from producing?
Well, I never stopped producing, I just didn't release any new tracks for a long time. Mostly because a starting making music for other companies like festivals. Therefore I did not have enough time to focus on my music, unfortunately. I also had a fulltime job next to my music-assignments so it was really hard to find some proper time for my own music.
In January you released "Fast Lane" with Rodg. As you watch that track move up the Beatport charts, how does its success help to inspire your future artistic vision?
It really inspires me to see the track do so well. I've been working on new music every day since the track is out. It also affects my vision on other important things like social media presence or visuals. Those are things I would really like to develop next to my music.
From an insider perspective, what are three of your favorite things about the dance music scene and one thing that you would want to change?
My three favorite things are goosebumps moments, music productions that you can listen to forever, and that everybody understands dance music.
What I would love to change is the price of those expensive festival tickets. 😉
If you could pick three artists to listen to for the rest of your life, who would they be and why?
Porter Robinson / Virtual Self: I think his productions are really solid every time. He just keeps amazing me with every single production and is good for inspiration.
Tim Mason: Just love the energy in his tracks, they always get's me hyped!
Kasbo: For the balance. [Laughs] Relaxing vibes that you can listen all day!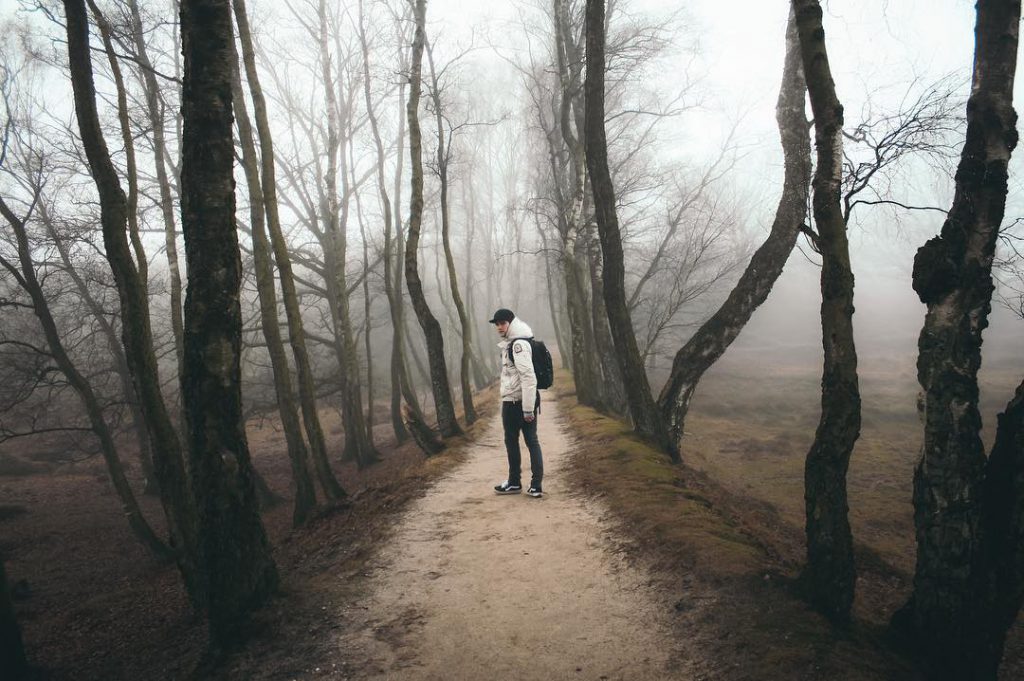 What are some of the biggest challenges that you have had to face in your career and how did you overcome them?
I think lack of inspiration is the biggest challenge for every producer. I deal with it by going outside with my camera and getting my mind off music for a while.
Anything in store for your fans in 2018 that you can share with us?
I am currently working on three new projects. Hoping to finish and schedule them as soon as possible! 🙂
Finally, what is your guilty pleasure or something that your fans may not know about you?
I always eat instant noodles when I have a full studio day haha!
---
Follow Roovel on Social Media:
Facebook | Twitter | Instagram | SoundCloud | YouTube