As one of the most renowned DJs in the world, A-Trak has given us a gift with the second edition of his annual Cut It Out DJ Mix!
---
Since his early days spinning straight vinyl and winning the coveted DMC World DJ Championship to running Fool's Gold Records and playing festival all over the world, A-Trak has received accolades in the industry throughout his career. Having recently performed on Holy Ship!, he recorded Cut It Out 2: A 77 Minute DJ Mix that blends genres and shows off his skills as not just a DJ, but a diverse tastemaker as well.
Bringing you tracks ranging in genre from house and drum & bass to hip-hop and electronic soul, this 61 track DJ mix from A-Trak is definitely one that is perfect for any music lover. Artists featured in the mix include Jamiroquai, Duke Dumont, The Magician, and so many more. Of course, it wouldn't be an A-Trak mix without some quality mash-ups too, so keep your ears tuned for those as well.
"I recorded this during a day off on Holy Ship. I wanted to include a bunch of music I listen to but don't get to play enough in my sets. I like to sway between genres…don't get seasick."

– A-Trak
Stream A-Trak's Cut It Out 2: A 77 Minute DJ Mix on SoundCloud:
---
Cut It Out 2: A 77 Minute DJ Mix – Tracklist:
Louis La Roche – Speakers Response
Eprom – Pineapple
Lafa Taylor & Aabo – Already Found (Mikos Da Gawd Remix)
Sine One – The Bad
Roska – Abrupt
ZGTO – Band Man
Sumthin Sumthin – Lotus
Bleaker – Hype (Funk)
Hagan – FWD
Sente – Medusa
LV & Joshua Idehen – Imminent
Motu – Red Devil
Revazz – Liquid Rubber
Alt-J x A$AP Rocky – Live Dead Love Crush (A-Trak Mash)
ROJAS ft. Insomniac Rarri – I Get It
Sinjin Hawke – Don't Lose Yourself To This
J.I.D – Hasta Luego
Geotheory – Cleopatra
Vintage Lee – Lean Lean
WIZE – All I Know
Beat Sampras x Diemantle – Hood Mimosa (ft .O'Billz & Sha Hustle) (Nick Bike Blend)
Roni Size & Reprazent ft. Bahamadia – New Forms
KDA ft. Tinashe – Just Say (KDA Junglism Dub)
Amber Mark – Lose My Cool
SOHN – Falling
Jamiroquai – Feels Just Like It Should (Sa-Ra Remix)
Moon Boots vs DJ Khaled & Rihanna – Wild Boots (A-Trak Mash)
Fatnotronic – Gueto De Gent
Snap Dogg – WYA
Two Another – Keeping Me Under
Hiroshi Sato feat. Windy Mathews – Say Goodbye
San Proper – It's Here
Mono/Poly – Punch The Troll In The Neck
Arona Mane – Patch Work
Washed Out – Get Lost
Boys Ride Bikes – Somagwaza II
Tchami – Zeal
Chromeo – Juice (Purple Disco Machine Remix)
Jesse Rose x Christian Nielsen – Everyone
Joe Goddard – Home (Morgan Geist Remix)
Jad & The – Underground Real Shit
Josu Mämmi – Privilege of Analyzing
Eli Escobar – Happiness Reprise
Jim-E Stack – I Did The Best I Could
Zomby – ZKITTLEZ
Duke Dumont – Street Walker
Normaling – Orcaz Fighting
Qrion – Quick Turn
Charles Ramirez, Luca M & JUST2 – Up & Down
BS1 – Kick It
Romanthony – Bring U Up (Jasper James Remix)
The Magician – Slow Motion (Boston Bun Remix)
Bad Company UK – Tetris
Freek – Cobalt 60
BassBrothers – Badboy
The Upbeats & Ivy Lab – Pharaoh
Roc Marciano – Better Know
Myd – All Inclusive
Migos Gallagher – X-Ray T-Shirt (A-Trak Mash)
Knxwledge. – ntgnnatakeitslow_[at.all]
George Duke – Funny Funk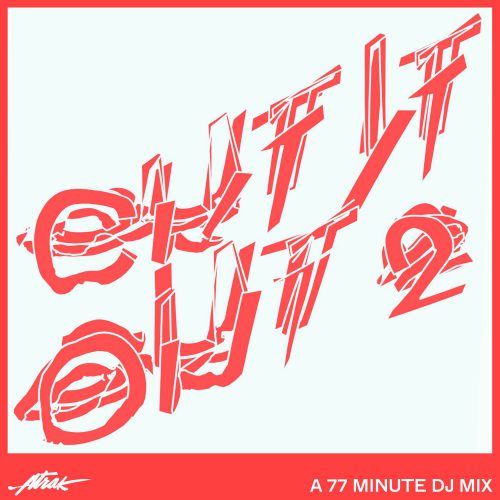 ---
Connect with A-Trak on Social Media:
Website | Facebook | Twitter | Instagram | SoundCloud